Audiences around the world love and appreciate anime. Most of the plots of this type of Japanese animation are not designed for children but are designed for adult and teenage audiences. Anime 2021 demonstrate not only the originality of the genre but also the high level of passion between the actors, the obligatory solution to the problems of the main characters, and the peculiarities of their worldview.
Fruits Basket: The Final
Rating IMDB – 8.6
Genre: Anime, cartoon, comedy, drama, romance, fantasy
Production: Japan / 2021
Directed by: Yoshihide Ibata
Cast: Manaka Iwami, Nobunaga Shimazaki, Yuma Uchida, Yuichi Nakamura, Miyuki Sawashiro, Satomi Sato, Atsumi Tanezaki, Miho Okasaki, Megumi Han, Maaya Sakamoto
Torah Honda's mother died of overwork. But the girl coped with terrible grief and, in order not to burden her elderly grandfather, began to work very hard, but did not quit school. Her tent in the park was hit by a landslide.
Toru was sheltered by the family of Yuki Soma, a classmate. But the rich house hides too many secrets and curses. Can the heroine survive and build a relationship with Ke Soma, Yuki's brother? After all, the family made an exception for her and didn't erase her memory like all the other witnesses to their terrible secret.
Gintama
Rating IMDB – 8.5
Genre: Anime, cartoon, comedy, action, fantasy
Production: Japan / 2021
Worldwide gross: $17,252,960
Directed by: Chizuru Miyawaki
Cast: Tomokazu Sugita, Greg Ayres, James Belcher, Clint Bickham, Shelley Carlin-Black, Susumu Chiba, Lucy Christian, Elissa Cuellar, Michael Daingerfield, Joe Daniels
The White Demon's story is nearing its conclusion. The final battle is coming up. And while most of the dangerous and difficult trials Gintoki Shikata has overcome, another serious test of his fortitude lies ahead. Another personality of Shou's former teacher, Utsuro, is now the strongest enemy of the hero and his friends.
But Gintoki's wooden sword easily cuts through steel, so maybe there's hope that the brave warrior can handle the terrible danger. However, after travelling through time and finding himself in the future, Shikata discovers that everyone thinks he is dead. The organization of masters created by him is long gone, and the world may disappear altogether because of a strange virus…
Demon Slayer Blade: Red Light District
Rating IMDB – 8.7
Genre: Anime, cartoon, action, fantasy
Production: Japan / 2021
Directed by: Haruo Sotozaki
Cast: Natsuki Hanae, Akari Kito, Hiro Shimono, Yoshitsugu Matsuoka, Takahiro Sakurai, Saori Hayami, Takumi Yamazaki, Shinya Takahashi, Hotyu Otsuka, Manaka Iwami
In the world where Tanjiro Kamado lives, insatiable demons are eating human flesh. Ordinary people can't cope with the monsters. Only well-trained teams who have undergone complex training can fight them decently. He is defeated by Tanjiro's sister Nezuko, who is the only survivor of the conflict.
Now her brother, along with Urokodaka warriors, are trying to make her human again. Suddenly they discover that people are disappearing in the Red Light District of demons. So the team of brave fighters decides to join the fight.
Time Agents
Rating IMDB – 8.7
Genre: Animation, fantasy, detective
Production: China / 2021
Directed by: Li Haolin
Starring: Su Shangqing, Yang Tianxiang, Li Shimeng, Guo Haoran
Studio 'Time', located in one of the corners of the Japanese capital, is not too remarkable. But this institution has one peculiarity, it is run by two guys with a very powerful ability to move through time with the help of photography. However, they can only move for 12 hours. But there's a rule: you can't change the course of events. Another order from a client, another displacement. But will everything go according to plan when things take an unexpected, dangerous turn? And how will time itself react?
Odd Taxi
Rating IMDB – 8.5
Genre: Anime, cartoon, detective, crime, fantasy
Production: Japan / 2021
Directed by: Baku Kinoshita, Sayaka Yamai, Kenichi Nishida
Cast: Natsuki Hanae, Takashi, Riho Iida, Atsuhiro Tsuda, Yuusuke, Kenji Hamada, Kappei Yamaguchi, Makoto Furukawa, Ryohei Kimura, Suzuko Mimori
Kotogawa is 41 years old, a cab driver and can't think of any other life for himself. He is rather shy, communicating with only a few people other than the passengers. Calmness and unhurriedness are the main criteria of his life.
But soon the unsettling news is announced that a girl is missing. The driver begins to listen even more strongly to the conversations of customers. Some guy dreaming of subscribers, a nurse acting suspiciously. He soon realizes that all of these dialogues were somehow connected and begins to put together his puzzle, to find the missing person. But will this be the end of his quiet life?
Blue Period
Rating IMDB – 7.7
Genre: Anime, cartoon, drama
Production: Japan / 2021
Directed by: Katsuya Asano, Koji Masunari
Cast: Hiromu Mineta, Yumiri Hanamori, Kengo Kawanishi, Yume Miyamoto, Daiki Yamashita, Yuki Kazu, Fumi Hirano, Saori Onishi, Shinichiro Kamio, Tatsumaru Tachibana
Yatore Yaguchi is at first glance a very careless young man. And one day, he simply loses the meaning of life. All these meetings with friends, partying: what are they for? He suddenly stumbles upon a picture that was painted by a member of an art club. And he is so impressed that he decides to take up art seriously.
Learning that his parents can not pay for his education, the guy still decides at all costs to enroll at the Tokyo University of Arts. It is one of the most prestigious institutions in the country with the lowest admission rate. So can he make it?
The Case Study of Vanitas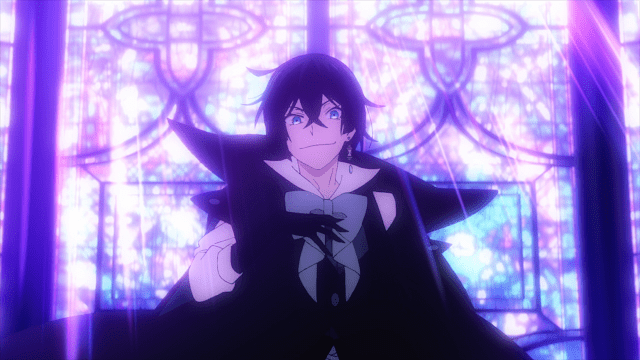 Rating IMDB – 7.6
Genre: Anime, cartoon, fantasy
Production: Japan / 2021
Directed by: Itamura Tomoyuki
Cast: Natsuki Hanae, Kaito Ishikawa, Ai Kayano, Inori Minase, Shino Shimoji, Riho Kyuma, Taro Kiuchi, Ryosuke Hara, Arisa Kiyoto, Kaori Nazuka
Once upon a time, the vampire Vanitas was born under a blue moon. He was hated for that because the other vampires were only born under the scarlet one. So he created a cursed memoir that contained information capable of destroying the entire human race.
Already in the nineteenth century, Noah is trying to find this book. In Paris, he unexpectedly meets its owner, Dr. Vanitas, a perfectly ordinary man. The doctor offers him a cure for vampirism and the opportunity to help all vampires suffering from bloodlust. But could there be a particularly evil predator lurking behind his good intentions?
Evangelion 3.0 + 1.01: Thrice Upon a Time
Rating IMDB – 8.0
Genre: Anime, cartoon, fantasy, action, drama
Production: Japan / 2021
Worldwide gross: $92,246,218
Directed by: Hideaki Anno, Mahiro Maeda, Katsuichi Nakayama
Cast: Megumi Ogata, Megumi Hayashibara, Yuko Miyamura, Akira Ishida, Fumihiko Tachiki, Kotono Mitsuishi, Maaya Sakamoto, Motomu Kiyokawa, Yuriko Yamaguchi, Anri Katsu
The WILLE organization sets up its headquarters in Paris, setting up a logistics base for Evangelion and its pilots. They also fend off attacks from unmanned robots. Kaoru, Cindy and Rei follow Asuka to the Third Village, which is a settlement that tries to create a peaceful life.
Work on the film continued uninterrupted even after it was shown in theatres. Because of this, Amazon viewers were able to get a more finalized version.
Ranking of Kings
Rating IMDB – 8.7
Genre: Anime, cartoon, comedy, fantasy
Production: Japan / 2021
Directed by: Yosuke Hatta, Makoto Fuchigami, Kazuaki Imai
Cast: Hinata Minami, Ayumu Murase, Yuki Kaji, Maaya Sakamoto, Takuya Eguchi, Daiki Yamashita, Hiroki Yasumoto, Takahiro Sakurai, Kenta Miyake, Rina Sato
Boji is a little prince who cannot hear, nor can he speak properly. Naturally, the dying king could not appoint him a ruler. So Boji was forced to go on a journey to learn about himself, find a way to become a worthy heir, show his leadership qualities and make up his entourage.
A story of how power, even in good hands, cannot bring happiness to those around him. About how a little boy and a certain shadow orphan must pass through many obstacles to understand their true destiny in a cruel world in which those who differ from the majority are treated extremely hostile.
Sword Art Online: Progressive – Aria of a Starless Night
IMDB rating – 7.0
Genre: Anime, cartoon, fantasy, sci-fi, action, adventure
Production: Japan / 2021
Worldwide gross: $14,037,060
Directed by: Ayako Kouno
Starring: Yoshitsugu Matsuoka, Haruka Tomatsu, Inori Minase
Kirito and Asuna are gamers who decide to get involved in the discovery of Sword Art Online, an extremely advanced virtual reality online game. However, the founder decided to make a big trap out of it and people just couldn't leave after launching it, they remained trapped.
The only way to get out is to win the game by defeating the final boss in a battle. Kirito is a simple guy who couldn't even imagine the role he would have to play in all this…
JoJo's Bizzare Adventure: Stone Ocean
Rating IMDB – 8.4
Genre: Anime, cartoon, fantasy, action, adventure, comedy, detective, crime
Production: Japan / 2021
Directed by: Kenichi Suzuki, Naokatsu Tsuda, Toshiyuki Kato
Cast: Kazuyuki Okitsu, Tomokazu Sugita, Unsho Ishizuka, Daisuke Ono, Yuki Ono, Kensho Ono, Ai Fairuz, Toru Okawa, Fuminori Komatsu, Daisuke Hirakawa
Jolene Cujo is Jotaro's daughter. And she's out of luck. In 2011, she found herself embroiled in a nasty case that landed her in jail. Almost forever. Almost losing hope of getting out of this mess, she suddenly awakens her stander.
And soon the girl discovers that imprisonment was only one stage of a grand conspiracy against her family. So will Jolene be able to save herself and also save her relatives, who are already one step away from a terrible death? Or will her enemies prove stronger?
This is one of the best anime of 2021 and is sure to delight and surprise its viewers.
Magic Battle or Jujutsi Kaisen
Rating IMDB – 7.9
Genre: Anime, cartoon, action, fantasy
Production: Japan / 2021
Worldwide gross: $188,967,740
Director: Park Sung-hu
Cast: Megumi Ogata, Takahiro Sakurai, Yuichi Nakamura, Mitsuo Iwata, Koki Uchiyama, Kana Hanazawa, Tomokazu Seki, Mikako Komatsu, Yu Hayashi, Sho Hayami
Yutu Okotsu can't live in peace. The ghost of his childhood friend won't even let him sleep. She once crashed in a car accident and eventually turned into a horrible, aggressive creature that is scary to even look at. That's why when Yutu is taken to the magicians, he's glad it's finally over.
The magician master convinces him to become an apprentice because this is the only way he can help other people. This is how Yutu learns that the world is full of dangerous creatures, and spirits are far from leading among them. He will have to somehow cope with himself if he wants to save the world.
Movie Maniac Pompo
IMDB rating – 7.0
Genre: Anime, cartoon, comedy
Production: Japan / 2021
Directed by: Takayuki Hirao
Cast: Konomi Kohara, Hiroya Shimizu, Akio Otsuka
Pompo is a talented female producer who prefers working on action and erotic movies. And though she perfectly copes with a selection of actors, she can find the best of the best in any situation, her assistant, Gene, is given the most difficult task: to make a unique movie on the script prepared by her.
And he has always been dissatisfied with the genres she chooses. However, they will have to work together to create a new masterpiece. And if they can't get along and their employers don't like the work, a lot of bad things are sure to happen to them.
Heaven Official's Blessing
Rating IMDB – 8.2
Genre: Animation, Action, Fantasy, Romance
Production: China / 2021
Directed by: Li Haolin
Cast: Jiang Guantao, Ma Zhengyang, Huang Ying, Wu Lei, Bai Xuecen, Shan Xin
800 years ago, Xie Liang was a prince of a great kingdom. And it's no surprise that he was able to make it to Heaven. However, he was soon banished in disgrace. The other celestials did not tolerate his company and eventually, Xie Liang became a laughingstock.
After another 800 years, Xie Liang makes his third attempt to become a God. But this time he encounters a certain demon who wants something from him. So can he eventually ascend and take his place in heaven? Or will he once again fall into obscurity?
Gintama: Semifinal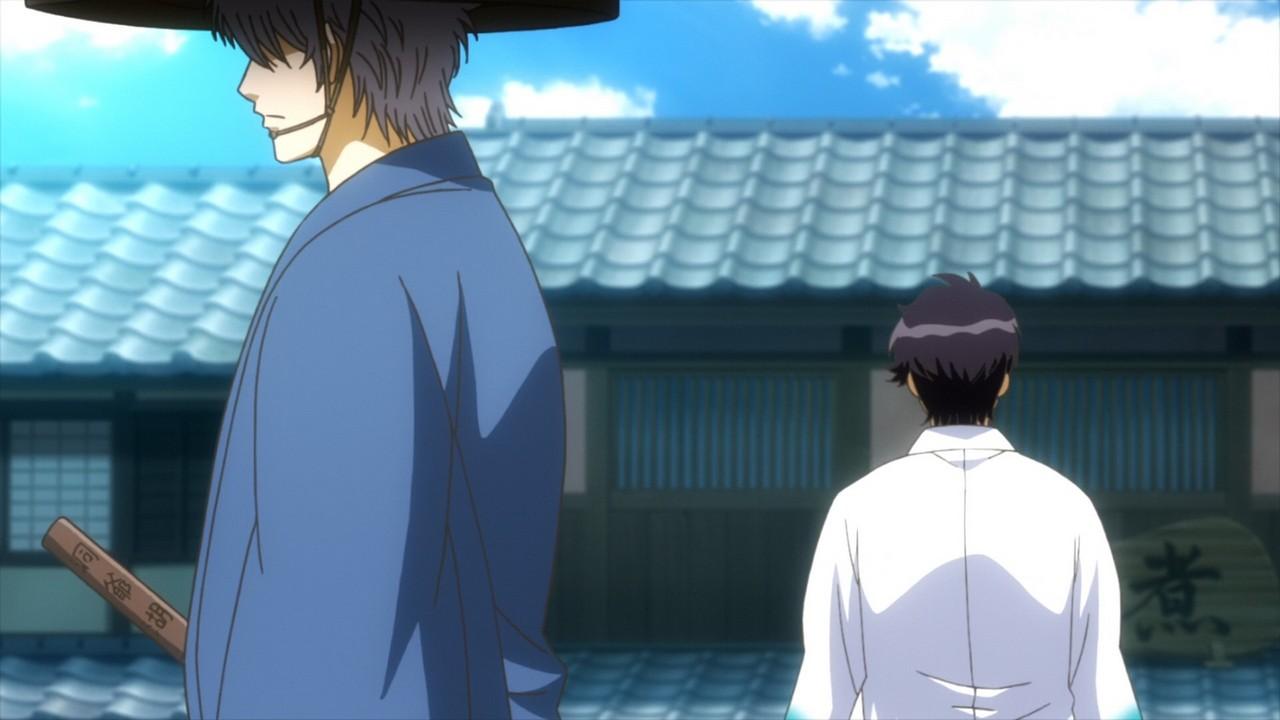 IMDB rating – 8.3
Genre: Anime, cartoon, fantasy, action, comedy
Production: Japan / 2021
Directed by: Migmi, Kei Umabiki
Cast: Tomokazu Sugita, Kazuya Nakai, Kenichi Suzumura, Susumu Chiba, Daisuke Sakaguchi, Rie Kugimiya, Kenta Miyake, Norio Wakamoto, Marina Inoue, Urara Takano
Gintama finds himself in trouble once again as he is hunted down by the Naraku organization. He will have to go into hiding and also have to confirm his suspicions. Meanwhile, the other friends also have to protect the entire Earth.
However, the problem remains in Gintama's leadership skills. Can he be trusted with such an important role? Or will he behave like an arrogant teenager? Or maybe the situation will turn upside down and the heroes will have to find a way out of the unusual situation and fight against an even more powerful opponent?
Vivi: Fluorite Eye's Song
Rating IMDB – 8.1
Genre: Anime, cartoon, action, fantasy
Production: Japan / 2021
Directed by: Shinpei Ezaki
Cast: Atsumi Tanezaki, Jun Fukuyama, Masayuki Kato, Asuna Tomari, Sayaka Ohara, Yoko Hikasa, Konomi Kohara, Tarusuke Shingaki, Miyu Tomita, Aya Yamane
'Nialand' is a special park featuring the first automated AI-based humanoid. The android Vivi can entertain the public in a variety of ways and possesses a unique, magical voice, instantly winning the heart of the public.
However, her calm and measured life is interrupted when she meets Matsumoto, the same robot who has come from the future to inform Vivi that a war between humans and artificial intelligence is about to break out. Matsumoto is determined to prevent it and save humanity, just like Vivi. Together they will have to go through many obstacles and find out exactly how to prevent the war from starting.
Bungou Stray Dogs Wan
IMDB rating – 7.6
Genre: Anime, cartoon, comedy, drama, fantasy
Production: Japan / 2021
Directed by: Toshihiro Kikuchi
Starring: Yuto Uemura, Tan Kaiji, Mamoru Miyano
Atsushi is an unusual boy and one who stands out so brightly among his peers that he is shunned by the other children. He has a strange gift that has caused even adults to turn their backs on him and end up in an orphanage.
Unable to endure such a life, Atsushi decides to commit suicide by drowning himself in a river. When he arrived at the scene, he saw a drowning man and decided to help him. That's how he met the detective. As a result, he decided to accept the boy into his team investigating to catch members of a powerful criminal organization.
To Your Eternity
Rating IMDB – 8.6
Genre: Anime, cartoon, fantasy, adventure
Production: Japan / 2021
Directed by: Masahiko Murata, Tomio Yamauchi, Takafumi Fujii
Cast: Reiji Kawashima, Kenjiro Tsuda, Rikako Aikawa, Rie Hikisaka, Manaka Iwami, Atsushi Abe, Kentaro Tone, Mitsuki Saiga, Ryoko Shiraishi, Aya Uchida
A certain immortal being appeared on Earth on a strange whim. It gained the unique ability to transform itself into any object. At first, it became a rock, then turned into moss, but one day it stumbled upon the corpse of a dead wolf.
This is how the creature gained consciousness. As it travelled through the world, it stumbled upon a certain boy. The first contact went well, but the boy soon died. The creature turned into him and was finally able to learn something other than primitive instincts.
SK8 the Infinity
Rating IMDB – 8.0
Genre: Anime, cartoon, comedy, adventure, sports
Production: Japan / 2021
Directed by: Hiroko Utsumi
Cast: Amber Lee Connors, Kimmy Britt, Ciaran Strange, Zino Robinson, Brianna Roberts, Jonah Scott, Daman Mills, Matt Shipman, David Wald, Chris Guerrero
Reki is seriously into skateboarding, but he is not too enticed by the quiet skateboarding on the streets. On the contrary, he takes part in the 'SK8' race, a special classified race held in an abandoned mine. In doing so, competitors may use unsportsmanlike methods that can lead to unfortunate consequences for their rivals.
Things might have been a lot calmer if Reki hadn't decided to show this race to Lang, a friend of his who has relatively recently transferred to his class. And the latter is starting to become a skateboarding fanatic, and now they both have to go through the SK8's.
Komi Can't Communicate
Rating IMDB – 7.8
Genre: Anime, cartoon, romance, comedy
Production: Japan / 2021
Directed by: Kazuki Kawagoe, Ayumu Watanabe, Taiei Ando
Cast: Aoi Koga, Gakuto Kajiwara, Rie Murakawa, Rina Hidaka, Noriko Hidaka, Yukiyo Fujii, Hitomi Nabatame, Kensho Ono, Mari Uchiyama, Norihito Hase
Ethan's transfer to a private school came as a real shock to Komi. Because of her beauty, she grabbed the attention of the other students on her very first day. However, Hitohito is the only one who is interested in more than just her looks. Only he is destined to find out what lies behind her outward well-being.
He wants to help her and make her many friends. Will they be able to succeed? Will they be able to get closer? After all, both feel quite good sympathy for each other. Or will the ground for personal conflict prove too fertile?
Battle Through the Heavens: Three-year Agreement
IMDB rating – 8.8
Genre: Animation, Action, Romance, Fantasy
Production: China / 2021
Starring: Liu Sanmu
Nalan Yanran has refused to marry Xiao Yang, much to the chagrin of the entire empire. And yet their marriage was approved by the elders themselves. However, Nalan considered the groom unworthy. So they made a three-year agreement, at the end of which Xiao would have to demonstrate his abilities, which he would perfect during the practice.
After this amount of time, he's ready to show what he's worth. But will Xiao be able to overcome all obstacles and use his power without embarrassing himself in front of the masters and elders?
Demon Slayer: Infinity Train
Genre: Anime, cartoon, fantasy, action
Production: Japan / 2021
Directed by: Haruo Sotozaki, Shinya Shimomura
Cast: Natsuki Hanae, Akari Kito, Hiro Shimono, Akira Ishida, Daisuke Hirakawa, Yoshitsugu Matsuoka, Satoshi Hino
After undergoing a series of recreational training sessions at the Butterfly House, Tanjiro and the company get a new assignment: they need to get on the Infinity Train, where over 40 people have disappeared overnight. This means that a powerful demon has taken over there.
The friends will face a new, powerful enemy, and while the train rushes, they will have to fight for their lives side by side with one of the greatest swordsmen of all time. So what secret is hidden on this train? And do they stand a chance against one of the strongest demons of all time?
Jobless Reincarnation: Adventures in other World
Rating IMDB – 8.4
Genre: Anime, cartoon, fantasy, adventure, comedy
Production: Japan / 2021
Directed by: Manabu Okamoto, Hiroki Hirano, Takahiro Tamano
Cast: Yumi Uchiyama, Ai Kakuma, Konomi Kohara, Ai Kayano, Daisuke Namikawa, Tomokazu Sugita, Toshiyuki Morikawa, Megumi Toyoguchi, Hisako Kanemoto, Rynn
Reincarnation of an Unemployed Man: A Story of Adventures in Another World Just when an unemployed otaku decided to start making changes in his life, he suddenly gets hit by a truck. But he saves a whole group of teenagers. It seems that as a reward for this, fate has allowed him to be reborn in a fantasy world. His parents named him Rudeus Greyrath, and from a very early age, he began to demonstrate his abilities in magic.
Fully possessed of memory, he decided to swear to himself that he would begin to lead a normal life and never procrastinate again. But one trait he still has is that he is an otaku, and accordingly, he is eager to find a normal girlfriend. Will he be able to achieve his goals?
Fate, Grand Order: Final Singularity – Solomon
IMDB rating – 6.7
Genre: Anime, cartoon, fantasy, action
Production: Japan / 2021
Worldwide grosses: $3,308,000
Directed by: Toshifumi Akai
Cast: Nobunaga Shimazaki, Rie Takahashi, Tomokazu Sugita, Ayako Kawasumi, Maaya Sakamoto, Kenichi Suzumura
Once upon a time, humanity suffered a major defeat and was led by a powerful sorcerer king named Solomon. He established tyranny and began to do evil. One talented teacher and his followers dare to challenge him. However… The appearance of the Singularity can thwart the plans of both sides. It is the mixing of the times when they are mixed beyond recognition.
And only one man is capable of moving painlessly through all worlds. He and his apprentice must find an ancient artefact that will allow them to push back the Singularity and save the world. But can he do it? And what role will other powerful forces play in it?
The project is at the top of anime 2021 and is considered one of the most successful ones.
Natsume's Book of Friends: Stone Awakening and Suspicious Visitor
IMDB rating – 7.3
Genre: Anime, cartoon, fantasy
Production: Japan / 2021
Directed by: Takahiro Omori
Cast: Hiroshi Kamiya, Kazuhiko Inoue, Akemi Okamura
Takashi Natsume is an unusual guy, endowed with the gift of seeing the invisible. He inherited this gift from his grandmother. One day, among his grandmother's belongings, he finds an important object: a notebook of friendship. After that, his life changes dramatically. He becomes a man capable of summoning spirits. He has to give the 'yokais' their names back.
However, the boy is not at all happy about his new occupation. Will he be able to find his place in the world, or will he have to accept his role? But first, he needs to figure out the nature of his gift.
Horimia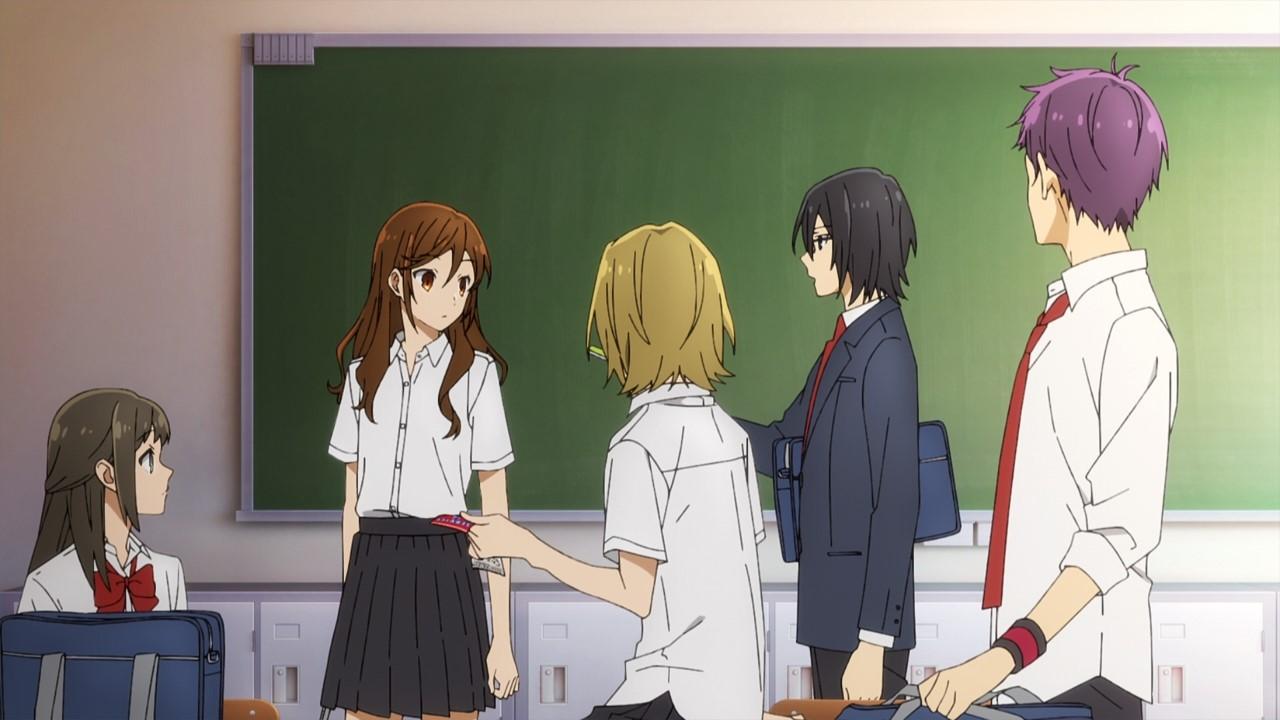 Rating IMDB – 8.1
Genre: Anime, cartoon, romance, comedy
Production: Japan / 2021
Directed by: Masashi Ishihama
Cast: Haruka Tomatsu, Koki Uchiyama, Seiichiro Yamashita, Yurie Kozakai, Daiki Yamashita, Yuka Terasaki, Mao Itimichi, Reina Kondo, Nobuhiko Okamoto, Taku Yashiro
Kyoko Horie at first glance is an unremarkable girl in her teenage years. She has an active life and many acquaintances. However, her lifestyle is not a rambunctious one: she often has to look after her brother, as well as clean up and keep the house in order.
So she meets Izumi Miyamura. He is the opposite of Kyoko, but only at first glance. Behind the mask of a quiet guy in a suit, he is a tattooed party boy. Because of this, the pair have a lot in common and they begin to bond quickly. But can they be together and will they find critical conflict?
Eighty-Six
Rating IMDB – 8.1
Genre: Anime, cartoon, action, fantasy
Production: Japan / 2021
Directed by: Toshimasa Ishii
Cast: Ikumi Hasegawa, Shoya Chiba, Taito Ban, Natsumi Fujiwara, Katsumi Fukuhara, Saori Hayami, Shizuka Ishigami, Haruki Ishii, Mayuko Kazama, Satoshi Mikami
The Republic of San Magnolia has been fighting against the Hyadian Empire for decades. The Imperials prefer to besiege this state through the use of a special autonomous weapon called the Legion.
The scientists of San Magnolia were, after all, also able to recreate their weapons that work autonomously. The war can now go on without casualties, according to the government's claims. Eighty-five sectors of the Republic are indeed protected, but there is another sector, the 86th, a secret one, where young boys and girls fight and die.
Dr. Stone: Stone Wars
Rating IMDB – 8.2
Genre: Anime, cartoon, action, adventure, fantasy
Production: Japan / 2021
Directed by: Shinya Iino
Cast: Makoto Furukawa, Yuusuke Kobayashi, Manami Numakura, Kana Ichinose, Gen Sato, Yuichi Nakamura, Ryota Suzuki, Kengo Kawanishi, Ayumu Murase
In one day, humanity completely turned to stone. An unknown light consumed every person on the planet and Taiju was no exception. But he managed to shed his shell four millennia later, as did his friend Senku. Using their knowledge of science, the friends make an important discovery; they manage to create Nital, a special substance capable of extracting humans from their shells.
But the main mistake was the release of a friend named Tsukasa began destroying the stone shells of adults. And now they face a long confrontation. After all, they are already two kingdoms waging an ideological war between them.
Tokyo Revengers
Rating IMDB – 8.1
Genre: Anime, cartoon, action, crime, drama, fantasy
Production: Japan / 2021
Directed by: Masato Tamagawa, Ryuhei Aoyagi, Katsuya Asano
Cast: Yuki Shin, Yu Hayashi, Tatsuhisa Suzuki, Azumi Waki, Takuya Eguchi, Shota Hayama, Satoshi Hino, Yuya Hirose, Kengo Kawanishi, Subaru Kimura
Takemichi is a complete loser, whose life has gone downhill since high school. Years later, he learns of the death of his girlfriend. He was 26 years old at the time. She was killed by gangsters from the Tokyo Swastika gang. On the same day, Takemichi is run over by a train that takes him back 12 years.
Is it possible to undo the mistakes made in the past, or is one doomed to repeat them endlessly, staying in a terrible loop? Takemichi decides to save his girlfriend and former friends in the past to change the future. But can he also save himself?
Over the Moon for You OVA
Rating IMDB – 7.8
Genre: Anime, cartoon, romance, comedy
Production: Japan / 2020
Directed by: Hiroshi Ikehata, Shige Fukase, Akira Mano
Cast: Akari Kito, Junya Enoki, Zack Aguilar, Erica Harlaker, Lizzy Freeman, Kaylie Mills, Susie Yang, Lauren Landa, Natalie Hoover, Michelle Rojas
Nasa Yuzaki is an insecure boy, but a very bright one. People around him constantly make fun of his quest for stardom, so Nasa decided to succeed at any cost by enrolling in an academy. But just one meeting with a girl overcomes everything.
For the sake of a date with her, he drops out of school and starts working in the service sector, as a simple washerwoman or waiter, hoping to find her again. When he succeeds, they start to live together. But will they be able to achieve happiness? Will they achieve their goals, everyone has a lot of differences, and without conflict will not work.
Mobile Suit Gundam: Hathaway's Flash
IMDB rating – 6.6
Genre: Anime, cartoon, action, fantasy
Production: Japan / 2021
Worldwide gross: $18,731,309
Directed by: Shuko Murase
Cast: Kensho Ono, Reina Ueda, Junichi Suwabe, Soma Saito, Kenjiro Tsuda, Yui Ishikawa, Fukushi Ochiai, Shunsuke Takeuchi, Misato Matsuoka, Chiharu Sawashiro
Hathaway Noah turns out to be a guy of hard fate. First, he lost his girlfriend. And as if that wasn't enough, his psyche was damaged and he couldn't come to terms with her loss. And so much so that he joined the terrorist organization Mafta because he suspected the government of her death.
The group itself started an open war. And though Hathaway has seen a lot of rampaging militaries, and corrupt officials, he soon encounters Australia. And she is on the other side of the barricades. But their encounter has the power to change not only their lives but also the very essence of the rebellion.
Aria: The Crepuscolo
IMDB rating – 7.2
Genre: Anime, cartoon, fantasy
Production: Japan / 2021
Worldwide grosses: $1,087,319
Directed by: Junichi Sato, Takahiro Natori
Cast: Ryo Hirohashi, Ai Kayano, Rina Sato
Akihito Kambara is a seemingly ordinary schoolboy. He was walking down the street when he suddenly noticed another schoolgirl about to jump off the roof. He decided to help the stranger and talk her out of it. But the very next moment there was a blade in his heart. Mirai Kuriyama was the last member of an ancient family of demon hunters. And she knew at once who was in front of her.
But Akihito was a half-demon and therefore not dead. Since then, she began to hunt for him every day. Soon the boy began to wonder why she felt such hatred for him. And despite their animosity, they began to bond.
This anime 2021 has developed its fan audience, genuinely believing in the happy star of the main characters.
Time Agent: Duel for the Hand of the Daughter
Genre: Animation, fantasy, detective
Production: China / 2021
Directed by: Li Haolin
Starring: Su Shangqing, Yang Tianxiang, Li Shimeng, Guo Haoran
'Time' is an unusual photo studio. Its employees, Chen Xiaomi and Lu Guang can move through the time depicted in the picture, but only for 12 hours. One day an unusual customer comes to them. As a child, he fell in love with a girl and made a vow that he would become her fiancé. However, her father is against it and has set a condition to defeat him in a duel.
He is a master of Wushu and has easily won duels over the years. Over the years, he has become quite good at this art. He realized that the girl's father had a special trick that brought him victory after victory. And now the guys need to jump through time through a picture of the father before the fight. Their job is to figure out what that punch is and how to avoid it.
The Girl from Opera
IMDB rating – 7.5
Genre: Anime, cartoon, drama, music, melodrama
Production: Japan / 2021
Directed by: Kazuhiro Yoneda
Cast: Yumiri Hanamori, Sayaka Senbongi, Sumire Uesaka, Yo Taichi, Riko Sasaki, Risae Matsuda, Satsumi Matsuda, Junichi Suwabe, Kenji Nojima, Kana Hanazawa
Japanese theatre is a special genre of art in which any roles are played by girls. The Koka Troupe keeps the tradition and here you can meet only girls of the weaker sex. They get there only after a careful selection and study at a special music school Koka.
Two different pupils Sarasa Watanabe and Ai Narata wish to become the best pupil to end up in the ranks of the troupe. However, to do so, they will have to overcome together a lot of trials that life, mentors and people around them have prepared for them. The world of musical theatre is treacherous enough and to stay in it will require a lot of courage and wit.
The Ancient Mag's Bride: Boy from the West and the Knight of the Blue Storm
Genre: Anime, cartoon, fantasy, adventure, drama
Production: Japan / 2021
Directed by: Kazuaki Terasawa
Cast: Ryota Takeuchi, Atsumi Tanezaki, Hiromi Igarashi
Chise Hatori hasn't had much luck in life: the orphan girl has never had parents or experienced love from anyone. And so, in a not-so-happy pattern, she falls into the hands of one slave owner. But she is soon ransomed by a rather strange man. His appearance rather resembles that of a monster.
However, he turns out to be a powerful sorcerer, who sensed the girl's unfortunate fate and decided that she was worthy of becoming his friend. He wants to give her happiness, but together they will have to go through great obstacles, because evil does not slumber and will soon begin its attack.
This fantasy is considered to be one of the most popular anime of 2021 and is watched with pleasure by people of all ages.