Ryan Thomas Gosling is a Canadian born in 1980, one of the most popular actors of today and an excellent musician. He began his career on the screen as a child, but starred only in children's shows and small series.
"Adult" career of Gosling is a great movie of different genres, gaining great ratings. We offer you a list of the best movies starring Ryan Gosling, charming, smiling, talented and tireless actor.
Barbie
Genre: Fantasy, Melodrama, Comedy, Adventure
Production: UK, USA / 2023
Budget: $100,000,000
Director: Greta Gerwig
Starring: Margot Robbie, Ariana Greenblatt, Kingsley Ben-Adir, Ryan Gosling, Emma Mackie, Hari Nef, Will Ferrell, Nicola Kohlan, John Cina, Dua Lipa.
Charming fantasy romcom in pink colors, and at the same time ironic and adult movie with Ryan Gosling and Margot Robbie as Ken and Barbie.
So, the main character lives her colorful life in Barbieland, until strange things start happening around her. Burnt waffles, lack of warm water in the shower, and worst of all, she gets flat feet!
The other dolls banish Barbie from their perfect world as she no longer meets its high standards. Ken follows his friend – and now they are real, living people in an ordinary human world, searching for their calling.
According to the actor, he accepted the role of Ken when he saw this doll of his daughter lying in the mud. He sent the picture to Greta Gerwig with the pathos note: "His story must be told!".
The Gray Man
IMDB Rating – 6.5
Genre: Action, Thriller
Production: USA, Czech Republic / 2022
Budget: $200,000,000
Worldwide Box Office: $454,023
Directed by: Anthony Russo, Joe Russo
Starring: Ryan Gosling, Chris Evans, Ana de Armas, Billy Bob Thornton, Jessica Henwick, Dhanush, Elfrey Woodard, Rege-Jean Page, Wagner Moura, Julia Butters
An exciting spy thriller, movie starring Ana de Armas, Chris Evans and Ryan Gosling in the lead roles.
Gosling's character is Cortland Gentry, serving time for the murder of his sadistic father. He is offered to become a "gray man", an employee of the top-secret CIA department, which performs the most dangerous missions around the world.
Accepting, Gentry is given the code name "Sierra 6," undergoes rigorous training and succeeds until he discovers evidence of duplicitous criminality at the heart of his organization.
To colorize the character, Ryan Gosling got a fake tattoo under his heart. It's a portrait of his real-life wife Eva Mendes.
First Man
IMDB Rating – 7.3
Genre: Drama, Biography, History
Production: USA, Japan, China / 2018
Budget: $59,000,000
Worldwide Box Office: $105,697,415
Director: Damien Chazelle
Starring: Ryan Gosling, Claire Foy, Jason Clarke, Kyle Chandler, Corey Stoll, Patrick Fugit, Christopher Abbott, Kieran Hyndes, Olivia Hamilton, Pablo Schreiber
A good movie without pathos and patriotism, without imposing any ideas, just a quiet story about a great achievement of mankind, and about a man with a big dream. A movie that took the Oscar for "best visual effects" of space. The main character, Neil Armstrong, was brilliantly played by Ryan Gosling.
The events of the movie begin in 1961 and follow Armstrong, who makes an unsuccessful flight on a rocketplane, buries his young daughter who died of cancer, dreams of space and bitterly learns of the death of the first "lunar" team in the ground tests of Apollo 1 …
Neil Armstrong's sons, Mark and Rick, who consulted on the movie, said Gosling's performance is the most accurate portrayal of their father.
Song to Song
IMDB Rating – 5.6
Genre: Drama, Melodrama, Music
Production: USA / 2015
Worldwide box office receipts: $1,778,021
Director: Terrence Malick
Starring: Natalie Portman, Michael Fassbender, Ryan Gosling, Rooney Mara, Cate Blanchett, Holly Hunter, Berenice Marlo, Val Kilmer, Lucchese Lee, Olivia Grace Applegate
Author Terrence Malick's musical movie is more of a philosophical epic and at the same time a music festival with a touch of moralizing, a light movie for an evening for lovers of good rock.
Everything happens in the Texas city of Austin. Here live and dream of fame songwriter Beebe (Ryan Gosling), charming guitarist Faye and charismatic music producer Cook, in love with poor waitress Rhonda.
The fragile and energetic protagonists are constantly in search of the true meaning of life and the boundless freedom that music offers.
According to Ryan Gosling's story, there was almost no script used for filming and most of the scenes are improvisations of the actors.
Blade Runner 2049
IMDB Rating – 8.0
Genre: Fantasy, Action, Thriller, Drama
Production: USA, UK, Canada, Spain / 2017
Budget: $150,000,000
Worldwide box office receipts: $259,239,658
Director: Denis Villeneuve
Starring: Ryan Gosling, Harrison Ford, Ana de Armas, Sylvia Hoeks, Robin Wright, Mackenzie Davis, Carla Urie, Lennie James, Dave Batista, Jared Leto.
In 2017, director Ridley Scott became the producer of the sequel to his 1982 cult sci-fi film Blade Runner. The remake was directed by Denis Villeneuve, and Ryan Gosling played the role of the central character, the replicant K (Kay).
The events unfold 30 years after the previous story. Blade Runner K is a new-model replicant, a tireless bounty hunter of illegal androids. One day he finds evidence that replicants can reproduce, which is considered categorically impossible, and begins his investigation, which leads him to an aged Rick Deckard (the protagonist of the previous movie).
The basic test that K passes was suggested by Gosling. By the way, this movie has two Oscars and Ryan Gosling has a Saturn nomination.
The Nice Guys
IMDB Rating – 7.3
Genre: Crime, comedy, action movie
Production: USA, UK / 2016
Budget: $50,000,000
Worldwide Box Office: $62,788,218
Director: Shane Black
Starring: Ryan Gosling, Kim Basinger, Russell Crowe, Engauri Rice, Matt Bomer, Margaret Qually, Yaya DaCosta, Keith David, Beau Napp, Lois Smith
Comedy neo-noir starring Russell Crowe and Ryan Gosling. Holland March (Gosling) is a private investigator who deals with small cases. Jackson Healy (Crowe) is a hired bonehead who is always ready to teach a lesson to an abusive client.
After the death of one girl and the disappearance of another, the two are forced to team up and try to investigate the case, uncovering a massive network of corruption that leaves corpses in its wake.
Russell Crowe and Ryan Gosling have similar fates. They both dropped out of high school to act, became famous child actors, and then found themselves in the "adult" movie industry. But both men have no acting background.
La La Land
IMDB Rating – 8.0
Genre: Musical, Drama, Melodrama, Comedy, Music
Production: USA, Hong Kong / 2016
Budget: $30,000,000
Worldwide Box Office: $447,407,695
Director: Damien Chazelle
Starring: Ryan Gosling, Emma Stone, John Legend, J.K. Simmons, Rosemarie DeWitt, Finn Wittrock, Callie Hernandez, Sonoya Mizuno, Jessica Roth, Tom Everett Scott
Love in a dance under the starry skies of Los Angeles, sometimes called La La Land. A musical movie starring Emma Stone and Ryan Gosling as two creative people, starlet Mia Dolan and musician Sebastian Wilder.
As fate would have it, these two run into each other every now and then in the city, starting out as dislikes but then feeling attracted to each other. Beautiful, dream-filled and energetic passion of youth carries them through life, but both gradually begin to think about the extent to which their relationship interferes with their creative careers.
Ryan Gosling learned to play the piano to play his role without understudies, was nominated for an Oscar and won a Golden Globe.
The Big Short
IMDB Rating – 7.8
Genre: Drama, Comedy, Biography, History
Production: USA / 2015
Budget: $28,000,000
Worldwide Box Office: $133,440,870
Director: Adam McKay
Starring: Christian Bale, Steve Carell, Ryan Gosling, Brad Pitt, Melissa Leo, Hamish Linklater, John Magaro, Rafe Spall, Jeremy Strong, Marisa Tomei
"The Big Short" is an original, beautiful and exciting movie about money, based on real events and earned a bunch of awards. This is the story of the famous financial crisis of 2007 and about a group of people who oriented themselves in time and were able to make a good profit on this event. Ryan Gosling played the role of trader Jared Vennett.
Events begin with the premonitions of Michael Burry, a talented financier who notices the first signs of impending disaster, the collapse of the American mortgage market. He insures the money of his clients, and this event does not go unnoticed by the Front Point agency, who decide to play down.
The movie features a brilliant cast, with director and co-writer Adam McKay revealing that he wrote the role of Vennett solely for Ryan Gosling.
The Place Beyond the Pines
IMDB Rating – 7.3
Genre: Thriller, Drama, Crime
Production: USA / 2012
Budget: $15,000,000
Worldwide Box Office: $35,485,608
Director: Derek Cienfrance
Starring: Ryan Gosling, Bradley Cooper, Dane DeHaan, Eva Mendes, Emory Cohen, Mahershala Ali, Ben Mendelsohn, Rose Byrne, Ray Liotta, Harris Yulin.
Derek Cienfrance's crime-drama triptych is the story of two generations of the same family, reflecting on blood ties, fatherhood, conscience and fate.
It all begins with Luke Glanton (Ryan Gosling), a reckless stuntman who, upon learning he has a child, quits his dangerous job and decides to devote himself to his son. Soon he realizes that an honest living is not enough and accepts an old friend's offer to rob a bank. This sets off an amazing chain of events that leads to a finale that closes the circle of fate.
It was on the set of this movie that Ryan Gosling fell in love with Eva Mendes. They are still together and the couple has two daughters.
Gangster Squad
IMDB Rating – 6.7
Genre: Action, Thriller, Drama, Crime
Production: USA / 2013
Budget: $60,000,000
Worldwide Box Office: $105,200,903
Director: Ruben Fleischer
Starring: Josh Brolin, Ryan Gosling, Sean Penn, Emma Stone, Nick Nolte, Anthony Mackie, Giovanni Ribisi, Michael Peña, Robert Patrick, Mireille Inos.
An action crime thriller in which Ryan Gosling plays Jerry Wooters, one of the members of a secret 40's L.A. task force created to bring down mobster Mickey Cohen's criminal empire.
Wooters has a personal grudge against Mickey, who murdered a shoe boy buddy of Jerry's. Wooters is also in love with Grace, the criminal's girlfriend. He and his companions will have to endure many rather dangerous adventures before they can reach their goal.
The wily Ryan Gosling asked for a fee to finance his directorial debut Lost River (2014) from the same studio.
Only God Forgives
IMDB Rating – 5.7
Genre: Drama, crime, action movie
Production: Denmark, France, USA, Sweden, Belgium / 2012
Budget: $4,800,000
Worldwide Box Office: $10,635,126
Director: Nicholas Winding Refn
Starring: Ryan Gosling, Kristin Scott Thomas, Vithaya Pansringarm, Gordon Brown, Rhatha Phongam, Tom Burke, Sahayak Boonthanakit, Pitchawat Petchayakhon, Charlie Rydpokanon, Kovit Vattanakul.
In this hard-hitting crime arthouse, Ryan Gosling played the role of bad guy, drug dealer and owner of a Thai boxing club in Bangkok, Julian Thompson.
One day Billy, Julian's older brother, kills a 16-year-old prostitute and is victimized by ruthless cop Chang, nicknamed "Angel of Vengeance." The Thompson brothers' mother arrives in Bangkok to claim Billy's body and takes Julian's promise of revenge against his brother's killer….
Despite Ryan Gosling's active participation in the movie, the entirety of what he says fits into 17 lines.
Drive
IMDB Rating – 7.8
Genre: Crime, Drama, Thriller
Production: USA / 2011
Budget: $15,000,000
Worldwide Box Office: $76,976,666
Director: Nicholas Winding Refn
Starring: Ryan Gosling, Carey Mulligan, Bryan Cranston, Albert Brooks, Oscar Isaac, Christina Hendricks, Ron Perlman, Russ Tamblyn, Jeff Wolfe, James Bieber
Cult neo-noir by Danish Nicholas Winding Refn based on the novel by James Sallis with Ryan Gosling as a skillful, nameless driver who moonlights as a car mechanic and stuntman by day and is hired by local gangsters at night to help them escape from crime scenes. He fundamentally does not take weapons in his hands and agrees to wait for "clients" only 5 minutes.
And then one day he meets a cute neighbor Irene, single-handedly raising his son Benicio. Gradually their relationship becomes deeper and stronger, giving the driver's life an unprecedented sharpness, especially when the criminals get to know about this "weakness" of the protagonist.
Ryan Gosling has restored with his own hands the 1973 Chevy Malibu that his character rides in the movie.
Crazy, Stupid, Love
IMDB Rating – 7.4
Genre: Melodrama, comedy
Production: USA / 2011
Budget: $50,000,000
Worldwide Box Office: $145,051,197
Directed by: Glenn Ficarra, John Rekua
Starring: Steve Carell, Ryan Gosling, Julianne Moore, Emma Stone, Leo Tipton, Jonah Bobo, Kevin Bacon, Marisa Tomei, John Carroll Lynch, Beth Littleford.
The famous romcom starring Julianne Moore, Steve Carell and Ryan Gosling begins with a chance encounter between two men in a bar – 45-year-old tired-of-life Cal Weaver (Carell) and young, energetic Jacob Palmer (Gosling).
Cal complains to Palmer about his wife's infidelity, and the latter takes it upon himself to distract his new pal from his sorrow by offering to immerse him in his world of endless pleasures. The "old man" with Jacob's help discovers sex, booze, and great parties, and then his daughter Hannah brings home her fiancé… Which turns out to be Palmer himself.
Ryan Gosling received another Golden Globe nomination for this work.
The Ides of March
IMDB Rating – 7.1
Genre: Thriller, Drama
Production: USA / 2011
Budget: $12,500,000
Worldwide Box Office: $76,338,111
Director: George Clooney
Starring: Ryan Gosling, George Clooney, Philip Seymour Hoffman, Jeffrey Wright, Evan Rachel Wood, Paul Giamatti, Marisa Tomei, Max Minghella, Jennifer Elle, Gregory Itzin.
A political thriller directed by George Clooney and starring Ryan Gosling as the young idealistic Stephen Myers, an ambitious and shrewd political marketing specialist. He joins the staff of the charismatic politician Morris, the Democratic candidate.
Morris's rival tries to pull Stephen to his side, but he refuses. And when he tells about the incident to his boss, Morris' chief of staff Zara, he throws Stephen out, and now he has to go to the dark side to save his career.
For this movie, Gosling was nominated for a Golden Globe and an Australian Film Institute Award for Best Actor.
Blue Valentine
IMDB Rating – 7.3
Genre: Drama, Melodrama
Production: USA / 2010
Budget: $1,000,000
Worldwide box office receipts: $12,355,734
Director: Derek Cienfrance
Starring: Ryan Gosling, Michelle Williams, Faith Vladyka, John Dohmen, Mike Vogel, Marshall Johnson, Jan Jones, Marianne Plunkett, James Benatti, Barbara Troy.
The screenplay was written specifically for Ryan Gosling and Michelle Williams, who played the roles of spouses in this sensual and slightly sad melodrama by Derek Cienfrance.
Dean and Cindy live an unremarkable life in Pennsylvania with their 4-year-old daughter. He paints houses, she works as a nurse. In the past, Dean worked for a Brooklyn transportation company and met Cindy at a nursing home where he was visiting his grandmother. Gradually, the mistake-filled lives of two people and their crumbling marriage, which was doomed from the beginning, unfold before us.
Derek Cienfrance insisted on a lot of improvisation in filming, which frustrated the neat Michelle Williams and delighted Ryan Gosling, who admitted that it was difficult for him to memorize his lines. The actor and actress each won a Golden Globe for their work.
All Good Things
IMDB Rating – 6.3
Genre: Thriller, Drama, Melodrama, Crime, Detective
Production: USA / 2009
Budget: $20,000,000
Worldwide Box Office: $644,535
Director: Andrew Jarecki
Starring: Ryan Gosling, Kirsten Dunst, Frank Langella, Lily Rabe, Philip Baker Hall, Michael Esper, Diane Venora, Nick Offerman, Kristen Wiig, Stefan Kanken.
A very villainous role of the cute and charming actor Ryan Gosling. This movie is based on the real sinister events of Robert Durst's life. Director Andrew Jarecki tried very hard to stick to the facts, although he seriously embellished them, covering almost 30 years in the narrative, from the early 70s to the early 2000s.
In the movie, the main character's name is David Marks (Gosling), and he is the heir to his parents' multi-million dollar empire. He meets a poor girl named Cathy McCarthy and they marry to the dismay of David's father, Sanford.
After a few idyllic years of living in the countryside, Sanford convinces the couple to move back to the city. After a while, she disappears without a trace, and death awaits anyone who tries to solve the case …
After filming, Ryan Gosling sent flowers and apologized to actress Kirsten Dunst, who played Kat, because the script forced him to treat her rudely.
Fracture
IMDB Rating – 7.2
Genre: Thriller, Drama, Crime
Production: Germany, USA / 2007
Worldwide box office receipts: $91,354,215
Director: Gregory Hoblit
Starring: Anthony Hopkins, Ryan Gosling, David Strathairn, Rosamund Pike, Embeth Davidtz, Billy Burke, Cliff Curtis, Fiona Shaw, Bob Gunton, Josh Stamberg.
A superb thriller, a tense and dangerous intellectual duel between Anthony Hopkins and Ryan Gosling as an incredibly self-assured killer and an assistant district attorney trying to prove the crime.
Theodore Crawford is a powerful elderly businessman who shot his wife, after which she ended up in a coma. He easily surrenders to the police, signs a confession… and is soon easily extricated from the situation, thanks to the legal system's blunders.
Assistant District Attorney Willy Beachum is assigned as the prosecutor, determined to catch Theodore in any mistake, but he doesn't seem intent on making any.
At one point, the movie was almost directed by George Clooney.
Lars and the Real Girl
IMDB Rating – 7.3
Genre: Drama, Melodrama, Comedy
Production: USA, Canada / 2007
Budget: $12,000,000
Worldwide Box Office: $11,293,663
Director: Craig Gillespie
Starring: Ryan Gosling, Emily Mortimer, Paul Schneider, Patricia Clarkson, R.J. Reid, Kelly Garner, Nancy Beatty, Doug Lennox, Joe Bostick, Liz Gordon.
What is good actor Ryan Gosling – he is not a stranger to auteur movies and is not afraid to play ridiculous characters, which is only good for his career. In this bizarre comedy, Gosling embodies the image of dorky Lars, a complex loser with an anxiety disorder who can't communicate with people.
And then one day he orders a sex doll and starts treating her like a real girl. A psychologist, consulted by his relatives, advises him to play along with Lars. Thus begins the bizarre journey of his healing.
By the way, the Bianca doll in the movie was custom-made without genitals, and on set she was treated like a live actress to help Ryan Gosling get into character.
Half Nelson
IMDB Rating – 7.1
Genre: Drama
Production: USA / 2006
Budget: $700,000
Worldwide Box Office: $4,616,941
Director: Ryan Fleck
Starring: Ryan Gosling, Sharika Epps, Anthony Mackie, Monique Kernen, Denis O'Hare, Deborah Rush, Jay O. Sanders, Collins Penny, Jeff Lima, Nathan Corbett.
To his students, history teacher Dan Dunn (Ryan Gosling) is an unorthodox idol who defies authority and knows how to make classes really fun. But he has a dirty secret. Dan is a drug addict trying to numb the pain of his past failures.
One day high school student Drey, Dan's student, learns about his vice, but does not hurry to report it to others, and begins to take an interest in the teacher's life. She treats him like an older brother, worthy of pity and comfort, and Dan likes it. But he realizes how ambiguous their relationship may seem to other people.
This is Ryan Gosling's first Oscar nomination. By the way, the cat that his character picked up in the movie was not in the script. This is a real stray cat that was spotted and picked up by actor Ryan Gosling, and the director left the scene in the movie.
Stay
IMDB Rating – 6.7
Genre: Thriller, Drama, Detective
Production: USA / 2005
Budget: $50,000,000
Worldwide Box Office: $8,342,132
Director: Marc Forster
Starring: Ewan McGregor, Ryan Gosling, Naomi Watts, Kate Burton, Elizabeth Reaser, Bob Hoskins, Janine Garofalo, B.D. Wong, John Tormey, Jose Ramon Rosario.
This movie is an elegant psychological puzzle about reality and dreams, dreams and despair, death and life. A movie in which only the finale will answer all the questions. The consequence of the complexity is failure at the box office and good ratings from the few connoisseurs.
Sam Foster is a psychiatrist who replaces his colleague Beth for her patient, young Henry Letham (Ryan Gosling). This guy is definitely crazy. He says he sees the future, he hears voices, and is about to commit suicide on a strictly defined day on the eve of his 21st birthday. Foster tries to talk Henry out of it, spending more and more time with him and inevitably sinking into the dark reality of his fantasies.
This is the first movie script sold by David Benioff, the showrunner of Game of Thrones.
The Notebook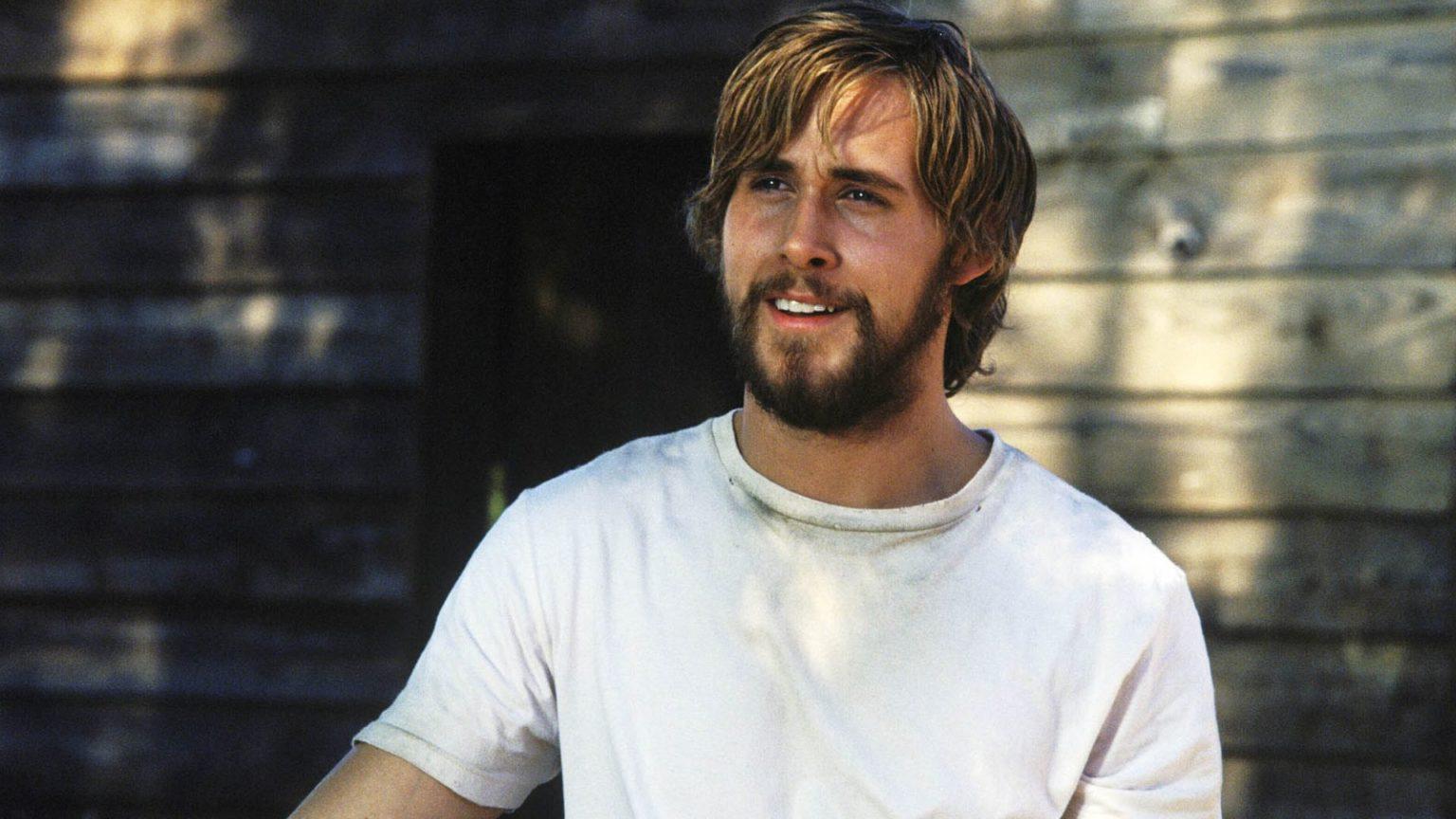 IMDB Rating – 7.8
Genre: Drama, Melodrama
Production: USA / 2004
Budget: $29,000,000
Worldwide Box Office: $115,533,700
Director: Nick Cassavetes
Starring: Ryan Gosling, Rachel McAdams, James Garner, Gina Rowlands, Sam Shepard, Joan Allen, David Thornton, James Marsden, Kevin Connolly, Tim Ivey.
A movie about the love of rich and poor, based on the best-selling novel by Nicholas Sparks is a real explosion of emotions. Thanks to the stunning performance of the two leading actors, Ryan Gosling and Rachel McAdams, the story of a great feeling through war and hardship turns into something incredibly personal, intimate, deep.
It is a love story between a poor romantic Noah and a girl from a wealthy family, Ellie. They spend a pre-war summer together in the small town of Seabrook, despite the objections of Ellie's parents, who eventually separate them. Ellie goes off to college and Noah goes off to war. But this is far from the end of the story, only the beginning.
Gosling and McAdams had such a nasty relationship on set that Ryan even asked to replace the actress. But their tension worked! And after a while, they moved in together and lived together for two years.
The United States of Leland
IMDB Rating – 7.0
Genre: Drama
Production: USA / 2003
US box office receipts: $343,847
Director: Matthew Ryan Hodge
Starring: Ryan Gosling, Don Cheadle, Chris Klein, Jena Malone, Lena Olin, Kevin Spacey, Michelle Williams, Martin Donovan, Ann Magnuson, Kerry Washington
This movie, starring Kevin Spacey and Ryan Gosling playing father and son, is a disturbing drama that explores a man's ability to pick up a gun and kill another, whether justified or not.
Juvenile detention officer Pearl Madison is trying to understand why his ward, 16-year-old Leland Fitzgerald, a decent boy from a good family, killed his ex-girlfriend's younger brother, the mentally retarded Ryan Pollard.
In long conversations with Leland, Pearl learns much about his childhood, life, and relationships, but instead of solving the murder mystery, he becomes increasingly entangled in Leland's existential rants.
In the movie, it is emphasized that Leland did not keep in touch with his father. On set, both actors (both Spacey and Gosling), stayed away from each other to form the alienation needed for the role.
The Slaughter Rule
IMDB Rating – 5.9
Genre: Drama, Sports
Production: USA / 2002
Budget: $500,000
US box office receipts: $13,411
Director: Alex Smith, Andrew J. Smith
Starring: Ryan Gosling, David Morse, Clea DuVall, David Cale, Eddie Spears, Kelly Lynch, Amy Adams, Ken White, Noah Watts, Kim DeLong.
Sports drama about American soccer, where young Ryan Gosling played the role of Roy Chutney, the central character of the narrative. Roy lives in a small town in Montana, where there are no other activities except soccer and dancing. At the beginning of the movie he is expelled from the school sports team and learns about the suicide of his father, whom he has not seen for many years.
After a while, Roy is offered a spot on the team by a local loser, Coach Guide, who plays a version of soccer with a team of six players. Roy accepts, but gradually the coach's behavior becomes increasingly disturbing.
The movie was nominated for a Sundance Award in 2002.
Murder by Numbers
IMDB Rating – 6.1
Genre: Thriller, Crime, Detective
Production: USA / 2002
Budget: $50,000,000
Worldwide Box Office: $56,714,147
Director: Barbet Schroeder
Starring: Sandra Bullock, Ben Chaplin, Ryan Gosling, Michael Pitt, Agnes Bruckner, Chris Penn, R.D. Call, Tom Verica, Yanni Brenn, John Vickery.
Independent noir movie with Sandra Bullock and Ben Chaplin in the main roles, based on real events, "Leopold and Loeb case", only the events are moved from the 20s of the last century to the zero years of the present. Ryan Gosling played the role of one of the killers, an arrogant scion of a wealthy family Richard Heywood.
Together with his buddy, the "smart guy" Justin Pendleton, Richard commits the "perfect murder" to prove himself superior to those around him. The investigation is assigned to young female detective Cassie Mayweather (Bullock) nicknamed "Hyena" and her partner Sam Kennedy. Cassie quickly uncovers the killers, but they still need to be proven guilty.
Ryan Gosling vomited when he filmed the murder scenes. By the way, after the movie he dated Sandra Bullock for a year.
The Believer
IMDB Rating – 7.1
Genre: Drama
Production: USA / 2001
Budget: $1,500,000
Worldwide Box Office: $1,274,112
Director: Henry Bean
Starring: Ryan Gosling, Summer Phoenix, Teresa Russell, Billy Zane, Garrett Dillahunt, Chris Evers, Joel Marsh Garland, Ronald Guttman, Heather Goldenhersh, Peter Meadows
Ryan Gosling's first starring role, who showed his talent of reincarnation in all its glory. He plays a young neo-Nazi Danny Balint, a guy who studied in a Jewish school and even wanted to become a rabbi.
However, the turbulent teenage years changed Danny. He joined the neo-Nazi party and began to actively advocate for the overthrow of Jews from all political and managerial positions. His "associates" use the oratorical talent of the guy, who quickly becomes a well-known anti-Semite. But gradually Danny remembers his childhood and sometimes meets old Jewish friends, and his worldview begins to change.
The movie is based on the fate of neo-Nazi Dan Burros, who, after learning of his Jewish ancestry, committed suicide in 1965.