To take the viewer by the soul and throw him out into a deceptive and cruel world of shapeshifting monsters. This is the genius of the famous Hollywood director, master of epic films and luxurious visualization Sir Ridley Scott.
He skillfully creates entire universes, attentive to small details, easily manipulates the emotions of the viewer and is convinced that any movie should have a vivid conflict. We offer you a list of the best full-length directorial works of Ridley Scott, each of which can change your view of the world.
Napoleon
Genre: Biography, Military, Drama, History
Production: UK, USA / 2023
Director: Ridley Scott
Starring: Joaquin Phoenix, Vanessa Kirby, Ludivine Sanier, Ben Miles, Tahar Rahim, Ian McNeice, Catherine Walker, Youssef Kerkour, Paul Rhys, Matthew Neham.
In November 2023, another historical epic movie by Ridley Scott will be released, right in time for his 86th birthday. This time the cult director took on the great commander, who briefly ruled the French in the early 19th century and managed to shock the world.
The project "Napoleon" is a personal idea of Ridley Scott. The script was written by David Scarpe ("All the Money in the World"), and the role of the emperor in the movie played Joaquin Phoenix. The plot centers on Napoleon Bonaparte's rise to power and his relationship with Josephine.
There are exactly 6 large-scale battle scenes in the movie.
The Last Duel
IMDB Rating – 7.4
Genre: History, Drama
Production: UK, USA / 2021
Budget: $100,000,000
Worldwide Box Office: $30,552,111
Director: Ridley Scott
Starring: Matt Damon, Adam Driver, Jodie Comer, Harriet Walter, Ben Affleck, Alex Lawther, Marton Czokasz, William Huston, Oliver Cotton, Aurélien Lornier
This picture is dedicated to the last legally legal duel in the history of France, which took place in the XIV century. The movie is based on the book by E. Jagger, the plot of which, in turn, is based on real events.
Three screenwriters, Matt Damon, Nicole Holofcener and Ben Affleck, each wrote their own version of the incident so that the characters in the movie would tell the story from different perspectives. The influential Jacques Le Gry is accused by nobleman Jean de Carrouge of raping his wife and challenged by him to a duel. Each of the participants in this incident has his own truth, but everything will be decided by God's judgment….
The picture failed at the box office, but was very highly praised by critics, and we published it in a selection of the best historical films. Scott himself blamed the failure on the lack of thoughtfulness of modern viewers.
House of Gucci
IMDB Rating – 6.6
Genre: Biography, Drama, Crime, Thriller
Production: USA, Canada/ 2021
Budget: $75,000,000
Worldwide Box Office: $153,269,161
Director: Ridley Scott
Starring: Lady Gaga, Adam Driver, Jared Leto, Jeremy Irons, Jack Huston, Salma Hayek, Al Pacino, Alexia Murray, Vincent Riotta, Gaetano Bruno.
The epic and real story of Patricia Reggiani's greed and madness in one of Ridley Scott's most scandalous movies with a great cast. The events unfold in the late 70's.
A simple Italian girl Patrizia charms Maurizio, an indecisive heir to the multi-million dollar Gucci company. His father sees the girl as a greedy careerist, but his son disagrees. Despite being cut off from the family finances, Maurizio marries his beloved, not realizing how right his father was.
The movie is based on the book "The House of Gucci" by Sarah Forden, which describes the real events.
All the Money in the World
IMDB Rating – 6.8
Genre: Biography, Thriller, Crime, Detective, Drama
Production: USA, Italy, UK, China / 2017
Budget: $50,000,000
Worldwide Box Office: $56,996,304
Director: Ridley Scott
Starring: Michelle Williams, Christopher Plummer, Mark Wahlberg, Romain Duris, Timothy Hutton, Charlie Plummer, Charlie Shotwell, Andrew Bakan, Marco Leonardi, Giuseppe Bonifati
This Ridley Scott creation is very ambivalent. On the one hand it is a psychological thriller about kidnapping, on the other hand it is an essay about arrogant ambition. And it's all based on real events.
The story begins with the kidnapping of young John Paul Getty the Third from the streets of Rome by the Italian Mafia in 1973. The plan of criminals is simple: to ask for a large ransom for the grandson of the richest man on the planet.
But the bandits did not take into account the fantastic obsession of the elder Getty with the accumulation of money and his wealth, even a part of which he categorically does not want to part with.
The role of billionaire Jean Paul Getty was first played by Kevin Spacey. But after allegations of sexual misconduct, he had to be removed from the role and replaced by Christopher Plummer, who for this work became the oldest actor to receive an Oscar nomination at the time.
The Martian
IMDB Rating – 8.0
Genre: Fantastic, Adventure
Production: USA, UK, Hungary, Jordan / 2015
Budget: $108,000,000
Worldwide Box Office: $630,161,890
Director: Ridley Scott
Starring: Matt Damon, Jessica Chastain, Chiwetel Ejiofor, Kristen Wiig, Jeff Daniels, Michael Peña, Sean Bean, Kate Mara, Sebastian Stan, Axel Henney
Survival movies are a wonderful source of vivid emotions. Ridley Scott achieved the maximum effect here, telling about the struggle for life where life is impossible in principle. Besides, this is a great science fiction (not without bloopers, of course), which is on a par with "Interstellar" or "Gravity".
Mark Watney, one of the astronauts of the interplanetary expedition, is left on Mars during the hasty evacuation of the others – he was considered dead. He can only hope to be rescued, but to do so he must survive and establish communication with Earth. Both of these things seem completely impossible at the beginning of the epic.
This Mars movie became Ridley Scott's most successful creation, grossing over $600 million dollars at the worldwide box office. It was nominated for all major movie awards in several categories at once.
Exodus: Gods and Kings
IMDB Rating – 6.0
Genre: Fantasy, Action, Drama, Adventure
Production: UK, Spain, USA / 2014
Budget: $140,000,000
Worldwide Box Office: $268,175,631
Director: Ridley Scott
Starring: Christian Bale, Joel Edgerton, John Turturro, Aaron Paul, Ben Mendelsohn, Maria Valverde, Sigourney Weaver, Ben Kingsley, Isaac Andrews, Hiam Abbass
An incredibly epic peplum based on biblical events that hardly anyone could turn into a grandly entertaining movie except Ridley Scott.
It's a spectacular tale of Moses, who discovers the secret of his birth and is driven out of Egypt by his former friend Ramses. God, fittingly, inflicts the ten plagues of Egypt on the land of the wicked Pharaoh, which ends with the freeing of the Hebrew slaves.
Moses leads them away in search of the Promised Land, the Red Sea parting before him, and the armies of Ramses, which he had sent in anger to destroy the fugitives, perishing in the abyss of the sea.
Despite the movie's huge success, it was banned in the UAE and Egypt, as explained "due to historical inaccuracies." Although Ridley Scott never claimed to be making a historical documentary.
The Counselor
IMDB Rating – 5.4
Genre: Thriller, Drama, Crime
Production: UK, USA / 2013
Budget: $25,000,000
Worldwide Box Office: $71,009,334
Director: Ridley Scott
Starring: Michael Fassbender, Penelope Cruz, Cameron Diaz, Javier Bardem, Brad Pitt, Bruno Ganz, Rosie Perez, Sam Spruell, Toby Kebbell, Emma Rigby
A movie about drug smuggling in the unusual for Ridley Scott crime thriller genre.
A successful lawyer, who is called Counselor in the movie, gets engaged to his girlfriend Laura, and then decides to get involved in the drug business to earn more money for his future family.
At the suggestion of his acquaintance Rainer, he makes a deal to transport a large shipment of cocaine from Mexico to America, but the drugs are stolen, and now the protagonist will have to save his life.
Ridley Scott dedicated this movie to his younger brother Tony, also a director, who committed suicide in August 2012. By the way, Tony Scott directed the 1986 cult movie about the pilot "Top Gun".
«Prometheus» (2012), «Alien: Covenant» (2017)
IMDB Rating – 7.0
Genre: Fantastic, Horror
Production: USA, UK / 2012
Budget: $130,000,000
Worldwide Box Office: $403,354,469
Director: Ridley Scott
Starring: Noomi Rapace, Michael Fassbender, Charlize Theron, Idris Elba, Guy Pearce, Logan Marshall-Green, Sean Harris, Rafe Spall, Iman Elliott, Benedict Wong.
In 2012, Ridley Scott released "Prometheus," the first film of the prequel trilogy to his acclaimed space horror "Alien." The third installment is still in production and will bring the viewer back to the events of the original "Alien." The great thing about this series is that the movies stand alone and are perfectly entertaining as standalone sci-fi stories.
In "Prometheus," the plot is as follows: in the late twenty-first century, archaeologists have discovered cave paintings that depict a star map. The Weyland-Yutani Corporation organizes an expedition to one of the celestial bodies marked on the map, expecting to find an ancient civilization of the Creators responsible for the emergence of life in the universe. In "The Covenant," a ship carrying colonists immersed in cryogenic sleep is blown off course and lands on an unknown planet.
The working title of the upcoming third film is "Alien: Covenant 2" and the plot will center on androids and artificial intelligence.
Robin Hood
IMDB Rating – 6.6
Genre: Action, Drama, Adventure
Production: USA, UK / 2010
Budget: $200,000,000
Worldwide Box Office: $321,669,741
Director: Ridley Scott
Starring: Russell Crowe, Cate Blanchett, Max von Sydow, William Hurt, Mark Strong, Oscar Isaac, Kevin Durand, Eileen Atkins, Mark Eddy, Matthew McFadyen.
How could Ridley Scott, who claims that "the older the era, the more interesting it is," pass over a classic of English ancient ballads? The movie, starring Russell Crowe as Robin Hood, is dedicated to the memory of Bret Leroy Johnson, the great bluesman who died in 2010.
After many campaigns and battles following the death of his leader, King Richard the Lionheart, Robin Longstride decides to return home to England and finally live in peace. But first he delivers the sword of his dead friend, the knight Robert Loxley, to his father, and at the old man's request he stays at Loxley Castle, pretending to be Robert himself, and at the same time begins to fight against the enemies of England who oppress the common people.
In 2010, Sir Ridley Scott received the extremely prestigious Britannia Award, an award held by a few for significant contributions to world cinema.
Body of Lies
IMDB Rating – 7.0
Genre: Action, Thriller, Drama
Production: USA, UK / 2008
Budget: $70,000,000
Worldwide Box Office: $115,900,897
Director: Ridley Scott
Starring: Leonardo DiCaprio, Russell Crowe, Mark Strong, Golshifteh Farahani, Oscar Isaac, Ali Suliman, Alon Abutbul, Vince Colosimo, Simon McBurney, Mehdi Nebbu.
The first Leonardo DiCaprio movie directed by Ridley Scott. Roger Ferris (DiCaprio) is a US agent in the Arab world. He must make connections, find informants and try to make himself his own in a region where he is considered an enemy by everyone.
Russell Crowe plays Ed Hoffman, Ferris' boss, who in between family matters contacts his agent and gives him assignments, up to and including assassination, knowing little about foreign policy like all officials, thus making Ferris' life constantly difficult.
In this gripping spy thriller, Ridley Scott caricatures a U.S. administration that tries to shape the world as it pleases, regardless of the desires of that very world.
The movie is set in many countries, but filming took place only in the United States and Morocco. So a lot of time was spent on hiding American details in the frame.
American Gangster
IMDB Rating – 7.8
Genre: Drama, Crime, Biography
Production: USA, UK / 2007
Budget: $100,000,000
Worldwide box office receipts: $266,465,037
Director: Ridley Scott
Starring: Denzel Washington, Russell Crowe, Chiwetel Ejiofor, Limarie Nadal, Josh Brolin, Armand Assante, Roger Guenveur Smith, Ruby Dee, John Ortiz, Ted Levine.
A chic neo-noir movie about drug smuggling, based on the biography of real criminal Frank Lucas and his stalker and later friend policeman Richie Roberts.
The action takes place in the 60s and 70s in Harlem. After the death of mob boss Bumpy Johnson, Frank decides to pick up the reins of his "business" and begins to transport drugs, hiding behind the chaos of the Vietnam War. Following in the footsteps of the fast-rising Frank is the relentless Richie, who has set himself the goal of stopping this drug traffic.
Always attentive to the smallest detail, Ridley Scott hired local villagers, many of whom had participated in Frank Lucas' schemes, as extras while filming in Thailand's Chiang Mai province.
A Good Year
IMDB Rating – 6.9
Genre: Drama, Melodrama, Comedy
Production: USA, UK / 2006
Budget: $35,000,000
Worldwide Box Office: $42,064,105
Director: Ridley Scott
Starring: Russell Crowe, Marion Cotillard, Abbie Cornish, Freddie Highmore, Albert Finney, Tom Hollander, Rafe Spall, Archie Panjabi, Richard Coyle, Ben Reighton.
"A Good Year" is a one-of-a-kind Ridley Scott movie, a classic romantic comedy in traditionally beautiful visuals.
Max Skinner is a successful London stockbroker for whom the only meaning in life is money at any cost. He travels to France to receive his inheritance after the death of his uncle, the owner of a picturesque winery.
Max plans to sell his unnecessary business and return to his normal life, but it was not to be. He will have to experience many amazing events that will change his worldview and allow him to find true love and vocation.
Curiously, Peter Mayle's book of the same name came out of Ridley Scott's script outline and was supposed to be the basis for the movie. But the writer deviated greatly from the director's idea, and he preferred to make a movie based on his own story, hiring screenwriter Mark Klein.
Kingdom of Heaven
IMDB Rating – 7.2
Genre: Action, Drama, Adventure, Military, History
Production: USA, Spain / 2005
Budget: $130,000,000
Worldwide Box Office: $211,652,051
Director: Ridley Scott
Starring: Orlando Bloom, Eva Green, Marton Csokasz, David Thewlis, Ghassan Massoud, Liam Neeson, Jeremy Irons, Edward Norton, Brendan Gleeson, Alexander Siddig.
One of the best historical epics in world cinema, describing the war for Jerusalem in the 12th century. In 1184, Balian, a humble blacksmith, joins his father, Baron Godfrey of Ibelin, on a campaign to Jerusalem. On the journey, the old baron dies, passing his title and responsibilities to his son.
Once there, Balian strikes up a friendship with King Baldwin IV and an affair with the king's sister. Meanwhile, a 200,000-strong army of the Sultan of Egypt and Muslim leader Saladin marches toward the holy city, eager to reclaim Jerusalem after its 100-year occupation by Christians. The king makes peace with Saladin but dies, and his successor begins a brutal persecution of Muslims.
After the premiere of the film, Ridley Scott received many letters of appreciation from Muslim organizations.
Matchstick Men
IMDB Rating – 7.3
Genre: Thriller, Drama, Comedy, Crime
Production: USA, UK / 2003
Budget: $62,000,000
Worldwide Box Office: $65,565,672
Director: Ridley Scott
Starring: Nicolas Cage, Sam Rockwell, Alison Lohman, Bruce Altman, Bruce McGill, Jenny O'Hara, Steve Eastin, Beth Grant, Sheila Kelly, Fran Krantz.
Ridley Scott's hilarious family-crime movie about con artists, based on Eric Garcia's best-selling novel "Matchstick Men". Roy Waller (Nicolas Cage) is a cleanliness-crazed, slick con man from Los Angeles who, along with his partner Frank, easily makes good money off gullible ignoramuses.
Rolling into another depression, Roy on the advice of his eccentric psychiatrist tries to improve relations with his ex-wife and unexpectedly finds out that he has a 14-year-old daughter Angela, who now firmly intends to participate in the "business" daddy and apparently turn his life upside down.
Just in 2003, Ridley Scott received the title from Elizabeth II, which added the prefix "sir" to his name.
Hannibal
IMDB Rating – 6.8
Genre: Thriller, Drama, Crime, Detective
Production: USA, UK / 2001
Budget: $87,000,000
Worldwide Box Office: $351,692,268
Director: Ridley Scott
Starring: Anthony Hopkins, Julianne Moore, Gary Oldman, Ray Liotta, Giancarlo Giannini, Frankie Faison, Francesca Neri, Zeljko Ivanek, Hazelle Goodman, David Andrews.
The final movie with Anthony Hopkins in the Hannibal Lecter series, which began with the cult "Silence of the Lambs". Ridley Scott created an incredibly disturbing, violent and addictive thriller, which has a lot of unexpected plot twists and a shocking ending.
After Detective Clarissa Starling is accused of murder and suspended when she shoots a suspect, she is approached by millionaire Mason Virger, who wants her to help him track down Lecter, who once mutilated Mason. The rich man is convinced that Hannibal won't escape his trap if Clarissa is the bait in it …
To the great regret of Ridley Scott and Anthony Hopkins, Jodie Foster refused to star in this movie, and she was replaced by Julianne Moore on Hopkins' recommendation.
Black Hawk Down
IMDB Rating – 7.7
Genre: Military, Action, History, Drama
Production: USA, UK / 2001
Budget: $92,000,000
Worldwide Box Office: $172,989,651
Director: Ridley Scott
Starring: Josh Hartnett, Ewan McGregor, Eric Bana, William Fichtner, Sam Shepard, Jason Isaacs, Tom Sizemore, Ron Eldard, Tom Hardy, Nikolaj Coster-Waldau.
This is a technically flawless adaptation of a real-life military raid in Somalia in 1993. The 75th Ranger unit with the support of airmen must capture the powerful commander Aidid in Mogadishu, who with his troops is interfering with the delivery of humanitarian aid.
The raid fails when the enemy shoots down a U.S. Black Hawk helicopter, leading to a protracted firefight with Mogadishu militia and heavy casualties on both sides.
In the process of shooting this movie, Ridley Scott closely cooperated with the U.S. military. By the way, the names on the helmets of the soldiers were invented by the director himself, so that the audience could distinguish the characters wearing the same uniforms.
Gladiator
IMDB Rating – 8.5
Genre: History, Action, Drama, Adventure
Production: USA, UK, Malta, Morocco / 2000
Budget: $103,000,000
Worldwide Box Office: $460,583,960
Director: Ridley Scott
Starring: Russell Crowe, Joaquin Phoenix, Connie Nielsen, Oliver Reed, Richard Harris, Derek Jacobi, Djimon Hounsou, David Scofield, John Shrapnel, Tomas Arana.
Ridley Scott's best film, an epic spectacle in every frame, which brought the director 5 Oscars and worldwide fame. According to Scott himself, when he announced that he was going to shoot about ancient Rome with Russell Crowe, everyone laughed heartily, not believing that such a project could succeed.
Events unfold in 180 AD. Roman commander Maximus won many victories in the war against the Germanic barbarians, and the dying Emperor Marcus Aurelius appointed him his successor. However, Marcus' son, the cruel Commodus, by deceit and treachery succeeds his father, orders the murder of Maximus and his family, and takes the throne. Only by a miracle does the commander survive, but from now on he is a powerless gladiator…
From the very beginning, Ridley Scott insisted on the absence of clichés about ancient Rome in his film and gave the actors a great deal of freedom in improvisation. In particular, the scene where Maximus describes his house is a story about actor Russell Crowe's own home.
G.I. Jane
IMDB Rating – 6.0
Genre: Action, Drama, Military
Production: USA, UK / 1997
Budget: $50,000,000
US box office receipts: $48,169,156
Director: Ridley Scott
Starring: Demi Moore, Viggo Mortensen, Anne Bancroft, Jason Bech, Daniel von Bargen, John Michael Higgins, Kevin Gage, David Warshofsky, David Vadim, Morris Chestnut.
A powerful and inspiring feminist military drama starring Demi Moore in an unusual role. Lillian de Haven, a senator from Texas reproaches the U.S. military for not allowing women to serve in the Navy. As a result, the two sides agree on an experiment that will launch a program to fully open the Navy to women if successful.
The chosen candidate is Jordan O'Neal, an Olympic competitor, a young woman with a very determined spirit. After enduring the hardships of the first weeks of service, humiliation and exhausting classes, she earns the respect of cadets and commanders. Then de Haven decides to frame Jordan for her political ambitions.
The movie was a major box office failure, then a home video hit, and at the same time the first Ridley Scott film to win a Golden Raspberry Award (for Demi Moore).
White Squall
IMDB Rating – 6.6
Genre: Drama, Adventure
Production: USA, UK / 1995
Budget: $38,000,000
US box office receipts: $10,292,300
Director: Ridley Scott
Starring: Jeff Bridges, Caroline Goodall, John Savage, Scott Wolfe, Jeremy Sisto, Ryan Phillippe, David Lasher, Eric Michael Cole, Jason Mersden, David Selby.
Once again, Ridley Scott takes a little-known real-life situation and turns it into an epic movie about maritime adventure, growing up and survival.
In 1961, a group of high school students sign up for a training cruise on a yacht halfway around the world under the guidance of strict captain Christopher Sheldon. His harsh methods at first frighten the teenagers, but gradually they gain respect for the captain and unite into a cohesive team. And then tragedy strikes – a terrible storm in which not everyone will survive.
In the actual incident, 6 people died, not 4 as in the movie. However, they are all listed in the credits.
1492: Conquest of Paradise
IMDB Rating – 6.4
Genre: Drama, Adventure, Biography, History
Production: Great Britain, France, Spain / 1992
Budget: $47,000,000
US box office: $7,191,399
Director: Ridley Scott
Starring: Gerard Depardieu, Armand Assante, Sigourney Weaver, Lauren Dean, Angela Molina, Fernando Rey, Michael Wincott, Cheeky Cario, Kevin Dunn, Frank Langella.
Another stunning historical epic from Ridley Scott, a movie starring Sigourney Weaver, Gerard Depardieu and Armand Assante. It's the story of Columbus' voyages and their impact on the Old World and Native American peoples.
So, in the 15th century, Isabella I blesses Christopher Columbus on his crazy expedition in search of a sea route to Asia via the West. He vows to bring the queen lots of gold, which will surely fix Isabella's affairs, drowning in debt. Christopher lies to the crew about the 7-week voyage and embarks on a voyage that will change the world.
Copies of Columbus' ships for the movie were lined up in Spain, just in time for the 500th anniversary of the discovery of America. Today they are on display in Palos de la Frontera for tourists.
Thelma & Louise
IMDB Rating – 7.5
Genre: Drama, comedy, crime
Production: USA, UK, France / 1991
Budget: $16,500,000
Worldwide Box Office: $45,454,078
Director: Ridley Scott
Starring: Susan Sarandon, Geena Davis, Harvey Keitel, Michael Madsen, Christopher McDonald, Stephen Tobolowsky, Brad Pitt, Timothy Carhart, Lucinda Jenney, Jason Bech.
Another amazing experiment by Ridley Scott, Oscar-winning colorful crime road movie with actresses Susan Sarandon and Geena Davis traveling to the music of Hans Zimmer.
Girlfriends Thelma (Davis) and Louise (Sarandon) are about to spend the next weekend in the mountains, away from the hustle and bustle of everyday life. Before the trip, Louise is molested by a rapist and she kills him. And Thelma once again suffers from the rudeness of her husband. And instead of resting, the women decide to run away from their problems to Mexico forever, even if they have to lie and rob to do it.
This movie made the U.S. National Register and is listed as one of the hundred most heartbreaking films of all time.
Black Rain
IMDB Rating – 6.6
Genre: Action, Thriller, Drama, Crime
Production: USA, Japan / 1989
Budget: $14,000,000
Worldwide Box Office: $134,212,055
Director: Ridley Scott
Starring: Michael Douglas, Andy Garcia, Ken Takakura, Kate Capshaw, Yusaku Matsuda, Shigeru Koyama, John Spencer, Guts Ishimatsu, Yuya Uchida, Tomisaburo Wakayama.
Set in America and Japan, the traditionally beautiful and fast-paced action thriller "Black Rain" is the story of the pursuit of a Yakuza gunman by two American policemen.
After witnessing a Yakuza attack in New York City, cops Nick Conklin and Charlie Vincent apprehend the perpetrator and transport him to Japan for trial. Detained Sato escapes with the help of accomplices, and Nick and Charlie team up with a Japanese detective to try to catch Sato before he disappears without a trace into the underworld.
Ridley Scott vowed never to shoot in Japan again because of the exorbitant cost of filming and numerous bureaucratic hurdles. By the way, this movie is the first (but by no means the last!) collaboration between Ridley Scott and Hans Zimmer, one of the best composers of our time.
Someone to Watch Over Me
IMDB Rating – 6.1
Genre: Thriller, Drama, Melodrama, Crime
Production: USA / 1987
Budget: $17,000,000
US box office receipts: $10,278,549
Director: Ridley Scott
Starring: Tom Berenger, Mimi Rogers, Lorraine Bracco, Jerry Orbak, John Rubinstein, Andreas Katsoulas, Tony DiBenedetto, James E. Moriarty, Mark Moses, Daniel Hugh Kelly.
Visual splendor, rain, jazz, danger and romance. This crime thriller was not the most successful of Ridley Scott's career, but it is one of the most beautiful and mesmerizing neo-noirs of the century.
Socialite Claire Gregory witnesses the murder of her old friend Vinnie by his former partner Joey Venza. The girl becomes an unwanted witness for Venza and barely escapes death. The police officer assigned to protect Claire falls madly in love with her, but cannot dare to leave his family, and Venza is still at large.
For this movie, Ridley Scott spent months choosing actors and locations, back in 1982, interested in the script and decided to make a movie about modernity. Critics have described this film as "Scott's warmest work.
Legend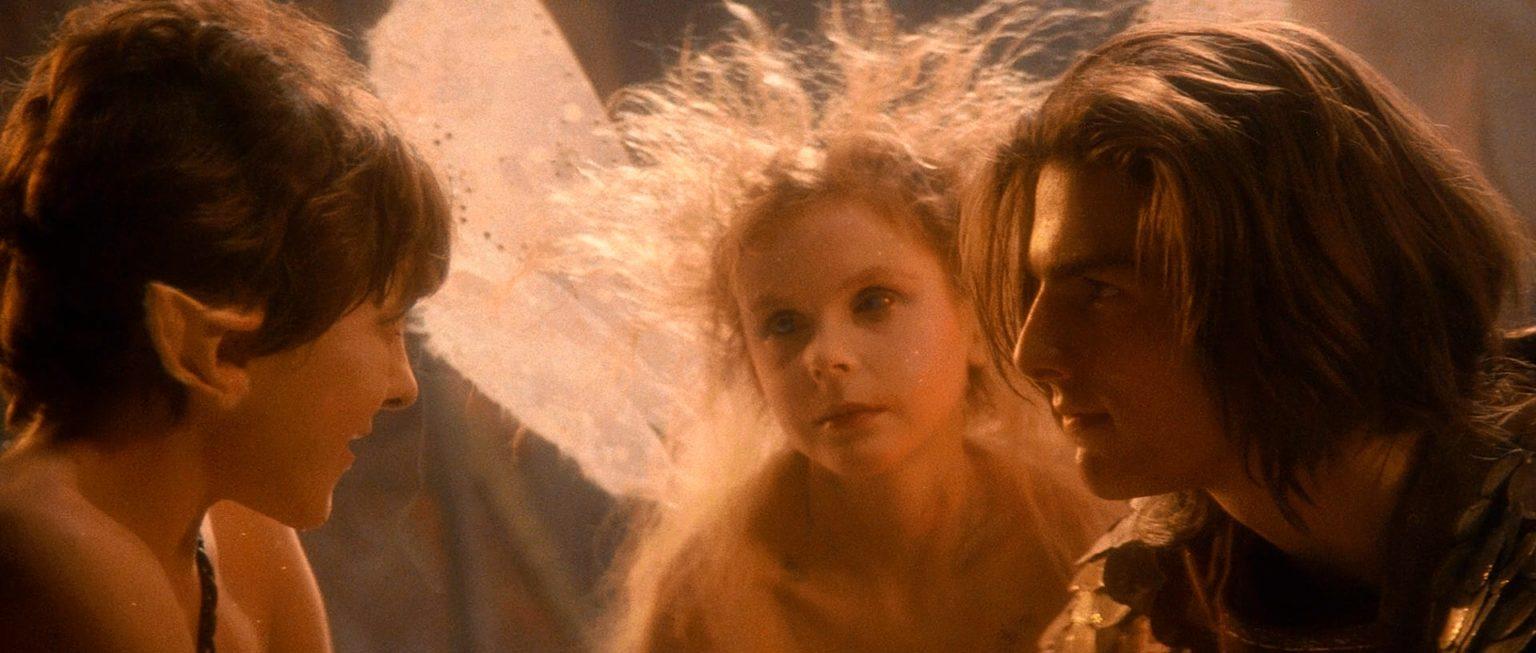 IMDB Rating – 6.3
Genre: Fantasy, Melodrama, Adventure
Production: USA, UK / 1985
Budget: $25,000,000
Worldwide box office receipts: $15,502,112
Director: Ridley Scott
Starring: Tom Cruise, Mia Sara, Tim Curry, David Bennent, Alice Platten, Billy Barty, Cork Hubbert, Peter O'Farrell, Kieran Shah, Annabelle Lanyon
Ridley Scott's iconic fantasy feature, the movie starring Tom Cruise and Mia Sara. Inspired by the magical Disney cartoons, Scott had the idea to make a beautiful fairy tale from an original script. He found little-known writer and screenwriter William Hjortsberg and persuaded him to create a script.
The plot centers on a forest wanderer named Jack, who one day shows a human, the enchanting Princess Lily, where the last unicorns are hiding. These marvelous creatures are hunted by the Lord of Darkness, who knows that with the disappearance of the last unicorn, a deadly cold will descend on Earth forever.
In some scenes shot from afar, the princess is played by Ridley Scott's daughter Jordan to make the sets seem bigger than they really are. By the way, the sounds of unicorns playing are processed whale songs.
Blade Runner
IMDB Rating – 8.1
Genre: Fantastic, Drama, Detective, Action
Production: USA / 1982
Budget: $28,000,000
Worldwide Box Office: $41,722,424
Director: Ridley Scott
Starring: Harrison Ford, Sean Young, Rutger Hauer, Edward James Olmos, M. Emmet Walsh, Daryl Hannah, William Sanderson, Bryon James, Joe Turkel, Joanna Cassidy.
Powerful, poignant science and social fiction based on the story "Do Androids Dream of Electro-Ovans?" by the most screened sci-fi writer Philip K. Dick. Dick. This movie has several versions. The theatrical one with a happy ending failed miserably at the box office. The director's version is recognized as the best saifai of all time. Ridley Scott himself calls it his most personal and accomplished movie.
The plot centers on Blade Runner Rick Deckard, a hunter of androids, replicants created by humanity as slaves. Self-aware, these creatures often rebel and run away, and sometimes do not even realize their nature, believing themselves to be oppressed by humans. They are to be destroyed at the hands of the Blade Runners.
In 2017, a sequel, Blade Runner 2049, was released under the production of Ridley Scott. In addition, the director's son, Luke Scott, directed several short films based on the original film, expanding the franchise.
Alien
IMDB Rating – 8.5
Genre: Horror, sci-fi, thriller
Production: UK, USA / 1979
Budget: $11,000,000
Worldwide Box Office: $99,932,689
Director: Ridley Scott
Starring: Sigourney Weaver, Tom Skerritt, Ian Holm, John Hurt, Harry Dean Stanton, Veronica Cartwright, Yaphet Kotto, Bolaji Badejo, Helen Horton, Eddie Powell.
The difficult birth of the script of "Alien" and its wandering through the studios, perhaps, can be devoted to a separate movie. Only Ridley Scott agreed to realize the project "Alien", strange, uncomfortable and unusual. Screenwriter Dan O'Bannon proposed to attract to the creation of the film artist Hans Rudy Giger, who created a mesmerizing image of an alien monster.
The spaceship Nostromo goes off course due to a distress signal heard somewhere in space. The crew awakens from anabiosis and realizes that it is a long way from home, where they planned to be after their sleep. They have to explore an alien construct where they encounter a monstrous species of living creatures.
Further films of the Alien franchise were directed by other directors, and in 2012, the first film of the prequel trilogy, Prometheus from Ridley Scott, was released. And in 2024, the next movie of the "Alien" franchise from Federico Alvarez will be released under the working title "Alien. Romulus."
The Duellists
IMDB Rating – 7.4
Genre: Military, Drama, History
Production: Great Britain / 1977
Budget: $900,000
Director: Ridley Scott
Starring: Keith Carradine, Harvey Keitel, Albert Finney, Edward Fox, Christine Reines, Robert Stevens, Tom Conti, John McInerney, Diane Queeke, Alan Armstrong.
Ridley Scott's very first feature-length work on a subject of interest to him, which he would return to in 2021 with The Last Duel and screen the same era in his fresh 2023 work Napoleon. The script is based on the short story "The Duel" from the Anglo-Polish writer of the Neo-Romantic period, Joseph Conrad.
Once quarreling, two officers in Napoleon's army maintain their bitter feud between the Napoleonic Wars, historical upheavals, and meteoric careers. Now and then they converge in a duel, but neither can finally settle the dispute.
Scott shot his movie in Périgord, a historic district of France. The film won the Cannes Film Festival's prize for his directorial debut and two BAFTA nominations.