Ancient Siam, the mysterious, exotic kingdom of Thailand, the Asian country of impossible freedoms and stunning beauty. It is a real lure for tourists, marveling with magnificent beaches, majestic and unusual temples, ancient history and friendly people, thanks to which Thailand is nicknamed "The Land of Smiles".
But this country also has an eventful history, its flip side, and unique beliefs, culture and martial arts. We have tried to collect for you the best movies about Thailand, which show all the versatility of this amazing kingdom.
Anna and the King
IMDB Rating – 6.7
Genre: Drama, Melodrama, History
Production: USA / 1999
Budget: $92,000,000
Worldwide Box Office: $113,996,937
Director: Andy Tennant
Starring: Jodie Foster, Chow Yun-Fat, Bai Lin, Tom Felton, Syed Alvi, Randall Duck Kim, Lim Kai-Su, Melissa Campbell, Keith Chin, Mano Maniam.
Historical drama starring Jodie Foster, a movie that diligently reveals the beauty and culture of Thailand, based on the biography of the famous Englishwoman Anna Leonowens. Traveler, explorer and writer Anna in 1862 accepted the offer of King Mongkut of Siam, becoming a teacher for his 39 wives and 82 children. This is where the events of the movie begin.
Dowager Anne comes to Siam with her son and teaches English to the king's children. The Englishwoman becomes attached to Mongkut's family, becomes very close to his children, defending the traditions and pride of the Siamese people before the snooty English colonizers, and even once saves the king's life.
The movie, by the way, is banned in Thailand itself because its portrayal of the highly revered King Mongkut was disliked by Thais.
Lo imposible
IMDB Rating – 7.5
Genre: Drama
Production: Spain, Thailand, USA / 2012
Budget: $45,000,000
Worldwide Box Office: $198,087,212
Director: Juan Antonio Bayona
Starring: Naomi Watts, Ewan McGregor, Tom Holland, Samuel Joslin, Oakley Pendergast, Martha Etura, Schenke Moehring, Geraldine Chaplin, Ploy Hindachote, Jomjaoi Sae-Lim.
The action of the Spanish drama-catastrophe movie "The Impossible" takes place in 2004, during a real earthquake in the Indian Ocean. The devastating tsunami, realistically portrayed in this movie, killed 5,000 people in Thailand alone.
Ewan McGregor and Naomi Watts play Henry and Maria Bennett, a married couple on vacation in Thailand with their three children. A cataclysmic disaster takes them by surprise, as do the locals and other vacationers. A monstrous wave roars down, tearing apart the family, who, like all other survivors, face long, horror-filled days of despair and hope.
The plot of the movie is based on a real case from the life of a Spanish female doctor, María Belén Álvarez.
Top Secret: Wai roon pun lan
IMDB Rating – 7.6
Genre: Drama, Biography
Production: Thailand / 2011
Worldwide Box Office: $1,385,882
Director: Songyos Sugmakanan
Starring: Pachara Chirathiwat, Valanlak Kumsuwan, Somboonsak Niyomsiri
Everyone has heard of the great achievements of athletes, the rich and scientists, but few are aware of the inspiring success story of an Asian brilliant young man named Ittipat. A very ordinary schoolboy, in 2002 he is trying to find a way to make good money.
After a bit of spinning in the field of selling gaming currencies, he realizes that it is a dead end with restrictions, in addition, excessive passion for games affects his academic performance. And then it hits him, and he comes up with a strange recipe for seaweed chips, which are now popular all over the world. Have you tried Tao Ke Noi chips?
The movie became a box office hit in Thailand in its first weeks of release and soon received high ratings and collections in other countries.
The Beach
IMDB Rating – 6.6
Genre: Thriller, Drama, Melodrama, Adventure
Production: UK, USA / 2000
Budget: $50 000 000
Worldwide Box Office: $144,056,873
Director: Danny Boyle
Starring: Leonardo DiCaprio, Virginie Ledoyen, Tilda Swinton, Guillaume Canet, Robert Carlyle, Paterson Joseph, Zelda Tinska, Peter Youngblood Hills, Danielle Caltagirone, Daniel York
A young American Richard (Leonardo DiCaprio) gets acquainted in Bangkok with his wife Françoise and Etienne, and then together with them goes in search of a paradise island lost somewhere in the Gulf of Thailand. The map of the island was left to him by a strange type Duffy who committed suicide and claimed to have lived on that island.
The adventurous travelers reach the island, where they discover a cannabis plantation guarded by armed locals and a secret community run by the tough and unapproachable Sal (Tilda Swinton), who is used to bossing people around.
20th Century Fox did a lot of damage to the natural look of the beaches of Phi Phi Phi Le Island during filming, though the movie caused a huge surge in popularity for the locations. Ironically, the case was largely remedied by the 2004 tsunami, solving some of the environmental problems, but as of 2019 the beaches are closed to tourists.
Ruang rak noi nid mahasan
IMDB Rating – 7.5
Genre: Drama, melodrama
Production: Thailand, Japan, Netherlands / 2003
Worldwide box office receipts: $36,014
Director: Pen-Ek Ratanaryang
Starring: Tadanobu Asano, Sinitta Bunyasak, Laila Bunyasak, Yutaka Matsushige, Riki Takeuchi, Takashi Miike, Yoji Tanaka, Sakichi Sato, Titi Rumorn, Janko Nakazawa.
The loneliness of the big city, nightclub life and timid love in the hustle and bustle of an indifferent world – this is a beautiful crime drama co-produced by Japan, Thailand and the Netherlands.
At the center of the plot is a Japanese man Kenji, who works in Bangkok as a librarian. He is very neat, responsible and insanely lonely. The only relatively close person to Kenji is his selfish brother Yukio, who escaped to Thailand from the Yakuza. The only person relatively close to him is his selfish brother Yukio, who has escaped from the yakuza in Thailand, and who drags the unfortunate librarian into a series of dangerous adventures, after which Kenji meets Noi, a girl as lonely as he is.
The actresses who played Nid and Noah in this movie are real sisters.
Happy End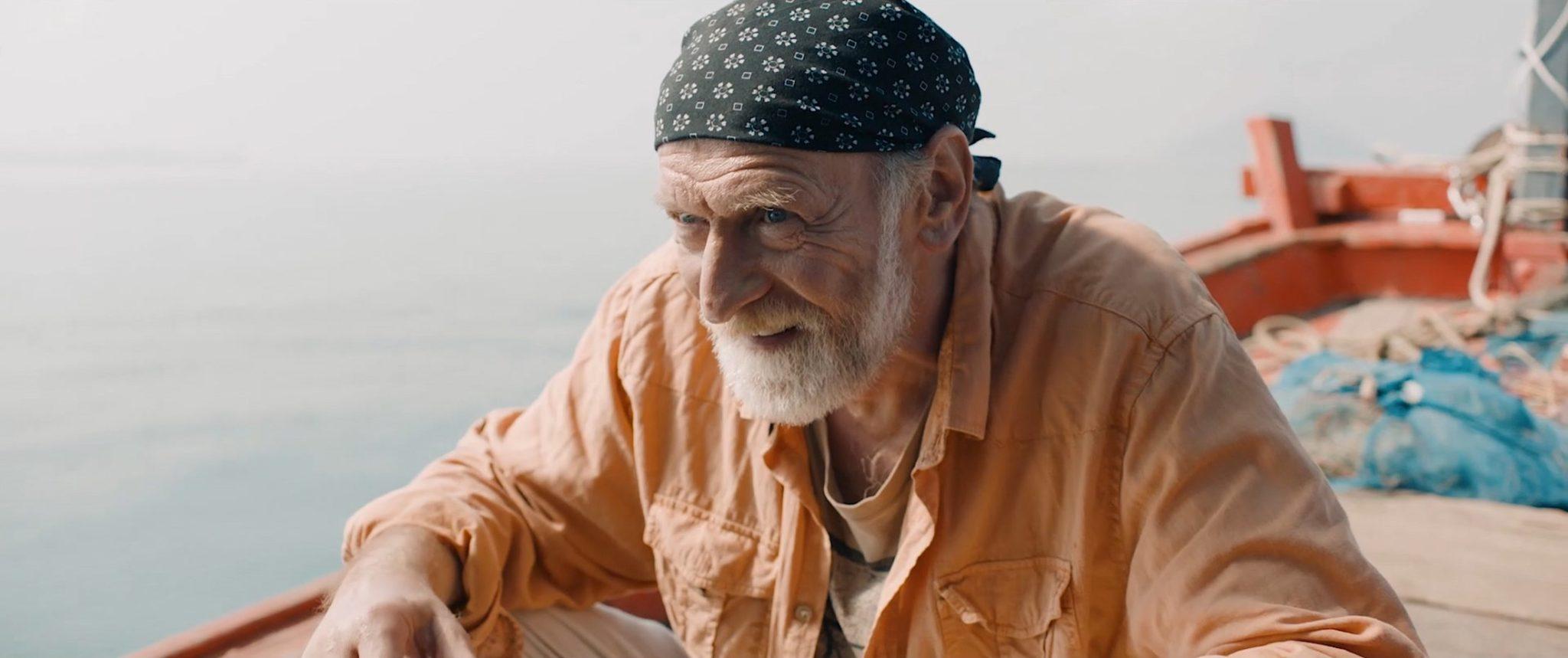 IMDB Rating – 6.4
Genre: Comedy
Production: Russia, Thailand / 2020
Budget: ₽ 54,000,000
Worldwide Box Office: $140,991
Director: Evgeny Shelyakin
Starring: Mikhail Gomiashvili, Evgenia Dmitrieva, Vladimir Mishukov, Charai Muenprayoon, Roza Khairullina, Evgeny Sangadzhiev, Alina Astrovskaya, Polina Pushkaruk, Anastasia Somova, Patrida Piekeu
Uncomplicated plot, light humor, almost fantasy plot – and the output is a funny, heartwarming, relaxing Russian comedy about a Russian pensioner on vacation in Thailand.
Xenofont is a grumpy, not-young man who comes to find himself on a Thai beach with no money, no documents, and no memory of how he got here. While trying to get food, he manages to get into a serious altercation with local fishermen and ends up in police custody, where he is sentenced to community service at a small hotel of a Russian immigrant woman.
The movie was filmed in Dolgoprudny and in Thailand, where the nearest police station was closed for the duration of filming, giving it with all its contents for the work of the film crew.
Ong-bak
IMDB Rating – 7.1
Genre: Action, Thriller, Crime
Production: Thailand, France, Hong Kong / 2003
Budget: $1,100,000
Worldwide Box Office: $20,112,926
Director: Prachya Pinkayu
Starring: Tony Jha, Petchtai Wongkamlau, Pumwari Yodkamol, Suhao Pongvilai, Chattapong Pantanaunkul, Wannakit Sirioput, Chateewut Watcharakhun, Rungrawi Barijindakul, Pornpimol Chokanthong, Chumphorn Thepthitak.
Thai martial arts movie starring Tony Jaa, a beautiful action movie in which Thai boxing is intertwined with the wise spiritual practices of this country.
The story begins in a small village where old traditions are strong. One day, drug traffickers steal Ong Bak, the priceless head of a Buddha statue from here. The local elders send young and gifted fighter Ting, who has shown an extraordinary talent for martial arts since childhood, to search for the relic. He must face the colorful violence of the big city and immerse himself in the nightlife of Bangkok to fulfill his unusually dangerous mission.
If you are fascinated by this story, there is a movie "Ong Bak 2", the plot of which is not related to the presented movie, as well as the third part, which is a prequel to the first one.
The Hangover Part II
IMDB Rating – 6.5
Genre: Comedy
Production: USA / 2011
Budget: $80,000,000
Worldwide Box Office: $586,764,305
Director: Todd Phillips
Starring: Bradley Cooper, Ed Helms, Zach Galifianakis, Ken Jeong, Mason Lee, Justin Bartha, Paul Giamatti, Jamie Jeong, Nirut Sirichanya, Jeffrey Tambor
A very believable portrayal of touristy Bangkok in the intricate sequel to the iconic "Stag Party in Vegas". After a drunken party where the friends find out that Stu's wedding will take place in Thailand, Stu, Alan and Phil wake up with a headache in a suspicious hotel, in the company of a monkey and the irascible Chinese Leslie Chow.
Chau informs the buddies that he has taken them to Thailand on his boat and now they will have to explore the hot spots of Bangkok, find the rest of the buddies, learn a lot of curious things about their adventures of yesterday, and still organize the unbridled bachelor party that Stu almost squeezed in for his friends.
By the way, for Stu's tattoo, like Tyson's, with the movie company "Warner Bros." sued its author, artist Victor Whitmill.
The Railway Man
IMDB Rating – 7.1
Genre: Drama, Melodrama, Military, Biography
Production: Australia, UK / 2013
Budget: $18,000,000
Worldwide Box Office: $24,174,885
Director: Jonathan Teplitzky
Starring: Jeremy Irvine, Colin Firth, Nicole Kidman, Hiroyuki Sanada, Tanro Ishida, Stellan Skarsgard, Sam Reed, Tom Hobbs, Akos Armont, Ben Eldridge
A biographical war drama that depicts one of the most horrific, shameful and tragic periods of Thai history – the construction of the Death Road from Bangkok to Burma. It was built by prisoners, slave, bloody labor to pay for every meter of the cloth under the supervision of the Japanese fascists during the Second World War.
At the center of the story is a real-life British man, Eric Lomax, who was taken into Japanese captivity and then into a camp to build the road. Many years later, the miraculously surviving Lomax, with the help of a buddy, embarks on a journey to confront and punish a former Japanese officer, his chief tormentor.
The Thai government was on the side of Japan in WWII, but anti-Japanese sentiment grew rapidly among the population, and in 1944 Thailand found a new government and took an anti-fascist stance.
No Escape
IMDB Rating – 6.7
Genre: Action, Thriller
Production: USA / 2014
Budget: $16,200,000
Worldwide Box Office: $54,418,872
Director: John Eric Dowdle
Starring: Owen Wilson, Lake Bell, Pierce Brosnan, Sterling Jerins, Claire Geer, Chatchawan Kamonsakpitak, Sahayak Bunthanakit, Thanapol Chuksrida, Nophand Bunyai
American action film "No Escape", where Owen Wilson plays the role of American diplomat Jack Dwyer, tells about a military coup in an Asian country, in the center of which turns out to be Dwyer and his family.
On the day of his arrival, Jack witnesses the start of a violent armed conflict and the Americans find themselves the targets of a real manhunt. Jack and his loved ones are rescued by one Hammond (Pierce Brosnan), whom the hero met on the plane. He explains that the rebels have every reason to hate other countries' attempts to control their economy, and leads the Dwyer family to a river that can be used to reach Vietnam and leave the rebellious land.
The movie is remotely based on the events of a real-life military coup that took place in Thailand in May 2014, although the name of the state is not mentioned anywhere in the story.
See prang
IMDB rating – 6.6
Genre: Horror, thriller, drama
Production: Thailand / 2008
Director: Banjong Pisanthanakun, Pavin Purikitpani, Yongyut Thongkongtoon
Starring: Manirat Kham-wan, Vitawat Singlampong, Apinya Sakulyarensuk, Chon Wachananon, Nattapong Chartpong, Kanthapat Permpunpatcharasuk, Pongsathorn Yongwilak, Vivat Kongrasri, Laila Bunyasak, Nada Lesongan
This quirky Thai horror anthology consists of four small haunted house horror films set in Thailand, with the characters in all the stories being related. Asians are true masters, scaring the viewer skillfully, atmospherically, in detail and consistently.
All four novellas are chilling and disturbing nightmares that make you think about how real the world around you is. School bullying, strange cell phone calls, a forest hike that turned into a nightmare. And even a little movie about a flight attendant who is haunted by the vengeful ghost of a real princess.
At the After Dark Festival in Toronto, the film won third place in the Best Feature Film category.
On ne choisit pas sa famille
IMDB Rating – 5.6
Genre: Comedy
Production: France / 2011
Worldwide Box Office: $3,713,255
Director: Christian Clavier
Starring: Christian Clavier, Jean Reno, Muriel Robin, Hélène Noguerra, Michel Vuillermoz, Miley Florentin Dao, Hélène Pataro, Anne Gaylor, Caroline Anglade, Sophie-Charlotte Husson.
Gorgeous French comedy in a Thai setting starring Christian Clavier and Jean Reno. Cesar Bournoli is an Italian car salesman who is barely keeping his small business afloat and is puzzling over how to avoid bankruptcy.
Salvation comes from an unexpected direction: Kim, a friend of Cesar's sister, dreams of, simply longs to adopt Miley, a 5-year-old Thai girl, but she needs a husband to make the adoption procedure legally registered in Thailand. Cesar is to be the fake husband, and soon he and Kim are on their way to Bangkok, not realizing what amazing adventures await them in the beautiful Asian country.
This movie is the directorial debut of "box office king" comedian, actor and screenwriter Christian Clavier.
A Prayer Before Dawn
IMDB Rating – 6.8
Genre: Action, Drama, Crime, Biography, Sports
Production: UK, France, China, Cambodia, USA, Germany / 2017
Worldwide Box Office: $958,883
Director: Jean-Stephane Sauveur
Starring: Joe Cole, Pornchanok Mabklang, Vithaya Pansringarm, Panya Yimmumrhai, Nicholas Shake, Billy Moore, Sura Sirmalai, Somrak Kamsing
A brutal prison action-biopic based on a book by Billy Moore, an English boxer with a highly dysfunctional youth who moved to Thailand after drug rehab to start a new life.
He taught English, practiced Muay Thai boxing and worked as a stuntman, once even becoming Stallone's understudy. But with the advent of money and comfort, Billy slipped back into drugs and ended up in one of Bangkok's most brutal prisons, Klong Prem. Nearly breaking down from the nightmarish conditions there, Billy joins the prison boxing team, which gives him hope for survival.
After 3 years in prison, Billy was granted amnesty by the King of Thailand and dedicated his life to helping people with drug addiction.
On the hook!
IMDB Rating – 4.9
Genre: Comedy, melodrama
Production: Russia / 2010
Budget: $3,000,000
Worldwide Box Office: $1,997,922
Director: Natalia Uglitskikh
Starring: Ekaterina Vilkova, Konstantin Krukov, Marat Basharov, Igor Ugolnikov, Maxim Matveev, Valery Nikolaev, Alexei Makarov, Andrei Rudensky, Anna Ukolova, Svetlana Antonova.
This Russian film is a very feminine romcom about the adventures of a charming and resentful blonde in the paradises of Thailand. Margarita is a figure skating coach, a beautiful woman, confident in herself. But one day her lover leaves Rita with a broken heart, having decided to grab the chance to marry a rich bride – the sister of businessman Vlasov.
Offended Rita decides to take revenge on the unfaithful man by seducing Vlasov himself. True, we know little about the rich man – only that he loves diving and passionately indulges in his hobby in Thailand. Taking with her faithful friend, reporter Kostya, Rita confidently flies to the Thai island of Tao, where her revenge will take place! And at the same time a lot of fun things will happen.
The movie is based on writer Pavlovic's ironic book, "Safari for Blonde."
Bangkok Dangerous
IMDB Rating – 5.3
Genre: Action, Thriller, Drama, Crime
Production: USA, Czech Republic, Thailand / 2008
Budget: $45,000,000
Worldwide Box Office: $42,487,390
Director: Danny Pan, Oxide Pan
Starring: Nicolas Cage, Shahkrit Yamnam, Charlie Yen, Panward Khammani, Niratisai Kanjaruk, Dom Khetrakul, Tak Napaskorn, Steve Baldocci, Chris Hibink, James Whitted.
Thailand can change anyone, even the brutal hitman Joe (played by Nicolas Cage), who goes to Bangkok to eliminate 4 targets of his next assignment. He hires local cunning pickpocket Kong as his sidekick and then, against his own principles, takes him on as an apprentice.
Kong constantly asks Joe about his victims, causing the killer vaguely recognizable remorse. All this leads to the fact that Joe flatly refuses to kill the last victim, the people's favorite politician. And soon he has to pay for his rebellion by saving Kong, who has become a true friend to Joe.
This picture is a remake of the 1999 movie with the same title from the same directors.
Ladda Land
IMDB Rating – 6.2
Genre: Horror
Production: Thailand / 2011
Director: Sophon Sakdaphisit
Starring: Saharat Sangkapricha, Piyathida Voramusik, Sutatta Udomsilp, Athipich Chutivatkajornchai, Dintham Salitul, Sahayak Bunthanakit, Chayanisa Micheli, Thiruth Weerawet, Sasapin Siriwanji, Prarames Noyarm
A haunting tale of a haunted house in the town of Chiang Mai, Tee is a horror thriller that has become a box office hit in Thailand. Tee, 40, along with his wife Nan, teenage daughter and young son, moves from Bangkok to Laddaland, an upscale neighborhood in Chiang Mai, to reduce the family's expenses and live away from the big city.
The pleasant and quiet suburb turns out to be a dysfunctional place that provokes people to quarrel. Daughter Nan soon moves to her boarding school, refusing to live in the house, where strange things begin to happen, and the neighbors have a terrible conflict with violence that cannot be explained in any way.
The movie won 6 awards at the National Film Association of Thailand Awards.
Loong Boonmee raleuk chat
IMDB Rating – 6.7
Genre: Fantasy, Drama
Production: Thailand, Germany, France, UK, Netherlands, Spain / 2010
Worldwide box office receipts: $1,130,645
Director: Apichatpong Weerasethakul
Starring: Thanapat Saisaimar, Yenyira Pongpas, Sakda Kaewbuadi, Natthakarn Apkhaivonk, Geerasak Kalhong, Vallapa Monkolprasert, Kanokporn Tongaram, Samud Kagasang, Samit Suebsi, Matthieu Lee
A specific movie parable, very beautifully, unhurriedly and penetratingly revealing to the viewer the peculiarities of Thai mythology and religion. The plot is based on a real person Boonmee, whose stories about his past lives were recorded by the abbot of the Buddhist monastery Phra Sripariyatteveti, who published a book about him in 1983.
Boonmee is an elderly man who dies quietly in his home village from illness. He is visited by the ghosts of his dead wife and son, while he himself reflects that his ailment is a karmic punishment. Bunmi remembers his previous reincarnations, analyzes his mistakes, and witnesses and participates in various mythical incidents.
The film is the first Thai film ever to win the Golden Bough, the top award at the 2010 Cannes Film Festival.
Butterfly Man
IMDB Rating – 4.9
Genre: Melodrama
Production: UK, Thailand / 2002
Director: Caprice Kee
Starring: Stuart Lane, Napakpapha Nakprasitte, Francis Magee, Gavan O'Herlihy, Abigail Goode, Vasa Watcharayon, Kirsty Mitchell, Phuza Albert, Kittipat Boonwanno, Lung Chat.
A true, frank and extremely sad movie about the other side of paradise that is not visible to ordinary tourists. Although, of course, crime exists in any state, but in this movie the brutal Thai slave trade is run by the British mafia.
Adam is an English tourist, a "farang" as they call such people in Thailand. He breaks up with his girlfriend, moves from Bangkok to Samui Island and becomes a "butterfly", i.e. a sex tourist visiting all the salons with intimate services. Gradually he becomes a nuisance for the British mafia. Adam is helped to escape from the brewing trouble by a masseuse, Em, with whom he falls in love without memory.
This is the second movie of famous Thai actress Napakpapha Nakprasitta.
Nor chor
IMDB Rating – 5.5
Genre: Action, Drama
Production: Thailand / 2002
Director: Manop Janjarasskul
Starring: Chalad Na Songkhla, Sahatchai Chumrum, Pornchai Hongrattanaporn, Kongsak Kaenmipol, Samart Saengsa-Nghiam, Sutpong Kanitanon.
After crashing his car and accidentally causing the death of a businessman, Ray finds himself in a standard Bangkok prison for three years. Life behind bars becomes a real hell for the guy, but our hero is saved from despair by the warden, offering Ray to work for him.
In addition to drawing attention to the not too fair justice, director Manop Janjarasskul conducts a real tour of a Thai prison, showing the ways of drugs and weapons infiltration, the difficulties of the warden's work and the people caught in this nightmare on false charges.
The movie won the "Supannahong National Film Award" in 2003.
Elephant White
IMDB Rating – 5.0
Genre: Action, Thriller, Crime
Production: USA / 2010
Budget: $10,000,000
Director: Prachya Pinkayu
Starring: Kevin Bacon, Djimon Hounsou, Vithaya Pansringarm, Sahayak Bunthanakit, Byron Gibson, Jiranthanin Pitakporntrakul, Apichart Chusakul, Gigi Velisitat, Sritao
A grim action film by acclaimed Thai director Prachya Pinkayu that attempts to bring the world's attention to the harsh underside of the charming land of smiles where drugs, prostitution and human trafficking thrive. Djimon Hounsou plays the role of Kurti Church, an American hitman hired by a Thai businessman to avenge the murder of his daughter by slave traders.
Kurti instigates a showdown between human trafficking gangs and kills many criminals. He is aided in freeing the girls captured by the gangsters by May, a 14-year-old Thai prostitute who suddenly disappears, leaving many questions for Churti to answer.
This movie is Prachya Pinkayu's English-language debut.