Everyone sooner or later begins to think about the meaning of life, and the path to the truth often lies through self-discovery. Some characters literally go on journeys in search of meaning, while others engage in self-analysis. For some, fate sets conditions that must be overcome before the truth is revealed to them in all its splendor. This is the eternal search that every human being goes through.
We present you the best movies about the search for yourself and the meaning of life – movies that will prompt the way and make you think about your own destiny.
The Ultimate Gift
IMDB Rating – 7.3
Genre: Drama, Melodrama, Family
Production: USA / 2006
US box office receipts: $3,438,735
Director: Michael O. Sajbel
Starring: Drew Fuller, James Garner, Bill Cobbs, Lee Meriweather, Abigail Breslin, Brian Dennehy, George Lee, Brett Rice, D. David Morin, Ali Hillis
Some people are far from finding the meaning of life, they lack even the desire to seek it. Jason Stevens, the grandson of millionaire Howard, drifts through a life filled with tiresome pleasures, not even realizing the boredom and aimlessness of his existence.
And then one day his grandfather dies, leaving Jason a strange inheritance: 12 tasks that his grandson must complete before he can receive his monetary inheritance. Extremely reluctantly, the boy takes up the assignments. He will overcome everything and get his piece of the pie, but money will no longer be something important in his life, which has found its meaning and high goals.
The movie is based on the novel of the same name by American Jim Stovell.
Verdens verste menneske
IMDB Rating – 7.8
Genre: Drama, Melodrama, Comedy
Production: Norway, France, Sweden, Denmark / 2021
Worldwide Box Office: $12,687,334
Director: Joakim Trier
Starring: Renate Reinsve, Anders Danielsen Lieu, Herbert Nordram, Hans Olav Brenner, Helen Bjørneby, Vidar Sandem, Maria Grazia Di Meo, Karen Reise Kylland, Marianne Krogh
A very sweet Norwegian drama about a girl searching for herself in a world of endless possibilities and twists and turns. Julie is 30 years old now, and she is constantly questioning every decision she makes. Her boyfriend Axel expects her to make adult decisions with standard outcomes, but she wants something more.
She constantly feels the discomfort of someone better than her, happier, more fun, and wants to build her life so that she does not have to regret anything. The endless search and inner conflicts lead her through experiments and changes, but one day the girl will have to realize that there are things that are higher than immediate desires.
This film has two Oscar nominations in the categories of Best Screenplay and Best Foreign Film.
A Man Called Ove
IMDB Rating – 7.7
Genre: Drama, Melodrama, Comedy
Production: Sweden / 2015
Worldwide box office receipts: $30,692,889
Director: Hannes Holm
Starring: Rolf Lassgaard, Bahar Pars, Philip Berg, Ida Engvoll, Tobias Ahlmborg, Klas Villegor, Katarina Larsson, Bjorje Lundberg, Stefan Gödikke, Johan Widerberg
You should never despair and put your hands down, even if the old things that fill your life are already gone. Fate is unpredictable and can save a lot of surprises, even if life is drawing to a close. In 2015, the world was captivated by a Swedish drama starring Rolf Lassgaard, a movie that was quoted.
After the death of his wife and retirement, grumpy old Uwe doesn't know what to do with himself. He thinks his life is over and decides to take his own life. Attempts to carry out his plan are constantly thwarted by the noisy, slightly goofy neighbors and their children. Uwe, who hides a good heart behind his grumpiness, helps them to solve small problems and gradually becomes an important part of their lives.
The movie is based on the book by Swede Frederik Backman, his first novel, which immediately became a bestseller.
Cast Away
IMDB Rating – 7.8
Genre: Drama, Melodrama, Adventure
Production: USA / 2000
Budget: $90,000,000
Worldwide Box Office: $429,632,142
Director: Robert Zemeckis
Starring: Tom Hanks, Helen Hunt, Chris Noth, Nick Searcy, Jennifer Lewis, Paul Sanchez, Larry White, Leonid Siter, David Brooks, Jelena Popovic.
Sometimes fate throws a person into conditions that force a different way of looking at the world. The ironic and dynamic "Outcast" with Tom Hanks plays a critical turning point that radically changed the main character. It's also the best movie about survival in the wilderness.
Chuck Noland is a small boss in a large company, a middle-class representative with good career prospects, sociable, engaged to a decent girl, in short, a successful man in everything. But one day the plane on which he is flying on a regular business trip crashes over the Pacific Ocean, and Chuck finds himself alone on a small desert island, where he has to engage in survival and self-discovery, which will change his fate.
By the way, lines were scripted for Wilson's ball to make it easier for Hanks to interact with the inanimate object.
Wild
IMDB Rating – 7.1
Genre: Drama, Adventure, Biography
Production: USA / 2014
Budget: $15,000,000
Worldwide Box Office: $52,501,541
Director: Jean-Marc Vallée
Starring: Reese Witherspoon, Laura Dern, Thomas Sadoski, Keane McRae, Micheal Heussman, W. Earl Brown, Gaby Hoffmann, Kevin O. Rankin, Brian Van Holt, Cliff De Young.
An amazing story of self-discovery through hardship, a movie starring Reese Witherspoon, based on the autobiography of American Cheryl Strayed.
Cheryl is a 26-year-old loser. She works as a waitress, does drugs, sleeps around, and has just gotten divorced. One moment of epiphany changes everything. Cheryl, realizing that she simply has to find the meaning of life so she doesn't have to say goodbye to it anytime soon, sets off on a hiking trip across the Mojave Desert without preparation, determined to tackle the famous Pacific Crest Trail. 94 days, 2000 kilometers, tears, hardships, hunger, endless stubbornness – and a new life, now priceless and free.
By the way, thanks to her book Cheryl Strayed found a half-brother and sister, whom she unsuccessfully searched for many years.
The Bucket List
IMDB Rating – 7.4
Genre: Drama, Comedy, Adventure
Production: USA / 2007
Budget: $45,000,000
Worldwide Box Office: $175,372,502
Director: Rob Reiner
Starring: Jack Nicholson, Morgan Freeman, Sean Hayes, Beverly Todd, Rob Morrow, Alfonso Freeman, Rowena King, Anton Berry Jr.
Another story for those who despair and decide to just "live out" their years, believing that everything important in life is already over. A wonderful drama about two terminally ill old men who suddenly realize that nothing prevents them from fulfilling their long-held dreams, a sentimental and incredibly life-affirming buddy road movie with Jack Nicholson and Morgan Freeman.
Cynical and irascible old rich man Edward Cole shares a hospital room with well-read elderly auto mechanic Carter Chambers. Both old men are predicted to have no more than six months to live, and one day they make lists of the wishes they haven't bothered to fulfill in their busy lives – and embark on an amazing journey of adventure and rethinking the years they've lived.
After the movie, Freeman once joked that his real wish list included Jack Nicholson as a filming partner. This is the first movie where two brilliant actors work together.
Interstate 60
IMDB Rating – 7.6
Genre: Fantasy, Fantasy, Drama, Comedy, Detective, Adventure
Production: Canada, USA / 2001
Budget: $7,000,000
Worldwide Box Office: $8,449
Director: Bob Gale
Starring: James Marsden, Gary Oldman, Amy Smart, Kurt Russell, Christopher Lloyd, Chris Cooper, Michael J. Fox, Ann-Margret, Amy Jo Johnson, Art Evans.
A light, ironic road movie with elements of a parable, filled with unexpected plot twists, exciting situations and witty reflections on the meaning of life and the fact that everyone sees it differently.
Neil Oliver is the dutiful son of a successful lawyer. His mother dreams of marrying her offspring to a decent girl she likes. His father is carefully preparing his son for a legal career, the same one he has built himself. And both parents are dismissive of Neil's own artistic pursuits, considering it a safe bliss.
One day at his birthday party, Neil makes an extraordinary wish – to find his own, only his own meaning of life, to know himself. Neil's wish is heard by an insidious genie who sends Neil on a big road trip filled with life lessons and quirky characters.
This movie is the sole directorial experience of Bob Gale (he wrote the story), screenwriter of the powerful cult trilogy Back to the Future.
Mr. Nobody
IMDB Rating – 7.7
Genre: Fantasy, Melodrama, Fantasy, Drama
Production: Belgium, Germany, Canada, France, UK, Luxembourg, USA / 2009
Budget: $47,000,000
Worldwide Box Office: $2,903,622
Director: Jaco van Dormel
Starring: Jared Leto, Sarah Polley, Diane Kruger, Pham Linh Dan, Rhys Ivans, Natasha Little, Toby Regbo, Juno Temple, Claire Stone, Thomas Byrne
Every day we face choices that determine the rest of our lives, and sometimes we wonder: what would have happened if we had turned the other way? Belgian Jaco van Dormel's masterpiece is labeled as science fiction. In fact, it is a stunning parable about freedom of choice and its consequences.
In a future where people are immortal, they watch a reality show with the last mortal man, a 123 year old man, talking about his life. No, lives. Here he is little boy Nemo, agonizing over whether to take the train with his mother or stay with his father. Here he is choosing which girl to go with – the one in the red, blue or yellow dress. The result of each choice will be many lives, more and more different from each other, and the old man fantasizes about each of them, living an infinity.
Figures about this movie: 7 years to create, 33 million euros on budget, 6 months of shooting in Canada, Belgium and Germany.
Into the Wild
IMDB Rating – 8.1
Genre: Drama, Adventure, Biography
Production: USA / 2007
Budget: $15,000,000
Worldwide Box Office: $56,255,142
Director: Sean Penn
Starring: Emile Hirsch, Hal Holbrook, Marcia Gay Harden, William Hurt, Jena Malone, Brian H. Dierker, Catherine Keener, Vince Vaughn, Kristen Stewart, Jim Galien.
This story of the search for self and the meaning of life is real. Christopher is the offspring of a well-to-do family, having just graduated from university with honors. After giving all the money he has saved to charity, he sets off in search of his destiny in the direction of Alaska, convinced that only in solitude can a person achieve happiness.
He meets different people while hitchhiking and earning a few odd jobs. Almost everywhere Chris sees a kind attitude and receives friendly offers to stay. But his path lies further away, to a place far from people, where he wants to try to survive in completely wild conditions.
The movie is based on the true story of Christopher McCandless, and Sean Penn waited ten years for the approval of Christopher's relatives to make a movie about his plight.
Peaceful Warrior
IMDB Rating – 7.2
Genre: Drama, Melodrama, Sports, Biography
Production: USA, Germany / 2006
Budget: $10,000,000
Worldwide box office receipts: $1,433,261
Director: Victor Salva
Starring: Scott Mechlowitz, Nick Nolte, Amy Smart, Tim DK, Ashton Holmes, Paul Wesley, B.J. Britt, Agnes Bruckner, Tom Tarantini, Beatrice Rosen.
Not everyone is given the experience of personal rebirth for the better, but when it happens, the feeling of freedom and courage becomes all-consuming. Dan Millman, the protagonist of the philosophical drama Peaceful Warrior, is a young successful gymnast obsessed with his victories and popularity.
One day, while jogging at night, he meets an old man who tells him about special training. Dan calls him Socrates and quickly becomes disillusioned with his new acquaintance, who suggests giving up pleasure and focusing on spiritual practices. And then Dan gets into a horrific car accident that cuts his career short. Perhaps now only Socrates will be able to help Dan… If the old man ever existed at all.
The movie is based on former gymnast Dan Millman's 1980 autobiographical book.
Yes Man
IMDB Rating – 6.8
Genre: Comedy
Production: USA, UK / 2008
Budget: $70,000,000
Worldwide Box Office: $223,241,637
Director: Peyton Reed
Starring: Jim Carrey, Zooey Deschanel, Bradley Cooper, John Michael Higgins, Reese Darby, Danny Masterson, Finola Flanagan, Terence Stamp, Sasha Alexander, Molly Sims.
A great motivational and funny comedy that shows how important it is sometimes to give up the usual indecision and try something new, expanding the scope of your interests and opportunities. Jim Carrey plays bank loan officer Carl Allen, who is used to saying "No" to everything in his life.
One day he finds himself in a rousing seminar, a real show that prompts him to start saying "Yes" in all the cases where he used to refuse. At first it seems like a real disaster, but then Carl's life takes on an unprecedented scale, emotions and opportunities he never knew he had before.
The film is based on a case from the biography of British humorist and social activist Danny Wallace, who spent six months living everything by saying "Yes" and wrote a book about it "Yes Man".
Cloud Atlas
IMDB Rating – 7.4
Genre: Fantasy, Drama, Action, Detective, Adventure
Production: USA, Germany, Hong Kong, Singapore / 2012
Budget: $102,000,000
Worldwide Box Office: $130,482,868
Directed by: Lana Wachowski, Tom Tykwer, Lilly Wachowski
Starring: Tom Hanks, Halle Berry, Jim Broadbent, Jim Sturgess, Ben Whishaw, Hugo Weaving, Pae Doo-na, Hugh Grant, Susan Sarandon, James D'Arcy
"All boundaries are waiting to be crossed," says one of the characters in this epic saga from Wachowski and Tykwer, based on David Mitchell's book of the same name. "Cloud Atlas" thoroughly explores the interconnectedness of generations and time, drawing on the popular theory of reincarnation and taking the meaning of life to a new level.
The same actors play different characters in different time frames, from 1849 to a post-apocalyptic future. Several souls, linked by a chain of rebirths, switch roles, experience upheavals and travel through time to a beautifully woven finale that answers all questions about the meaning of humanity.
Wachowski directed the 1849, 2144 and 2321 episodes, while Tykwer directed the 1936, 1973 and 2012 installments.
The Secret Life of Walter Mitty
IMDB Rating – 7.3
Genre: Comedy, Adventure, Fantasy, Drama, Melodrama
Production: USA, UK / 2013
Budget: $90,000,000
Worldwide Box Office: $188,133,322
Director: Ben Stiller
Starring: Kristen Wiig, Adam Scott, Shirley MacLaine, Kathryn Hahn, Sean Penn, Patton Oswalt, Adrian Martinez, Oulavur Darri Oulafsson, Marcus Antturi
Walter Mitty works at a magazine, selecting photo illustrations for each issue. A middle-aged man with a routine job, he seems gray, and few people know that Walter is a romantic with a stubborn dream of fantastic adventures living inside him.
When an important photo for a magazine taken by world-traveling photographer Sean O'Connell goes missing, Walter makes a life-changing decision to follow Sean around the world to get it back. While experiencing many adventures, he looks back on his life and realizes how much time he has lost, and at the same time reflects on a future that will never be gray again.
This movie is a remake of the 1947 film of the same name, based on James Thurber's 1939 short story.
Imagine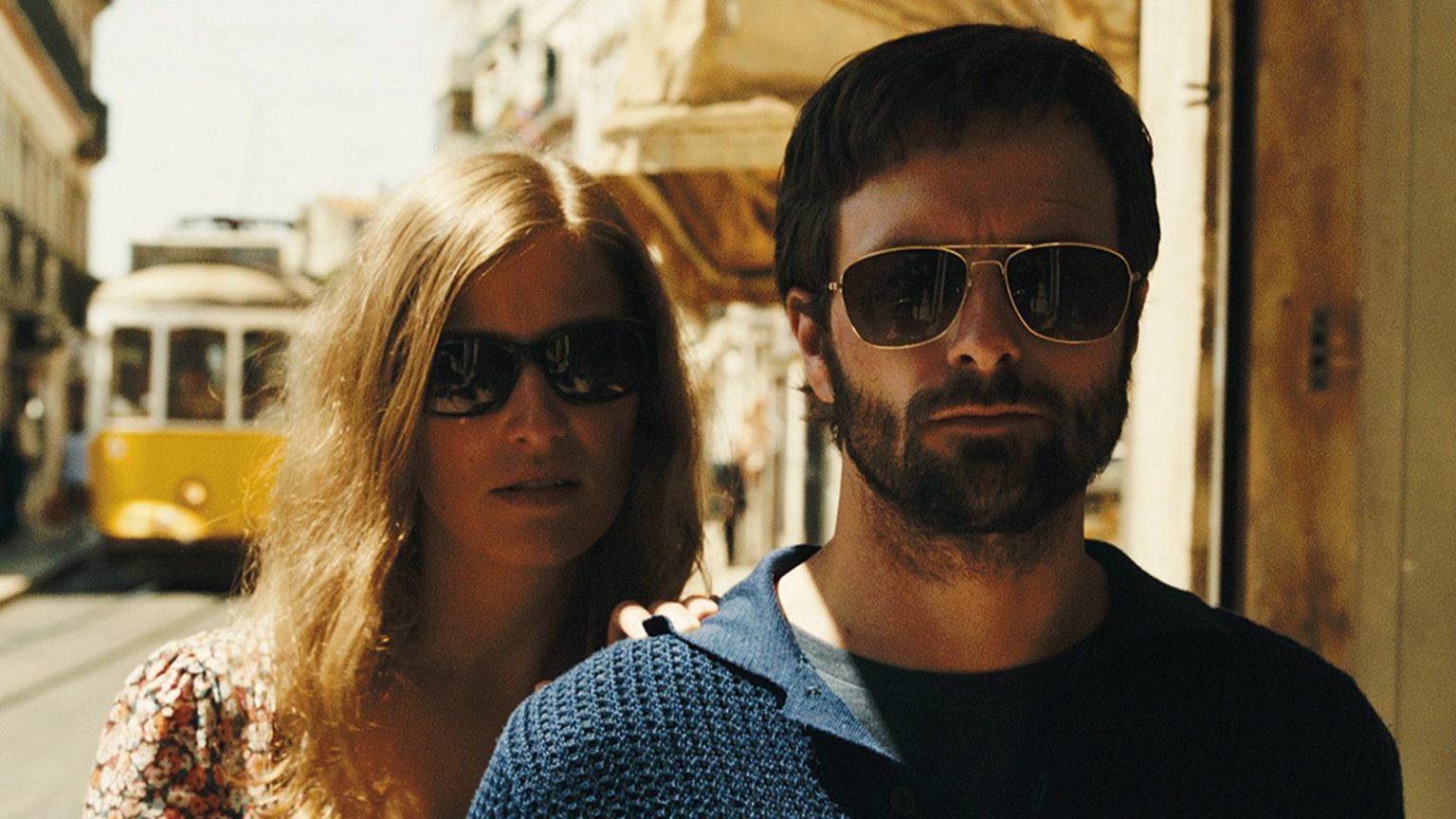 IMDB Rating – 7.3
Genre: Drama
Production: Poland, Portugal, France, UK: / 2012
Worldwide box office receipts: $22,815
Director: Andrzej Jakimowski
Starring: Edward Hogg, Alexandra Maria Lara, Melchior Derue, Fancis Frappa, João Lagarto, Alix Planco, Antonio Rolo, Claudia Suarez, Denilson Gomez, Ellie Walluock
An unexpectedly uplifting, high-quality and addictive Polish drama about overcoming the most difficult circumstances on the way to one's destiny. This movie is also about a good teacher who teaches little disabled people courage and self-confidence.
In the heart of Lisbon stands a school unlike any other. It teaches blind children traditional survival practices for the blind in the big world. But one day Ian, a young blind teacher from London, shows up. He has his own methods and gives up his cane, teaching his charges to navigate by sound and let their imaginations run wild.
And Ian is also a dreamer who learns about the world against the odds, refusing to resign himself to helplessness. And his search for meaning never stops, but is he so flawless?
The director of the movie Andrzej Jakimowski wrote the script himself and became a producer.
The Fountain
IMDB Rating – 7.2
Genre: Fantasy, Drama, Melodrama, Detective
Production: USA, Canada / 2006
Budget: $35,000,000
Worldwide box office receipts: $15,978,422
Director: Darren Aronofsky
Starring: Hugh Jackman, Rachel Weisz, Ellen Burstyn, Mark Margolis, Stephen McHattie, Fernando Hernandez, Cliff Curtis, Sean Patrick Thomas, Donna Murphy, Ethan Sapley.
Beautiful visual effects (no computer graphics!), shiver-inducing music, and a profound parable about the meaning of life and death that won't be forgotten for a long time – this is "The Fountain", a puzzle movie with Rachel Weisz and Hugh Jackman from Darren Aronofsky, a modern classic of non-banal cinema. It is the triumph over the fear of death and the triumph of an infinitely meaningful life.
The plot consists of three intertwined stories, each of which dramatically changes the thinking of the previous one. In the present day, Thomas Creo, a doctor, is searching for a cure to save his wife Izzy, who has cancer. In the past, in the book that Izzy is writing, a brave conquistador, chosen by the Queen of Spain, searches the Americas for the mythical Tree of Life, which grants immortality.
In a visually gorgeous future, a man travels through space to a star the ancient Mayans called Shibalba. Everything repeats itself. Everything is infinite. Everything is filled with meaning. And love.
The conquistador scenes were filmed, among other things, at the foot of an actual Mayan pyramid, and several of the actors are indeed descendants of the ancient Indians.
50/50
IMDB Rating – 7.6
Genre: Drama, Melodrama, Comedy
Production: USA / 2011
Budget: $8,000,000
Worldwide Box Office: $41,097,853
Director: Jonathan Levine
Starring: Joseph Gordon-Levitt, Seth Rogen, Anna Kendrick, Bryce Dallas Howard, Anjelica Huston, Serge Oud, Andrew Airlie, Matt Frewer, Philip Baker Hall, Donna Yamamoto.
Jonathan Levine's original treatment of such a hackneyed theme, incurable disease and the struggle with the fear of death is a movie that will inspire new strength in any desperate person. The meaning of life is in its joy and fulfillment, not in the dreary expectation of an inevitable demise.
27-year-old Adam discovers his terrible diagnosis and a bad prognosis that gives him only half a chance of a cure. He falls into despair and believes that his life is over. However, he is surrounded by caring people who open his eyes to the joys that he had not noticed before. Especially his best friend Kyle, who seems to have decided not to notice Adam's illness at all, dragging him into exciting adventures.
The movie's plot is based in part on its screenwriter Will Reiser's personal experience with cancer.
My Afternoons with Margueritte
IMDB Rating – 7.2
Genre: Drama, comedy
Production: France / 2010
Worldwide Box Office: $14,175,221
Director: Jean Becker
Starring: Gerard Depardieu, Giselle Casadesu, Moran, Sophie Guimain, Patrick Bouchite, Jean-François Stevinen, Claire Maurier, Anne Le Guernec, Bruno Rixy, Lieu Salem.
In this gentle French comedy, Jean Becker gives free rein to his affection for ordinary people and joys, telling the remarkable story of two not-so-young people finding the meaning of life.
An obese, uneducated 50-year-old worker Germain, who lives a completely standardized life and dreams of nothing, accidentally meets 90-year-old Marguerite, a sensitive and well-read old lady, who learns a lot from her savvy new friend and quietly introduces him to the world of literature. His friends are skeptical of Germain's new hobby, and he suddenly begins to realize what a narrow and small cage he has lived in all these years.
The movie is based on a book by Frenchwoman Marie-Sabin Rogers with an identical title.
Begin again
IMDB Rating – 7.4
Genre: Drama, Melodrama, Comedy, Music
Production: USA / 2013
Budget: $8,000,000
Worldwide Box Office: $63,464,861
Director: John Carney
Starring: Keira Knightley, Mark Ruffalo, Adam Levine, James Corden, Hailee Steinfeld, Yasin Bey, Catherine Keener, Andrew Sellon, Karen Pittman, Paul Romero.
A charming and light musical comedy starring Keira Knightley and Mark Ruffalo that motivates you to start over, even if you have many failures under your belt. The only victory can give an impetus to new achievements, starting a chain of successes that will help to find the meaning of life.
Unlucky record studio owner Dan Mulligan meets Gretta James in a bar, who has recently been dumped by her boyfriend. The girl writes her own simple songs, and Dan unexpectedly offers her to create her own album. Working together brings them closer together, giving them both the strength to solve long-standing problems and overcome obstacles.
The film's creator, Irish director John Carney, wanted to invite a professional singer to play the role of Gretta, which failed, and after the premiere criticized Keira Knightley for her lack of talent. However, he later apologized.
Where'd You Go, Bernadette
IMDB Rating – 6.5
Genre: Drama, Comedy
Production: USA / 2019
Budget: $20,000,000
Worldwide Box Office: $11,025,353
Director: Richard Linklater
Starring: Cate Blanchett, Billy Crudup, Emma Nelson, Kristen Wiig, Zoe Chao, David Paymer, Megan Mullally, Laurence Fishburne, Steve Zahn, Judy Greer
Another story of escaping to the ends of the earth from a prosperous but meaningless and joyless life. Cate Blanchett plays the role of 40-year-old Bernadette Fox, who once left her job and lives in Seattle with her high earning husband Algie and teenage daughter Bea. And she's unhappy in the golden cage she's built with her own hands.
And then one day she reminisces about her youth, where she was a talented architect and dreamed of creating the most daring projects. And disappears from her home without a trace, leaving behind a beautiful life, a prosperous family and a black void in her own soul.
When the movie was filmed in Greenland, filming was almost interrupted by a strong hurricane. But the filmmakers decided to film it and include it in the final version of the movie.
People Like Us
IMDB Rating – 7.0
Genre: Drama, comedy
Production: USA, India / 2012
Budget: $16,000,000
Worldwide Box Office: $12,558,931
Director: Alex Kurtzman
Starring: Chris Pine, Elizabeth Banks, Michael Hall D'Addario, Michelle Pfeiffer, Olivia Wilde, Mark Duplass, Sarah Mornell, Philip Baker Hall, Dean Chekwala, Barbara Eve Harris.
This movie is a family heartwarming story about how fate can throw us circumstances that force us to change and rethink our own lives. Chris Pine plays the role of Sam, who has just made a dubious barter and is left owing a lot of money to serious people.
At that moment Sam learns of his father's death, grabs his girlfriend Hannah and flies to California for the funeral, hiding his financial problems from everyone. As a result, Sam receives a huge collection of rare vinyl and a small bag, which he must deliver to a certain address.
Upon arriving on the scene, Sam discovers his half-sister Frankie, an overworked single mom raising Josh. The hero doesn't want to admit that he's related to this woman, he's used to lying and running away from responsibility, but this time he has to make a choice.
This movie is the directorial debut of Alex Kurtzman, who rehearsed scenes with the actors for two weeks before shooting, which is a very rare practice in Hollywood.
Whale Rider
IMDB Rating – 7.5
Genre: Drama, Family
Production: New Zealand, Germany / 2002
Budget: $3,500,000
Worldwide Box Office: $41,442,113
Director: Niki Caro
Starring: Keisha Castle-Hughes, Raviri Paratene, Vicky Haughton, Cliff Curtis, Grant Roa, Mana Tomonu, Rachel House, Taungaroa Emil, Tammy Davis, Mabel Warekawa.
A beautiful New Zealand drama that depicts modern Maori life intertwined with ancient legends and contemporary issues. The story centers on Pai, the 12-year-old daughter of a Maori chief, whose birth is a cause for grief for her father, as it coincides with the death of her mother and twin brother.
Her father is estranged from the girl and she is raised by her grandparents, whom she admires the most. Her father is saddened that she is not a boy who will one day be able to ride a whale, which, according to ancient legend, the first chief did. The legend says that such a feat is inaccessible to women, but Pai wants to prove to her father that her life has great meaning for the whole tribe and will definitely try to fulfill the role of the heiress of the great chiefs.
The movie is based on the best-selling novel by Maori writer Viti Ihimaera.
About Schmidt
IMDB Rating – 7.2
Genre: Drama
Production: USA / 2002
Budget: $30,000,000
Worldwide Box Office: $105,834,556
Director: Alexander Payne
Starring: Jack Nicholson, Kathy Bates, Hope Davis, Dermot Mulroney, June Skuibb, Howard Hesseman, Harry Groner, Connie Ray, Len Cariou, Mark Wenhuizen.
A great benefit for Jack Nicholson, who plays the role of Schmidt, an elderly actuary who is retiring. Literally the day after the event, Schmidt begins to reflect on his life, trying to decide if he has achieved everything, if he has experienced and embodied everything, if he is satisfied with his destiny? And he realizes that not quite.
He is looking for something new for himself and stumbles upon a charity project that allows him to "adopt" a child from a poor African country from a distance. And soon he begins to write lengthy letters to his mentee, reflecting on his life and making unexpected discoveries about himself.
The movie is based on a book by American novelist Louis Begley.
Hector and the Search for Happiness
IMDB Rating – 6.9
Genre: Drama, Comedy, Adventure
Production: UK, Canada, Germany, South Africa, USA / 2014
Worldwide box office receipts: $6,337,728
Director: Peter Chelsom
Starring: Simon Pegg, Toni Collette, Rosamund Pike, Stellan Skarsgard, Jean Reno, Christopher Plummer, Tracy Ann Oberman, Veronica Ferres, Barry Atsma, Ming Zhao
Hector is an exhausted psychiatrist who laments the fact that he cannot seriously help his patients. Even cured of their neuroses, they are not happier.
And then he decides to travel the world to find out for sure whether real happiness exists and how to fill his life with it. He will pass many tests and meet many people, each of whom is unhappy in his own way, and one day he will realize a simple truth: only he himself can fill his life with meaning and joy.
This movie is a successful adaptation of François Lelor's best-selling novel of the same title.
Demolition
IMDB Rating – 7.0
Genre: Drama, Comedy
Production: USA / 2015
Budget: $10,000,000
Worldwide Box Office: $4,366,460
Director: Jean-Marc Vallee
Starring: Jake Gyllenhaal, Naomi Watts, Chris Cooper, Judah Lewis, S.J. Wilson, Polly Draper, Malachy Cleary, Debra Monk, Heather Lind, Wass M. Stevens
Investment banker Davis Mitchell experiences a collapse in his life after his wife is killed in a car accident. Davis was never attached to his wife and cheated on her, so he is wracked with guilt and introspection.
To distract himself from his self-deprecating self-condemnation, he commits a bizarre act. Faced with a malfunctioning vending machine, Davis writes a lengthy complaint to the manufacturer, and soon he is contacted by Karen, a representative of the company. Soon Davis and Karen begin a relationship, and at the same time the hero gradually heals from the inner emptiness, starting a new stage of his life, which again finds meaning.
"Demolition" is the opening film of the 2015 Toronto International Film Festival.
The Darjeeling Limited
IMDB Rating – 7.2
Genre: Drama, Comedy, Adventure
Production: USA, India / 2007
Budget: $17,500,000
Worldwide Box Office: $35,078,918
Director: Wes Anderson
Starring: Owen Wilson, Adrien Brody, Jason Schwartzman, Amara Karan, Wallace Wolodarsky, Waris Ahluwalia, Irfan Khan, Barbet Schroeder, Camille Rutherford, Bill Murray.
For those who have not yet appreciated the unique style of director Wes Anderson, this movie is the most suitable one to get acquainted with. This is the story of three brothers on a remarkable journey through India in search of self-discovery.
After the death of their father the year before, Francis meticulously plans and organizes a train journey through India with brothers Peter and Jack. He claims that they, long estranged brothers, need to find spiritual enlightenment and peace, and at the same time rebuild their relationship. But he hides the most important part of the trip, which will be the beautiful and unexpected ending to this story.
Several actors, including Natalie Portman and Bill Murray, stayed in India after filming the movie to travel and explore the country.
Wish I Was Here
IMDB Rating – 6.6
Genre: Drama, Comedy
Production: USA / 2014
Worldwide box office receipts: $5,670,776
Director: Zach Braff
Starring: Zach Braff, Kate Hudson, Joey King, Pierce Ganon, Mandy Patinkin, Josh Gad, Ashley Greene, Jim Parsons, Donald Faison, Alexander Chaplin
Sometimes it is only when you look back at the lived years that you can clearly see the missed opportunities and regret the wrong choice. But sometimes it is not too late to correct past mistakes and find harmony in the soul.
Aidan Bloom is an unemployed actor who dreams of a stellar career and worldwide fame. While he unsuccessfully goes to auditions and gives himself to despondency, Sarah, his wife, with the help of her father, provides for the family, Aiden himself and their two children.
Then one day Sarah's father informs him that he can no longer pay for his grandchildren's education, and Aiden has to become a home teacher for his children. Gradually, he realizes with amazement that happiness has always been there for him. As he teaches his children, he finds the missing fragments of his soul and bitterly regrets the lost time.
The movie's director Zach Braff (who also played the lead role) raised funds for his second project by crowdfunding.
The Giant Mechanical Man
IMDB Rating – 6.7
Genre: Drama, Melodrama, Comedy
Production: USA / 2011
US box office receipts: $7,396
Director: Lee Kirk
Starring: Jenna Fischer, Chris Messina, Malin Akerman, Rich Sommer, Lucy Punch, Topher Grace, Bob Odenkirk, Travis Schuldt, Valentine Miele, Sean Gunn.
A chance encounter can be a world-changing revelation for those who feel lost in this life. That's exactly what the story of Janice, a rebellious soul who can't hold down any job without a place to live, is about. Janice is struggling with casual labor and wants something more in life, only she can't quite figure out what it is.
Then one day she accidentally sees a Giant Mechanical Man, or rather a man in a suit, on the street. It's Tim, a street artist who lives in poverty but helps people to get rid of loneliness. Fate brings them together again, as if suggesting that they are perfect for each other and can find what they have been waiting for in this life for so long.
After filming the movie, director Lee Kirk married actress Jenna Fischer, who played the lead role.
The Road Within
IMDB Rating – 7.0
Genre: Drama, Comedy, Adventure
Production: USA / 2014
Worldwide box office receipts: $41,760
Director: Gren Wells
Starring: Robert Sheehan, Dev Patel, Zoe Kravitz, Robert Patrick, Kyra Sedgwick, Ali Hillis, James Calvert, Luisa Kendrick, Ross Gallo, Cooper Roth
Colorful visuals, an unusual story, likable characters – this is "Touched," a heartwarming film with Zoe Kravitz in one of her first roles, another journey that helps the characters find meaning in life.
Vincent is a young boy suffering from Turret Syndrome who was placed in a mental institution by his father. Here he befriends anorexic Marie. One day, stealing the doctor's car and taking Alex with OCD with him, the couple escapes from the clinic, heading for the ocean.
They face an arduous journey that weaves together pain and joy, loneliness and competition, responsibility and friendship – everything that makes it possible to find oneself in this cruel world.
By the way, this movie is a remake of the good German tragicomedy "Vincent Wants to the Sea" from 2010.
Inside Llewyn Davis
IMDB Rating – 7.4
Genre: Drama, Music
Production: USA, UK, France / 2012
Budget: $11,000,000
Worldwide Box Office: $32,935,319
Director: Ethan Coen, Joel Coen
Starring: Oscar Isaac, Carey Mulligan, Ethan Phillips, Robin Bartlett, John Goodman, Justin Timberlake, Max Casella, Garrett Hedlund, Jerry Grayson, F. Murray Abraham
A black comedy by the Coen brothers, who recreate the American folk scene of the 60s to tell the story of Lewin Davis, a musician who can't find his place in life.
Burdened by a host of problems, from a pregnant mistress to the disappearance of his beloved cat, he travels the world with his guitar behind him, realizing that the path to finding meaning is sometimes tortuous and difficult. But he doesn't give up, suffering one setback after another, meeting different people and guided only by tantalizing hope.
The filming of the movie was seriously complicated by cats, which are almost impossible to train. As a result, casting was announced for a simple ginger cat, and for each scene a new animal was taken, depending on its character and skills.
Eat Pray Love
IMDB Rating – 5.8
Genre: Drama, Melodrama, Biography
Production: USA / 2010
Budget: $60,000,000
Worldwide Box Office: $204,594,016
Director: Ryan Murphy
Starring: Julia Roberts, Javier Bardem, Billy Crudup, Viola Davis, Mike O'Malley, James Franco, Richard Jenkins, Christine Hakim, Sophie Thompson, Hadi Subiyanto.
Perhaps the most famous movie about the search for the meaning of life with the charming Julia Roberts in the lead role. It is a story about the fact that happiness consists of many components, and it is not easy to find them.
Elizabeth has achieved everything in life that society demands from the average American woman – home, career, family. But one day she comes to realize that all of this is someone else's desires, and Elizabeth herself has almost nothing in her soul. And then she leaves her prosperous life and goes on a journey to three places where they know how to soothe the soul. Italy with its fabulous cuisine, India with its religious practices and Bali, the abode of romance.
This movie is based on the autobiography of American journalist Elizabeth Gilbert. The movie ends on a high optimistic note, but in reality things did not work out very smoothly.
Welcome Aboard
IMDB Rating – 6.1
Genre: Drama
Production: France / 2012
Director: Jean Becker
Starring: Patrick Chenet, Jeanne Lambert, Miu Miu, Jacques Weber, Xavier Galle, Raphaelin Goupillot, Didier Benyoureau, Julien Barbier, Urbain Cancellier, Amaury Baudoin.
A French drama about the need to pour out our souls to others when our lives seem to lose meaning. 60-year-old Paul Thailandier is a world-famous artist. He is rich, famous, lives in a beautiful house with his caring wife Alice, he has several children and grandchildren. But lately he can't eat, sleep or paint. Everything annoys him, everyone is fed up, and he decides to leave home, thinking of suicide.
His gloomy plans are upset by a young girl, Marylou, who wanders the streets alone because she has been kicked out of her home. Paul decides to help her and put her up in a hotel, and this becomes the beginning of a friendship filled with revelations. They begin to live together as father and daughter, helping each other until their lives make sense again.
The movie is based on the novel of the same name by French writer Eric Holder.
The Kings of Summer
IMDB Rating – 7.1
Genre: Drama, Comedy, Adventure
Production: USA / 2013
Worldwide box office receipts: $1,501,595
Director: Jordan Voth-Roberts
Starring: Nick Robinson, Gabriel Basso, Moises Arias, Nick Offerman, Erin Moriarty, Craig Kakowski, William Sonny, Nathan Kiyes, Kristoffer Carter, Megan Mullally
A beautiful independent film filled with the energy of youth and the search for self. Teenager Joe Toy is tired of his overbearing father's instructions and decides to run away to the woods, build himself a house there and become independent. He invites his friend Patrick, who lives with his annoying parents, to come along and he agrees. Along the way, a local weirdo, Biagio, becomes attached to them.
They build a makeshift dwelling, start a life of gathering and enjoy their freedom. In time, responsibility and the realization of the recklessness of their decisions comes to the guys. Meanwhile, Patrick and Joe are reported missing….
"Kings of Summer" made many lists of the best films of 2013, and it's the debut feature from director Jordan Voth-Roberts.
The Master
IMDB Rating – 7.1
Genre: Drama
Production: USA / 2012
Budget: $32,000,000
Worldwide Box Office: $28,258,060
Director: Paul Thomas Anderson
Starring: Joaquin Phoenix, Philip Seymour Hoffman, Amy Adams, Laura Dern, Jesse Plemons, Embir Childers, Rami Malek, Martin D. Dew, Kevin J. O'Connor, Patricia McCormack
In the search for the meaning of life, it is not terrible to make a mistake, it is more terrible not to correct it in time. They say that this movie for Joaquin Phoenix became the best role in his career. "The Master" – the story of an unattached man who found his destiny in a religious sect. The action unfolds in the 50's.
Freddie Quell – a flashy alcoholic, war veteran and vagabond. Once, accidentally poisoning a man with alcohol of his own production, he flees the city, climbs on a ship in San Francisco Bay and meets the founder of the totalitarian sect "Origins" Dodd. The latter quickly makes Freddy his right-hand man, and the latter believes that he has found the meaning of life and a real family. So begins many years of cooperation between the chain dog and his master, who one day disappoints Freddy.
This is the last role of actor Philip Seymour Hoffman (Dodd), who passed away in February 2014.
Greta
IMDB Rating – 6.1
Genre: Drama, Melodrama
Production: USA / 2008
Director: Nancy Bardaville
Starring: Hilary Duff, Evean Ross, Michael Murphy, Ellen Burstyn, Melissa Leo, Maury Ginsberg, John Rothman, Sylvia Couders, Oren Skoog, Dave Shalansky.
For teenagers with their maximalism, any traumatic event can be the end of the world. Having witnessed her father's suicide as a child, Greta has lived with this trauma her entire short life, turning into a sullen 17-year-old. She dreams of committing suicide on her 18th birthday, writing down her suicidal ways in a special notebook, where she enters her other unsophisticated desires.
Her indifferent mother, once again arranging her personal life, sends Greta to her grandmother for the summer, and the girl is convinced that this will be her last vacation. However, she suddenly meets people who care about her, and realizes that her life is a value that certainly has meaning.
This is the debut movie of director Nancy Bardavil.
Adult World
IMDB Rating – 6.1
Genre: Comedy, Melodrama, Drama
Production: USA / 2013
Worldwide box office receipts: $37,887
Director: Scott Coffey
Starring: Emma Roberts, Evan Peters, John Cusack, Summer Shelton, Chris Riggi, Shannon Marie Woodward, Kathryn Lloyd Barnes, Reed Birney, Manu Gargi, Patricia Squire
A light drama with a touch of sweet humor tells about a girl, whose life became the meaning of poetry and how adult life painfully snaps on the nose of overly enthusiastic dreamers, leading them through painful self-discovery.
Amy is an aspiring poet whose work no one wants to publish. She takes a job at an adult store where she makes friends and constantly tries to get the attention of Rath Billings, her idol, a famous poet. She truly idolizes Rath despite his lack of interest in her and her work, but it is he who teaches her the most important lesson and allows her to find herself.
The movie was filmed in February and March 2012 in Syracuse.
The Tree of Life
IMDB Rating – 6.8
Genre: Fantasy, Drama
Production: USA / 2010
Budget: $32,000,000
Worldwide Box Office: $54,303,319
Director: Terrence Malick
Starring: Brad Pitt, Sean Penn, Jessica Chastain, Hunter McCracken, Laramie Eppler, Tye Sheridan, Fiona Shaw, Jessica Fuselier, Nicholas Gonda, Will Wallace.
Texas director Terrence Malick's cult drama is a beautiful elegy, the story of a family with three brothers living in the 50s. It centers on the eldest brother Jack, from birth to loss of innocence.
His mother (Jessica Chastain) is the epitome of warmth, loyalty and gentleness, while his father (Brad Pitt) is a tough, pragmatic control freak. And both of them wish only the best for their children. We see an adult Jack who is disillusioned with his father and are taken back to his childhood, to his first breath, his first smile, his first bitter loss. This is the evolution of life, an endless development filled with the deep meaning of love.
Terrence Malick chose the town of Smithville for filming, as it preserved the atmosphere and architecture of the 50s.
The Zero Theorem
IMDB Rating – 6.0
Genre: Fantasy, Thriller, Drama, Comedy
Production: UK, Romania, France / 2013
Budget: $8,500,000
Worldwide Box Office: $1,428,362
Director: Terry Gilliam
Starring: Christoph Waltz, Gwendoline Christie, Rupert Friend, Ray Cooper, Lily Cole, David Thewlis, Sanjeev Bhaskar, Peter Stormare, Ben Whishaw, Melanie Thierry
A futuristic steampunk dystopia, The Zero Theorem movie starring an unrecognizable Christoph Waltz is a fascinating search for the meaning of life through mathematics.
Cohen Lath is a mathematician and computer genius who lives in a dilapidated old temple. He almost never leaves home, works remotely, and has been waiting all his life for a divine call that will explain to him what the meaning of life is. And then one day he is given the task of finding the solution to the Zero Theorem, which states that life was created as a result of a ridiculous mistake, and there is no meaning in it.
Terry Gilliam personally came to Moscow in June 2014 to present his movie to the Russian audience.
An Interview with God
IMDB Rating – 5.8
Genre: Drama, Detective
Production: USA / 2017
Worldwide box office receipts: $2,251,795
Director: Perry Lang
Starring: David Strathairn, Brenton Tuites, Yael Grobglas, Charlby Dean, Hill Harper, Bobby DiCicco, Meagan Kimberly Smith
A rather peculiar drama that makes you think. A movie with a religious bias, which does not insult faith in God, on the contrary, it received quite favorable reviews from the representatives of the church. And yet it is probably a story for those who seek the support and meaning of life in faith.
The story centers on Paul Asher, a journalist who has been through Afghanistan and writes religious articles for a local secular publication. One day he interviews a reserved elderly man who calls himself God.
Of course, the journalist asks him the most tricky questions, and as a result is surprised to realize that in his life, broken by war and personal turmoil, something strong, supportive, and meaningful is emerging.
The entire proceeds from the film were donated by its makers to charitable organizations.
Britt-Marie Was Here
IMDB Rating – 5.5
Genre: Comedy, Melodrama
Production: Sweden / 2019
Worldwide Box Office: $185,794
Director: Tuva Novotny
Starring: Pernilla August, Peter Haber, Anders Mossling, Malin Levanon, Stella Ojoko Bengtsson, Lancelot Ncube, Olle Sarri, Vera Vitali, Mahmut Suwaksi, Elliot Alabi Andersson
Let's finish our list, as we began, with the Swedish film adaptation of Backman, another amazing story, but now not about a grouchy old man, but about an elderly woman. What do you do when years of happiness turn out to be a sham?
Britt-Marie has lived her whole life with one man. Her family is at peace, the usual once and for all set order of things and immense love. She discarded any feisty desires for the comfort and cordiality she gave her husband. But one day she discovers that he has a mistress and goes away, to the small town of Borg, where unexpectedly for herself starts from scratch a new life.
Many scenes were filmed in the tiny town of Lödöse, near Gothenburg. And by the way, we highly recommend the original book of the same name, from which the movie is based.