India is a special civilization with a centuries-old history and a distinctive culture. The cinematography of this country, which has created films of all genres, has many fans all over the world.
Indian movies about love are an enchanting mix of Oriental flavor and romance, where the intensity of passions varies, and from light melodrama sometimes reaches the level of a thriller, and the plots are supplemented with beautiful and easily recognized by the style of music.
Love Mocktail 
Rating IMDB – 8.3
Genre: Drama, melodrama
Production India / 2020
Directed by Darling Krishna
Cast: Darling Krishna, Milana Nagaraj, Amruta Iyengar, Khushi Achar, Anupama, Githa Bharathi, Dhanush
Adi put a lot of effort into finding his second half, but the years passed without his chosen one showing up. He experienced difficulties, the vicissitudes of fate, deciding that he would never see happiness again. The guy has long dreamed of a family and children.
He is ready to use the negative experience to his advantage – to screen out unsuitable, self-serving women at once. He believes that he will meet a worthy, unique, heaven intended. Almost desperate, he relaxes, and options immediately arise in his path.
The film garnered a lot of positive reviews, and the leading role was played by the director-director of the film.
Vivah
Rating IMDB – 6.6
Genre: Musical, drama, melodrama
Production India / 2006
Directed by Suraj R. Barjatya
Cast: Shahid Kapoor, Amrita Rao, Anupam Kher, Alok Nath, Seema Biswas, Sameer Soni, Lata Sabharwal, Manoy Joshi, Amruta Prakash, Dinesh Lamba
Prem leads a free life and does not think at all about marriage. He has a rich inheritance, he is well provided for, and he is happy with his fate. Bachelor independence suits him fine.
His father arranges for him to meet Poonam, a humble orphan who can change his son's views on family and women. His father's plan works: there is a spark between the pair. But it's hard to change overnight, even for the man he loves. The boy has to overcome his old habits.
According to the writer and director, the plot of the film is based on real events, described in a note from an old newspaper.
Sufna
Rating IMDB – 8.1
Genre: Melodrama
Production India / 2020
Directed by Jagdeep Sidhu
Cast: Ammi Virk, Tanya, Jagjit Sandhu, Seema Kaushal, Mohini Tur, Jasmin Bajwa, Sandeep Brar, Karamjit Anmol
Jeet is used to relying on himself and his own strength, he does not like other people's interference, but he does not see ways to develop. He lives as he can. When Tegh comes into his life, the situation changes: love gives him optimism and hope, he has a desire to create, to dream, to set and achieve goals. It literally gives him a breath of air.
But with pleasant and positive moments often come new trials. The lovers have a test ahead of them to test the strength of their feelings.
Interestingly, the idea for the story the screenwriter was born after listening to an Indian song, and for the actress Tanya, who played the main character, this role was her debut.
Jab Tak Hai Jaan
Rating IMDB – 6.7
Genre: Drama, melodrama
Production India / 2012
Budget: $7,217,600
Worldwide gross: $26,153,008
Directed by Yash Chopra
Cast: Shah Rukh Khan, Katrina Kaif, Anupam Kher, Anushka Sharma, Julia St. John, Sarika, Andrew Bicknell, Atul Sharma, Rishi Kapoor, Susan Fordham
Samar Anand serves as a military engineer. He is famous for his fearlessness, which surprises even his fellow soldiers. Without a shadow of a doubt, he will disarm any explosives, go on a dangerous mission, and stand up to a serious adversary.
Akira happens to know his innermost secret. Anand rescued her from the water, accidentally forgetting his jacket and diary. The journalist read his notes, where he wrote about his beloved's vow, and his mysterious, touching life story.
The melodrama While I'm Alive is the latest work of director and producer Yash Chopra, who has made about fifty Indian films.
Ajeeb Daastaans
Rating IMDB – 6.7
Genre: Drama, melodrama
Production India / 2021
Directed by Neeraj Ghaiwan, Kayoze Irani, Shashank Khaitan
Cast: Fatima Sana Shaikh, Jaideep Ahlawat, Armaan Ralhan, Nushrat Bharucha, Abhishek Banerjee, Manish Verma, Konkona Sen Sharma, Aditi Rao Hydari, Shefali Shetty, Manav Kaul
Four different stories about characters experiencing difficulties in understanding their loved ones, conflicts, and growing tensions. Everyone's happiness manifests itself in a similar way, but the troubles affect people in different ways.
The heroes of the short stories will try to figure out the causes of discord with their loved ones, to cope with the accumulated negative, and the discoveries they find will surprise them. People who love someone are unhappy because of prejudice, baseless jealousy, their own contrived problems and fears, which pours out on those around them.
Unusual Stories, released on the streaming platform Netflix, is Kayose Irani's directorial debut.
Hum Tum
Rating IMDB – 7.0
Genre: Drama, melodrama, comedy
Production India / 2004
US fees: $796,641
Directed by Kunal Kohli
Cast: Saif Ali Khan, Rani Mukerji, Kiron Kher, Rati Agnihotri, Rishi Kapoor, Jimmy Shergill, Abhishek Bachchan, Isha Koppikar, Shehnaz Trisuryawala, Bhupesh Singh
Karan Kapoor is a cartoonist, he works in a good publication, he creates comics, entertaining stories for young people. His Hum Tum characters are very popular. Nothing is more important to the author than the relationship between boys and girls. He doesn't bring up religion or differences other than gender in his stories.
One day he meets Rhea. They argued, but he liked the beauty, and Kapoor took the liberty of kissing her. The girl was not satisfied. After a while she expects to "get revenge" on her boyfriend and give him a check-up.
The funny thing is that the Paris scenes were actually filmed in Amsterdam. Little things like the Dutch license plates, signs and decorations give this fact away.
Kanni Maadam
Rating IMDB – 7.3
Genre: Drama, melodrama
Production India / 2020
Directed by Bose Venkat
Cast: Shaya Devi, Sriram Karthik, Vishnu Ramaswami, Priyanka Robo Shankar
Malar and Katir are madly in love, and they dare to run away from their relatives, so that no obstacles will interfere with their feelings. But after committing a risky act, they get into an accident, and the guy is killed. The girl is left without her beloved and takes the loss hard.
Soon Malar discovers that she is pregnant. A baby will help her gather her spirits for the sake of her lost lover. But to cope with raising a baby alone is not easy. Faith and love will be her companions in this difficult journey.
The film was the debut work for the director, the three actors, and the composer.
Kal Ho Naa Ho
Rating IMDB – 7.9
Genre: Drama, melodrama, comedy
Production India / 2003
Worldwide gross: $13 200 241
Directed by Nikhil Advani
Cast: Shah Rukh Khan, Preity Zinta, Saif Ali Khan, Jaya Bhaduri, Sushma Seth, Rima Lagu, Lillet Dubey, Delnaaz Irani, Rani Mukerji, Atit Naik
It's springtime, but Nayna's soul is cold and cold. Her father died, leaving the children's care to her grandmother, her mother, and her 23-year-old grandmother, the eldest of the children. It was the daughter who took on the main duties of the house, the mother is struggling to cope without her husband, and the grandmother has an intolerable temper.
Nayna is forced to immerse herself in domestic problems for the good of her brother and sister, forgetting about entertainment and acquaintances. But Aman shows up in her life nonetheless. Bright, positive, he embarrasses her, immersed in the tedium of daily tasks.
The composer wrote the soundtrack Kal Ho Naa Ho literally on a piece of paper and recorded it on a tape recorder. It happened in a restaurant, when the director was humming the musical hit from the Oscar-winning Titanic during dinner and said that he dreamed of a similar masterpiece for his own brainchild.
Guzaarish
Rating IMDB – 7.5
Genre: Melodrama
Production India / 2010
Worldwide gross: $1,712,240
Directed by Sanjay Leela Bhansali
Cast: Hrithik Roshan, Aishwarya Rai Bachchan, Shernaz Patel, Aditya Roy Kapoor, Nafiza Ali, Monikangana Dutta, Suhel Seth, Rajit Kapoor, Ash Chandler, Vijay Krishna
Ethan lives in Goa. He is a world star, a magician. Because of a serious injury, the artist is unable to perform in public and is engaged in his own radio show. Tells listeners funny stories, brings good and eternal to the masses, makes people happy, and gives someone hope.
It's not easy to believe that he himself is experiencing hardship. To survive the daily difficulties and get up with a positive attitude helps him Sophia, a nurse. She has become his inspiration, support, muse and chosen by fate. But there is a challenge ahead of them.
To prepare himself properly for his leading role, the actor observed the movements and lifestyle of two dozen patients with the same diagnosis as his character.
Yeh Jawaani Hai Deewani
Rating IMDB – 7.2
Genre: Musical, drama, melodrama
Production India / 2013
US fees: $3,827,466
Directed by Ayan Mukerji
Cast: Ranbir Kapoor, Deepika Padukone, Aditya Roy Kapoor, Kalki Koechlin, Kunaal Roy Kapoor, Madhuri Dixit, Farooq Shaikh, Kamal Adeeb, Dolly Ahluwalia
The two young men had studied together. But in college, they didn't pay attention to the sympathy and budding attraction between them – their minds were occupied by their studies and the realization of themselves. After graduation, the boy and the girl accidentally crossed paths and couldn't resist the feelings.
A full ten years passed. During this period there were mistakes and successes, some plans came true but others did not. The love nest was not built. Young people with their accumulated baggage are ready to plunge into a whirlpool of love and passion.
The actors playing Aditi's former lover and fiancé are siblings in real life.
Fanaa
Rating IMDB – 7.2
Genre: Drama, melodrama
Production India / 2006
Budget: $5,300,000
Worldwide gross: $22 175 908
Directed by Kunal Kohli
Cast: Aamir Khan, Kajol, Rishi Kapoor, Taboo, Kiron Kher, Lara Dutta, Shiney Ahuja, Satish Shah, Lillet Dubey, Sharath Saxena
Fate dealt cruelly with the girl Zuni – she was deprived of sight before birth. Thanks to her family, she received a lot of love and attention. The disability did not prevent her from communicating with her peers and her dream of a handsome prince.
Arriving with her girlfriends on an excursion to the capital, she was charmed by the guide's voice. The charming young man easily manages to subdue the visitor. Preparing for their wedding, the couple visited an ophthalmologist, who reassured them that a surgery would help them get rid of blindness forever. On the eve of the big day their plans are in danger of collapse – the groom disappears…
It was filmed in Poland and not in Kashmir because actress Kajol was wildly afraid of a possible terrorist attack.
Yevadu
Rating IMDB – 5.7
Genre: melodrama, action, thriller
Production India / 2014
Directed by Vamsi Paidipally
Cast: Ram Charan Teja, Allu Arjun, Shruti Hassan, Kajal Aggarwal, Amy Jackson, Jayasudha, Srinivasa Rao Kota, Chandramohan, Brahmanandam, Sai Kumar
The peace of a couple in love comes to an end when the beautiful Dipti falls for a criminal mastermind. The girl's father, knowing the bandit's cruelty, advises him to run away. Having rushed after the object of lust and realizing that he is too late, the master of life kills Dipti's parents. The bus on which the fugitives were travelling is stopped by criminals and all passengers are shot. By some miracle, only the groom, Satie, survives.
The guy manages to get to the nearest hospital, where he undergoes plastic surgery. Now his main goal is to avenge his bride's death. Upon arriving back, the unrecognized man rescues another intended victim of the insatiable fiend, and cleverly uses it in a quarrel between the criminal brothers.
Curiously enough, the actress who played Shruti had to take language courses (the film is in Telugu), do a lot of yoga and jog every day.
Veer-Zaara
Rating IMDB – 7.8
Genre: Musical, drama, melodrama, family
Production India / 2004
Budget: $7,000,000
US fees: $2,938,532
Directed by Yash Chopra
Cast: Shah Rukh Khan, Preity Zinta, Rani Mukerji, Kiron Kher, Divya Dutta, Boman Irani, Anupam Kher, Amitabh Bachchan, Hema Malini, Manoj Bajpayee
For twenty-two long years Vir Pratap Singh has been serving his sentence. During this time no one has heard a single word from him. An aspiring lawyer is determined to make the prisoner talk and help him get out of jail. At the same time, Samia Sidikka is determined to prove how women in Pakistan can provide for themselves and children without depending on men.
A real miracle happens – Veer agrees to tell the story of her imprisonment. Years ago, a young girl, Zara, came to India to scatter her nanny's ashes. Serious feelings have developed between the young couple, but both realize: for her father, a son-in-law from a hostile country would be the end of his political career. To ensure that he is not accidentally exposed anywhere, the boy was hastily accused of espionage.
The Amristar-Lahore bus route did not exist in reality, but was launched after the screening as an experiment and then approved on a permanent basis.

But the image of Samia, whom Aishwarya Rai refused to play, was copied from a real person, a Pakistani activist and human rights activist.
Baghban
Rating IMDB – 7.4
Genre: Drama, melodrama
Production India / 2003
US fees: $1,058,803
Directed by Ravi Chopra
Cast: Amitabh Bachchan, Hema Malini, Salman Khan, Mahima Chaudhary, Aman Verma, Sameer Soni, Saahil Chadha, Nasir Khan. Suman Ranganathan, Divya Dutta
Rarely does anyone manage to build a strong family. Young Raju and Pooja were able to do so from the first years of their marriage. Having raised four children and invested all their soul into their upbringing, they dreamed of a dignified old age, and parting was out of the question – the couple had never been separated.
They soon realized with bitterness that their heirs were only needed as a material appendage. When their health began to fail them, the emotionless sons separated their father from their mother. Raj had to settle in the capital and the old woman had to get used to the city of Mumbai. Unbearably hard going through the separation, the couple try to appear happy over the phone.
The film was in the top five in the year of its release.
3 Idiots
Rating IMDB – 8.4
Genre: Comedy, melodrama
Production India / 2009
Budget: ₹ 550,000,000
Worldwide gross: $60,262,836
Directed by Rajkumar Hirani
Cast: Aamir Khan, Madhavan, Sharman Joshi, Kareena Kapoor, Boman Irani, Omi Vaidya, Mona Singh, Oliver Lafont, Rahul Kumar, Parikshit Sahni
The three guys are united by their tumultuous college years. Living in the same dorm, their first crushes, all brought the buddies together. Now Rancho has suddenly disappeared without a trace. The two remaining ones have to rush out in search of their comrade and take the road that resurrected their memories.
On their journey, the duo have loud arguments and disagreements. They accidentally find themselves at a wedding reception, and even a funeral. Nostalgic memories push the friends into a strange thought: who was really missing? No one knows where he came from a few years ago.
In the film you can see the real technical inventions of the Indian inhabitants.
Bodyguard
Rating IMDB – 4.7
Genre: Action, drama, melodrama, comedy
Production India / 2011
Budget: ₹ 600 000 000
US fees: $1,834,384
Director Siddique
Cast: Salman Khan, Kareena Kapoor, Raj Babbar, Rose Dawn, Mohammad Faizan, Aditya Pancholi, Mahesh Manjrekar, Chetan Hansraj, Rajat Rawail, Rima Debnath
A true professional, Lovely Sing has always performed his duties flawlessly. Once again, he is chosen by his superiors to guard the daughter of a financial tycoon. Walking the frivolous beauty to the campus, the man tries to drum into her head that now with the tracking of her every acquaintance, life must change dramatically.
From all she heard, the cranky girl draws only one important conclusion – by any means necessary to get rid of this clingy uncle, otherwise the former fun will turn into a green boredom.
The film broke box office records on the day of its release.
Chori Chori Chupke Chupke
Rating IMDB – 5.5
Genre: Musical, drama, melodrama, comedy
Production India / 2001
Directed by Abbas Alibhay Burmawalla, Mastan Alibhay Burmawalla
Cast: Preity Zinta, Salman Khan, Rani Mukerji, Amrish Puri, Duleep Tahil, Farida Jalal, Prem Chopra, Johnny Lever, Ruby Bhatia, Deepti Bhatnagar
While celebrating the marriage of his best friend, Raj, the enviable groom, meets a charming girl. Their relationship quickly moves forward, and soon the couple decides to create a real family. After a rich wedding the heir of an industrial tycoon hears the long-awaited news: he will be a father!
But this was not to come true – Priya accidentally falls, resulting in a miscarriage. That was not enough – the cruel medical verdict declared the unfortunate woman infertile. The unfortunate couple is hesitant to reveal the secret to their parents when they bring their adopted child into the house, passing it off as their own.
The film's release was marked by a huge scandal. It was suspected that one of the Mafia clans financed the shooting. The filmmakers were repeatedly summoned for interrogation, and screenings took place in cinemas in the presence of police officers.
Kabhi Alvida Naa Kehna
Rating IMDB – 6.1
Genre: Drama, melodrama
Production India / 2006
Budget: ₹ 700 000 000
Worldwide gross: $25,229,168
Directed by Karan Johar
Cast: Amitabh Bachchan, Shah Rukh Khan, Abhishek Bachchan, Rani Mukerji, Preity Zinta, Kiron Kher, Arjun Rampal, John Abraham, Logan Anderson, Lisa Anselmo
Sports careers can be too short – serious injuries are to blame. Such was the fate of soccer player Dev Saran. Instead of sympathy and support from his spouse, he felt a complete coldness, yes the employment of Ria's career growth.
In the same town lives a young woman Maya, who is married to Rishi. Alas, but at one time the girl could not understand that with close friends you can not create a family. As a result, the attractive, intelligent Maya's spouse ceased to be interested as a man. A chance encounter with a failed star turns her life upside down – both got a deficit of what their own families don't have.
Curiously, all the sports scenes are directed by one of the actors in the title role. The director of the film was poorly versed in the intricacies of sports, while Shah Rukh Khan, on the other hand, was seriously into cricket and soccer for a long time.
Chennai Express
Rating IMDB – 6.1
Genre: Action, melodrama, comedy, adventure
Production India / 2013
Worldwide gross: $50,345,526
Directed by Rohit Shetty
Cast: Deepika Padukone, Shah Rukh Khan, Sathyaraj, Nikitin Dhir, Mukesh Tiwari, Priyamani, Yogi Babu, Delhi Ganesh
The boy, who lost both parents early, was brought up by his grandparents. The grandson grew up to be an honest, decent guy who can always be relied upon. In a few days, the old parents' support is going to celebrate their fortieth anniversary, but the sad news comes – the grandfather's death. It is his will that his ashes should be scattered at Rameshwaram.
On the eve of this event, Rahu promises his friends to go to Goa. He does not want to let anyone down! He decides to kill two birds with one stone: he buys a ticket on the Chennai Express, supposedly on his way to fulfill the last will of his loved one. There he has a fateful meeting that messes up his plans.
During the filming, the actor starring had surgery on his shoulder because of an injury, and the actress Deepika had to take lessons in the Tamil language to get rid of the accent.
Kanne Kalaimaane
Rating IMDB – 6.3
Genre: Drama, melodrama
Production India / 2019
Directed by Shinu Ramasami
Cast: Udhayanidhi Stalin, Tamanna Bhatia, Vadivvukarsai, Vasundhara Kashyap, Shaji
The young man worked as a farmer, earning the respect of his fellow villagers: Kamalakannan constantly provided feasible assistance to those in need when the situation demanded it, and gave sensible advice. An unforeseen thing happened – the boy fell in love with a beautiful girl. He could have been happy, but his sweetheart belonged to another caste, which meant a relationship without a future.
Her parents will never agree to an alliance with an outsider, and even if they do, the other relatives will revolt against the shame. In the most difficult situation, the peasant tries not to lose his fragile, hard-won happiness.
The shooting of the film took place in the villages near Madurai, the oldest Indian city, and was completed in 45 days. By the way, the literal translation of the original title in Russian sounds like My Dear Beauty!
Sanam Teri Kasam
Rating IMDB – 7.5
Genre: Musical, drama, melodrama
Production India / 2016
Worldwide gross: $67,736
Directed by Radhika Rao, Vinay Sapru
Cast: Harshvardhan Rane, Mavra Hawkin, Vijay Raaz, Murli Sharma, Manish Chaudhary, Anurag Sinha, Sudesh Berry, Shraddha Das, Rushad Rana
Saraswati works as a librarian and is considered by others to be a typical bookworm. Nature has not endowed her with beauty, which prevents the girl from getting married and leaving her paternal home. Her relatives try to find her a bridegroom, but the potential candidates for marriage are not in a hurry to propose.
Kaveri hates her older sister for preventing her from getting married and going to America permanently. The girl is deathly tired of the interference in her personal life, so she enlists the help of a neighbor named Inder.
Participation in the filming was the debut work for both actors involved in major roles.
October
Rating IMDB – 7.5
Genre: Drama, melodrama
Production India / 2018
Directed by Shoojit Sircar
Cast: Varun Dhawan, Banita Sandhu, Geetanjali Rao, Isha Chaturvedi, Ashish Ghosh
Dan works in a prestigious five-star hotel located in the largest Indian city of Delhi. He recently turned 21, but he has no grand plans. His character is not easy to control, and often he can't contain his emotions.
It is difficult for the people around him to interact with him, as the young man treats his professional duties with a sleeve down. His life is calm and measured, but everything changes after a tragic accident when his friend Shiuli has an accident.
The film is based on real events: the filmmakers were inspired by newspaper essays about the lives, feelings and sensations of people with profound brain damage. Curiously enough, in order to better fit into the character of the main character, the actor had to practice in a hotel for several weeks.
Pitta Kathalu
Rating IMDB – 5.0
Genre: Drama, melodrama
Production India / 2021
Directed by Nag Ashwin, Sankalp Reddy
Cast: Shruti Hasan, Jagapati Babu, Satyadev Kancharana, Amala Paul, Lakshmi Manchu, Srinivas Avasarala
Love is multifaceted, which the four women will experience firsthand. They will have to go through the basic stages of the test of feelings, from jealousy to secrets. The events take place in the Indian province, where representatives of different social strata live simultaneously.
The girls will face injustice and attempts to infringe on the rights of men and those around them. They are ready to stand up for their own interests and rights, which requires courage and a willingness to reject society's generally accepted norms.
Women's Stories is the first series of new Indian films to be released on Netflix in its original Telugu voiceover.
Ek Villain
Rating IMDB – 6.5
Genre: Action, thriller, drama, melodrama, crime
Production India / 2014
US fees: $730,530
Directed by Mohit Suri
Cast: Sidharth Malhotra, Ritesh Deshmukh, Shraddha Kapoor, Shaad Randhawa, Aamna Shariff, Prachi Desai, Meher Acharya
Guru has always been cruel and unprincipled, and working for a politician has further deteriorated his character. There are many secrets and secrets in his past that keep him awake.
One day the beautiful Aisha meets him on his way, and the resulting feeling of falling in love makes him change. He proposes marriage to the girl and agrees to give up his dirty business, but suddenly his chosen one is attacked. The guy does not intend to forgive the offenders, so he decides to find the perpetrators himself.
Initially, the film was considered a remake of the Korean film I Saw the Devil, but then the director denied it. Curiously enough, in this film, actor Ritesh Deshmukh starred as a negative character for the first time.
Main Hoon Na
Rating IMDB – 7.0
Genre: Musical, melodrama, action, drama, comedy
Production India / 2004
Worldwide gross: $10,836,270
Directed by Farah Khan
Cast: Shah Rukh Khan, Zayed Khan, Amrita Rao, Sushmita Sen, Sunil Shetty, Kabir Bedi, Naseeruddin Shah, Boman Irani, Bindu, Satish Shah
Ram Prasada has one cherished and as yet unfulfilled dream. He sincerely wishes to put an end to the long-standing enmity that has long existed between the countries. The peaceful course of events does not suit some powerful persons. Discord and strife allow them to enrich themselves with impunity and gain unlimited power.
General Sanyana's daughter's life is under mortal threat, and to provide protection, a man shows up at an educational institution and poses as an ordinary student.
One of the songs in the film was filmed in one take, and in the final song the entire crew appears on screen as part of the credits.
Manmarziyaan
Rating IMDB – 6.9
Genre: Melodrama
Production India / 2018
Directed by Anurag Kashyap
Cast: Taapsee Pannu, Abhishek Bachchan, Vicky Kaushal, Jasmine Bajwa, Swaraj Sandhu, Neelu Kohli, Sukhamani Sadana
Rumi is considered a modern and educated girl. She lives with her family members in the Punjab territory, and her usual pastime is not much different from most of her peers. She diligently plays the role of a model daughter and tries not to cause her parents any trouble. The situation changes when she meets a young man named Vicky.
It is interesting that some of the dialogues in the film are complete acting improvisation, not corresponding to the script, and the actor playing Vicki is the namesake of his character.
Chalte Chalte
Rating IMDB – 6.6
Genre: Drama, melodrama
Production India / 2003
Budget: ₹ 120 000 000
US fees: $836,225
Director Aziz Mirza
Cast: Shah Rukh Khan, Rani Mukerji, Jas Arora, Satish Shah, Jaishree T., Rajiv Verma, Lillet Dubey, Johnny Lever, Jameel Khan, Suresh Menon
Raj is a truck driver and is trying to earn a decent living. Priya is considered a wealthy heiress, with a sharp mind and practicality. She has never known financial difficulties, and her whims were instantly fulfilled.
Young people find themselves able to overcome the social barriers that inevitably arise between people from different walks of life. It is an ancient truth that alliances are born in heaven, and the mind can rarely command the heart.
It is funny that the main role was originally intended for Aishwarya Rai. The star of Indian films started shooting the melodrama, but later she was replaced by another actress.
Dilwale
Rating IMDB – 5.1
Genre: Action, drama, melodrama, comedy
Production India / 2015
Budget: $24,000,000
Worldwide gross: $27,496,966
Directed by Rohit Shetty
Cast: Shah Rukh Khan, Kajol, Varun Dhawan, Kabir Bedi, Kriti Sanon, Boman Irani, Johnny Lever, Sanjay Mishra, Vinod Khanna, Mukesh Tiwari
After the meeting between Vir and Isha, the boy realizes that his heart is caught in the net of love. The girl is charming and intelligent, and soon reciprocates her suitor's feelings. The young people decide to share the good news with their relatives. They are absolutely certain that fate has presented them with a gift in the form of the other half.
Unexpectedly, the matter takes a strange turn, and the events begin to resemble the violent elements of nature. Brother Raj and sister Meera, who cannot silently observe the happiness of the couple in love, do their part.
Filming took place in Goa, Hyderabad and Bulgaria, and the Gerua soundtrack became the most expensive in Bollywood.
Yaadein…
Rating IMDB – 4.4
Genre: Musical, drama, melodrama
Production India / 2001
Budget: ₹ 160 000 000
US fees: $1,000,229
Directed by Subhash Ghai
Cast: Jackie Shroff, Hrithik Roshan, Kareena Kapoor, Amrish Puri, Himani Rawat, Kiran Rathod, Anang Desai, Supriya Karnik, Avni Wasa, Madan Joshi
Raj had lived for many years in an upscale London neighborhood. He had a wife and three daughters, but everything changed after the death of his wife. The man returns to his homeland, but a lot has changed in India.
He finds it difficult to communicate with the girls who have grown up, and two of them have married and are trying to build family happiness on their own. The younger Isha is a stubborn character and flatly refuses to believe in love. She has no idea that her soul mate is destined to be her neighbor and childhood friend, Ronit.
The final scene of the film was actually filmed in a scorching summer Mumbai, not London.
Sonu Ke Titu Ki Sweety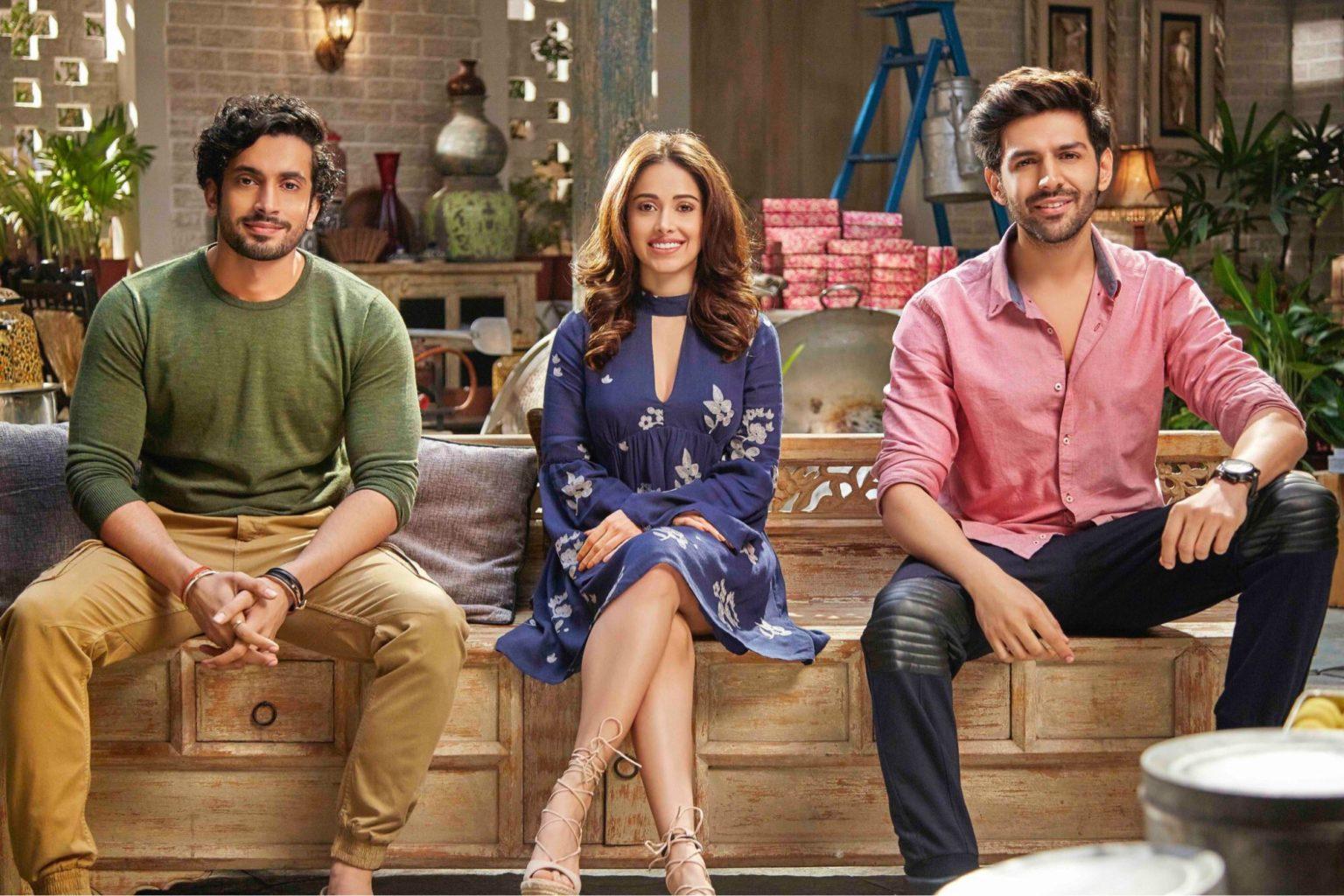 Rating IMDB – 7.1
Genre: Melodrama, comedy
Production India / 2018
Directed by Luv Ranjan
Cast: Kartik Aaryan, Nushrat Bharucha, Sunny Singh Nijar, Alok Nath, Madhu Malti, Pawan Chopra, Ayesha Raza, Deepika Deshpande, Rajesh Jais
Tita is considered by those around him to be an incorrigible romantic. The guy believes in love, but so far he hasn't managed to find the perfect girl. He is constantly haunted by troubles related to love affairs and the search for the other half. His friend Sonu helps him to get out and cope with the pangs of depression.
One day in the life of macho appears Sweetie, devoid of flaws. Buddy is not ready for such a turn, so he tries to find at least the slightest flaw in her. His actions will lead to the opposite effect, because he will not be able to expose the beauty in a bad light.
The songwriter and vocalist took part in making music for an Indian love movie after a two-year career hiatus when he suffered from bipolar disorder.
Business Man
Rating IMDB – 7.2
Genre: Action, crime
Production India / 2012
Directed by Puri Jagannath
Cast: Mahesh Babu, Kajal Aggarwal, Prakash Raj, Ayesha Shiva, Sayaji Shinde, Dharmavarapu Subramanyam, Brahmaji, Raza Murad, Jahangir Khan, Dr. Bharat Reddy
Mumbai Police Commissioner Ajay Bharadwaj reports at a scheduled media event that organized crime has been defeated in the city and one can go out without fear. Soon Vijay Surya arrives at the Mumbai station from South India; he has no acquaintances, no weapons, no means of livelihood. He plans to legalize the mafia, to become the main authority among criminals.
He almost succeeds in carrying out his plans, but the law enforcement authorities get in the way. In order to prevent the commissioner from interfering with his plans, the ruthless Vijay gets acquainted with his daughter and pretends to be in love with her. He has no moral principles and is willing to do anything for the ultimate power. Who will win in this confrontation?
The film is categorized as for adults, but not because of the scenes of violence, but because of the dialogues of the characters.
Kabhi Khushi Kabhie Gham…
Rating IMDB – 7.4
Genre: Musical, drama, melodrama
Production India / 2001
Budget: $7,500,000
Worldwide gross: $11,329,690
Directed by Karan Johar
Cast: Amitabh Bachchan, Jaya Bhaduri, Shah Rukh Khan, Kajol, Hrithik Roshan, Kareena Kapoor, Farida Jalal, Jibran Khan, Rani Mukerji, Alok Nath
The family of a wealthy and famous businessman from India raises two sons: adopted Rahul and native Rohan, who is nine years younger. The adopted son is friends with Naina, from a good, rich family, who is in love with him, and the father insists on marrying him. But Rahul falls in love with someone else, the beautiful Anjali from the poor neighborhood, and, disobeying his orders, marries in secret.
The newlyweds leave for London together. His father does not forgive such an act, as the girl is not suitable for the boy's status. Growing up, Rohan learns about the conflict between the relatives and tries to reunite them.
At the time of its creation, the film was the most expensive of all Indian films.
Mr. Majnu
Rating IMDB – 6.1
Genre: Melodrama
Production India / 2019
Directed by Venki Atluri, Bhogavally Bapinidu
Cast: Akil Akineni, Nidhi Agerwal, Isabelle Leite, Nagendra Babu, Ajay, Raj Awasti
Handsome Vikram never suffered from lack of attention. And now that he's in college, he hasn't lost his popularity, and he's always surrounded by a bunch of boyfriends and hotties. He's fine with that arrangement. Easy connections are convenient, allowing the guy not to burden himself with various obligations.
Everything changes dramatically when he meets a charming student who conquers his heart at first sight.
The film was shot in Telugu and the dubbed Hindi version was released on Youtube, garnering nearly a quarter of a billion views.
Om Shanti Om
Rating IMDB – 6.7
Genre: Musical, melodrama, action, thriller, drama
Production India / 2007
Worldwide gross: $39,990,805
Directed by Farah Khan
Cast: Shah Rukh Khan, Arjun Rampal, Kiron Kher, Shreyas Talpade, Deepika Padukone, Bindu, Javed Sheikh, Satish Shah, Uvika Chaudhary, Shawar Ali
India, 1970s. Om and Pappu's buddies dream of an acting career, but in the meantime they are only involved in extras. What gives them confidence is Om's mother, who has appeared in many films as a supporting actress. She is convinced that her son will definitely be a success and employment in the great project, because her boy is very talented!
The boy's motherly words are pouring honey in his ears and raising his self-esteem. He is so eager for his mother's prophecies to come true, because then he can be closer to the incomparable Shanti, the brilliant actress. The fire, whether it's a coincidence or not, helps him become friends with the girl.
One of the rarity cars involved in the story originally belonged to the family of the actor, who played the main role.
Lust Stories
Rating IMDB – 6.4
Genre: Drama, melodrama
Production India / 2018
Directed by Zoya Akhtar, Dibakar Banerjee, Karan Johar
Cast: Radhika Apte, Bhumi Pednekar, Manisha Koirala, Sanjay Kapoor, Vicky Kaushal, Kiara Advani, Neil Bhupalam, Jaideep Ahlawat, Akash Thosar, Neha Dhupia
The film tells four different stories of human destiny and love. At the center of each is a woman.
The first episode shows a romance between a student and a teacher. A young boy has feelings for a mature woman, and he is not intimidated by the age difference or the accepted limits of permissibility.
The second story is about a relationship between a rich man and his maid.
The last two stories share the problem of infidelity in marriage. The betrayal of a spouse is a burning theme at all times. Infidelity makes millions of people unhappy and breaks the hearts of innocent children who sincerely believe in unconditional love.
Released on the streaming platform Netflix, the film raises the previously taboo themes of sexuality and emancipation in Indian cinema.
Devdas
Rating IMDB – 7.6
Genre: Musical, drama, melodrama, comedy
Production India / 2002
Budget: ₹ 500 000 000
US fees: $2,745,382
Directed by Sanjay Leela Bhansali
Cast: Shah Rukh Khan, Aishwarya Rai Bachchan, Madhuri Dixit, Jackie Shroff, Kiron Kher, Smita Jaikar, Tiku Talsania, Vijayendra Ghatge, Milind Gunaji
Devdas and Paro had been the closest of friends since their carefree childhood. And as the children grew up, the friendship transformed into the love of a man and a woman. But the young man left to study in London, and it broke the heart of a girl in love.
Back home already a different, Western-educated man. Paro loves him, but realizes: there is now a chasm between them. Love is mutual, but Devdas is afraid to go against the will of his relatives, for whom wealth and status are more important than human life. The guy chooses a completely different path and even falls in love.
A unique house with colored stained glass windows was built for several months, hoping for good weather. But there were four heavy rainstorms, which caused the windows to be constantly repainted.
Love Per Square Foot
Rating IMDB – 7.2
Genre: Melodrama, comedy
Production India / 2018
Directed by Anand Tiwari
Cast: Vicky Kaushal, Angira Dhar, Alankrita Sahay, Raguvir Yadav, Ratna Pathak, Supriya Pathak, Brijendra Kala, Rekha Bhardwaj, Kunaal Roy Kapoor, Arunodai Singh
Sanjay and Karina are in love and have been living together for several months. The love of the heroes of the Indian film has been tested more than once, and the time has come to tie the bonds of marriage. Both the boy and the girl are in no hurry to take such a serious step and continue to enjoy the courtship.
But one day everything changes: the lovers decide to buy real estate. The couple considers the conditions of various banks for mortgages and realizes that the interest rates for married couples are much lower. This fact pushes Sanjay and Karina to decide to get married. But will this calculation lead the young couple to a happy life together?
On the Netflix platform, this was the first of the Indian films, and the dialogue scenes for the characters were written by Sumit Vyas, star of the YouTube series.
Rab Ne Bana Di Jodi
Rating IMDB – 7.2
Genre: Drama, melodrama, comedy, music
Production India / 2008
Budget: ₹ 220 000 000
Worldwide gross: $29,914,469
Directed by Aditya Chopra
Cast: Shah Rukh Khan, Anushka Sharma, Vinay Pathak, M.K. Rayna, Manmeet Singh, Kajol, Rani Mukerji, Preity Zinta, Bipasha Basu, Lara Dutta
Taani is young and beautiful, but life does not bring her happiness. The girl has lost her relatives and was forced to marry out of love. Surinder has warm and affectionate feelings for his wife and tries to please her, but they have no common ground, so all his attempts are in vain.
Taani is active, bright, engaged in dancing and wants to win in the Dancing Jodi contest, while her husband is a man of old views, quiet and passive. Despite this, the man in every way supports his wife's desire to dance and pays for classes. At the first dance lesson, the girl meets her partner, Raj. He is young, cheerful, cheerful, and not at all like the boring spouse…
The film's calling card, the Sharuk dance, was played in three takes. He suggested a few moves himself, calling the scene the easiest to shoot during his film career.
Baabul
Rating IMDB – 5.4
Genre: Drama, melodrama, family
Production India, France / 2006
Directed by Ravi Chopra
Cast: Amitabh Bachchan, Salman Khan, Hema Malini, John Abraham, Rani Mukerji, Om Puri, Sarika, Aman Verma, Parmeet Sethi, Rajpal Yadav
The most important thing for Balraj Kapoor is family. He has a beautiful wife Shobhna and only heir Avinash. The guy has lived and studied abroad for a long time. Now he returns home and falls in love with the charming Millie. The young people get married, and soon they have a wonderful baby boy. Millie has a good friend, a musician named Rajat. He has always been secretly in love with the girl, and when he sees that she is happy, Rajat decides to go to Europe and get involved in music.
But a terrible tragedy happens – Avinash dies. Balrai loves his daughter-in-law and grandson very much and, despite the lack of understanding from the relatives, contrary to established traditions, tries to help the unhappy girl again feel joy and happiness.
The role, which went to John Abraham, was offered to A. Kumar, B. Deol, A. Bachchan and Sh. Khan. They declined because of a mismatch in schedules.
Josh
Rating IMDB – 6.2
Genre: Musical, thriller, drama, melodrama
Production India / 2000
US fees: $426,318
Directed by Mansoor Khan
Cast: Shah Rukh Khan, Aishwarya Rai Bachchan, Chandrachur Singh, Sharad S. Kapoor, Priya Gill, Sharath Saxena, Vivek Vaswani, Anjan Srivastava, Kumar Bharadwaj, Suhas Joshi
The events of the film unfold in the provincial town of Goa, Vasco. The attention of the town's inhabitants is fixed on the ongoing rivalry between two gangs. The leader of the first company is Max Diaz, and Prakash Sharma is in charge of the second.
One day Prakash's brother, Rahul, returns to Mumbai and at first sight falls in love with Shirley, a charming girl. The girl reciprocates his feelings, but very soon it turns out that she is Max's little sister. Will the lovers be able to retain their tender feelings and stay together despite the fact that their brothers are sworn enemies?
In order to achieve authenticity of kinship with Aishwarya's character, actor Sh. R. Khan had to wear blue lenses.
Laaga Chunari Mein Daag: Journey of a Woman
Rating IMDB – 5.4
Genre: Drama, melodrama, family
Production India / 2007
Worldwide gross: $9,354,562
Directed by Pradeep Sarkar
Cast: Rani Mukerji, Jaya Bhaduri, Konkona Sen Sharma, Kunal Kapoor, Anupam Kher, Abhishek Bachchan, Hema Malini, Murli Sharma, Kamini Kaushal, Harsh Chhaya
The story centers on the Sahai family. The father is seriously ill and needs a large sum of money for treatment. The family has almost no money left to live on. On top of all this, they could be deprived of the roof over their heads: they want to take away the house for debts.
The elder daughter is going to Mumbai to earn money to help her parents get out of this difficult situation. But the girl has dropped out of school, and without an education getting a job in a city with such a high standard of living is almost impossible. Trapped, Vibha decides to take a desperate step.
Rani Mukherjee and Abhishek Bachchan met on the set for the seventh and last time.