It's no secret that since the time of Arthur Conan Doyle, the detective genre is one of the most beloved in both books and movies. People have always been interested in understanding the intricacies of plots, details of atrocities, psychology of criminals and victims. We offer you a list of the best detective movies of recent years, which will allow you to forget about everything in the world.
The Little Things
IMDB Rating – 6.3
Genre: Detective, Crime, Thriller, Drama
Production: USA / 2020
Budget: $30,000,000
Worldwide Box Office: $29,942,746
Director: John Lee Hancock
Starring: Denzel Washington, Rami Malek, Jared Leto, Christopher Bauer, Michael Hyatt, Terry Kinney, Natalie Morales, Isabel Arraiza, Joris Jarski, Glenn Morshower
On official business, elderly cop Joe Deacon returns to Los Angeles, from which he fled years ago after a nervous breakdown. Young talented detective Jimmy Baxter attracts Joe to catch a serial killer. The circumstances of the crimes remind Deacon of a long-standing, unsolved case. But Baxter already has a suspect, and only evidence is missing. But not everything is so simple in this case, all its participants have secrets, and the solution will be shocking.
The script of the thriller was written by John Lee Hancock back in 1993, and was screened only in 2021. After Steven Spielberg refused to direct the film because it was too dark, John Lee Hancock sat in the director's chair.
Knives Out
IMDB Rating – 7.9
Genre: Detective, comedy, drama, crime
Production: USA / 2019
Budget: $40,000,000
Worldwide Box Office: $311,605,581
Director: Ryan Johnson
Starring: Daniel Craig, Ana de Armas, Chris Evans, Jamie Lee Curtis, Michael Shannon, Don Johnson, Toni Collette, Lakit Stanfield, Christopher Plummer, Katherine Langford
Eccentric detective Benoit Blanc investigates the circumstances surrounding the death of 85-year-old writer Harlan Tromby, who was found in his own bedroom with his throat slit. Blanc must answer: was the old man murdered, or was it suicide?
In the best traditions of classic detectives, everyone is a suspect. On the eve of death, the writer managed to quarrel with the whole family, and each of the household had and reason and opportunity to deal with willful millionaire.
In 2022, a sequel to the detective film "Get Knives 2" was released, which is related to the first part only by detective Benoit Blanc, played by Daniel Craig.
Enola Holmes
IMDB Rating – 6.6
Genre: Adventure, Detective, Crime
Production: UK / 2020
Director: Harry Bradbeer
Starring: Millie Bobby Brown, Henry Cavill, Sam Claflin, Helena Bonham Carter, Louis Patridge, Bern Gorman, Adil Akhtar, Susan Wokoma, Hattie Morahan, David Bamber.
The exciting and dangerous adventures of Enola Holmes, the younger sister of Sherlock and Mycroft Holmes. Enola was brought up by her suffragette mother against the canons of the Victorian era.
The girl does not wear a bonnet and does not know how to laugh delicately, sew or knit. But she knows jiu-jitsu and plays chess. After the disappearance of her mother, Enola is threatened with "imprisonment" in a boarding school for noble girls, but the girl escapes and begins her own investigation.
The movie is based on the book by Nancy Springer "The Enola Holmes Investigations. The Case of the Disappeared Marquis. The performer of the role of Enola Holmes, 16-year-old Millie Bobby Brown, admitted that she was not familiar with the stories of Arthur Conan Doyle.
Gone Girl
IMDB Rating – 8.1
Genre: Thriller, Drama, Detective
Production: USA / 2014
Budget: $61,000,000
Worldwide Box Office: $369,330,363
Director: David Fincher
Starring: Ben Affleck, Rosamund Pike, Neil Patrick Harris, Tyler Perry, Carrie Coon, Kim Dickens, Patrick Fugit, David Clennon, Lisa Baines, Missi Pyle
The celebration of the five-year anniversary of the marriage of Nick and Amy Dunn did not take place. Nick returns home to find that his wife has been kidnapped. Nick goes to the police and is the first to fall under suspicion. The man turns out to have too many secrets.
Psychological drama "Vanished" is based on the novel of the same name by Gillian Flynn. The circumstances of the thriller are reminiscent of the crime that occurred in 2002 in California. In real life, the body of a pregnant girl who disappeared was found, and her husband was sentenced to death.

Searching
IMDB Rating – 7.6
Genre: Detective, Thriller, Drama
Production: USA, Russia / 2018
Budget: $880,000
Worldwide Box Office: $75,462,037
Director: Anish Chaganty
Starring: John Cho, Sarah Sohn, Alex Jane Gow, Megan Lew, Kaya Dawn Lau, Michelle La, Joseph Lee, Dominic Hoffman, Sylvia Minasian, Melissa Disney
Do we know our family and friends well? After the death of his wife, David Kim became estranged from his teenage daughter Margo. Suddenly, the girl disappeared. David, who hacked into Margot's laptop discovered that he doesn't know his daughter at all. In search of a man will have to pass a difficult path full of unpleasant discoveries, lies and suspicions.
The thriller is shot in the style of screenlife, that is, all the events of the movie narrative take place on a computer screen. Filming the picture took only 13 days, but post-production – 2 years. Thus, for non-English-speaking countries, services and sites flickering on the screen were translated into the language of the country of distribution.
Endeavour
IMDB Rating – 8.4
Genre: Drama, Crime, Detective
Production: UK / 2012
Director: Colm McCarthy
Starring: Sean Evans, John Light, Flora Montgomery, Patrick Malahide, Michael Matus, Jack Ashton, Daisy Head, Holly Ridley, Lisa Backwell, Jenna Harrison.
This retro crime series is consistently ranked as one of the best detective films of recent years. England, 60-70s of the last century. Young Inspector Constable Indevor Morse is not like ordinary policemen. He is an Oxford graduate, a fan of classical music, attends the opera, likes Jaguar cars and is promiscuous in his love affairs. But he is completely absorbed in investigating crimes, and he especially succeeds in the most intricate cases.
The multi-part project consists of eight seasons, the last of which was released in 2021. "Endeavor" is a prequel to the series "Inspector Morse" (1987-2000).
Motherless Brooklyn
IMDB Rating – 6.8
Genre: Drama, Crime, Detective
Production: USA / 2019
Budget: $26,000,000
Worldwide Box Office: $18,477,736
Director: Edward Norton
Starring: Edward Norton, Gugu Embata-Raw, Alec Baldwin, Willem Defoe, Bruce Willis, Ethan Sapley, Cherry Jones, Bobby Cannavale, Dallas Roberts, Josh Pace
Noir detective from Edward Norton. Lionel Essrog is a bloody lunatic, but he knows how to work his head and use that advantage. Lionel's mentor was murdered, and he won't stop until he avenges his death. But the boy has forgotten that this town belongs to the powerful Moses Randolph. By putting Randolph's interests at risk, Lionell is taking a huge risk.
The main character of the picture, played by Edward Norton himself, suffers from Tourette's syndrome. This is a disorder of the central nervous system, manifested in involuntary motor tics and shouting. At the same time, the patient's intelligence is completely intact.
Game Night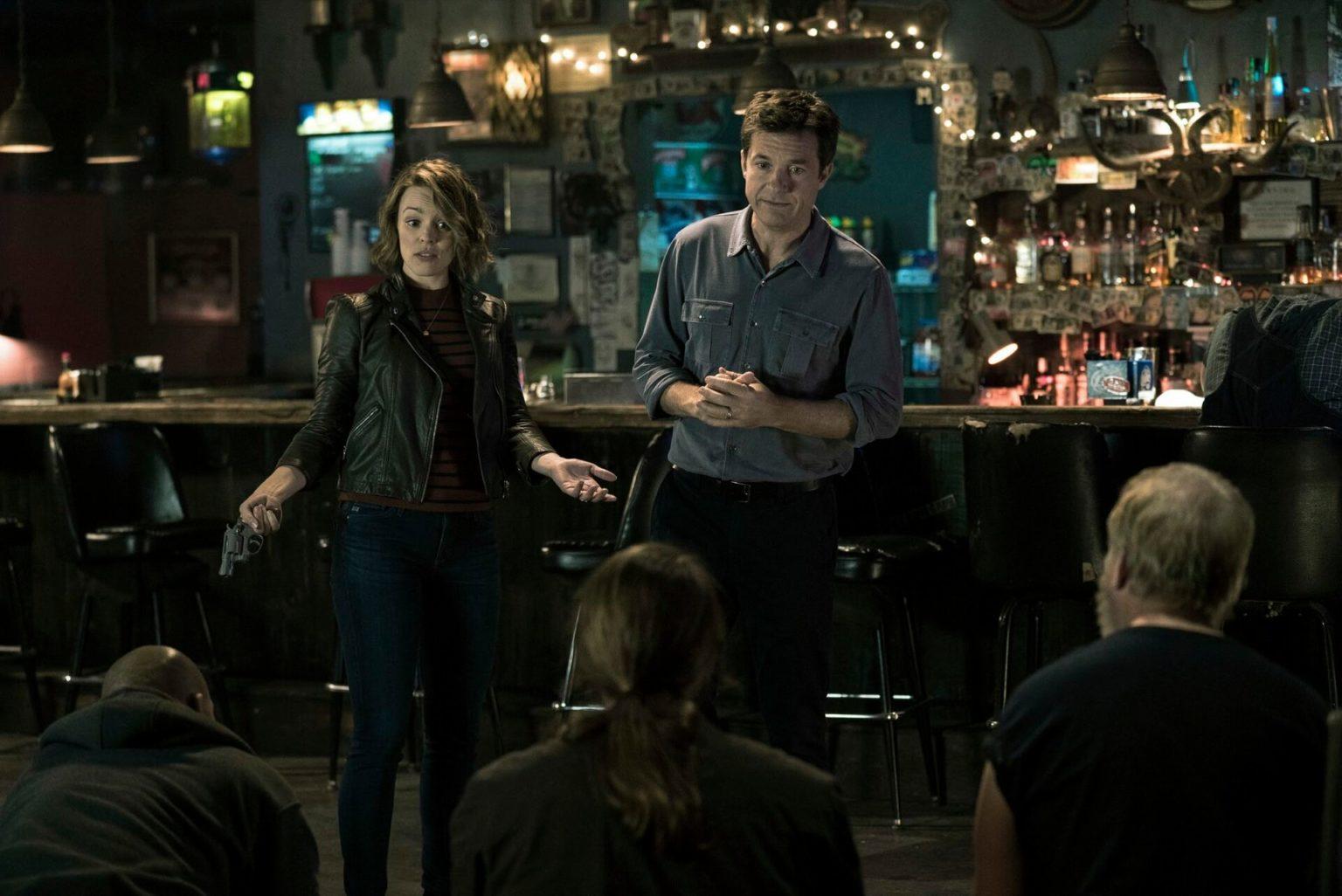 IMDB Rating – 6.9
Genre: Action, Thriller, Comedy, Crime
Production: USA / 2018
Budget: $37,000,000
Worldwide Box Office: $117,679,066
Director: John Francis Daly, Jonathan M. Goldstein
Starring: Jason Bateman, Rachel McAdams, Kyle Chandler, Sharon Horgan, Billy Magnussen, Lamorne Morris, Kylie Bunbury, Jesse Plemons, Michael C. Hall, Danny Huston
Spouses Annie and Max, along with other young couples, have weekly fun playing intellectual role-playing games. One night they have to find Annie's kidnapped brother. Like real detectives, the young people take up his search. But gradually Annie and Max realize that what is happening around them is not a joke at all, and they are in real danger.
To get to know each other better, the actors before the start of shooting sparkling comedy action movie also played "night games", but this time board games.
The Kid Detective
IMDB Rating – 7.0
Genre: Drama, Comedy, Detective
Production: Canada / 2020
Worldwide Box Office: $367,890
Directed by: Ewan Morgan
Starring: Caitlin Chalmers-Rizzato, Adam Brody, Caleb Horne, Wendy Crewson, Jonathan Whitaker, Brent Scagford, Steve Gagne, Giovanna Moore, Jesse Noah Gruman
Abe Applebaum, 32, is having trouble growing up. As a kid, he was a golden boy with a high level of intelligence who cracked intricate cases like peanuts. Now Abe is a private investigator with a failed career who drowns his self-pity in alcohol. Everything changes when a client asks him to look into the murder of her boyfriend. The search for criminals will lead the detective to the solution of the crime, unsolved by him in his youth.
One of the first private investigators is considered to be the Frenchman Eugène François Vidocq. This soldier, criminal and privateer founded the first private detective agency, the Bureau of Universal Information for Commerce and Industry, in 1833.
Contratiempo
IMDB Rating – 8.1
Genre: Thriller, Drama, Crime, Detective
Production: Spain / 2016
Budget: €4,000,000
Worldwide Box Office: $31,191,910
Director: Oriol Paolo
Starring: Mario Casas, Ana Wachener, Jose Coronado, Barbara Lenny, Francesc Orella, Paco Toews, David Selvas, Iñigo Gastesi, San Elamos, Manel Duezo
Adrian Doria, a young and successful businessman, is suspected of murdering his mistress and is being held in custody pending trial. Defending him will be the famous lawyer Virginia Goodman. For a woman this case is the last in her career, and she does not intend to lose. All the evidence against Adrian, the defense needs any little thing that will help justify the man. The young businessman is forced to tell Virginia the circumstances of not only the murder, but also the events that preceded it.
Spanish director Oriolo Paolo's crime thriller served as the basis for the 2019 Indian film Revenge. In the Indian version, the suspect in the lover's murder was a woman and the lawyer was a man.
Rememory
IMDB Rating – 6.1
Genre: Fantasy, Drama, Detective
Production: UK, USA, Canada / 2017
Worldwide Box Office: $70,124
Director: Mark Palansky
Starring: Peter Dinklage, Matt Ellis, Jordana Largy, Martin Donovan, Evelyn Brochu, Henry Ian Cusick, Anton Yelchin, Julia Ormond, Gracyn Shiney, Colin Lawrence
Memories are the ability of the human brain to reconstruct images and situations experienced in the past. Some memories a person tends to forget, others, on the contrary, to keep as long as possible.
Sam Bloom lost his brother in an accident and painfully cannot remember his last words before his death. He learns about the Mnemo device created by the brilliant scientist Gordon Dunn. "The Mnemo can replay memories. But the scientist dies suddenly, and Bloom decides to use the device to uncover the circumstances of his death.
In the crime drama "Remember Everything" played the last role of Anton Yelchin – an American actor of Russian descent.
Wind River
IMDB Rating – 7.7
Genre: Detective, crime, thriller
Production: UK, Canada, USA / 2016
Budget: $11,000,000
Worldwide Box Office: $43,980,821
Director: Taylor Sheridan
Starring: Jeremy Renner, Elizabeth Olsen, Jon Bernthal, Kelsey Asbil, Julia Jones, Theo Briones, Apesanahquat, Graham Greene, Tantoo Cardinal, Eric Lange
A gritty, heart-wrenching thriller set against the backdrop of Wyoming's wild, untamed wilderness. Young FBI agent Jane Banner arrives on an Indian reservation to investigate the death of 18-year-old Indian girl Natalie Hanson. To help her comes local ranger Corey Lambert. It would seem easy to find the killer in a small village, but everything turned out to be not so simple.
One of the detective movies of recent years, based on real events. The director of the movie Taylor Sheridan in his youth lived in an Indian reservation and is familiar with the problems of this part of the U.S. population firsthand. The movie was partially financed by the money of the Indian community.
Shock and Awe
IMDB Rating – 6.3
Genre: Thriller, Drama, Military, Biography, History
Production: USA / 2017
Worldwide Box Office: $182,415
Director: Rob Reiner
Starring: Woody Harrelson, James Marsden, Rob Reiner, Tommy Lee Jones, Jessica Biel, Milla Jovovich, Richard Schiff, Luke Tenney, Terrence Rosemore, Margo Moorer
Politicians don't care about the truth, and if they decide to start a war, they will. After the terrorist attacks of September 11, 2001, America is gripped by panic after reports that Iraq has weapons of mass destruction. A group of honest and unbiased journalists are trying to prove that the President of the United States is blatantly lying to the nation. The White House administration has already decided to go to war and is now trying to justify it.
Another name for the political drama is "Shock and Awe". Shock and Awe is a special tactic of the US military based on the use of overwhelming force and demonstration of impressive power.
Mysterium (movie series)
IMDB Rating – 7.2
Genre: Detective, Crime, Thriller
Production: Denmark, Germany, Sweden, Norway / 2013
Budget: €5,000,000
Worldwide Box Office: $13,656,380
Director: Mikkel Nørgaard
Starring: Nikolaj Lee Kaas, Fares Fares, Per Scheel Kruger, Troels Luby, Oyvind B. Fabricius Holm, Søren Pilmark, Divya Das, Anna Berskog Hauger, Sonja Richter, Rasmus Bothoft
Well-made, excellent detective stories from Scandinavian filmmakers. Detective Karl Merk is suspended from his operational work and sent to "paper" work in the Q department, the archive of unsolved cases.
While researching a case involving the kidnapping of a woman, Karl stumbles upon a clue that could be the key to solving the case. Carl and his partner Asad, against the wishes of their superiors, begin to investigate.
The series includes the following motion pictures: "Mysterium. The Beginning" (2013), "Mysterium. Pheasant Hunters" (2014), "Mysterium. Darkness in a Bottle" (2016), "Mysterium. Journal 64" (2018), and "Mysterium. The Marco Effect."
he Woman in the Window
IMDB Rating – 5.7
Genre: Thriller, Crime, Detective
Production: USA / 2021
Director: Joe Wright
Starring: Amy Adams, Fred Hechinger, Wyatt Russell, Gary Oldman, Julianne Moore, Brian Tyree Henry, Tracy Letts, Anthony Mackie, Mariah Bowsman, Jennifer Jason Leigh
You don't need to look into other people's windows, sometimes you can see scary things in them. Anna Fox has agarophobia, a woman drinks wine all day long, watches old movies and observes the life of her neighbors through the windows.
One day she witnesses a crime: her neighbor is brutally murdered. But the police do not believe Anna, writing off everything on drugs that can cause hallucinations. The woman decides to get to the truth on her own.
Psychological thriller is based on the novel of the same name by Daniel Mallory. After showing the picture in test mode, it was decided to send it for revision. Scenes that did not like the audience, reshot, and the tape remounted.
The Good Liar
IMDB Rating – 6.7
Genre: Drama, Detective
Production: UK, Germany, USA / 2019
Budget: $10,000,000
Worldwide Box Office: $33,856,058
Director: Bill Condon
Starring: Helen Mirren, Ian McKellen, Russell Tovey, Jim Carter, Mark Lewis Jones, Laurie Davidson, Phil Dunster, Lucian Msamati, Johannes Høyckur Jóhanneson, Tunji Kasim.
Swindled con man Roy Courtney lures naive widow Betty MacLeish into his web. The woman, as Roy cynically puts it, is "worth" three million pounds sterling. The task of the crook – to rob the romantic lady, opening a joint bank account. But it remains to be seen who's after whom. Betty is not as simple as it seems at first glance, she too has a plan and loyal assistants.
The London Underground station Charing Cross, where Courtney massacred his foe, also appeared in one of the Bond films – 007: Skyfall (2012).
Daglicht
IMDB Rating – 7.0
Genre: Thriller, Drama, Detective
Production: Netherlands / 2013
Worldwide Box Office: $2,428,270
Director: Diederik Van Rougen
Starring: Matteo van der Griijn, Monique van de Ven, Derek de Lint, Fedja van Heijt, Angela Scheif, Theis Rømer, Martje van de Wetering, Victor Löw, Ali Ben Horsting, Yap Spijkers
The plot of this thriller resembles a tightly wound spiral. Successful lawyer Iris learns a family secret. Her mother hid from her autistic brother, who years ago was convicted of double murder, and is in a psychiatric hospital.
The young woman, whose son also suffers from autism, became sympathetic to her brother's plight and decided to look into the circumstances of the case. This will change the young woman's life forever.
Autism is a disorder of mental and psychological development, which is expressed in the lack of emotions and the sphere of communication, the patient's actions often lack social meaning. The word itself translates as "a person inside himself" or "gone into himself". According to statistics, autism affects every hundredth inhabitant of the planet. Every year there are more patients with this disease by 10-17%.
An Inspector Calls
IMDB Rating – 7.7
Genre: Thriller, Drama, Crime, Detective
Production: UK / 2015
Director: Ashlyn Walsh
Starring: David Thewlis, Lucy Chappelle, Miranda Richardson, Ken Stott, Finn Cole, Chloe Pirrie, Sophie Rundle, Kyle Soller, Flora Nicholson, Gary Davies
At the venerable home of Arthur Burling, a wealthy manufacturer, in the midst of a family celebration, a strange visitor arrives, calling himself Inspector Gull. To the astonished family he said that he was investigating the circumstances of the suicide of a poor girl Eva Smith and intended to talk to each member of the family individually. The housemates are at first perplexed as to what they have to do with the girl. But gradually it turns out that each of them knew Eva and may be involved in her death.
Psychological detective – an adaptation of the play of the same name by English writer J.B. Priestley, who never revealed the true identity of Inspector Gull.
Unknown
IMDB Rating – 6.8
Genre: Action, Thriller, Detective
Production: UK, Germany, France, USA / 2011
Budget: $30,000,000
Worldwide Box Office: $130,786,397
Director: Jaume Collet-Serra
Starring: Liam Neeson, Diane Kruger, January Jones, Aidan Quinn, Bruno Ganz, Frank Langella, Sebastian Koch, Olivier Schneider, Stipe Erceg, Rainer Bock
Who are you really, Dr. Martin Harris? Dr. Harris and his wife arrive in Berlin for an international congress, but on their way to the hotel, the cab gets into an accident. Waking up in the hospital, the doctor discovers that his identity has been stolen. His wife does not recognize him, and at the congress another man appears under his name. Martin tries to figure out who he really is and what is even going on. Meanwhile, the doctor is constantly being tried to kill by unknown assailants.
One of the best foreign detective movies of recent years. The performer of the main role, Liam Neeson, watched the final result a year after filming and, since he had practically forgotten the plot lines, was extremely shocked by the unexpected ending.
Les traducteurs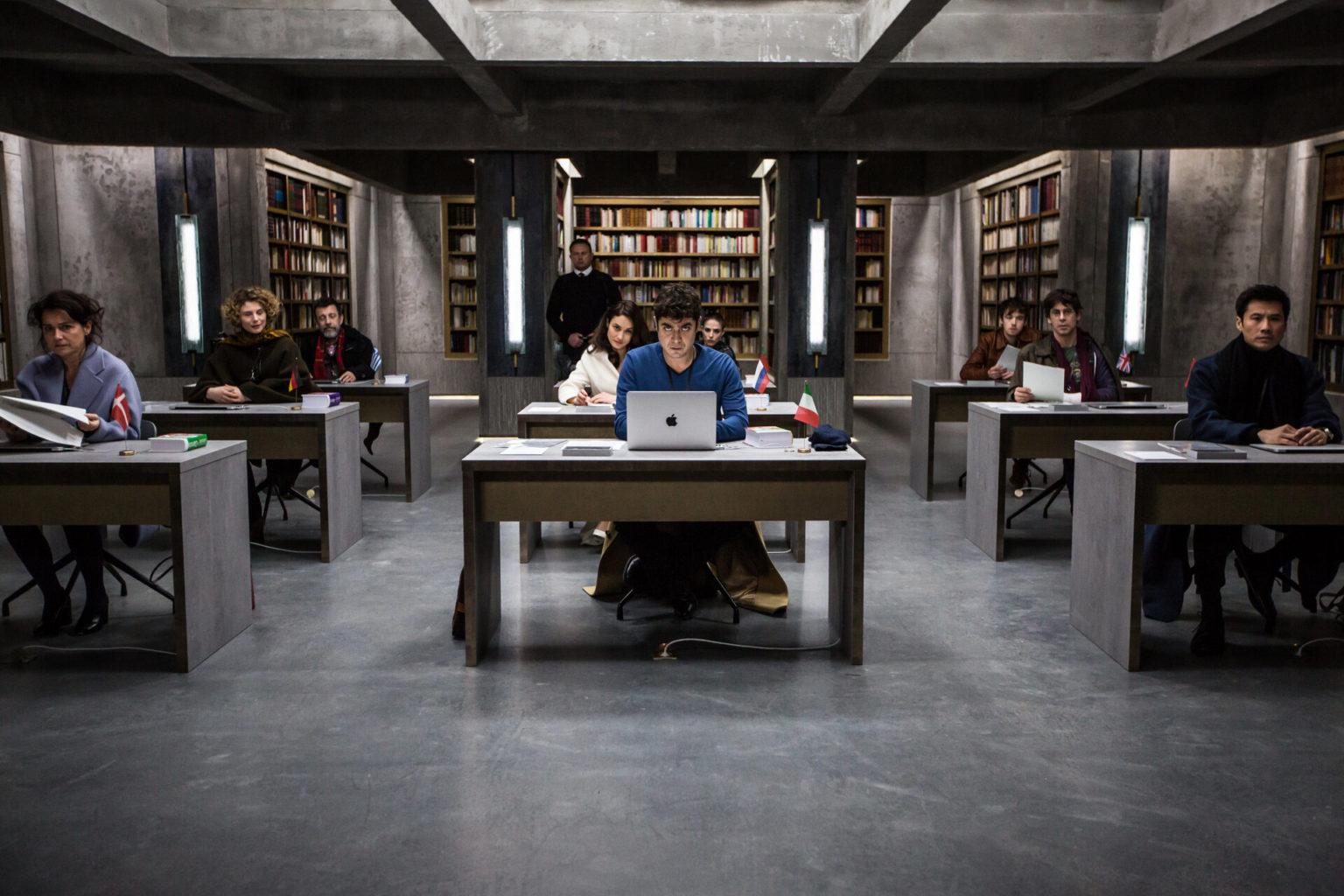 IMDB Rating – 6.5
Genre: Thriller, Detective
Production: France, Belgium / 2019
Worldwide Box Office: $2,998,422
Director: Régis Rouansard
Starring: Lambert Wilson, Olga Kurylenko, Riccardo Scamarcio, Sidse Babette Knudsen, Eduardo Noriega, Alex Lowther, Anna Maria Sturm, Frédéric Chaux, Maria Leite, Manolis Mavromatakis
Nine translators are working on the final installment of the bestselling novel "Daedalus" under guard in a closed bunker. Paranoid publisher Erik Angström has thus simultaneously secured himself against leaks of the text of the book and ensured a successful marketing move: the simultaneous release of the book in different languages. The translators are given 20 pages of text each day for 12 hours of work. But leaks still occur. Angstrom, who has finally lost his mind, starts searching for the culprit.
The movie is based on real events. Eleven translators, under 24-hour guard, work on the translation of Dan Brown's book Inferno in a windowless bunker near Milan.
Enemy
IMDB Rating – 6.9
Genre: Thriller, Drama, Detective
Production: Canada, Spain / 2013
Worldwide Box Office: $3,468,224
Director: Denis Villeneuve
Starring: Jake Gyllenhaal, Melanie Laurent, Sarah Gadon, Isabella Rossellini, Joshua Pease, Tim Post, Kedar Brown, Darryl Deanne, Misha Heistead, Megan Mayne
A humble history teacher, Adam Bell, on the advice of a colleague, decides to rent a movie from a video store. After watching it, Adam discovers an actor who looks just like him. His mirror image is a third-rate movie actor, Anthony. Trying to understand what is happening, the young man tries to meet with the double, and this meeting finally confuses everything in Adam's life.
A screen adaptation of José Saramago's novel "The Double". Throughout the movie, spiders and webs appear on the screen in one form or another. However, all the actors who starred in the thriller signed an agreement not to disclose to the press the meaning of this ambiguous symbol.
Murder on the Orient Express
IMDB Rating – 6.5
Genre: Detective, Crime, Drama
Production: USA, Malta, UK / 2017
Budget: $55,000,000
Worldwide Box Office: $352,789,811
Director: Kenneth Branagh
Starring: Kenneth Branagh, Penelope Cruz, Willem Def, Judi Dench, Johnny Depp, Josh Gad, Derek Jacobi, Leslie Odom Jr, Michelle Pfeiffer, Daisy Ridley
Screen adaptation of Agatha Christie's classic novel of the same name about detective Hercule Poirot. Poirot, an eccentric Belgian, accidentally finds himself on the legendary Orient Express, where he is approached for protection by an unpleasant man, an American named Edward Ratchett. Poirot refuses to help him, and the morning the American turns up dead.
A snow avalanche descends on the railroad tracks, and the train is trapped. Using the confined space, Hercule Poirot begins to investigate the crime.
The classic route of the elitist Orient Express ran from Paris to Istanbul across Europe. The train consisted of only five cars, only two of which were passenger cars. A ticket for the Orient Express cost 1,800 euros per person at today's exchange rate, which equaled ¼ of the annual income of the average European of those years.
Tyskungen
IMDB Rating – 6.0
Genre: Detective, Crime
Production: Sweden, Germany / 2013
Worldwide Box Office: $515,997
Director: Per Hanefjord
Starring: Claudia Galli, Richard Ulfsäter, Eva Fritjofson, Pamela Cortes Bruna, Lennart Jaeckel, Amalia Holm, Fanny Klefelt, Edwin Endre, Axel Mürberg, Kim Solfeldt.
Sometimes the mysteries of the past bring death to the present. After the death of her parents in a car accident, young writer Erika Falco decides to start a new life in a small town on the Atlantic coast.
One day a strange man appears on the doorstep of her house, who introduces himself as the girl's brother. From surprise, the woman drives the guest away, and the morning learns of his death. Feeling guilty, Erica takes up the investigation of the stranger's death.
A series of detective movies based on the books by Swedish writer Camilla Lackberg. "Murder by the Sea" is the most famous movie of the series, which also includes the detectives: "In the Eye of the Beholder", "Friends for Life", "The Sea Gives, the Sea Takes", "The Coast Rider" and "Queen of Light".
A Walk Among the Tombstones
IMDB Rating – 6.5
Genre: Detective, Thriller, Crime, Drama
Production: USA / 2014
Budget: $28,000,000
Worldwide Box Office: $58,834,384
Director: Scott Frank
Starring: Liam Neeson, Dan Stevens, David Harbour, Boyd Holbrook, Astro, Oulavur Darry Oulafsson, Maurice Comte, Patrick McDaid, Luciano Acuña Jr., Hans Marrero
1990, New York. Retired police officer Matt Scudder, working illegally as a private investigator, is commissioned by a drug dealer. His wife has been kidnapped, and despite paying a ransom, the woman has been murdered.
The drug dealer hires Scudder to find his beloved's killers. Digging into the origins of what happened, Matt discovers that a group of serial killers are operating in the city. And the criminals only target relatives of drug dealers.
The plot of the detective drama is taken from the novel of the same name by Lawrence Block. Detective Matt Scudder has already appeared on the movie screen. Earlier his image was embodied on the screen by Jeff Bridges in the adaptation of another novel by Block "Eight Million Ways to Die".
Crooked House
IMDB Rating – 6.3
Genre: Drama, Crime, Detective
Production: UK, USA / 2017
Worldwide Box Office: $3,625,952
Director: Gilles Paquet-Brenner
Starring: Max Irons, Stephanie Martini, Glenn Close, Honor Nifsey, Christina Hendricks, Terence Stamp, Julian Sands, Gillian Anderson, Christian McKay, Amanda Abbington
A movie adaptation of Agatha Christie's novel of the same name. A young private investigator Charles Hayward is invited to investigate the circumstances of the death of the head of the respected Leonidis family. In the ancient estate live several generations of this large family. Relatives hate each other, although outwardly trying to adhere to decency.
Hayward establishes that motives and opportunities to substitute the old man's medicine for poison were in each of the household. Now Charles must find out for sure who committed the atrocity.
The Crooked House was the writer's favorite novel, and is considered by many critics to be her best because of its unexpected denouement.
Flypaper
IMDB Rating – 6.4
Genre: Comedy, Crime, Detective
Production: Germany, USA / 2011
Budget: $5,000,000
Worldwide Box Office: $4,453,634
Director: Rob Minkoff
Starring: Patrick Dempsey, Ashley Judd, Tim Blake Nelson, Mekhai Phifer, Matt Ryan, Jeffrey Tambor, John Ventimiglia, Pruitt Taylor Vince, Octavia Spencer, Rob Huebel
Tripp, a casual bank visitor, finds himself a hostage in a double bank robbery. Tripp, with his extraordinary mental powers, comes to the unexpected conclusion that all the participants in the robbery were in the same place at the same time for a reason.
John Lucas and Scott Moore, the creators of the successful "Las Vegas Bachelor Party", worked on the script of this edgy black comedy. Filming of the comedy detective took place in the city of Baton Rouge, Louisiana, USA.

Since the main character played by Patrick Dempsey uses the drug "Depakine", it can be concluded that he has bipolar disorder.
In My Sleep
IMDB Rating – 5.5
Genre: Thriller, Drama, Detective
Production: USA / 2010
Budget: $50,000
US box office receipts: $30,158
Director: Allen Wolf
Starring: Philip Winchester, Tim Draxl, Lacey Schaber, Abigail Spencer, Kelly Overton, Amy Aquino, Tony Hale, Kevin Kilner, Aidan Mitchell, Michael Badalucco.
Marcus, a young playboy, suffers from a rare condition called parasomnia. He can't remember what he was doing in his dreams. One day he wakes up in a cemetery, another day naked in his own car.
It gets quite bad when he finds himself in the morning covered in blood and carrying a knife. He later learns that an unknown man has stabbed his friend's wife, with whom Marcus was having an affair. In despair, the young man begins to investigate his nocturnal adventures.
There are several cases of crimes committed in dreams recorded around the world. The most famous of them is the murder of two people by 23-year-old Kenneth Parks in 1987. The young man in a dream drove twenty kilometers in a car, opened the door of the house of his wife's parents and massacred them. The court found him not guilty.
Veronica Mars
IMDB Rating – 6.8
Genre: Detective, Crime, Drama, Comedy
Production: USA, UK, France, Germany / 2014
Budget: $6,000,000
Worldwide Box Office: $3,517,027
Director: Rob Thomas
Starring: Kristen Bell, Jason Doering, Krysten Ritter, Ryan Hansen, Francis Capra, Percy Daggs III, Gaby Hoffmann, Chris Lowell, Tina Majorino, Jerry O'Connell
Former teen detective Veronica Mars has become a successful lawyer. But she, without hesitation, agrees to risk her career and help an old friend. After all, the help was asked not by anyone, but by former boyfriend Logan Echolls, before whom she could never resist. Veronica returns to her hometown of Neptune to investigate the murder of singer Carrie, in which Logan is suspected.
A full-length sequel to the TV series of the same name. After the refusal of the studio to shoot a full-length movie about a girl sleuth, the director and screenwriter Rob Thomas together with the performer of the main role – Kristen Bell, raised money with the help of crowdfunding service Kickstarter. And the necessary starting amount of 2 million dollars was collected in a record eleven hours.
The Girl on the Train
IMDB Rating – 6.5
Genre: Thriller, Detective, Drama, Crime
Production: USA / 2016
Budget: $45,000,000
Worldwide Box Office: $173,185,859
Director: Tate Taylor
Starring: Emily Blunt, Haley Bennett, Rebecca Ferguson, Justin Theroux, Luke Evans, Edgar Ramirez, Laura Pripon, Allison Janney, Darren Goldstein, Lisa Kudrow
A deeply unhappy young woman, Rachel Watson, rides the train aimlessly past her former home every day. Rachel observes the life of her ex-husband and his new girlfriend from afar.
But not only they attract the girl's attention, she is also interested in the pastime of their perfect neighbors, Scott and Megan. But one day Rachel witnesses that Scott and Megan's life is far from as perfect as it seemed.
The novel of the same name by British writer Paula Hawkins, on which the thriller is based, was at the top of the British hardcover book rankings for twenty weeks, an all-time record.
Inherent Vice
IMDB Rating – 6.6
Genre: Detective, Crime, Melodrama
Production: USA / 2014
Budget: $20,000,000
Worldwide Box Office: $14,710,975
Director: Paul Thomas Anderson
Starring: Joaquin Phoenix, Josh Brolin, Owen Wilson, Katherine Waterston, Reese Witherspoon, Benicio Del Toro, Jena Malone, Maya Rudolph, Martin Short, Joanna Newsom
An absurdist comedy detective movie set in the 1970s. Larry Sportello, a hippy drug addict detective, responds to a call for help from his ex-girlfriend, whose feelings for him have not yet cooled.
Beautiful Shasta Faye feels like she's being watched and could be in for a bad story. Her current lover is trying to put in the asylum cheated wife. Later the girl and her lover disappear, and Larry has nothing left but to go in search of her.
Actors Joaquin Phoenix and Reese Witherspoon are friends in real life, and talked so much during filming that the director of the tape Paul Thomas Anderson constantly had to ruffle them.
Before I Go to Sleep
IMDB Rating – 6.3
Genre: Thriller, Detective, Drama
Production: UK, USA, France, Sweden / 2013
Budget: $22,000,000
Worldwide Box Office: $17,669,776
Director: Rowan Joffe
Starring: Nicole Kidman, Colin Firth, Mark Strong, Ben Crompton, Anne-Marie Duff, Adam Levy, Gabriel Strong, Flynn McArthur, Dean-Charles Chapman, Hannah Blamyers
How does it feel to not know who you really are? A young woman, Christine, wakes up every morning and starts her life with a clean slate. The woman has amnesia and has lost the ability for long-term memory.
Her husband tells her every morning about meeting her, getting married, and other moments in her life. But one day Christine is contacted by a neuropsychologist, Dr. Nash, who urges her to look at things differently. A shocking discovery awaits the woman ahead.
The dramatic thriller is based on the novel of the same name by C.J. Watson, who wrote the book based on real events. A man named Henry Moleson lived well for sixty years after doctors removed the parts of his brain responsible for forming new memories to get rid of epilepsy.
El cuerpo
IMDB Rating – 7.6
Genre: Thriller, Detective, Crime
Production: Spain / 2012
Worldwide Box Office: $8,779,609
Director: Oriol Paolo
Starring: Jose Coronado, Hugo Silva, Belen Rueda, Aura Garrido, Mikel Helabert, Juan Pablo Shook, Oriol Vila, Carlota Olsina, Patricia Bargallo, Mia Esteve.
A tangled detective story with unexpected plot twists. The owner of a thriving pharmaceutical firm, Micah Villaverde, dies of a heart attack.
In a highly unexpected event, her body disappears from the morgue before the autopsy and the cause of death is determined. Investigator Jaime Peña begins to suspect Maika's husband, Professor Alex Ulloa. Alex had both the motive and the opportunity to kill his spouse. But the subsequent mystical events taking place in the morgue suggest that Mayka is alive.
Director Oriol Paolo's debut feature was highly praised by critics, and received a nomination for Best Directorial Debut at Spain's 2012 Goya National Film Awards.
The Girl with the Dragon Tattoo
IMDB Rating – 7.8
Genre: Thriller, Drama, Crime, Detective
Production: USA, Sweden, Norway / 2011
Budget: $90,000,000
Worldwide Box Office: $232,617,430
Director: David Fincher
Starring: Daniel Craig, Rooney Mara, Christopher Plummer, Stellan Skarsgard, Steven Berkoff, Robin Wright, Yorick van Wageningen, Joely Richardson, Geraldine James, Goran Vishnich.
Hollywood remake of the Swedish movie of the same name, based on Stieg Larrson's best-selling novel The Men Who Hate Women. Disgraced journalist Michael Blomkvist is hired by the Wagner family to investigate the disappearance of young Harriet Wagner forty years ago. Blomkvist's assistant in the investigation is the odious hacker Lisbeth Salander. During the search the couple will have to face the terrible vices and secrets of a powerful family.
The thriller is banned in India due to scenes of sexual violence and lesbian love.

In order to convince the studio to cast Rooney Mara as Lisbeth Salander, director David Fincher asked her to get drunk and audition after a sleepless night with a hangover.
In fondo al bosco
IMDB Rating – 6.3
Genre: Thriller, Detective
Production: Italy / 2015
Worldwide Box Office: $299,064
Director: Stefano Lodovici
Starring: Filippo Nigro, Camilla Filippi, Giovanni Vettorazzo, Theo Achille Caprio, Stefano Pietro Detassis, Maria Vittoria Barrella, Roberto Gudese, Luca Filippi, Andrea Brunello, Uber Beatriz
In the midst of the Krampus holiday, in which adults dress up in devil costumes, 4-year-old Tommy Conchie disappears. The boy asked his daddy to come home, but he was too drunk and the boy ran straight into the woods.
Five years later, a boy is found on the outskirts of the town, whose DNA matches that of the missing Tommy. But only the boy behaves too strangely, remembers nothing from his childhood, almost does not talk to his relatives. The family begins to suspect that the boy is not their own son.
The Feast of Krampus is celebrated on December 5 and 6 in some European countries, and is the antithesis of Christmas. Krampus is a creepy creature from German folklore that goes out into the streets with St. Nicholas and kidnaps and eats naughty children.
Los ojos de Julia
IMDB Rating – 6.7
Genre: Thriller, Detective
Production: Spain, Mexico / 2010
Budget: €5,000,000
Worldwide Box Office: $16,934,369
Director: Guillem Morales
Starring: Belen Rueda, Lewis Omar, Pablo Durkee, Francesc Orella, Joan Dalmau, Julia Gutierrez Caba, Boris Ruiz, Dani Codina, Andrea Hermosa, Daniel Grao.
A dark Spanish thriller produced by the recognized master of the genre Guillermo del Toro. The twins Julia and Sara have a progressive eye disease. Sarah, finally blinded, committed suicide.
But her own sister does not want to believe it, she is sure that at the time of death Sarah was not alone. In addition, recently her sister has a man, he was seen by many people, but no one remembers his appearance. Together with her husband Julia begins to study the circumstances of her sister's death, in the course of which she will make unpleasant discoveries and will be exposed to mortal danger.
The psychological thriller's tagline is, "You can't hide in the dark."