The Netflix logo has long been a mark of quality on movie productions all over the world. The most exciting series, unique movies and interesting projects are mostly released on this platform.
We present you a list of series from Netflix that will be released in 2023. You're sure to find the projects you personally like, that can give you a few fascinating movie nights.
Yeonaedaejeon
IMDB Rating – 7.9
Genre: Melodrama, Comedy
Korea Southern production / 2023
Directed by Kim Jong-gwon
Starring: Kim Ok-pin, Theo Yu, Kim Ji-hoon, Ko Won-hee, Kim Do-young, Lee Joo-bin, Kim Seong-nyeong, No Sung-eun
A battle of the sexes in a sparkling South Korean Netflix drama that has already become a hit. YOO Mi-Ran is a lawyer from a big firm. The girl strives with every action to prove that men are worthless creatures, and she certainly has no intention of losing anything to them.
Yeo Mi's firm caters to the entertainment industry and one day she runs into actor Nam Kang Ho, a screen star who hates the idea of a serious relationship. A real battle ensues between them. A special treat is the love line between the main character's best friend, Shin Na Eun and the actor's manager Do Won Joon.
A fun flirtation disguised as a fight takes place over the course of 10 episodes.
Physical: 100
IMDB Rating – 7.7
Genre: Real TV, Sports
Production Korea Southern / 2023
Director Jang Ho-gee
Starring: Yoshihiro Akiyama, Yoon Sung-bin, Yang Hak-sung, Myracle Nelson, Dustin Nippert, Chha Hyun-sung, Florian, Jeongyeon
Another South Korean project reminiscent of "Squid Games," hitting the Netflix top just a week after its release in January. The series is literally about survival, talking about the creation of a show that involves a hundred different people: athletes, rescuers, military personnel, dancers. And all of them are at the peak of their physical fitness.
This hundred will have to compete for the big prize, performing many unexpected tasks and passing tests. And not always in a predicament saved only physical strength. You also need intelligence, dexterity, and teamwork, all of which the participants learn right in the process.
You can watch 9 episodes of intense struggle.
Beef
IMDB Rating – 8.2
Genre: Comedy, Drama
Production USA / 2023
Directed by Jake Schreyer, Kiyoka Miyazaki, Lee Sun-jin
Starring: Steven Yang, Ali Wong, Joseph Lee, Yang Masino, David Chow, Patti Yasutake, Ashley Park, Maria Bello, Justin H Min
An American sitcom with good visuals and a simple but exciting plot, already popular all over the world, achieving high ratings and an incredible number of views.
Danny Cho is a Korean immigrant loser who dreams of making good money and taking his parents to the United States. Amy Lau is a successful businesswoman living in a happy marriage and comfortable home. One day they run into each other in a minor accident and begin stalking each other, coming up with more and more ways of petty revenge, changing their lives and dragging those around them into it.
The animosity and redefinition of the characters unfolds over the course of 10 episodes.
Lockwood & Co.
IMDB Rating – 7.4
Genre: horror, fantasy, action, thriller, drama, detective, adventure
Production UK / 2023
Directed by William MacGregor, Catherine Morshead, Joe Cornish
Starring: Ruby Stokes, Cameron Chapman, Ali Haji-Heshmati, Jack Bandeira, Ivano Jeremiah, Rhianna Dorris, Louise Brealey, Bronwyn James, Paddy Holland
A supernatural teen serial about young psychics tells of an alternate world where the evil ghosts of the dead terrorize the living. And only children can stand up to them.
There are several teenage ghost exorcism agencies operating in London, and each has adults overseeing them. The plot revolves around the agency of Anthony Lockwood, a young psychic orphan, and his unusual friends, the smart and modest George Karim and Lucy Carlyle, who have fled to London from their hometown because of unfair accusations.
Brave teens will deal with ghosts and their personal problems over the course of 8 episodes.
Queenmaker
IMDB Rating – 7.6
Genre Drama
Korea Southern production / 2023
Director Oh Jin-seok
Starring: Kim Hee-ae, Moon Soo-ri, Ryu Soo-yeong, Kwon Yul, Koo Ja-sung, Seo I-suk, Kim Tae-hoon, Sung-hoon, Kim Sung-yeong, Kim Min-ah
A record-breaking South Korean multi-episode film about two real feminists who decide to conquer the political scene in Seoul. It was directed by the famous Oh Jin-seok, who regularly directs hit series.
Oh Seung-sook is a human rights lawyer and social activist who on the eve of the Seoul mayoral election hires Hwang Do-hee, a crisis manager and impeccable professional who can solve any problem. Do Hee's job is to turn her dream of changing the world for the better into a true queen of public opinion.
The transformation and struggle of the Queen of Seoul lasts for 11 episodes.
Sahmaran
IMDB Rating – 5.1
Genre: fantasy, thriller, drama, melodrama, detective, adventure
Production Turkey / 2023
Director Umur Turagay
Starring: Serenay Sarikaya, Burak Deniz, Mustafa Uurlu, Mahir Gunshirai, Mert Ramazan Demir, Hakan Karahan, Mehmet Aslan, Nilay Erdonmez
Another Turkish beauty from Netflix, weaving together modernity and old myths in a charming fantasy love story. The series opens with a beautiful ancient legend about a queen of snakes.
Shahsu, a young psychology professor, travels to Adana to lecture and at the same time wants to see her grandfather, who once abandoned his mother's family. She meets Maran, a young man who attracts her, but behaves very strangely…
Find out how Shahsu and the Snake Queen are connected, the viewers will have to find out over the course of 8 episodes.
The Diplomat
IMDB Rating – 8.1
Genre: thriller, drama
Production: UK, USA / 2023
Directed by Andrew Bernstein, Simon Sellan Jones, Alex Graves
Starring: Keri Russell, Rufus Sewell, David Jesi, Ali Ahn, Rory Kinnear, Ato Essando, Jessica Chanlier, Pearl Mackie, Tim Delap
The American-British thriller "The Diplomat" tells the story of international politics through the lens of the career and destiny of one woman, Laura Simmonds. There is an American series with an identical title and lower rating, released at the same time, with both companies refusing to change the title of their project.
Laura Simmonds is an employee of the British Consulate in Spanish Barcelona. Together with her friend Alba, she solves many problems involving British citizens on a daily basis. Laura has to deal with murders, kidnappings, organized crime, and during her short breaks she tries to get on with her personal life.
There are only six episodes in this intense story of a professional woman.
Crash Course in Romance
IMDB Rating – 7.8
Genre: Melodrama, Comedy
Korea Southern production / 2023
Director Yoo Jae-won
Starring: Jong Do-young, Jong Kyung-ho, No Yun-so, Hwang Bo-ra, Oh I-shek, Jang Young-nam, Shin Jae-ha, Lee Bong-nyeong, Kim Sung-yong, Kim Mi-gyeong
A South Korean film about a top teacher and his love, which has already earned enormous popularity around the world. After tragically losing half of her family, Nam Hyun-seong, a former professional handball player, leaves her sporting career and opens a panchkhan store to take care of her disabled brother and young niece.
The store is periodically visited by Choi Chi Yeol, one of the country's most famous private teachers, a charming young man who does not believe in love. The niece dreams of learning from this teacher, and Hyun-sung embarks on an amazing journey through the world of private education, discovering an unexpected world of warm emotions for Chee-yeol.
There are 16 episodes in this wonderful love story.
The Night Agent
IMDB Rating – 7.5
Genre: thriller, action, detective, drama
Production USA / 2023
Directed by Adam Arkin, Guy Ferland, Seth Gordon
Starring: Gabriel Basso, Lucian Buchanan, Hong Chow, Fola Evans-Akingbola, Sarah Desjardins, Eve Harlow, Phoenix Rae, Enrique Murciano, D.B. Woodside, Christopher Scheyer
The American crime thriller "The Night Agent" quickly gained a significant number of views and after the first week of the show was renewed for a second season. For now, let's watch the first one. It all starts with the story of Peter Sutherland, a young FBI agent who dreamed of heroic operations, but ended up in a sleepy job as a night telephone operator at the White House.
But one day his life is turned upside down after a phone call from one of the undercover agents who urgently needs help. Getting involved, Peter finds himself at the center of a massive criminal scheme whose traces lead to the White House.
The first season of the thriller has 10 episodes.
The Makanai: Cooking for the Maiko House 
IMDB Rating – 7.9
Genre Drama
Production Japan / 2023
Directed by Hirokazu Koreeda, Hiroshi Okuyama, Takuma Sato
Starring: Yuki Luna, Nana Mori, Natsuki Deguchi, Ai Hashimoto, Takako Tokiwa, Adju Makita, Mayu Matsuoka, Keiko Matsuzaka
A gentle, subtle and very intimate sketch about the lives of young Japanese girls in the new Netflix series by master Hirokazu Koreeda, about two friends, Kiyo and Sumire, who enroll in a special geisha school. Each of the new students is given the title of "maiko" (dancing child). They are housed in a separate house where the girls perform tasks and organize their lives.
Kiyo couldn't pass the rigorous selection process and didn't get the cherished status of maiko. But she stayed with her friend, becoming a "makanai", a cook for the girls. She works hard to become a maiko, while Kiyo makes her friend happy by cooking wonderful dishes. By the way, you can repeat Kiyo's culinary wonders at home!
Kiyo makes a variety of delicious treats for the miko girls over the course of 9 episodes.
Krigsseileren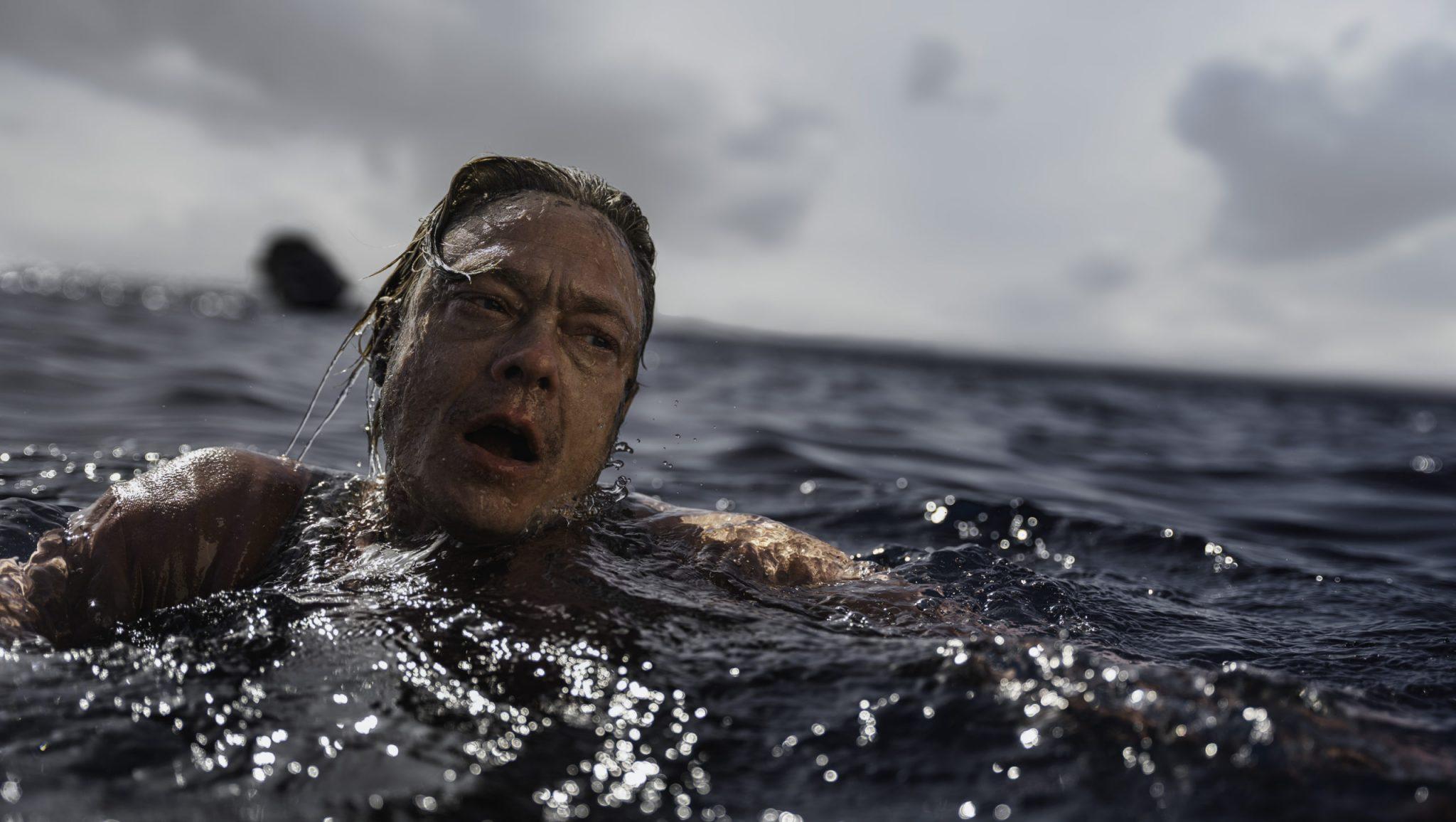 IMDB Rating – 7.4
Genre: Drama, War
Production: Norway, Germany, Malta / 2023
World Box Office: $50,752,337
Director Gunnar Viken
Starring: Kristoffer Joner, Paul Sverre Valheim Hagen, Ine Marie Wilman, Henrikke Lund Olsen, Armand Hannestad, Leon Tobias Slettbakk, Alexandra Järpen, Arthur Hakalahti, Karl Vidar Lande, Mat Holm Ernsten
The Norwegian-German mini-series in the genre of historical war drama was completed and broadcast in Germany in September 2022, but the world premiere did not take place until the spring of 2023. The story is about a sailor, Alfred, who sets out on a trade expedition to New York, despite his daughter's desperate pleas to stay home.
During the voyage, World War II begins. Alfred and his friend Sigbjorn find themselves in a war zone and try to survive the chaos of war by overcoming monstrous trials.
There are only three episodes in this harsh drama.
La legge di Lidia Poët
IMDB Rating – 7.4
Genre: drama, crime, detective, biography, history
Production Italy / 2023
Directed by Laetitia Lamartire, Matteo Rovere
Starring: Matilde De Angelis, Eduardo Scarpetta, Pier Luigi Passino, Sinead Thornhill, Sara Lazzaro, Dario Aita, Alessia Spinelli, Aldo Ottobrino, Francesco Biscione, Sebastiano Fumagalli
This elegant detective series in a historical setting by Netflix Italy is based on the fate of the first woman lawyer in this country (played by the magnificent actress Matilda De Angelis) and tells the story of her investigations with a good portion of fiction. Events take place at the end of the nineteenth century.
After graduating from law school, Lydia tries to get a job at the bar, but is rejected for the sole reason that she is a woman. Each series recounts a different investigation of Lydia against the backdrop of her struggle for the right to practice law.
Lydia will absolutely captivate you over six episodes of this dynamic drama.
Florida Man
IMDB Rating – 6.8
Genre: Detective, thriller, comedy, crime, drama
Produced by USA / 2023
Director: Haifa Al-Mansour, Julian Farino, Clark Gregg
Starring: Edgar Ramirez, Abby Lee, Emory Cohen, Anthony LaPaglia, Otmara Marrero, Lex Scott Davis, Clark Gregg, Isaiah Johnson, Lauren Buglioli, Leonard Earl House
An American crime comedy inspired by Internet memes, starring Edgar Ramirez. Michael Valentine is a former tough cop who returns to his hometown in Florida to track down a runaway gangster's girlfriend and pay off old gambling debts and see his father at the same time.
Michael didn't intend to stick around, but encounters with old acquaintances, unexpected discoveries, and buried family secrets draw him into bizarre criminal adventures from which it's not easy to get out!
You will laugh and be frightened by this story for seven whole episodes.
The Tailor
IMDB Rating – 6.0
Genre: thriller, drama, detective
Production Turkey / 2023
Director Cem Karci
Starring: Cagatai Ulusoy, Salih Bademci, Sifanur Gul, Olgun Simshek, Jelile Toyon Uysal, Hülya Duyar, Hivda Zizan Alp, Lila Gürmen, Vedat Erincin
Together with the Turkish series "The Tailor" Turkey's most popular star Cagatai Ulusoy returns to the screens. In the series, he portrays Peyami, a young talented fashion designer who inherited his grandfather's modeling business.
He has his own secret that he carefully hides from the public and his attempts to become a famous tailor can be unsuccessful. Added to the tension and problems is Esvet, a charming woman running away from her own hidden past.
You get to watch the professional and personal struggles of Peyami, who sewed his first costume for the vegetable scarecrow, over the course of seven episodes.
Mo fang fan
IMDB Rating – 7.0
Genre: thriller, drama, crime
Production Taiwan / 2023
Directed by Chang Jun-Chi, Henry Chang
Starring: Wu Kanzhen, Alice Ko, To Zonghua, Ruby Lin, Jack Yao, Fandi Fan, Cammie Chiang, Alex Xia
The Taiwanese series about a serial killer, which made the Netflix top 10 list of popular shows in 2023, is based on the popular Japanese novel by Miyabe Miyuki with an identical title. The events are transported to Taipei.
So, a serial killer winds up in the city, brutally destroying his victims and turning his every crime into a media show. The stubborn prosecutor Guo Xiaoqi follows in his footsteps, helped by the ambitious journalist Lu Yizhen.
You can watch this incredibly gripping criminal intrigue over the course of 10 episodes.
División Palermo
IMDB Rating – 7.5
Genre: Comedy, Crime
Production Argentina / 2023
Directed by Santiago Korowski, Diego Núñez Irigoyen
Starring: Jessica Blue, Santiago Corowski, Pilar Gamboa, Daniel Handler, Martin Garcia Garabal, Marcelo Subiotto, Carlos Belloso, Charo Lopez, Sergio Prina, Agustin Rittano
The Argentine Internet comedy from Netflix is a few hours of hilarity in the entourage of modern Palermo. To improve the image of the police, the city's authorities decide to create a civilian squad of assistants, train them and let them out to patrol the streets.
Assigned to carry out this wild plan, they don't hesitate to recruit a bunch of weirdos and marginalized people to join the ranks of the future patrol squad, who will have to face Palermo's dorkiest criminals.
You can have fun in the company of strange outsiders for the whole 8 episodes.
La Chica de Nieve
IMDB Rating – 6.8
Genre: thriller, drama, crime, detective
Production Spain / 2023
Directed by David Ulloa, Laura Alvea
Starring: Milena Smith, Jose Coronado, Aixa Villagran, Loreto Mauleon, Raul Prieto, Cecilia Freire, Julián Villagran, Tristán Ulloa
Kidnapping movies are always suspenseful, fascinating, empathetic, and hopeful of a happy ending. And when it comes to children, it also hurts the soul.
Netflix's Spanish thriller 2023 is an adaptation of a best-selling novel by writer Castillo. It all begins with a solemn Christmas celebration in the square of the town of Malaga. Here, 6-year-old Amaya disappears into the crowd without a trace. Cameras recorded that she left the square with a stranger, but a quickly organized search yields no results…
You will watch with excitement the search for the missing little girl over the course of six episodes.
That '90s Show
IMDB Rating -6.4
Genre: Drama, melodrama, comedy
Production USA / 2023
Directed by Gale Mancuso, Laura Pripon
Starring: Kurtwood Smith, Debra Jo Rapp, Callie Hope Haverda, Ashley Aufderheide, Mace Coronel, Rain Doi, Samantha Morelos, Maxwell Asia Donovan, Andrea Anders, Wilmer Valderrama
A funny entertaining show whose events unfold, obviously, in the '90s. This show is essentially a continuation of another comedy project called "The '70s Show". And so it involves the same characters and scenery as its predecessor, but it is an independent story.
The plot centers on a teenage girl, Leah Foreman, the daughter of two of the former show's characters. She spends a bright, cheerful summer in Point Place, at her grandparents' house 15 years after her parents' adventures in the same places.
The comedy has 10 episodes, and you don't have to watch the previous show to have fun.
En Place
IMDB Rating – 6.6
Genre Comedy
Production France / 2023
Director Jean-Pascal Zady
Starring: Jean-Pascal Zady, Eric Judeur, Benoit Pulvord, Emmanuel Deant, Fadili Camara, Panayotis Pascot, Marina Foïs, Fari Brito, Souad Archain
The comedy-political French series tells the story of Stéphane, a black self-confident youth activist from the suburbs of Paris. After a public quarrel with presidential candidate Eric André, Stéphane decides to run for the highest office in the state himself with the help of advisor William Crozon.
The path to politics for the main character is strewn with thorns, his relationship with his girlfriend Marion becomes strained, Eric does everything to smear Stefan's name, and William plays his double game.
The comedic brawl of political ambition will last six episodes.
Kaleidoscope
IMDB Rating – 6.6
Genre: thriller, action, drama, crime
Production USA / 2023
Directed by Mairzy Almas, Russell Lee Fine, Everardo Valerio Gote
Starring: Giancarlo Esposito, Rufus Sewell, Paz Vega, Rosalyn Elbay, Jai Courtney, Tati Gabriel, Peter Mark Kendall, Nusha Noor, Bubba Weiler
The series is one of Netflix's most anticipated projects in 2023. And already on January 1, the world premiere of the multiseries heist film based on a script by Eric Garcia took place. The uniqueness of the project – in its universality. You can watch from any episode, marked with different colors, learning the details of the heist of the century.
Thief Ray Vernon plots to rob a financial company and gets involved with old buddy Graham. He then escapes from prison and assembles a team of experienced criminals who are willing to take risks for a big score…
The series has 8 episodes, which you can watch in any order.
Wellmania
IMDB Rating – 6.8
Genre: Drama, comedy
Production Australia / 2023
Directed by Helena Brooks, Erin White
Starring: Celeste Barber, J.J. Fong, Lachlan Buchanan, Genevieve Mui, John Carr, Remy High, Alexander Hodge, Lea Vandenberg
Netflix has not ignored Australia, creating a comedy life series about a middle-aged woman in crisis who decides to regain her well-being through fitness. The series was promoted in her home country with the help of the fitness brand F45.
Liv is quite a successful blogger who specializes in texts about healthy eating. Her tips and recipes are popular, but she doesn't care one bit about her health. Everything changes when she is invited to a successful show, but her body fails, and her appearance leaves much to be desired. Liv decides to take the plunge into a healthy lifestyle and does it so zealously that she may do herself more harm than good.
Liv will be pedaling, burning cholesterol and trying extreme sports for 8 episodes.
Transatlantic
IMDB Rating – 6.5
Genre: Drama, History
Production: Germany, France / 2023
Directed by Stephanie Chua, Veronique Raymond, Mia Maariel Meyer
Starring: Gillian Jacobs, Lucas Englander, Corey Michael Smith, Corey Stoll, Ralph Amoussou, Delilah Piasco, Amit Rahav, Gregory Montel, Henrietta Confourius
The co-production of France and Germany gives us a fascinating historical drama based on the book by Julia Orringer, who described real events, only slightly embellishing them.
In 1940, American journalist Varian Fry creates a refugee relief committee and travels to occupied France with money and a plan to rescue prominent people. But he could not stick to the plan, remaining in Marseille for a year and tirelessly helping people escape from the oppression of the Nazi regime in America.
This tragic story unfolds in seven episodes filled with danger and heroism.
Tooth Pari: When Love Bites
IMDB Rating – 7.2
Genre: fantasy, thriller, melodrama, comedy
Production India / 2023
Directed by Pratim D. Gupta
Starring: Sikander Kher, Tilotama Shom, Saswatha Chatterjee, Revathi, Adil Hussain, Tanya Maniktala, Shantanu Maheshwari, Anish Railkar, Parul Joshi, Kalpana Anjay
An unexpectedly addictive Indian romance series about vampires in the flavor of Calcutta. Rumi, a rebellious vampire from a powerful clan, breaks a tooth on the hunt for human blood. She turns to the shy dentist Roy, and suddenly an attraction flares between them.
This affection, which gradually grows into love, is thwarted by many dangers. Rumi's clan becomes interested in Roy's rare blood, policeman Kartik persistently investigates mysterious murders, and vampire hunters show up in the area.
The love of a predator and his prey will develop over the course of eight episodes.
The Nurse
IMDB Rating – 6.9
Genre: thriller, drama, crime, biography
Production Denmark / 2023
Director Casper Barfoed
Starring: Fanny Bernt, Josephine Park, Peter Zandersen, Dick Kaysø, Selma Kier Kusku, Amalia Lindegaard, Sofia Kukich, Stefanie Nguyen, Mathilde Eusevius, Stein Schröder Jensen
The mini-series from Denmark is a leisurely Scandinavian series with medical gloves. At the center of the story is Pernilla, who takes a job at the city hospital, Nyköbing Falster. Her mentor becomes the cheerful Christina, who is so easy to work with and communicate with.
But soon Pernilla begins to suspect that the recent mysterious death of a patient and Christina are somehow connected. She tries to alert management, but is simply thrown out of her job. So Pernilla begins her own investigation, which leads her into the darkest corners of the human soul. The series is based on the real-life case of Christine Eistrup Hansen.
There are four episodes in this chilling story.
Rana Naidu
IMDB Rating – 7.2
Genre: Action, drama, crime
Production India / 2023
Directed by Karan Anshuman, Suparn Varma
Starring: Venkatesh, Rana Daggubati, Surveen Chawla, Priya Banerjee, Abhishek Banerjee, Sushant Singh, Aditya Menon, Rajesh Jais
The fresh and dynamic Indian crime drama from Netflix is an adaptation of the famous American series "Ray Donovan," but with a shift towards family and personal relationships.
Rana Naidoo is a specialist in illegally fixing the problems of rich people. He is an excellent specialist who has no shortage of clients. But at the same time Rana has a lot of difficulties with his own family. His wife is dissatisfied with everything, there is a strained relationship with the children, and then the father gets out of prison, where he spent 15 years…
Watch the development of events in the family Naidu you can throughout the 10 episodes.
Baazaar
IMDB Rating – 6.7
Genre Drama
Production Kuwait / 2023
Directed by Jasem Al-Muhanna , Karim Elshenawy
Starring: Ravan Mahdi, Mona Hussein, Hussein al-Mahdi, Michael Benyar, Kamran Nihad, Samia Mounz, Sean Rohani, Mohammed al-Mansor, Hasti Bakian, Jasem al-Nabhan
Have you ever seen a movie from Kuwait? Netflix has given the perfect opportunity for local actresses to showcase themselves in a financial drama based on true events, telling the story of two sisters who make their mark in the '80s stock market, traditionally considered the domain of men.
Farida is a recently divorced woman trying to provide for her daughter. Her cousin Munira is a bank clerk who has no access to serious operations. However, the women are confident in their analytical and mathematical abilities. Against the backdrop of Hussein's invasion of Kuwait, the two women turn the world of the stock market upside down.
There are only six episodes in this drama about proud Arab women.
Hasta el cielo: La serie
IMDB Rating – 6.3
Genre: thriller, action, crime, adventure
Production Spain / 2023
Director Daniel Calparsoro
Starring: Asia Ortega, Luis Tosar, Alvaro Rico, Richard Holmes, Patricia Vico, Fernando Cayo, Ajax Pedrosa, Dollar Selmuni
A Spanish multiseries about a mother who, for the sake of her child, has found nothing better to do than to lead a major criminal gang. This series is a sequel to Hasta el cielo from 2020.
The widowed Sole decides to collaborate with her late husband Angel's gang to gain independence from her father, a big-time trafficker of stolen goods. The woman will have to earn the trust of the hardened criminals and solve the mystery of her husband's death.
Sole will be proving that she's the coolest, for seven whole episodes.
Biz Kimden Kaçiyorduk Anne?
IMDB Rating – 5.7
Genre: thriller, drama, crime, detective
Production Turkey / 2023
Director Umut Aral, Gokcen Usta
Starring: Melisa Sözen, Eylül Tumbar, Musa Uzunlar, Başak Daşman, Birand Tunca, Jessica Rukeward, Alper Cankaya, Ishik Naz Özedgü, Hakan Emre Ünal, Emrah Kolukisa
Turkish surrealism in a mystery thriller from Netflix, based on the book by Perihan Magden. Actresses Melisa Sözen and Eilul Tumbar tell the strange story of an unnamed mother and daughter, whom the mother calls only "Bambi," because of a children's book about a fawn they carry everywhere with them.
This mysterious couple travels around the country, staying in luxury hotels. But they don't stay anywhere for long, nor do they appear twice in the same place. The mother explains to her daughter that evil men are after them, and they flee again, leaving a trail of blood behind them.
The long escape of two women, a mature woman and a young woman, continues for seven episodes.
La Vita Bugiarda Degli Adulti
IMDB Rating – 6.4
Genre Drama
Production Italy / 2023
Directed by Edoardo De Angelis
Starring: Giordana Marengo, Valeria Golino, Alessandro Preziosi, Pina Turco, Veronica Powers, Scarlett Gamba, Giuseppe Brunetti, Maria Vera Ratti, Luigi Chiocca
A fresh Italian drama, which will probably soon make the lists of the best teenage series, based on a novel of identical title from the enigmatic and clever writer Helena Ferrante. The book has been called by many a great psychotherapy and a way to understand your teenage children. The series, according to reviews, turned out just as well.
13-year-old Giovanna is beginning to realize the world around her, she has problems at school, a platonic crush, a strong emotional reaction to simple failures, in short, a typical vulnerable teenager who needs support. However, she does not receive such support from her family, and soon she suddenly realizes that the world the adults have constructed is a two-fold one, and she runs away from home to understand herself.
The vivid adventures of teenagers unfold over the course of six episodes.
Unstable
IMDB Rating – 6.7
Comedy genre
Produced by USA / 2023
Directed by Mark Buckland, Jay Chandrashekhar
Starring: Rob Lowe, John Owen Lowe, Shan Clifford, Aaron Branch, Rachel Marsh, Emma Ferreira, Fred Armisen, Tom Allen, JT Parr, Christina Chung
American actor Rob Lowe teams up with real-life son John Owen to play a generational conflict in the Netflix comedy drama Unstable. Ellis Dragon (Lowe Sr.) is an eccentric and narcissistic executive at a biotechnology corporation. After the death of his wife, he is under deep stress that could ruin his life's work.
Dragon's son Jackson (Lowe, Jr.) has always lived in his father's shadow. But he decides to break the estrangement and save his ancestor from falling, even if he has to compromise his principles to do so.
The son will be rescuing his father over the course of an eight-episode series.
Triada
IMDB Rating – 6.3
Genre: thriller, drama, detective
Production Mexico / 2023
Directed by Alba Gil, Leonardo D'Antoni
Starring: Maite Perroni Beorlegi, David Chocarro, Tania Palaiologu, Ofelia Medina, Flavio Medina, Claudia Lobo, Nuria Bajes, Anna Laevsky, Aldo Gallardo, Nuri Blanco
The Mexican drama-detective "Triada" is based on real events. The plot centers on police officer Rebecca Fuentes, who is being treated for alcoholism and sleeping with her married boss.
One day she arrives on the scene of a crime-a certain Aleida Trujano with a split personality attacked and shot by a psychiatrist. Upon arrival, Rebecca is in for a real shock – Aleida has her face. The perpetrator dies from her wounds, but analysis reveals that she and Rebecca are twin sisters. Trying to solve the mystery of her birth, Rebecca delves into the past and discovers even more surprising things.
The fascinating mysteries of the past 33 years ago will be solved by Rebecca over the course of 8 episodes.
Class of '09
IMDB Rating – 6.2
Genre: thriller, drama, crime
Production India / 2023
Directed by Ashim Ahluwalia, Gul Dharmani, Kabir Mehta
Starring: Zain Shaw, Moses Kool, Ratnabali Bhattacharjee, Chintan Rach, Piyush Khati, Chandan Anand, Madhyama Segal, Rohit Singh, Madhuri Gawali, Aditya Chaudhry
An Indian youth series from Netflix, a social-crime thriller that raises issues of caste, vagrancy, corruption, inequality, and discrimination in contemporary India.
The plot centers on three friends from a poor neighborhood. After their school burns down, the company responsible for the fire offers them a scholarship to an elite private school in New Delhi. From the beginning, the three friends are humiliated by the other students, gradually make friends, enemies, find their place in life, and fall in love.
The first season consists of 8 episodes, and in March 2023 it was announced that the project was extended for a second season.
Obsession
IMDB Rating – 5.1
Genre: thriller, drama, melodrama, detective
Production UK / 2023
Directed by Lisa Barros D'Sa, Glen Leyburn
Starring: Richard Armitage, Charlie Murphy, Rish Shah, Indira Varma, Anil Gautam, Sonera Angel, Pippa Bennett-Warner, Marion Bailey, Francesca Knight
A British mini-series in the erotic thriller genre based on Josephine Hart's critically acclaimed novel about forbidden love with kink between an older man and a young girl.
William and Ingrid are a happily married couple. One day their son Jay brings home a new girl, Anna, to meet his parents. William and Anna meet with glances, and it's like a stab in the heart for the man. He becomes obsessed with the young beauty, and she responds to him with equal passion. Their life rushes headlong into the bottomless abyss of vice.
There are only four episodes here, filled with simmering action.
Shanty Town
IMDB Rating – 4.7
Genre: thriller, action, drama, crime
Production Nigeria / 2023
Directed by Dimeji Ajibola
Starring: Nancy Ezime, Sola Sobowale, Richard Mofe-Damijo, Toin Abraham, Ailey Newhue, Zubby Mikel, Nse Ikpe-Etim, Ini Edo, Chidi Mokeme, Lilian Afegbai
An unusually rare guest on the screens is a film from Nigeria, a project that Netflix has taken on. The plot of the crime series "Shanty Town" is formed around the life and activities of a violent gang leader from the slums of Laos, nicknamed "Scar".
He does a lot of dirty business and sometimes kidnaps people for ransom. Learning that Scar's hostages do not return home alive, the city's businessmen decide to give him a real war. And in the heart of the underworld lives Inem, a girl who has a secret that could destroy Skar's kingdom.
The story of Laotian street crime unfolds in six episodes.
Dziewczyna i kosmonauta
IMDB Rating – 4.8
Genre: fantasy, drama, melodrama
USA Production / 2023
Director Bartosz Prokopovich
Starring: Vanessa Alexander, Jerzy Hitznar, Jakub Sasak, Magdalena Celecka, Andrzej Hyra, Zofia Jastrzebska, Anna Cieslak, Daria Polunina, Tessa Stokes, Andrzej Żurawski
The Polish sci-fi melodrama from Netflix is a multiseries film about a love triangle in the realities of the space age of humanity. The series has been called rather weak, but it is rather specific and aimed at fans of the genre.
Nikadem, Bogdan and Martha are young people with ambition. The boys in love are competing with each other for flying achievements and a girl's heart, and Martha is trying to figure out which of her two friends is closer to her. In 2022, Nicodemus flies off into space and disappears. Martha marries Bogdan. Thirty years later, Nicodemus returns, not the least bit aged, and the woman realizes that she loved only him.
A love story carried through the years unfolds in 6 episodes.