Scandinavian cinema is a phenomenon in the world of cinema. It is harsh and unhurried, full of melancholy and completely devoid of pathos. It harmoniously combines national colors and love for experiments. Scandinavian filmmakers aren't in a hurry to copy Hollywood, but choose their own way. Fans of subtle and intelligent cinema should not miss the best Scandinavian films of recent years.
En man som heter Ove
Rating IMDB – 7.7
Genre: Drama, melodrama, comedy
Sweden production / 2015
Worldwide gross: $30 692 889
Directed by Hannes Holm
Cast: Rolf Lassgaard, Bahar Pars, Filip Berg, Ida Engvoll, Tobias Almborg, Klas Villegård, Katharina Larsson, Björje Lundberg, Stefan Gödikke, Johan Widerberg
Uwe Lindahl, 59, has become very unbearable since the death of his wife. Every day he goes around the village where he lives and picks on every little detail. The world around Uwe is changing rapidly and he does not like it at all.
He wants to die in order to be united with his beloved wife again. Uwe decides to commit suicide, but his new neighbors – the temperamental Iranian woman Parvaneh, her husband Patrick and their children – constantly interfere.
The film adaptation of the novel of the same name by Swedish writer Frederik Backman was one of the local box office leaders. A total of 1.6 million tickets were sold for the drama.
Druk
Rating IMDB – 7.7
Genre: Drama, comedy
Denmark, Sweden, Netherlands production / 2020
Worldwide gross: $12 733 740
Directed by Thomas Vinterberg
Cast: Mads Mikkelsen, Thomas Bo Larsen, Magnus Millang, Lars Rante, Maria Bonnevi, Helena Reingor Neumann, Sousse Wold, Magnus Sjörup, Silas Cornelius Van, Albert Rudbeck Lindhardt
Four teachers at a school in Copenhagen decide on a strange experiment. They want to test the hypothesis of psychotherapist Skärderud that 0.5 ppm of alcohol in the blood does not harm a person in any way, but on the contrary – increases his efficiency and life satisfaction.
Men decide to start drinking at work, but no more than the norm and no later than 8 p.m. What will this dubious experience lead to?
The social drama concludes with a beautiful dance scene of the main character played by actor Mads Mikkelsen. The dance was filmed for two days, in each of which Mikkelsen danced for five hours.
Jagten
Rating IMDB – 8.3
Genre: Drama
Denmark, Sweden production / 2012
Budget: $3 800 000
Worldwide gross: $15 843 274
Directed by Thomas Vinterberg
Cast: Mads Mikkelsen, Thomas Bo Larsen, Annika Vedderkopp, Lasse Vogelström, Sousse Wold, Anne Louise Hassing, Lars Rante, Alexandra Rapaport, Sebastian Bull Sarning, Steen Ordell Guldbrand Jensen
Is man so much different from an animal? The life of Lucas, a 42-year-old kindergarten teacher, is broken. A little kindergartener falsely accused the man of molestation. Although the court acquitted the innocent man, the inhabitants of the small village cannot accept it and continue to take revenge on Lucas.
The idea for the film came to director Thomas Vinterberg after a conversation with a psychologist who told him some interesting cases of substituting real memories.
Under sandet
Rating IMDB – 7.8
Genre: Drama, War, History
Denmark, Germany production / 2015
Worldwide gross: $3 169 553
Directed by Martin Zandvliet
Cast: Roland Møller, Louis Hofmann, Joel Basman, Mikkel Boe Følsgaard, Laura Brault, Zoe Zandvliet, Mads Riisom, Oskar Boekelman, Emil Belton, Oskar Belton
1945. Europe is just beginning to emerge from the turmoil of World War II. Much of western Denmark is mined by the Germans. It was decided to demine the coast with the help of captured Hitlerian soldiers.
Under the leadership of Sergeant Rasmussen, a group of Germans, most of whom are simple, untrained boys, turns up. The experienced soldier soon begins to wonder if it is right to make children pay for the sins of adults.
The war drama is based on real events. The use of German prisoners, most of whom were children, is considered the worst crime by the Danish authorities. 2,000 Germans took part in the demining, half of whom were killed.
Kon-Tiki
Rating IMDB – 7.2
Genre: Adventure, Biography, History, Drama
Norway, UK, Denmark, Germany, Sweden production / 2012
Budget: $16 600 000
Worldwide gross: $22 842 887
Directed by Joakim Ronning, Espen Sandberg
Cast: Paul Sverre Valheim Hagen, Anders Baasmo Christiansen, Tobias Zantelman, Gustaf Skarsgård, Odd Magnus Williamson, Jakob Oftebro, Agnes Kittelsen, Peter White, Amund Hellum Noraker, Eilif Hellum Noraker
A biopic of Norwegian scientist Thor Heyerdahl's epic voyage from the coast of Peru to the Polynesian Islands. With a small team he traveled nearly 7,000 kilometers in the Pacific Ocean and proved that settlers from South America could have inhabited Polynesia in pre-Columbian times. The voyage was not an easy one, with violent storms, sharks, and other dangers haunting the crew. But the voyage changed the lives of its participants forever.
After the successful voyage, Thor Heyerdahl created a feature-length documentary called Kon-Tiki, which won the Academy Award for Best Documentary Film in 1952.
Retfærdighedens ryttere
Rating IMDB – 7.5
Genre: Drama, comedy, action, crime
Denmark, Sweden, Finland production / 2020
Worldwide gross: $1 999 895
Directed by Anders Thomas Jensen
Cast: Mads Mikkelsen, Nikolai Li Kaas, Andrea Heik Gadeberg, Lars Brügmann, Nicholas Breaux, Gustav Lind, Roland Møller, Albert Rudbeck Lindhardt, Ann Birgitte Lind, Omar Shargawi
Military man Marcus must urgently return home because his wife was killed in an explosion on a train. Suddenly a strange couple appears on the doorstep of the soldier's house. They are mathematicians, one of whom was on the same train as Marcus's wife.
It turns out that the explosion also killed a biker nicknamed "Eagle", who was to testify against the gangster group "Knights of Justice". Marcus realizes who is responsible for the death of his beloved, and declares war on the "Knights of Justice". The mathematicians, in turn, must provide informational support.
The lead actor, Mads Mikkelsen, smashes the bathroom mirror with his head in one scene. The actor performed this stunt on his own, without understudies, having previously persuaded the director and the insurance company representative. According to Mikkelsen, "it hurt a little.
Into the White
Rating IMDB – 7.1
Genre: Drama, Military
Norway, Sweden, France production / 2012
Worldwide gross: $637 173
Directed by Petter Ness
Cast: Florian Lukas, David Cross, Stig Henrik Hoff, Loklen Niebuhr, Rupert Grint, Kim Hoogen, Knut Joner, Morten Faldaas, Sondre Krogtoft Larsen
April 1940. Norway is not yet completely overrun by the Nazis, and the skies over the country are controlled by British aviation. In one of the air battles between a German bomber and a British fighter both crews are unlucky, and the planes make a hard landing in the middle of the snowy Norwegian mountains.
The three surviving Germans find an abandoned cabin, where the British arrive a short time later. The pilots are isolated from the outside world, with little food or fuel. Now instead of fighting, they have one common task – to survive.
One of the best Scandinavian war movies is based on real events. The friendship between British and German military survivors lasts a lifetime.
En chance til
Rating IMDB – 6.8
Genre: Thriller, Drama
Denmark, Sweden production / 2014
Budget: DKK 35 000 000
Worldwide gross: $12 468 099
Directed by Susanne Bier
Cast: Nikolaj Coster-Waldau, Nikolaj L Kaas, Thomas Bo Larsen, Roland Moeller, Ulrich Thomsen, Maria Bonnevi, Peter Haber, Eva Fröhling, Bodil Jörgenson, Charlotte Fich
The happiness of policeman Andreas was shattered. His long-awaited child has died. The grief-stricken man recalls the day before, when together with his partner they arrived on a complaint at the apartment of a family of drug addicts. In that dwelling, which bears little resemblance to home, Andreas saw a haggard toddler. The policeman decides to give the junkie kid a second chance and substitutes his dead son for him.
One of the main roles in the drama, the wife of a drug addict and mother of an unwanted toddler, was played by Danish model Mae Andersen.

In 2003-2004 the girl was one of the Victoria's Secret Angels.
Unga Astrid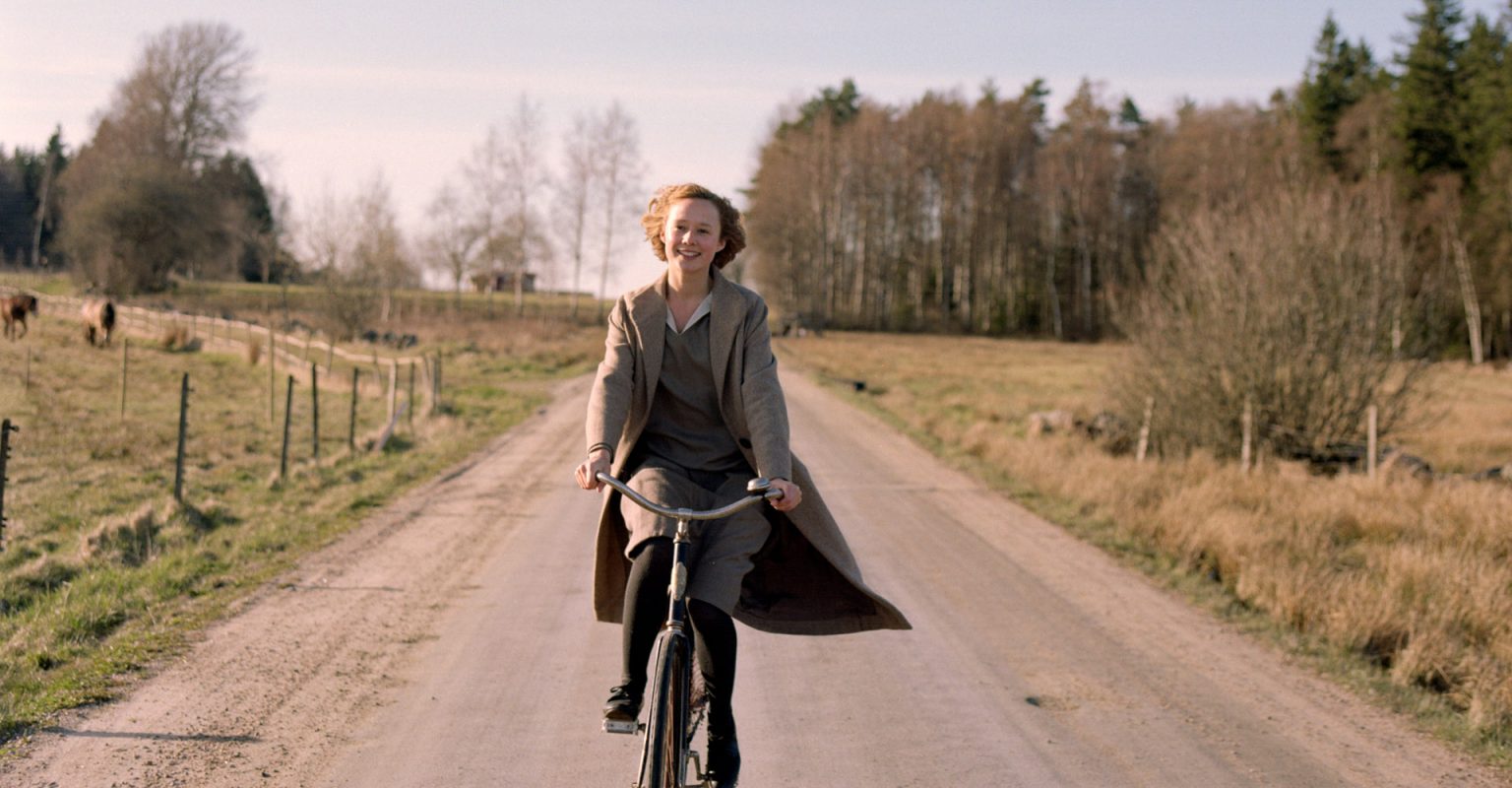 Rating IMDB – 7.1
Genre: Drama, biography
Sweden, Denmark production / 2018
Worldwide gross: $938 766
Directed by Pernilla Fischer Christensen
Cast: Alba August, Maria Bonnevi, Trine Durholm, Henrik Rafaelsen, Magnus Krepper, Bjørn Gustafsson, Marius Damsev, Willi Ramnek Petri, Liv Lemoyne, Sofia Karemir
A biopic about the youth years of the world-famous Swedish writer Astrid Lindgren. The young Astrid Eriksson had a rich imagination and aptitude for writing since childhood. Therefore, when the local newspaper office needed employees, the girl happily responded to the vacancy. The paper's editor, Bloomberg, admires Astrid, and she reciprocates his admiration.
Soon the young girl becomes pregnant, but she cannot keep the child and gives her son to a foster family. A few years later, Astrid returns the child and, in order to reconnect with him, invents wonderful fairy tales. This is how Astrid Lindgren appears.
The writer wrote "Pippi Longstocking" to support her sick daughter. No publisher wanted to publish this story, citing the harmfulness and anti-educational nature of the work.
Den skyldige
Rating IMDB – 7.5
Genre: Thriller, Drama, Crime
Denmark production / 2018
Worldwide gross: $4 598 051
Directed by Gustav Moeller
Cast: Jakob Cedergren, Jessica Dinnage, Omar Shargawi, Johan Gotthardt Olsen, Jakob Ulrik Lohmann, Katinka Evers-Jansen, Jeanette Lindböck, Simon Bennebjerg, Laura Brault, Morten Suurballe
Police officer Asger Holm, who is under investigation, is temporarily assigned to work at the 112 call center. On one work evening he receives a call from a woman named Iben. Asger immediately notices something wrong and realizes that the woman has been kidnapped. Asger does everything he can to save her.
The social drama has an American remake of the same name in 2021, starring Jake Gyllenhaal.
Gräns
Rating IMDB – 7.0
Genre: Detective, fantasy, melodrama, crime
Sweden, Denmark production / 2018
Worldwide gross: $2 177 678
Directed by Ali Abbasi
Cast: Eva Melander, Eero Milonoff, Jørgen Thorsson, Ann Petren, Sten Ljunggren, Kjell Wilhelmsen, Raquel Warmlander, Andreas Kundler, Matti Bousted, Thomas Onstrand
An outwardly unattractive woman named Tina works at customs. She is the most valuable employee of the institution, because she can literally smell illegal substances. One day Tina meets a man named Vure who looks a lot like her. The woman is strongly attracted to the strange man, and they begin to communicate. Voure reveals to Tina the secret that the two of them are not human, but trolls.
The actors on the screen as Voure and Tina had to put on more than twenty kilograms of weight.
Hodejegerne
Rating IMDB – 7.5
Genre: Action, thriller, crime
Norway, Sweden, Denmark, Germany production / 2011
Budget: NOK 30 300 000
Worldwide gross: $18 962 444
Directed by Morten Tyldum
Cast: Axel Hennie, Nikolaj Coster-Waldau, Synnøve Makodi Lund, Eivind Sander, Julia Holgaard, Karre Hagen Sidness, Valentina Alexeeva, Reidar Sørensen, Niels Jørgen Kaalstad, Joachim Rafaelsen
Roger Brown leads a double life. By day he is a respected hiring manager, and by night he steals rarities from his clients' homes. All this in order to keep his beautiful wife Diane.
Roger has outlined another masterpiece. It is a painting by Rubens, valued at several million dollars. The man manages to sneak into the home and tamper with the painting. But Roger did not take into account that the Rubens's owner is a former fighter of the elite special forces and so simply will not let the thief out of his house.
One of the most witty and dynamic Scandinavian films is based on the novel of the same name by the famous Norwegian writer Ju Nesbø.
Borg McEnroe
IMDB Rating – 6.9
Genre: Drama, biography, sports
Production: Sweden, Denmark, Finland / 2017
Budget: SEK 65,000,000
Gross worldwide: $3,430,165
Director: Janus Metz
Starring: Sverrir Gudnason, Shia LaBaaf, Stellan Skarsgard, Tuva Novotny, Leo Borg, Markus Mossberg, Jackson Gann, Scott Arthur, Ian Blackman, Robert Emms
1980 year. The finals of the prestigious Wimbledon tournament are approaching. On opposite sides of the net are the Swedish favorite Björn Borg and the daring newcomer, the American John McEnroe.
Borg has won four Grand Slam tournaments. He is a machine on the court, unflappable and reliable. His opponent, John McEnroe, is the ultimate tennis bully, nicknamed "The Naughty Asshole". The atmosphere on the court is saturated with fear. Borg fears losing, and McEnroe fears being deemed unworthy of victory.
Borg and McEnroe played 14 times during their athletic careers, and their confrontation ended in a draw. After tennis, the men became great friends, because they understood exactly what each had gone through.
Quick
Rating IMDB – 6.7
Genre: Thriller, Drama, Crime
Sweden, Belgium production / 2019
Worldwide gross: $156 168
Directed by Mikael Hofström
Cast: Jonas Karlsson, David Densik, Alba August, Susanne Reuter, Linda Ulvaeus, Christopher Vagelin, Tova Magnusson-Norling, Doug Malmberg, Magnus Roosmann, Björn Bengtsson
For many years children have been missing in Sweden, Norway, Denmark, and Finland. Finally the culprit was found. Thomas Quick, a psychiatric patient, confessed to more than thirty murders. As a maniac, Quick suited many people, but not the journalist Hannes Rostam. Together with his assistant, Rostam questioned the competence of the Swedish justice system and of psychiatry as well.
The Scandinavian detective "Quick" is based on real events that have been called the largest miscarriage of justice in Swedish history. All charges against Thomas Quick were dropped and he was released from the psychiatric hospital.
En kongelig affære
Rating IMDB – 7.5
Genre: Drama, melodrama, biography, history
Denmark, Sweden, Czech Republic, Germany production / 2012
Worldwide gross: $14 758 997
Directed by Nikolaj Arcel
Cast: Alicia Vikander, Mads Mikkelsen, Mikkel Boe Følsgaard, Trine Durholm, David Densik, Thomas W. Gabrielsson, Cyron Björn Melville, Bent Meiding, Harriet Walter, Laura Brault
Denmark. Mid-18th century. The mentally ill King Christian VII is in power. The king's wife, the young Caroline Matilda, suffers from the neglect of her husband and an environment that is strikingly different from her native England. The young queen finds solace in the arms of the court physician Johann Friedrich Struensee.
Soon in the hands of a young woman and her lover is concentrated almost all the power over the country. But the couple uses it not for profit, but for progressive reforms.
Johann Friedrich Struensee is a real historical character. He carried out a number of important reorganizations: allowed freedom of the press, abolished the slave trade, organized orphanages, reduced the cost of officials, and reformed the judicial, educational, and medical systems. But during the palace conspiracy he was accused of liaison with the queen and executed.
Tunnelen
Rating IMDB – 6.0
Genre: Thriller, Drama
Norway production / 2019
Worldwide gross: $2 964 640
Directed by Paul Oye
Cast: Thorbjørn Harr, Ylva Fuglegud, Lisa Carlehead, Mikkel Bratt Silset, Peter Forde, Daniel Alexander Skadal, Per Egil Aske, Tor Christian Blakely, Jan Gunnar Røyse, William Osknevad
In distant and snowy Norway, many roads are built through tunnels in the mountains. On Christmas Eve, one of them, nine kilometers long, becomes a trap for many people.
A fierce blizzard reigns outside and a fire breaks out inside because of an overturned truck. Things quickly deteriorate. Every second counts for the rescuers as chaos ensues inside the tunnel.
There are 1,100 tunnels in Norway, one of which, called "Storfjelltunnelen," was used to film the disaster movie.
Kongen av Bastøy
Rating IMDB – 7.5
Genre: Action, Drama, Crime, Thriller
Norway, France, Sweden, Poland production / 2010
Budget: NOK 54 000 000
Worldwide gross: $4 360 391
Directed by Marius Holst
Cast: Benjamin Helstad, Trond Nilssen, Stellan Skarsgård, Kristoffer Joner, Magnus Langlet, Morten Lovstad, Daniel Berg, Odin Gineson Broderud, Magnar Botten, Markus Brustad
1915 year. There is a correctional facility for juvenile delinquents on Bastey Island. The director of the institution turns a blind eye to the abuse of children by one of the educators, as a result of which one teenager commits suicide.
At first, the guilty teacher is fired, but soon he returns to the colony in his former status. This becomes the reason for a riot by the inmates, which is suppressed by the army.
The drama is based on real events. There is now a progressive prison on the island. There the prisoners can learn new professions, horseback riding, fishing, sports, and beach activities are allowed. Prisoners live in chalet cabins and can leave the island at night.
Red Dot
Rating IMDB – 5.5
Genre: Horror, thriller, drama
Sweden production / 2021
Directed by Allen Darborg
Cast: Nanna Blondell, Anastasios Saulis, Thomas Hanzon, Johannes Kunke, Thomas Bergström, Kaled Mustonen, Anna Atsarate, Melvin Solin, Per Martans, Håkan Karlsson
Tired of domestic problems, newlyweds David and Nadia go on a ski trip to Bear Valley. They will spend the night in a tent, from which they plan to watch the northern lights. But on the way, the couple accidentally damage the vehicle of local hunters, and after a while they realize that someone has opened a hunt for them.
The new Scandinavian thriller film is fully realized by Swedish filmmakers and was released on the streaming platform "Netflix".
Thelma
Rating IMDB – 7.0
Genre: Horror, sci-fi, fantasy, thriller, drama, melodrama, detective
Norway, France, Denmark, Sweden production / 2017
Budget: NOK 47 500 000
Worldwide gross: $1 463 727
Directed by Joakim Trier
Cast: Ellie Harboa, Kaja Wilkins, Henrik Rafaelsen, Ellen Dorrit Petersen, Greta Eltervag, Marte Magnusdottir Solem, Anders Mossling, Vanessa Borgli, Steinar Clowman Hallert, Ingrid Gjaver
Young Thelma comes to the capital from a small provincial town to study. The girl grew up in a devout family. She does not smoke or drink. But ahead of her, Thelma has her first love. And to her horror, the provincial girl realizes that she has feelings for a fellow student named Anya. Thelma is so amazed by what is happening that she discovers supernatural abilities.
The director and screenwriter of the mystical thriller was Norwegian director of Danish origin Joachim Trier, who is the namesake of another famous Danish filmmaker – Lars von Trier. And both Danes are prone to experiments in cinema and often shoot arthouse films.
Bølgen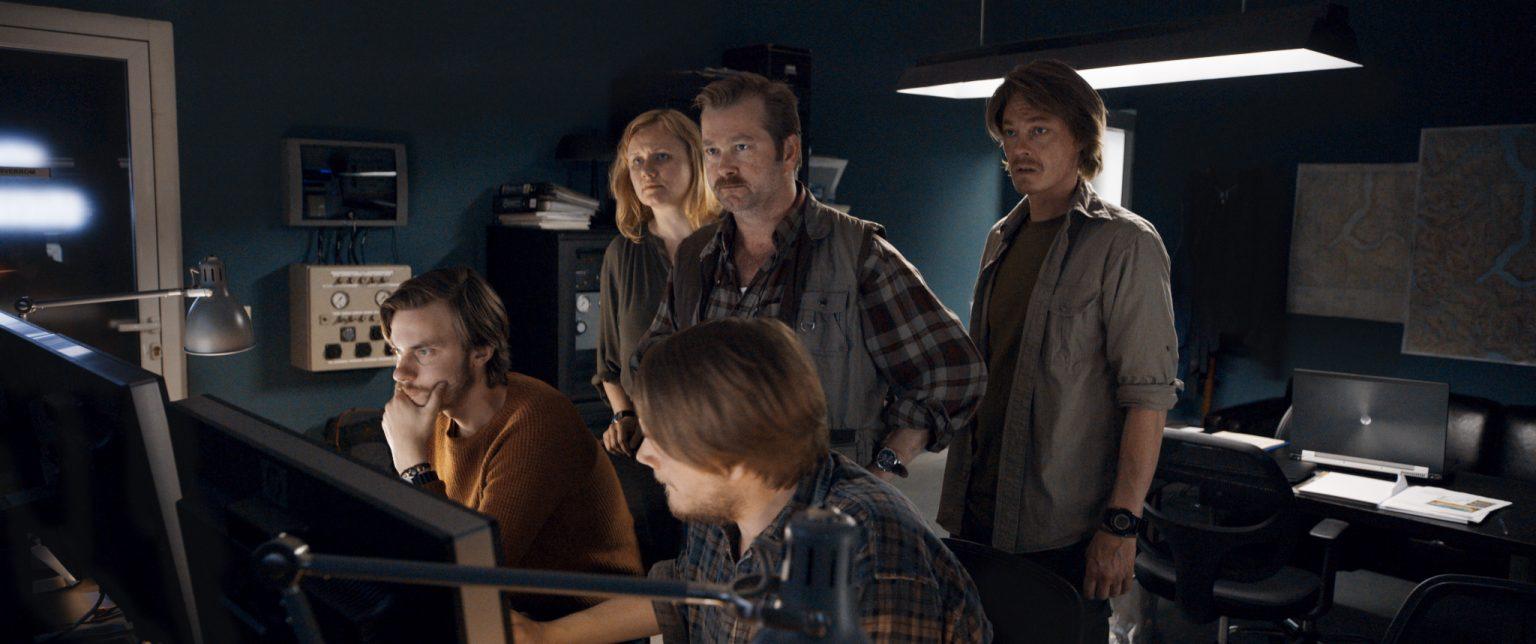 Rating IMDB – 6.6
Genre: Action, thriller, drama
Norway, Sweden production / 2015
Budget: NOK 50 000 000
Worldwide gross: $12 975 143
Directed by Roar Uthaug
Cast: Kristoffer Joner, Ane Dahl Torp, Jonas Hoff Oftebro, Edith Hogenrud-Sand, Frithjof Soheim, Laila Goody, Arthur Berning, Herman Bernhoft, Ellie Harboa, Silje Breivik
Kristian, a seismologist on duty, is preparing to move from a small town in a Norwegian fjord to a metropolis. Today is his last day at work. And it's the day Christian notices signs of a tectonic shift. He warns his colleagues, who are not inclined to dramatize the situation.
But during the night, a scary thing happens. Christian's prediction comes true: the rocks collapse and a tsunami hits the small town in the fjord. Christian's family is in danger, and he will do anything to save them.
The first Norwegian disaster film was the box office leader in 2015. The thriller has a sequel, the 2018 film Skjelvet.
Kraftidioten
Rating IMDB – 7.1
Genre: Crime, comedy, drama
Norway, Denmark, Sweden production / 2014
Budget: NOK 35 304 282
Worldwide gross: $904 446
Directed by Hans Petter Muland
Cast: Stellan Skarsgård, Bruno Ganz, Birgitta Jort Sørensen, Kristofer Hiew, Jakob Oftebro, Paul Sverre Valheim Hagen, Tobias Zantelmann, Sergei Trifunovic, Anders Baasmo Christiansen, Stig Henrik Hoff
The official version of the death of the son of a simple snowplowman, Nils Dickman, is a drug overdose. But the father doesn't believe the cops, and he manages to get to the bottom of it. In fact, his son was killed in a confrontation between two criminal gangs. Now the ringleaders of the gangs have no time for sleep. The snowblower takes out the gangsters one by one. Will Dickman be able to avenge his son?
The comedy action film has won numerous cinematic awards, including the Golden Bear at the Cannes Film Festival. In 2019, a remake of The Snowplowman, starring Liam Neeson, was released in the U.S. box office.
Till det som är vackert
Rating IMDB – 6.9
Genre: Drama
Sweden production / 2010
Budget: SEK 14 700 000
Worldwide gross: $84 013
Directed by Lisa Langset
Cast: Alicia Vikander, Samuel Fröhler, Josefin Bauer, Martin Wallström, Helen Söderqvist Henriksson, Kim Lantz, Frederik Nilsson, Elisabeth Göransson, Ilva Gallon, Anna Oström
Katarina has managed to escape from her alcoholic mother and now lives on the outskirts of Gothenburg with her boyfriend. Her everyday life is empty, joyless and meaningless. Everything changes when she accidentally downloads Mozart's Requiem from the Internet. Katarina deletes all her social media pages and gets a job in a concert hall to be closer to the beautiful world of music.
At the library, instead of a Rachmaninov concerto by Sviatoslav Richter, the main character is given a clarinet concerto by the same Amadeus Wolfgang Mozart.
Trolljegeren
Rating IMDB – 6.9
Genre: Horror, fantasy, drama, adventure
Norway production / 2010
Budget: NOK 19 900 000
Worldwide gross: $4 159 678
Directed by Andre Øvredal
Cast: Otto Jespersen, Glenn Erland Tosterud, Johanna Merck, Thomas Alf Larsen, Urmila Berg-Domaas, Hans Morten Hansen, Robert Stoltenberg, Eirik Beh, Inge Erik Henesand
In Norway, wild bears are killed for unknown reasons. Three students decide to find the culprit and get on the trail of hunter Hans. In pursuit of him, the young men discover that the country has been overrun by vicious trolls. Hans is the only monster hunter and is ordered by the government to destroy them. The students decide to help Hans.
This fantasy thriller is filmed in the "mockumentary" or pseudo-documentary style. The peculiarity of the style is that the story is told from the point of view of one of the characters, who films what is happening on camera.
En ganske snill mann
Rating IMDB – 6.9
Genre: Drama, comedy, crime
Norway production / 2010
Worldwide gross: $1 824 914
Directed by Hans Petter Muland
Cast: Stellan Skarsgård, Jorunn Kjellsby, Bjørn Flåberg, Gard B. Eidsvold, Jannike Kruse, Bjørn Sundqvist, Hjersti Holmen, Jon Eigarden, Jan Gunnar Røjse, Julia Bahe-Viig
Released after twelve years in prison, Ulrik decides to give up crime, not to look back on the past and live only in the future. But Ulrik is confused. He has a complicated personal relationship with three women at once: his ex-wife, his landlady, and a work colleague. And the only person who has reached out to him offers to commit murder again. Will Ulrik still be a rather kind man?
The film "En ganske snill mann" won the Audience Award at the Berlin Film Festival in 2010.
The Square
Rating IMDB – 7.1
Genre: Drama, comedy
Sweden, Germany, France, Denmark production / 2017
Worldwide gross: $9 493 791
Directed by Ruben Estlund
Cast: Klas Bang, Elisabeth Moss, Dominic West, Terry Notary, Christopher Lesso, Lise Stefenson Engström, Lilianne Mardon, Marina Shipchenko, Annika Liljeblad, Elijandro Edouard
The Stockholm Museum of Modern Art is preparing a new exhibition called "Kvadrat". The curator of The Square is Christian, a refined intellectual. He is rich, educated and widely known in narrow professional circles.
One day in the street Christian's smartphone, wallet and cufflinks are stolen. A friend of the man helps locate the house where the stolen phone is located. And Christian comes up with a cunning plan to get his stuff back.
The most ambiguous among Scandinavian films. One of the living exhibits was the monkey-man Oleg Rogozin, whose prototype was the Russian artist Oleg Kulik. One of the Russian's performances was the image of the man-dog, thanks to which he became known around the world.