Looking into the mind of a real or fictional killer is scary even for the most intrepid viewers. But if you have the guts and are interested in this genre, check out the TOP best maniac movies – most of these plots are based on real events.
The House That Jack Built
IMDB Rating – 6.8
Genre: Thriller, drama, crime, horror
Produced by: Denmark, France, Sweden, Germany, Belgium, Tunisia / 2018
Budget: €8,700,000
Worldwide gross of: $2,911,800
Directed by Lars von Trier
Starring: Matt Dillon, Bruno Ganz, Uma Thurman, Siobhan Fallon, Sophie Grobeul, Riley Keough, Jeremy Davis, Edward Speliers, David Bailey, Yu Ji-hae
The best detectives in the United States are on the trail of a dangerous maniac. His name is Jack and he killed a lot of people in the seventies. He is a highly intellectually developed man who is incapable of resisting his urge for violence. He kills people "beautifully," capturing each body in a special way.
It is not easy for experienced officers to get on his trail, but it is impossible to delay, because he does not stop hurting innocent people.
During the Cannes premiere of the film, more than 100 people walked out of the auditorium, but after the screening, the audience applause did not stop for six minutes.
Abgeschnitten
IMDB Rating – 6.5
Genre: Detective, thriller, crime
Production: Germany / 2018
Worldwide gross of $1,228,051
Director: Christian Alwart
Starring: Moritz Bleibtroy, Christian Kuchenbuch, Fahri Ogün Yardim, Enno Hesse, Urs Juecker, Lars Eidinger, Joy Maria Bay, Barbara Prakopenka, Stephanie Amarelle, Jasna Fritzi Bauer, Jan Bülow
Paul Herzfeld is a forensic scientist in the German capital and is passionate about his work. One day he finds a message in a dead man's skull, and after reading its contents he realizes that it is his daughter's phone number.
The girl was kidnapped by a maniac, and the father also became an unwitting participant in a bloodthirsty game. If Paul finds the killer, he may yet be able to save her. To that end, he travels to an area isolated from civilization, where he must fight for his life and the life of his daughter.
Der goldene Handschuh
IMDB Rating – 6.7
Genre: Biography, crime, thriller
Production: Germany, France / 2019
Worldwide Box Office: $604,479
Director: Fatih Akin
Starring: Hark Bohm, Katja Studt, Uwe Rohde, Mark Hozemann, Margarete Thiesel, Adam Bousdux, Victoria Trauttmansdorff, Philippe Baltus, Martina Eitner, Heinz Strunk, Lawrence Walter, Tristan Goebel, Tom Hosbeck, Jonas Dassler
In the seventies, there was an institution in West Germany called the Golden Glove, where the lonely loser Fritz spent every evening.
Next to him were lonely women who had lost their dignity and young years. In his bachelor lair there are often available young ladies, but one day a real monster awakens in him.
The screenplay was based on a true story about the murderer Fritz Honke, who was born in Hamburg. He murdered girls of easy virtue from the Golden Glove pub. Like many movies about maniacs, this film deservedly made the list of the best and is able to bring creepiness to the audience.
Split
IMDB Rating – 7.3
Genre: Thriller, horror
Produced by: USA, Japan / 2017
Budget: $9,000,000
Worldwide gross of: $278,454,358
Directed by M. Night Shyamalan
Starring: James McAvoy, Neil Huff, Brad William Henke, Betty Buckley, Ukie Washington, Sebastian Arselus, Jessica Sula, Haley Lou Richardson, Anya Taylor-Joy, Izzy Coffey
The 2015 film "Split" was set in Philadelphia and is capable of transporting viewers' attention to the macabre story of a maniac with an unstable psyche and multiple multiple personality disorder.
He kidnaps three girls in broad daylight and locks them in a room. There are 23 personalities who live in it, all of whom are unlike each other. There is even one who sees a therapist. But among them the most frightening is the "Beast," who believes that by killing people he cleanses their souls and the world. He has taken it upon himself to decide who is worthy to live and who is not.
Saw
IMDB Rating – 7.6
Genre: Horror, thriller
Produced by: USA, Australia / 2003-2017 film series
Directed by James Wan
Starring: Lee Wannell, Paul Moder, Katrina Mathers, Dean Francis, Tobin Bell
The main connecting line in the movie "Saw" is the story of the maniac John Kramer. One day he decided that he was the kind of man who could teach others to value their lives.
He developed mechanical devices that help him kill prisoners in the most brutal way possible. Even when John dies of cancer, a like-minded man replaces him and a series of crimes gathers momentum.
The "Saw" screenwriter noted that he wrote many of the scenes in the film based on his nightmares from his childhood. The image of a maniac doll on a bicycle is one of them.
Mr. Brooks
IMDB Rating – 7.3
Genre: Thriller, drama, crime
Produced by USA / 2007
Budget: $20,000,000
World Box Office: $48,121,900
Director: Bruce A. Evans
Starring: Marge Helgenberger, Lindsay Kraus, Ruben Santiago-Hudson, William Hurt, Daniel Panabaker, Aisha Hinds, Demi Moore, Kevin Costner, Dane Cook, Jason Lewis
Many movies about serial killers and dangerous maniacs tell the story of those people who, looking from the outside, it's hard to even think that they have horrific plans of violence in their heads. The same happens in this film, where the main character is the successful businessman Brooks.
He is known to all as a loving father and spouse. Only Brooks keeps a terrible secret – he has a craving for violence and blood. One day his secret becomes known to a photographer who decides to profit from blackmail. This situation presents Brooks with a serious choice.
Perfume: The Story of a Murderer
IMDB Rating – 7.5
Genre: fantasy, drama, crime
Produced by USA / 2007
Budget: $20,000,000
World Box Office: $48,121,900
Director: Bruce A. Evans
Starring: Marge Helgenberger, Lindsay Kraus, Ruben Santiago-Hudson, William Hurt, Daniel Panabaker, Aisha Hinds, Demi Moore, Kevin Costner, Dane Cook, Jason Lewis
The main character of the film is orphan Jean-Baptiste, who has a special gift – the sense of smell, able to perceive smells much brighter than other people. Growing up, he creates unsurpassed perfumes. But he has a secret that helps him make fragrances especially exciting.
The film is based on the novel of the same name by P. Suskind. Interestingly, the writer was not happy with the film adaptation of the book and even wrote a screenplay for the film Rossini, which tells about the conflict between the directors and producers.
Zodiac
IMDB Rating – 7.7
Genre: Thriller, Detective, Drama, Crime
Production: USA / 2007
Budget: $65,000,000
World Box Office: $84,785,914
Directed by David Fincher
Starring: Cloe Sevigny, Robert J. Stephenson, Jake Gyllenhaal, Anthony Edwards, Brian Cox, Richmond Arquette, John Lacy, John Carroll Lynch, Mark Ruffalo, Robert Downey Jr.
The plot of the film is based on R. Graysmith's book of the same name, which the author wrote relying on the story of the Zodiac Killer case. This man took the lives of 37 people while on the loose for 12 years. He managed to put fear into the whole city.
San Francisco became the epicenter of the investigation while the perpetrator dialogued with authorities using cipher correspondence. The police were on the hunt for him and took a long time to figure out who was really behind the string of deaths. Meanwhile, Zodiac rebuked the authorities for inaction.
Bad Samaritan
IMDB Rating – 6.5
Genre: Horror, thriller, crime
Production: USA / 2017
Worldwide grosses: $4,623,836
Directed by Dean Devlin
Starring: David Tennant, Kerry Condon, Robert Sheehan, Jacqueline Byers, Lisa Brenner, Hannah Bairfoot, Carlito Olivero, Dana Millikan, Rob Nagle, Delpano Willis
Young robbers hide behind their jobs as drivers in order to carry out another criminal act and not be punished by the law. They track people down, memorize their schedules, and get a payoff.
As a result of another plan, they get into the house of an influential businessman, not realizing that the man is very dangerous. Once inside the house, they find a prisoner begging not to abandon her and save her.
The actors who played the robbers were from Ireland and Scotland, but specifically for this film, they did an American accent.
Extremely Wicked, Shockingly Evil and Vile
IMDB Rating – 6.7
Genre: Thriller, drama, crime, biography
Production: USA / 2018
Worldwide grosses: $9,816,572
Directed by Joe Berlinger
Starring: Haley Joel Osment, Jeffrey Donovan, John Malkovich, Terry Kinney, Jim Parsons, Brian Geraty, Angela Sarafian, Zac Efron, Kaya Scodelario, Lily Collins
The best detectives about real maniacs continue the story of the legendary killer Ted Bundy. He is credited with the deaths of 36 girls. He is a charismatic and handsome man who can drive any woman crazy. One of them is the charming Elizabeth, dreaming of true love.
It seems that a little more and she will find a woman's happiness. Only her lover Ted is accused of murder. She can't believe that this is true, since her husband is gentle, caring and also a loving father. Gradually she learns the truth about a bloodthirsty serial maniac.
Wolf Creek
IMDB Rating – 6.2
Genre: Horror, thriller
Production: Australia / 2004
Budget: $1,000,000
Worldwide Box Office: $30,762,648
Director: Greg McLean
Starring: Guy Petersen, Nathan Phillips, Kesti Morassi, Andy McPhee, Cassandra Magrath, John Jarrett, Peter Elchin
1999, Australian Territory. Young girls Liz and Christy go to the meteor crater with Ben. Once there, they realize that their car is out of commission, and soon a local guy, Mike, comes to their rescue.
Having only spent the night in his camp, the company finds themselves captured by a new acquaintance in the morning. Nothing remains but to seek salvation, although the chances of survival are minimal. The girls are chained together and face violence at the hands of Mike, a brutal and bloodthirsty maniac.
Night Hunter
IMDB Rating – 5.9
Genre: Detective, thriller, crime
Production: Canada, USA / 2018
Worldwide gross of: $1,012,932
Directed by David Raymond
Starring: Minka Kelly, Alexandra Daddario, Henry Cavill, Stanley Tucci, Nathan Fillion, Sarah Thompson, Ben Kingsley, Eliana Jones, Brendan Fletcher, Emma Tremblay
As they travel around Australia, students want to find a crater that was the result of a meteorite fall. The place is shrouded in mystery and mystical stories. The young people find themselves in a mine where they meet a real legend.
Interestingly, the filming of the film was set in an abandoned mine, where it was decided to set the scene. No one guessed that this place was connected to the real murder of a woman. There was even a protest organized by the locals, who thought that the film would be about this gruesome incident.
Hannibal Rising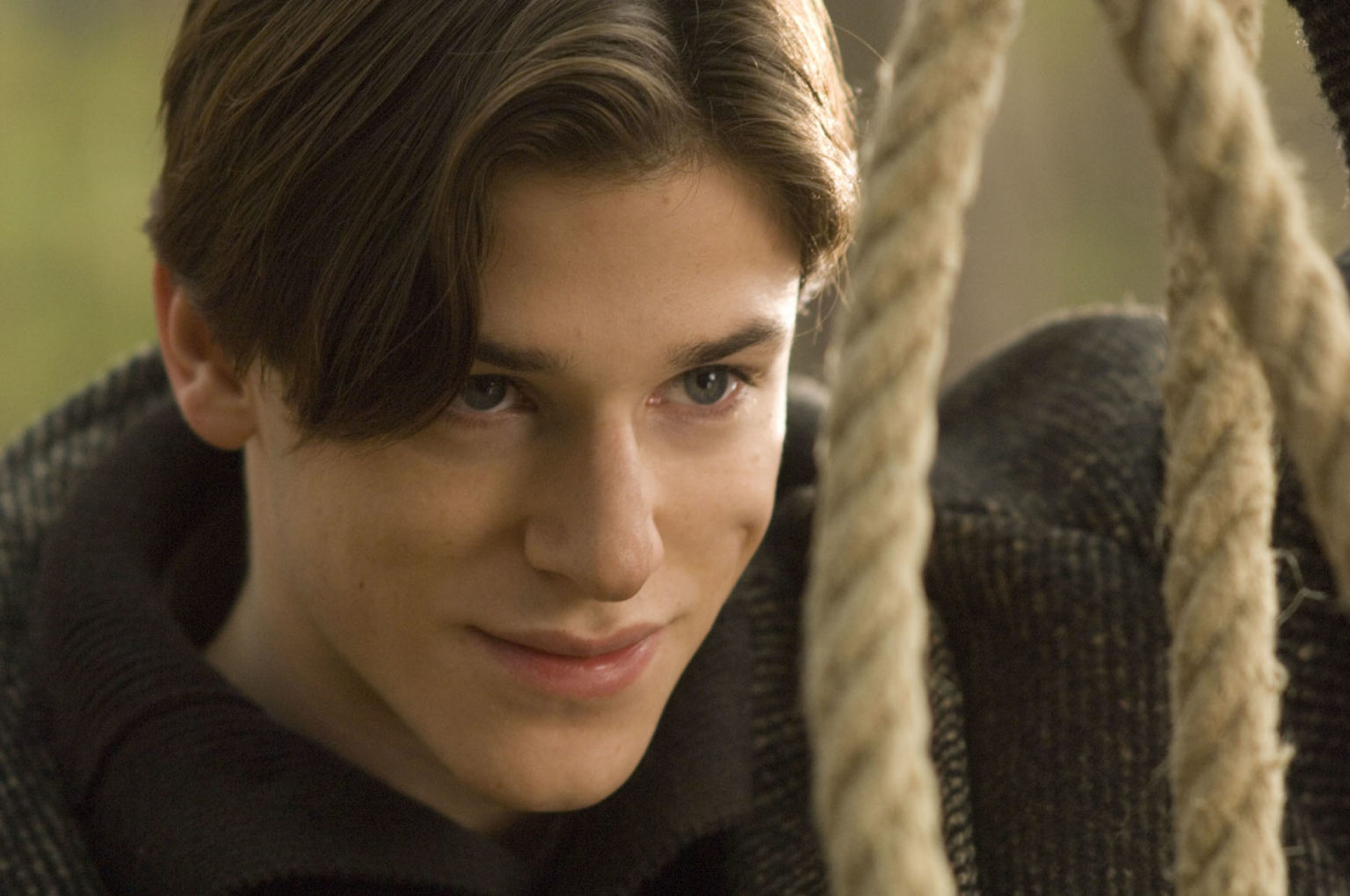 IMDB Rating – 6.2
Genre: Thriller, drama, crime
Production: United Kingdom, Czech Republic, France, Italy, USA / 2006
Budget: $50,000,000
World Box Office: $82,169,884
Director: Peter Webber
Starring: Martin Hube, Dominic West, Richard Leaf, Aaron Thomas, Michelle Wade. Richard Brake, Helena Leah Tachowska, Gun Lee, Gaspar Ullier, Rhys Evans
To get a prestigious education, a young man moves to France. He gets a profession as a psychiatrist, but is unable to solve his life problems. He is unable to forget the events that brought him pain as a child. The only thing he can console himself with is killing people.
On the set, the theft of a props severed head was recorded. Interestingly, actor Stephen Walters has claustrophobia in real life. He played Sigmas Milko.
Bloodline
IMDB Rating – 6.0
Genre: Thriller, Crime
Production: USA / 2018
Worldwide gross of: $36,725
Directed by Henry Jacobson
Starring: Seann William Scott, Mariela Garriga, Dale Dickey, Kevin Carroll, Christy Herring, Raymond Alexander Cham Jr.
Evan Cole works as a school psychologist. He consults with troubled teenagers who have been subjected to domestic violence. But he's not a saint, he's a serial killer. He listens to the stories of his charges and kills their abusers in real life.
At first he brutalizes them by tying them to a chair and slitting the victim's throat. Only when his son is born does it become harder to hide the truth about himself.
This is Sean William's first role in a horror film in a major position, in a supporting role he appeared in the film "Final Destination" in 2000.
Piercing
IMDB Rating – 5.6
Genre: Horror, thriller, detective
Production: USA / 2018
Worldwide gross of: $149,211
Directed by Nicholas Peske
Starring: Christopher Abbott, Mia Wasikowska, Laya Costa, Olivia Bond, Maria Dizzia, Marin Ireland, Dakota Lustick, Wendell Pierce
Family man Reed seems like a good man, but when he was a child he was seriously traumatized by his own mother. Ever since then, he has desired bloodlust, and saddest of all, he wants to kill his own children.
One day he begins to plan the murder of a prostitute and takes pleasure in watching her take a long time to die. Wanting to put the idea into practice, he summons Jackie to his hotel room. Only their meeting takes an unforeseen turn.
The plot of the film is based on the novel "Piercing" Ryu Murakami, which was published in 1994.
Tusk
IMDB Rating – 5.3
Genre: Horror, comedy, drama
Production: USA, Canada / 2014
Budget: $3,000,000
World Box Office grosses: $1,882,074
Director: Kevin Smith
Starring: Lily-Rose Melody Depp, Harley Quinn Smith, Jennifer Schwalbach Smith, Ralph Garmen, Harley Morenstein, Johnny Depp, Haley Joel Osment, Genesis Rodriguez, Justin Long, Michael Parks
Journalist Wallace Brighton gives himself to his profession, and in his spare time he travels the world in search of extraordinary people. One day he receives a letter from a sailor who wants to tell him a story about his journey.
As a result, he goes to a distant town in Canada and disappears. The journalist's girlfriend tries to find him. Meanwhile, in Canada, a series of violent crimes take place involving the previously missing people.
The film "Tusk" is part of the "Canadian Trilogy," which includes "Moose Jaws" and "Yoga Hosers."
No One Lives
IMDB Rating – 6.0
Genre: Thriller, horror
Production: USA, UK / 2012
Budget: $2,900,000
World Box Office: $1,048,704
Directed by Ryuhei Kitamura
Starring: Gary Grubbs, Laura Ramsey, George Murdoch, Lindsay Shaw, Lee Tergesen, America Olivo, Bo Napp, Derek Maguire, Edelade Clemens, Luke Evans
On their journey, the young men stop in the province, where they fall into the hands of a gang of local bandits. The criminals plan to rob the uninvited guests and take them prisoner. The travelers are willing to go along with their terms, but the situation gets out of hand when the girl dies.
The guy escapes, but is forced to return to the villains' lair, as there is something important to him left behind.
In the episode you can see how Betty and Emma have identical dresses. This gimmick was done on purpose to make the driver's victims stand out. The killer struck the girls' bellies.
Maniac
IMDB Rating – 6.1
Genre: Horror
Production: France, USA / 2012
Budget: $6,000,000
World Box Office: $2 631 275
Directed by Franck Khalfoun
Starring: Akbar Kurta, Megan Duffy, Sal Lundy, Genevieve Alexander, Morgan Slump, Sammy Rotibi, America Olivo, Leanne Balaban, Nora Arneseder, Elijah Wood
In this psychological slasher, the viewer's attention will be transported to Los Angeles, where a murderer is on the loose. He scalps his victims and then takes to the streets to create bloodshed again.
By day he is a simple man who restores mannequins, and by night he is a bloodthirsty maniac. One day his life changes and it has to do with a young girl, Anna. The relationship between them becomes more complicated and Frank has to make a choice in favor of love or the scalpel.
Interestingly, until the twelfth minute of the film, Frank's face is hidden from the viewer.
The Frozen Ground
IMDB Rating – 6.4
Genre: Thriller, Crime
Production: USA / 2011
Budget: $27,220,000
Worldwide box office receipts: $5,617,460
Director: Scott Walker
Starring: Kurt Fuller, Dean Norris, Ryan O'Nan, Catherine LaNasa, Jody Lyn O'Keefe, Radha Mitchell, Vanessa Ann Hudgens, Fifty St., John Cusack, Nicholas Cage
Robert, an exemplary family man who owns a bakery and loves to hunt, hides a terrible truth about himself. The maniac kills innocent people. He has more than 20 victims to his credit. Only one Cindy manages to escape from the clutches of the criminal.
She turns to the police for help, hoping for justice. But she was unsuccessful – the investigation was delayed due to a lack of evidence. The investigator has no choice but to believe in Cindy's word. A new challenge awaits her, because the maniac is not ready to say goodbye to his victim so easily.
The Collector
IMDB Rating – 6.4
Genre: Horror, thriller
Production: USA / 2009
Budget: $6,000,000
Worldwide Box Office: $9,444,018
Director: Marcus Dunstan
Starring: Josh Stewart, Diane Goldner, Crystal Mayo, Carly Scott Collins, Michael Reilly Burke, Madeleine Winter, Andrea Roth, Robert Wisdom, Daniella Alonso, Juan Fernandez
Once inside the house of the new boss, the thief tries to make a profit at his expense in order to pay off his wife's debt. Once inside, he realizes that there is another masked criminal besides him.
It is a real psychopath armed with torture tools. Wanting to save himself, he realizes that the boss's family was also in danger. Just a few minutes ago he wanted to rob their house, but now his goal is to help them.
When the scriptwriters were working on it, they planned for this story to be a prequel to the Saw movie, but that didn't happen.
Martyrs
IMDB Rating – 7.1
Genre: Horror
Production: France, Canada / 2008
Budget: $6,500,000
World Box Office: $1,149,138
Director: Pascal Laugier
Starring: Isabelle Chasse, Juliette Gosselin, Catherine Bejine, Mylène Jampanoi, Morjane El Allaoui, Xavier Dolan
In France in the 1970s, a little girl named Lucy was found after a year of being missing. She was wandering along a country road, in a state of deep shock. She is unable to tell what happened to her. Gradually she manages to remember what happened.
During the screening of the film in Toronto, several viewers fainted, so creepy were the episodes.
The Postcard Killings
IMDB Rating – 5.8
Genre: Detective, Crime, Drama
Production: United Kingdom, USA / 2020
World Box Office: $181,415
Director: Danis Tanovic
Starring: Jeffrey Dean Morgan, Famke Janssen, Naomi Buttrick, Ruairi O'Connor, Kash Jumbo, Joachim Krul, Eva Röse, Lucas Lugren, Steven Mackintosh, Dylan Devonald Smith
A maniac is on the streets of Europe. He visits London, Stockholm and Madrid, taunting the police. Sending the journalists clues in the form of postcards, he plays a tricky game with them.
One day, his victim is the daughter of a New York City detective. Jacob Canon does not intend to forgive the death of the child and tries to find the maniac at any cost.
The story is based on the novel by L. Marklund and D. Patterson of the same name. Filming took place in England, Norway and Sweden. Also, the authors of the script promised that the storyline of the film will be "Russian trace".
El silencio de la ciudad blanca
IMDB Rating – 5.2
Genre: Horror, action, thriller, drama, crime, detective, adventure
Production: Spain / 2019
Worldwide box office: $2,575,843
Directed by Daniel Calparsoro
Starring: Belen Rueda, Javier Rey, Aura Garrido, Manolo Solo, Alex Brendemuehl, Ramon Barea, Sergio Dorado, Allende Blanco, Ruben Ochandiano, Pedro Casablanc
Unai Lopez de Ayala works as a criminologist. He is a young professional, but very talented. His plan is to investigate a series of murders that he believes are related to ritual. The bodies of young people were found in one of the old temples.
These were the first victims of the maniac, whom he had dealt with by violent means. He realizes that similar things had happened before-it was 20 years ago. Perhaps the killer has returned to continue the bloodshed. Ayala realizes that he is dealing with a dangerous individual who holds the local population in fear.
Bumperkleef
IMDB Rating – 7.6
Genre: Horror, action, thriller
Production: Netherlands, Belgium / 2019
Worldwide box office: $151,484
Director: Lodewijk Cranes
Starring: Erun Spitzenberger, Annik Feifer, Rosemary van der Hook, Liz Verger, Willem de Wolf, Truus te Selle, Hubert Fermin, Tim Linde, Peter Blankenstein, Stacy Matla
In order to make it to Grandpa's birthday party, the family takes a long car trip. On the road, there is a conflict between the children, which irritates the father. In addition, there is a car on the road, which is moving very slowly.
Overtaking the car, the head of the family makes a fatal mistake. Behind the wheel of this car is an inadequate driver, who begins to pursue the family. This is the beginning of the great trials endured by the travelers.
It was premiered at the Dutch Film Festival in Utrecht, with many actors who speak an Achterhüt dialect.
House of Wax
IMDB Rating – 5.4
Genre: Horror, thriller
Produced by: Australia, USA / 2005
Budget: $40,000,000
World Box Office: $68,766,121
Director: Jaume Collet-Serra
Starring: Brian Van Holt, Robert Richard, Chad Michael Murray, Emma Lung, Paris Hilton, Damon Herriman, John Abrahams, Elisha Cuthbert, Jared Padalecki
On their way to a soccer match, a group of friends stay overnight at a small camp. Only that very night, trouble strikes them – an unknown truck arrives at the camp, and in the morning it turns out that their car has broken down.
To find help, the boys head into town. There they find themselves in a house of wax figures with a creepy masked man. This journey takes on the character of a real nightmare.
The plot of the film is an independent adaptation of the film of the same name released back in 1953.
Other movies about maniacs
The Clovehitch Killer (2016)
The Neighbor (2016)
A Walk Among the Tombstones (2014)
You're Next (2013)
Gone (2012)
Taking Lives (2004)
Monster (2003)
Haute tension (2003)
The Silence of the Lambs (1990)
Wrong Turn (2003)
Red Dragon (2002)
Hannibal (2001)
The Cell (2000)
American Psycho (2000)
The Bone Collector (1999)
Kiss the Girls (1997)
Freeway (1996)
Se7en (1995)
Copycat (1995)