In recent years, the trendy trend of Japanese cartoon comics has managed to capture the hearts of many teenagers and adults around the world. In most of the TOP anime in the drama genre you can see how the creators are gradually expanding the format, adding to the plot sharp social themes, problems of intergenerational relationships and conflicts of interest.
Particular emphasis is placed on romantic feelings, family values and friendship, but the filmmakers do not forget to add a dash of drama: life's difficulties, sorrows and trials on the way to achieving the goal.
Hagane no renkinjutsushi (Series)
Rating IMDB – 9.1
Genre: Anime, cartoon, action, adventure, drama, fantasy
Japan production / 2009
Directed by Yasuhiro Irie, Ikuro Sato, Kiyomitsu Sato
Cast: Romy Park, Rie Kugimiya, Iemasa Kayumi, Shinichiro Miki, Fumiko Orikasa, Kenta Miyake, Yuki Hayashi, Megumi Takamoto, Mai Goto, Kenji Utsumi
Brothers Edward and Alfonso live with their mother, Trisha, in the fairytale world of Amestris. Their father is a gifted alchemist who left the family many years ago. The boys also passed on their passion for alchemy, so they learned various tricks for transforming matter. When the brothers' mother passed away after a lingering illness, a neighboring family – a friend of Winry's and her grandmother – took over their upbringing.
Growing up, the heroes traveled and studied alchemy extensively, and when they returned home, they decided to resurrect their mother with their new knowledge. However, the attempt was unsuccessful and Al lost his entire body and Ed lost his arms and legs. After that, the heroes went to the capital to become certified alchemists and find the recipe for the philosopher's stone.
Shingeki no Kyojin (Series)
Rating IMDB – 9.0
Genre: Anime, cartoon, sci-fi, drama, action, fantasy
Japan production / 2013
Directed by Tetsuro Araki, Masashi Koizuka, Hiroyuki Tanaka
Cast: Yuki Kaji, Yui Ishikawa, Marina Inoue, Hiroshi Kamiya, Yu Kobayashi, Romy Park, Yu Shimamura, Kisho Taniyama, Daisuke Ono, Saki Fujita
For many years, mankind fought against the giant titans, stupid, voracious creatures that devoured humans. To stop the monsters, the surviving townspeople rallied together and built a huge wall around themselves, preventing the ogre giants from passing through. So the people lived in peace and harmony for nearly a hundred years.
One day, the teenager Eren and his younger sister Mikasa witnessed a strange phenomenon – a super titan descended from the sky and destroyed part of the protective wall. Then the monsters burst inside the village and swallowed their mother in front of the terrified children. After this incident, Eren vowed to destroy all titans and avenge humanity's suffering.
The idea for the story of the titans came to manga author Hajime Isayama when he saw a drunken coffee shop customer scaring customers away with his appearance and behavior.
Fruits Basket (Series)
Rating IMDB – 8.6
Genre: Anime, cartoon, comedy, drama, melodrama, fantasy
Japan production / 2019
Directed by Yoshihide Ibata
Cast: Manaka Iwami, Nobunaga Shimazaki, Yuma Uchida, Yuichi Nakamura, Miyuki Sawashiro, Satomi Sato, Atsumi Tanazaki, Miho Okasaki, Megumi Han, Maaya Sakamoto
After losing her mother in a car accident, high school student Toru Honda is left homeless. She doesn't want to burden her grandfather and friends, so she settles in a tent near the school.
One day, she is spotted by her classmate, Yuki Soma, the handsomest boy in her class, living with his brother in a house not far from Toru's camp. He offers her a bed for the night in exchange for her help with household chores. The heroine agrees, but when Yuki's cousin Ke Soma comes to visit, a terrible conflict ensues, leading to the revelation of a terrible family secret.
The series is based on the manga of the same name by Natsuki Takaya.
Ginga Eiyuu Densetsu (Series)
Rating IMDB – 9.1
Genre: Anime, cartoon, sci-fi, drama
Japan production / 1988
Directed by Noburo Ishiguro, Fumihiro Ueno, Takashi Asami
Cast: Ryo Horikawa, Kei Tomiyama, Yusaku Yara, Katsuji Mori, Nozomu Sasaki, Yoshiko Sakakibara, Norio Wakamoto, Kazuhiko Inoue, Toshio Furukawa, Michio Hazama
Ever since humans inhabited all the planets in space, the feud between the colonists and the government has reached the scale of a global catastrophe. The Galactic Empire does not abandon its attempts to reclaim the land from the Alliance of Free Planets, due to which in space battles thousands of soldiers are killed and entire worlds are destroyed.
In this difficult time young officers come to power – Reinhard von Lohengram, advocating monarchy and Wenli Yan, who intends to preserve democracy. The heroes will have to meet more than once in the hardest battles and go through a series of trials to reverse the outcome of the protracted war.
The series is based on a series of science fiction books by Yoshiki Tanaka, who won the prestigious Seyoun Award for his works.
Gekijouban Violet Evergarden (Movie)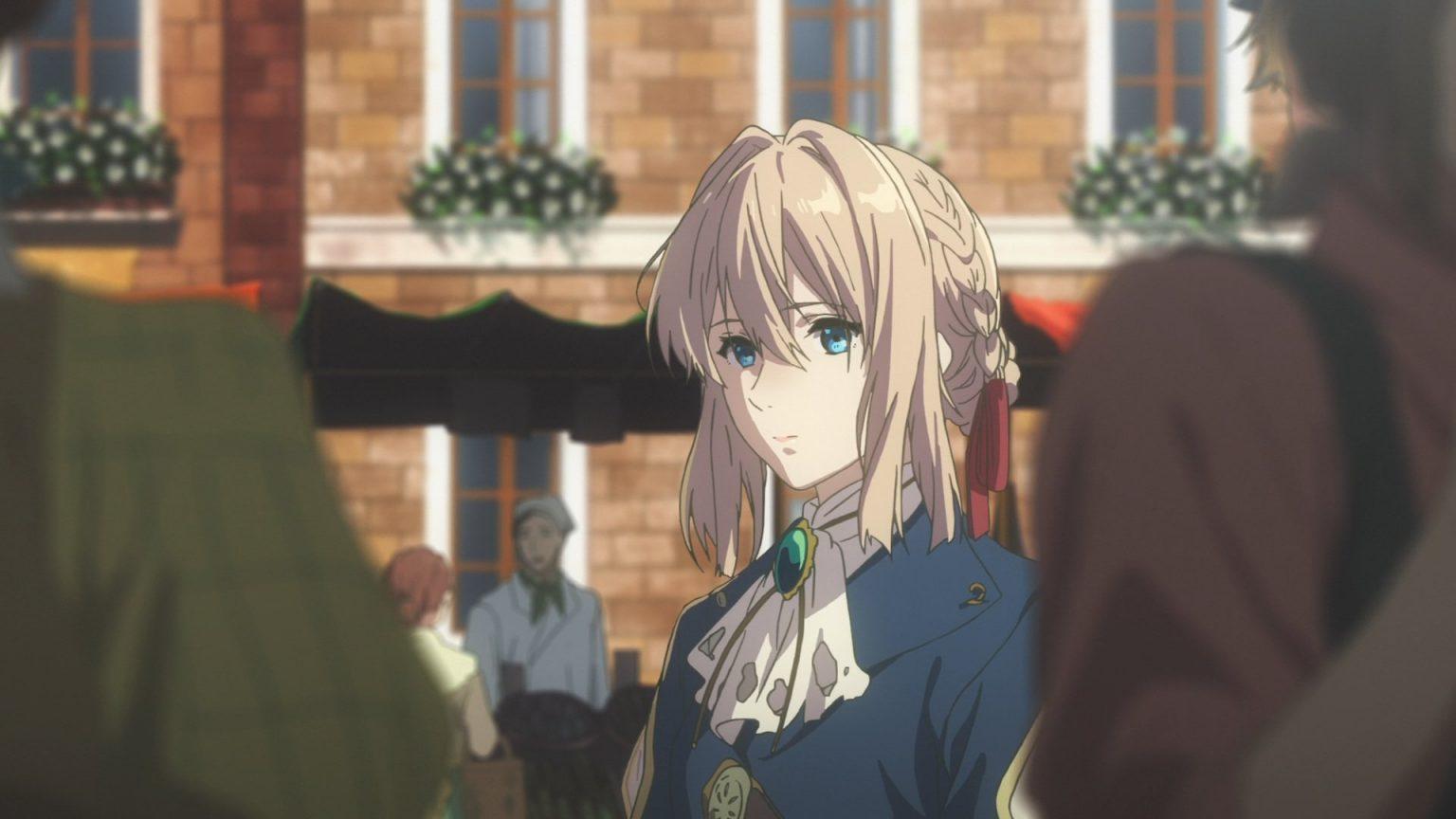 Rating IMDB – 8.3
Genre: Anime, cartoon, drama, melodrama
Japan production / 2020
Worldwide gross: $20 339 624
Directed by Taichi Ishidate, Taichi Ogawa, Shinpei Sawa
Cast: Yui Ishikawa, Koki Uchiyama, Aya Endo, Takehito Koyasu, Sumire Morohoshi, Hidenobu Kiuchi, Minori Chihara, Daisuke Namikawa, Haruka Tomatsu, Kaori Mizuhashi
As time passes, Violet continues to help people write letters for their loved ones. She has learned to express sincere feelings on a piece of paper, although she herself is still sad after the death of her beloved friend, Major Gilbert Bougainvillea.
Everyone around her tells her to forget the past and start life over, but when she accidentally finds a letter with familiar handwriting, a flame of hope ignites in Violet's heart.
The premiere was postponed twice due to the arson of the production company's headquarters and the pandemic coronavirus infection.
Sangatsu no Lion (Series)
Rating IMDB – 8.3
Genre: Anime, cartoon, drama, sports
Japan production / 2016
Directed by Kenjiro Okada, Akiyuki Shinbo
Cast: Shigeru Chiba, Kana Hanazawa, Yoshimasa Hosoya, Marina Inoue, Kengo Kawanishi, Ai Kayano, Subaru Kimura, Misaki Kuno, Shinichiro Miki, Toru Okawa
After the death of his parents and younger sister, Rei Kiriyama was left all alone and withdrawn. His relationship with his foster family didn't work out, so he started living alone.
His only outlet in this lonely world was playing shogi and getting to know his three sisters, whose house is always filled with laughter, fun, and even meowing. Gradually, the interaction with Hikari, Hinata, and little Momo brings changes in Rei's life.
Shogi is a Japanese logic game resembling chess.
Clannad: After Story (Series)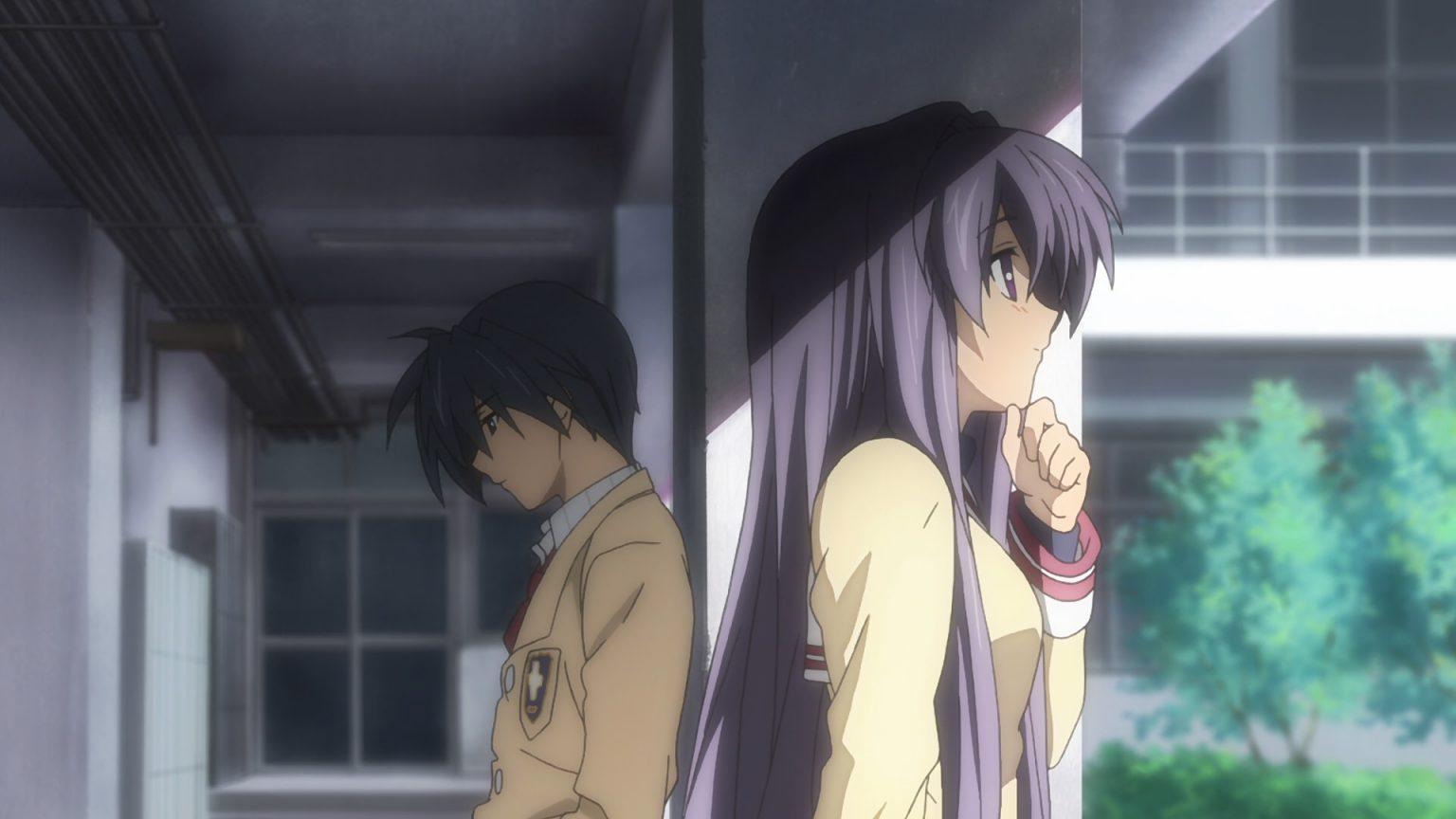 Rating IMDB – 8.6
Genre: Anime, cartoon, drama, melodrama, comedy
Japan production / 2008
Directed by Tatsuya Ishihara, Noriko Takao
Cast: Yuichi Nakamura, David Matranga, Lucy Christian, Mai Nakahara, Kikuko Inoue, Kara Greenberg, Andrew Love, Ryotaro Okiahu, Shannon Emerick, Ryo Hirohashi
After the summer break, the high school students have a crucial graduation year ahead of them. However, Tomoe is more busy with his personal life, because after confessing his love to Nagisa, he moved to live with her in the friendly loving family he never had.
However, life is not only about pleasant moments, but also about disappointments and sorrows, so a series of trials awaits the heroes in love, where they must prove the sincerity of their feelings.
The musical themes for the series were written and performed by members of the popular Japanese band Eufonius.
Code Geass: Hangyaku no Lelouch (Series)
Rating IMDB – 8.9
Genre: Anime, cartoon, sci-fi, drama, adventure
Japan production / 2008
Directed by Goro Taniguchi
Cast: Jun Fukuyama, Takahiro Sakurai, Yukana, Takahiro Mizushima, Ami Koshimizu, Sayaka Ohara, Fumiko Orikasa, Noriaki Sugiyama, Mitsuaki Madono, Kazunari Tanaka
In 2017, Japan was occupied by Neo-Britain, who turned the prosperous land into a bastion of poverty, fear, and oppression called the Sector-11. The British in the country are considered a privileged class, and can do whatever they want, including destroying the 11s.
Ordinary high school student Lelouch Lamperg does not look any different from his peers. However, he and his sister are the descendants of a royal family that tried to exterminate. The boy lives with the thought of revenge and justice, and a chance encounter with an old acquaintance helps him gain strength for a new struggle.
The Code Geass franchise is considered one of the most successful and includes an anime film, three games, four manga series, a full-length film and two spin-offs in the style of an earlier book.
Kimi no na wa.
Rating IMDB – 8.4
Genre: Anime, cartoon, fantasy, drama, melodrama
Japan production / 2016
Worldwide gross: $357 986 087
Directed by Makoto Shinkai
Cast: Ryunosuke Kamiki, Mine Kamishiraishi, Ryo Narita, Aoi Yuki, Nobunaga Shimazaki, Kaito Ishikawa, Kanon Tani, Masaki Terasoma, Sayaka Ohara, Kazuhiko Inoue
Mitsuha is a simple girl who lives in the provinces and dreams of moving to a big city. Taki is a high school student with a passion for architecture, who is tired of the bustling Tokyo and would gladly trade the city for a cozy village.
One day the characters realize that they are bound by some invisible force that helps them at night to change bodies and live the life they dream of. But then this ability suddenly disappears. Then Taki decides to seek out her friend to meet her in person. Will they be able to get to know each other in real life?
The film set box office records and became the highest-grossing anime in Japan and the world, grossing more than $350 million at the worldwide gross.
Monster (Series)
Rating IMDB – 8.7
Genre: Anime, cartoon, thriller, drama, detective
Japan production / 2004
Directed by Masayuki Kojima, Ryosuke Nakamura, Tooru Takahashi
Cast: Hidenobu Kiuchi, Mami Koyama, Tsutomu Isobe, Nozomu Sasaki, Mamiko Noto, Hideyuki Tanaka, Junko Takeuchi, Ichiro Nagai, Takayuki Sugo, Nobuyuki Katsube
The events unfold in Germany, in the city of Düsseldorf. An experienced Japanese surgeon, Kenzo Temmo, saves the life of an injured boy whose parents have been murdered in cold blood. Years later, the doctor will meet his patient again, only the latter will play the role of a brutal maniac.
In 2002 the book «Another Monster» was published, describing the events of «Monster» from the perspective of a foreign reporter.
Kaubôi bibappu: Cowboy Bebop (Series)
Rating IMDB – 8.9
Genre: Anime, cartoon, sci-fi, action, drama, comedy, crime, adventure
Japan production / 1998
Directed by Shinichiro Watanabe, Yoshiyuki Takei, Ikuro Sato
Cast: Koichi Yamadera, Unseo Ishizuka, Megumi Hayashibara, Aoi Tada, Ishin Chiba, Hiroshi Naka, Tsutomu Tareki, Miki Nagasawa, Toshihiko Nakajima, Jin Hirao
Events are set in the post-apocalyptic future of 2071. After a terrible tragedy, the Moon has been destroyed and the planet Earth suffers from meteor showers that have made the cradle of humanity uninhabitable. Humans settled throughout the solar system, colonizing the other planets. But because of an increase in crime, the government established the position of bounty hunter or space cowboy – a traveler chasing bad guys all over the cosmos for a reward.
This is the way Spike Spiegel and Jett Black and their companions Faye Valentine, computer genius Radical Edward, and the unusual dog Ayn have chosen to earn their living. Fate brings them together aboard the starship Bebop and heralds many adventures.
The ship's name «Bebop» is a reference to the musical genre that replaced swing in the 1940s and is considered the progenitor of modern jazz.
Shôwa Genroku rakugo shinjû (Series)
Rating IMDB – 8.3
Genre: Anime, cartoon, drama
Japan production / 2016
Directed by Mamoru Hatakeyama, Naoki Murata, Taro Kubo
Cast: Akira Ishida, Koichi Yamadera, Tomokazu Seki, Megumi Hayashibara, Shinpei Hayashiya, Kappei Yamaguchi, Hiroshi Yanaka
Released from prison, former yakuza Etaru is determined to put an end to his criminal past and become a professional rakugo storyteller. In order to fulfill his dream, he goes straight to his idol, Yakumo.
After a moment's hesitation, the master of words breaks with his tradition and agrees to become Etaru's mentor. He meets Konatsu, whose father's death reveals the awful truth about Yakumo's life.
Rakugo is a literary and theatrical genre in Japan. Most often represented by small skits, miniatures, and stories with comic content.
Rurouni Kenshin: Meiji Kenkaku Romantan: Tsuioku Hen (Mini-series)
Rating IMDB – 8.6
Genre: Anime, cartoon, action, drama, melodrama, story
Japan production / 1999
Directed by Kazuhiro Furuhashi
Cast: Mayo Suzukaze, Junko Iwao, Nozomu Sasaki, Masami Suzuki, Shuichi Ikeda, Tomokazu Seki, Wataru Takagi, Ryusei Nakao, Hirotaka Suzuoki, Akari Hibino
The following anime drama will tell about the life and formation of the great warrior and swordsman Kensin. The story begins in the 19th century, when the wandering swordsman Seijuro Hiko noticed bandits attacking passing merchants. The only one who survived was a young boy, whom Hiko adopted, naming him Kenshin.
Thus the future warrior was apprenticed to Seijuro, who taught the boy the finer points of martial arts and the peculiarities of the rare Hiten Mitsurugi fighting style. Years later, the boy grew up and went wandering through cities in search of new adventures and his destiny.
The DVD version contains several bonus episodes and brief notes that connect the characters in the series to their historical prototypes.
Shinseiki Evangelion (Series)
Rating IMDB – 8.5
Genre: Anime, cartoon, sci-fi, action, drama
Japan production / 1995
Directed by Hideaki Anno
Cast: Megumi Ogata, Kotono Mitsuishi, Megumi Hayashibara, Yuko Miyamura, Yuriko Yamaguchi, Fumihiko Tachiki, Koichi Yamadera, Tetsuya Iwanaga, Tomokazu Seki, Motomu Kiyokawa
2015. The planet is mired in catastrophes, and a few years ago a Second Impact occurred on Earth, resulting in melting ice and flooding of territories. Most of the inhabitants died, and the surviving humans created robots called "Evangelion" – only they can cope with the Angels attacking from space.
Controlling the robots is entrusted to 14-year-old teenagers, one of whom is Shinji Ikara. Except that the boy is used to slacking off on orders and often fails his team. But one day everything changes…
There are numerous references to events and names from World War II.
Shigatsu wa kimi no uso (Series)
Rating IMDB – 8.6
Genre: Anime, cartoon, drama, melodrama, music
Japan production / 2014
Directed by Kyohei Ishiguro
Cast: Natsuki Hanae, Risa Taneda, Ayane Sakura, Ryota Osaka
Little virtuoso pianist Kosei Arima won all the children's music competitions, and those around him predicted a brilliant career. However, after the tragic death of his mother, the boy loses interest in the instrument.
That all changes when he meets the talented violinist Kaori. The girl tries to help her friend get out of grief and regain passion for music and life.
All the music is well-known classical compositions, performed by professional musicians especially for the project.
Natsume yûjinchô (Series)
Rating IMDB – 8.1
Genre: Anime, cartoon, drama, comedy, fantasy
Japan production / 2008
Worldwide gross: $6 442 104
Directed by Takahiro Omori, Kotomi Deai
Cast: Hiroshi Kamiya, Kazuhiko Inoue, Miki Ito, Ryohei Kimura, Hisayoshi Suganuma, Miyuki Sawashiro, Hiroshi Shimozaki, Akira Ishida, Kazuma Horie, Rina Sato
High school student Takashi Natsume has seen ghosts and spirits since childhood. He inherited this unusual gift from his grandmother Reiko. However, the guy spent his whole life trying to get rid of his abilities, so he often moved around in the hope of finding peace.
Eventually, he settled in his grandmother's house, where he accidentally found her diary. In it, she wrote down the names of all the spirits she imprisoned during her battle with them. Then Takashi decides to free the otherworldly creatures, believing it will bring him peace.
Maduro's character made WatchMojo's list of the top 10 cutest anime creatures in 2016.
Violet Evergarden (Series)
Rating IMDB – 8.4
Genre: Anime, cartoon, drama, melodrama
Japan production / 2018
Directed by Haruka Fujita, Taichi Ishidate, Shinpei Sawa
Cast: Yui Ishikawa, Aya Endo, Takehito Koyasu, Takuya Inagaki, Daisuke Namikawa, Minori Chihara, Koki Uchiyama, Haruka Tomatsu, Hidenobu Kiuchi, Riki Kagami
After the war, a young girl, Violet, lost her arms, sharing mutilation with her commander and lover, Gilbert Bougainvillea, who had been missing since the end of the fighting. The heroine came under the care of former army commander Claudius Hodgens, who founded a postal company to help the illiterate population communicate with their loved ones.
After seeing the work of female writers, Violet decided to become one of the company's employees as well. In time, she learned to convey the emotions of others and began to become aware of her own feelings, which allowed her to understand the meaning of Gilbert's last words.
The name Violet is consonant with the name of the flowers «blue violets», which are a symbol of loyalty, which is reflected in the character of the main character.
One Piece: Wan pîsu (Series)
Rating IMDB – 8.9
Genre: Anime, cartoon, fantasy, action, drama, melodrama, comedy, adventure
Japan production / 1999
Budget: ¥10 000 000
Directed by Minehisa Sakai, Konosuke Uda, Hiroaki Miyamoto
Cast: Mayumi Tanaka, Akemi Okamura, Kappei Yamaguchi, Kazuya Nakai, Hiroaki Hirata, Ikue Otani, Mahito Oba, Yuriko Yamaguchi, Chikao Otsuka, Kazuki Yao
Years ago the king imprisoned and then executed one of the greatest pirates of all time, Gol D. Roger. It was he who conquered the Grand Line, sailing from beginning to end, and who found and stashed the greatest treasures of the Van Pis world.
Years went by, but memories of pirate adventures and the great treasure never left the minds of mankind. One day a brave 17-year-old boy, Luffy, decides to defy the Grand Line and sets out with his crew on an exciting sea voyage to meet his destiny.
Kok was originally called Naruto, but upon learning that there was a manga of the same name in the showdown, author Eiichiro Oda changed the character's name to Sanji.
Ping Pong the Animation (Series)
Rating IMDB – 8.6
Genre: Anime, cartoon, sports, drama
Japan production / 2014
Directed by Masaaki Yuasa, Ryota Ito, Yuta Kubota
Cast: Fukujuro Katayama, Koki Uchiyama, Yosei Boone, Subaru Kimura, Masako Nozawa, Shunsuke Sakuya, Yusaku Yara
The quiet and somewhat reserved Makoto, nicknamed «Smile», has been friends since early childhood with the boisterous, fun-loving Yutaka, nicknamed "Peko. Both are members of the local table tennis club and both have a natural talent for ping-pong.
However, Smile's quiet disposition and modesty prevents him from beating the expressive Peko. Then the school coach, seeing Makoto's undiscovered potential, decides to help the boy believe in himself so he can beat his main rival.
The series is a remake of the film of the same name shot in 2002.
Kimi no suizô o tabetai
Rating IMDB – 8.0
Genre: Anime, cartoon, drama, melodrama
Japan production / 2018
Worldwide gross: $33 748 006
Directed by Shinichiro Ushijima
Cast: Mahiro Takasugi, Rinn, Yukiyo Fujii, Yuma Uchida, Jun Fukushima, Atsuko Tanaka, Tan Kaiji, Emi Wakui
A withdrawn high school student accidentally finds a strange book in the hospital, which turns out to be the diary of his popular classmate Sakura Yamauchi. He learns that his friend has been diagnosed with a serious pancreatic disease and has no more than a year to live.
However, Sakura does not despair, continues to enjoy the little things and lead a normal life. The hero decides to support the girl and share her remaining time with her. Gradually their friendship develops into a romantic infatuation, and the once shy guy begins to change for the better.
The names of the main characters are translated as «spring tree» for the boy and «cherry blossom» for the girl.
Bakuman. (Series)
Rating IMDB – 8.0
Genre: Anime, cartoon, comedy, drama
Japan production / 2010
Worldwide gross: $13 612 114
Directed by Noriaki Akitaya, Kenichi Kasai
Cast: Atsushi Abe, Satoshi Hino, Saori Hayami, Junichi Suwabe, Ayumi Fujimura, Kenji Hamada, Kenyu Horiuchi, Shinji Kawada, Ayako Kawasumi, Hirofumi Nojima
One day, Moritaka draws a portrait of his classmate Miho, who he is secretly in love with, and forgets the sketchbook on his desk. When he returns to class, he meets his classmate Akito, who convinces him to draw a manga. Moritaka refuses because he's unsure of his abilities, but after Miho tells him about his dreams, he decides to try himself as an artist to win his lover's heart.
In December 2011, a video game for the Nintendo DS based on the series was released.
Sora yori mo Tooi Basho (Series)
Rating IMDB – 8.2
Genre: Anime, cartoon, comedy, drama, adventure
Japan production / 2018
Directed by Atsuko Ishizuka
Cast: Inori Minase, Kana Hanazawa, Yuka Iguchi, Saori Hayami, Mamiko Noto, Yoko Hikasa, Rinn, Yoshitsugu Matsuoka, Mikako Komatsu, Aya Endo
High school student Marie dreams of going on a life-changing journey. One day she meets her classmate Shirase at the station, who everyone thinks is a little crazy. After talking to her friend, Marie learns that Sirase's mother went on an expedition to the South Pole and hasn't returned since. Then the girls decide to save up money to go to Antarctica together.
According to the original script, the series was planned with a bias towards romanticism and science fiction, but after the edits got a dramatic basis.
Kenpuu Denki Berserk (Series)
Rating IMDB – 8.7
Genre: Anime, cartoon, fantasy, action, drama
Japan production / 1997
Directed by Naohito Takahashi
Cast: Nobutoshi Kanna, Unseo Ishizuka, Yuko Miyamura, Akira Ishida, Tomohiro Nishimura, Toshiyuki Morikawa, Akiko Yajima, Masuo Amada, Yasuyuki Kase, Hiroyuki Yoko
When the new king came to power through bloodshed and betrayal of loved ones, he never imagined that one day a warrior of honor would come to town. While the king's demons were wreaking havoc, the heavily armored, scarred, and piled-up soldier who calls himself the Black Swordsman watched the chaos and devised a plan to end the injustice forever.
The series was pulled from Adult Swim because of a lot of graphic violence.
Banana Fish (Series)
Rating IMDB – 8.2
Genre: Cartoon, action, drama, adventure, anime
Japan production / 2018
Directed by Utsumi Hiroko
Cast: Yuma Uchida, Kenji Nojima, Unseo Ishizuka, Jun Fukuyama, Hiroaki Hirata, Makoto Furukawa
In 1973, in Vietnam, an American peacekeeper suddenly goes insane and shoots his comrades. The last thing he says before his final insanity is «banana fish». Twenty years later, police investigate a series of mysterious suicides, and one of the dying men gives 17-year-old gang leader Ash a vial with very strange contents.
The main character's appearance is based on two people: Swedish tennis player Stephen Edberg and American actor Rivera Phoenix.
Pâfekuto burû
Rating IMDB – 8.0
Genre: Anime, cartoon, horror, thriller, drama
Japan production / 1998
Budget: $830 000
Worldwide gross: $763 518
Directed by Satoshi Kon
Cast: Junko Iwao, Rika Matsumoto, Shinpachi Tsuji, Masaaki Okura, Yosuke Akimoto, Yoku Shioya, Hideyuki Hori, Emi Shinohara, Masashi Ebara, Kiyoyuki Yanada
Young pop singer Mima leaves the idol group to pursue her dream and become an actress. She starts starring in adult magazines and playing small roles as rape victims. However, the ghosts of her past continue to haunt her, as do the fans who have not forgiven the girl for her abandonment of the stage.
Director Daren Aronofsky bought the rights to the animated series in order to use a memorable scene with a screaming girl in a bathtub in his film Requiem for a Dream.
Joze to tora to sakana-tachi
Rating IMDB – 7.6
Genre: Anime, cartoon, melodrama, drama
Japan production / 2020
Worldwide gross: $1 959 253
Directed by Kotaro Tamura
Cast: Kaya Kiyohara, Taishi Nakagawa, Rinn, Yume Miyamoto, Kazuyuki Okitsu, Chiemi Matsuera, Jin Urayama, Kanji Obana, Yuya Uchida, Kengo Kawanishi
Tsuneo is an oceanography student. He is passionate about diving, works part-time at a dive store, and dreams of going abroad to enjoy diving on the ocean floor. Jose is a young dreamer and artist who only learns the world through reading books. The girl is confined to a wheelchair, so she limits herself to the pleasures of life.
When Tsuneo and Jose meet, their friendship begins to change both of them and grows into something romantic, despite the oblique looks of others.
The story is based on the short story of the same name by Seiko Tanabe.
Nana (Series)
Rating IMDB – 8.5
Genre: Anime, cartoon, comedy, drama, melodrama, music
Japan production / 2006
Directed by Morio Asaka, Ryosuke Nakamura
Cast: Romy Park, Midori Kawana, Brian Drummond, Toshiyuki Morikawa, Andrew Francis, Eric Vale, Ashley Ball, Sam Vincent, David Kaye, Richard Ian Cox
Sweet and naive girl Nana Komatsu moves in with her boyfriend Seji in Tokyo, where she hopes to fulfill her dreams of a family and children. On the train, she meets her namesake, Nana Osaki, and the complete opposite in personality – a strong-willed girl. Osaka is also on her way to Tokyo to become a popular rock singer.
In the city, the girls meet at an apartment viewing and decide to rent an apartment together. So they become roommates and friends who have to go through a lot of life's challenges.
The name «Nana» means the number seven in Japanese, and the heroines settled in the apartment with the number 707.
Rainbow: Nishakubou no shichinin (Series)
Rating IMDB – 8.3
Genre: Anime, cartoon, drama, crime
Japan production / 2010
Directed by Hiroshi Kojina
Cast: Shun Oguri, Romy Park, Takaya Kuroda, Tatsuya Hasome, Tomohiro Waki, Keiji Fujiwara, Koji Ishii, Rikiya Koyama, Megumi Hayashibara, Takaya Hashi
After Japan's defeat in World War II, the country is plunged into brutality, poverty, and devastation. To stem the tide of crime, the government establishes many penal prisons.
In 1955, seven brawling teenagers end up in the Senan Maximum Security Prison. They have to survive in prison conditions, facing violence, injustice and deprivation on a daily basis. But being in the same cell with Rokurota, they learn the main thing in this world: to remain human even in the most difficult circumstances of life.
In 2006, the project won the Shogakukan Award as the best anime in its category.
Hotaru no haka
Rating IMDB – 8.5
Genre: Anime, Cartoon, Drama, War
Japan production / 1988
Budget: $3 700 000
Directed by Tsutomu Tatsumi, Ayano Shiraishi, Yoshiko Shinohara, Akemi
Cast: Yamaguchi, Tadashi Nakamura
In the last few days of World War II, a small Japanese town is attacked en masse by American aircraft. After losing his parents in the chaos, 14-year-old Seita escapes to a shelter with his five-year-old sister, Setsuko.
Overnight, the teenager becomes the head of the family and realizes how important it is to survive in these difficult circumstances. During the day, he wanders around stealing food left over from the bombing, and at night, he tells Setsuko stories and looks at fireflies that have accidentally flown into their home.
The plot is based on an autobiographical book by Akiyuki Nosaki.

At the Chicago Film Festival, the anime was recognized as the best anti-war drama made in Japan.
Purasutikku Memorîzu (Series)
Rating IMDB – 7.3
Genre: Anime, cartoon, comedy, drama, melodrama, fantasy
Japan production / 2015
Directed by Yoshiyuki Fujiwara, Yasuhiro Kimura, Tatsuya Nokimori
Cast: Yasuaki Takumi, Sora Amamiya, Tinatsu Akasaki, Sayuri Yahagi, Megumi Toyoguchi, Nobuo Tobita, Shinnosuke Ogami, Satoshi Hino, Kenjiro Tsuda, Ami Terakawa
The action is set in the future, when an advanced technology company has created hyptians – improved android robots. The new machines were almost perfect – they could do any job, did not differ from humans externally, had individual features and a soul. There was one disadvantage – after 9 years, the system was failing, and the robot could become uncontrollable.
To prevent accidents, the manufacturer created a special department, whose employees persuaded the owners to part with their androids that had become best friends or family members. Tsukase, 18, falls in love with the robot Ayla, but learns that she has only a few months to live.
In the last episode after the credits, the author leaves a hint of the continuation of the story.
Ano hi mita hana no namae o bokutachi wa mada shiranai. (Series)
Rating IMDB – 8.2
Genre: Anime, cartoon, drama, fantasy
Japan production / 2011
Worldwide gross: $10 219 593
Directed by Tatsuyuki Nagai
Cast: Haruka Tomatsu, Aki Toyosaki, Ai Kayano, Takahiro Sakurai, Saori Hayami, Miyu Irino, Mitsuru Ogata, Takayuki Kondo, Asami Seto, Mutsumi Tamura
As children, the six friends were inseparable and thought their friendship would last a lifetime. However, the tragic death of one of them, the lovely Meiko, broke the hearts of many, and the boys stopped communicating.
Years later, the informal "leader" of the group, Jintan begins to see the ghost of Meiko, who asks the friends to rally together again to fulfill their last wish. But Meiko's spirit can't remember his wish, which means the friends just have to wait for the right moment and make up for the time they've missed in the separation.
The draft script contained more erotic elements, but director Tatsuyuki Nagai changed the story by adding some life moments and supernatural scenes.
Tôkyô magunichûdo 8.0 (Series)
Rating IMDB – 7.8
Genre: Anime, cartoon, drama, action film
Japan production / 2009
Directed by Masaki Tachibana, Hideki Ito, Fumiya Kitajo
Cast: Satomi Hanamura, Yumiko Kobayashi, Yuko Kaida, Shinya Hamazoe, Kikuko Inoue, Miyuki Sawashiro, Hiroshi Naka, Eri Kitamura, Ai Yamaguchi, Yukiko Mizochi
Mirai, a 13-year-old schoolgirl, is going through a puberty crisis. She often quarrels with her parents, does not always cope with her studies and suffers from misunderstanding by others. And then there's the trip with her younger brother Yuki to a robot fair on a hot summer day.
However, she had no idea what would happen in the next few hours. This event will change Mirai's life and the lives of everyone in Japan forever.
The series received a special prize for excellence in animation at the prestigious Japanese Media Arts Festival, which has been held annually since 1997.
Boku dake ga inai machi (Series)
Rating IMDB – 8.5
Genre: Anime, cartoon, drama, sci-fi, thriller
Japan production / 2016
Directed by Tomohiko Ito, Makoto Hoshino, Toshimasa Ishii
Cast: Shinnosuke Mitsushima, Minami Takayama, Tao Tsuchiya, Mitsuru Miyamoto, Ayaka Nanase, Aoi Yuki, Yukitoshi Kikuchi, Akari Kito, Yo Tahiti, Hina Kino
Manga author Satoru Fujinuma suffers from a fear of expressing himself and appearing incompetent. At the same time, he has the unique ability to go back in time and prevent disasters.
One day he is transported to his childhood to change a tragic situation that happened to his mother. The boy will have to feel like a schoolboy again and correct his mistakes in order to affect his current reality.
Scenes that relate to the hero's present are shot in standard 16:9 screen resolution, while flashbacks and footage from the past are shown at a 2.39:1 aspect ratio.
Haibane Renmei (Mini–series)
Rating IMDB – 8.0
Genre: Anime, cartoon, fantasy, drama
Japan production / 2002
Directed by Tomokazu Tokoro, Itsuki Imazaki, Jun Takada
Cast: Ryo Hirohashi, Junko Noda, Eri Miyajima, Fumiko Orikasa, Kazusa Murai, Hunter McKenzie Austin, Erika Lenhart, Tsara Little, Carrie Savage, Karen Strassman
The girl has a dream in which she feels herself falling from a height. Later, she wakes up in an unknown place among children her age with ash wings and halos over her head. She has no memory of her past life, so her new friends give her the name Rakka and initiate her into the mysteries of blue-winged society. As the heroine spends her days in her new place, the secrets of her friends begin to reveal themselves in unexpected ways.
The story is based on a six-volume dōjinshi series by Yoshitoshi Abe, which has never been published.
Beck: Mongolian Chop Squad (Series)
Rating IMDB – 8.3
Genre: Anime, cartoon, drama, music
Japan production / 2004
Directed by Christopher Bevins, Hiro Hamasaki, Osamu Kobayashi
Cast: Tomohisa Aso, Greg Ayres, Talesin Jaffe, Jamie McGonnigal, Shintaro Ohata, Miho Saiki, Eric Vale, Christopher Sabat, Justin Cook, Jerry Jewell
Teenager Yukio Tanaka (simply Kayuki to his friends) has loved to sing since childhood. However, his talent has not yet found its application. One day he saves a dog named Beck from death and meets its owner, the talented guitarist Rusuke Minami.
Gradually the boy gets close to his new friend and meets his charming sister Maho. And when Rusuke form a rock band, it is Mahi who proposes Yukio for the role of a vocalist. Thus, an ordinary guy gets a chance to become a cool musician.
Cayuki's character imitates the manner of Tom Morello in his guitar playing.
Death Parade (Series)
Rating IMDB – 7.9
Genre: Anime, cartoon, drama, fantasy, thriller
Japan production / 2015
Directed by Yuzuru Tachikawa
Cast: Tomoaki Maeno, Asami Seto, Rumi Okubo, Koki Uchiyama, Tessho Genda, Yoshimasa Hosoya, Ryoko Shiraishi, Atsumi Tanezaki, Keiji Fujiwara, Miki Ito
After death, the human soul has only two paths – Heaven or Hell. However, there are those who, at the moment of death, find themselves in a mysterious place called Quindecim with a white-haired bartender named Decim. He invites his visitors to play a game, with a return to their former lives or death at stake. Few realize that it is Decim who decides who will win and who will lose everything.
The name Decima is a reference to the goddess of destiny of the same name, who was worshipped in ancient Rome.
Yojôhan shinwa taikei (Series)
Rating IMDB – 8.4
Genre: Anime, cartoon, drama, comedy
Japan production / 2010
Directed by Masaaki Yuasa, Akitoshi Yokoyama, Choi Eun-young
Cast: Shintaro Asanuma, Keiji Fujiwara, Yuki Kaida, Rin Mizuhara, Maaya Sakamoto, Junichi Suwabe, Hiroyuki Yoshino, Nobuyuki Hiyama
A sophomore at the University of Tokyo wakes up one morning to find his life completely ruined. The club he joined during his freshman year turned out to be useless, his best friend showed his true face as a scoundrel after a few months of socializing, and the guy didn't make any other comrades. Even the girl, with whom the hero dreamed of building a relationship, got involved with someone else.
However, there is still a chance to make things right. As you know, gods live in Kyoto, and the guy gets a chance to improve his life when he meets a man who calls himself a god.
In one of the series, you can spot a character reading Tomihiko Morimi's popular Japanese book, «Yoru wa mijikashi aruke yo otome».
Kaze tachinu
Rating IMDB – 7.7
Genre: Anime, cartoon, drama, biography, history
Japan production / 2013
Budget: $30 000 000
Worldwide gross: $136 454 220
Directed by Hayao Miyazaki
Cast: Hideaki Anno, Miori Takimoto, Manzai Nomura, Steve Elpert, Jun Kunimura, Hidetoshi Nishijima, Mirai Shida, Keiko Takeshita, Masahiko Nishimura, Shinobu Otake
Jiro has dreamed of beautiful airplanes and flying high above the clouds since he was a child. But he couldn't become a pilot – the boy was born with vision problems. But the single-minded boy never gave up on his dream: he studied airliners day and night and as an adult he became one of the world's most outstanding aircraft designers.
On the way to success he will have to overcome many obstacles, go through wars, earthquakes, meet a lot of interesting people and find the love of his life – a girl of amazing beauty named Naoko.
All sound effects in the movie were made with human voices.

The main character is a fictional character based on the Zero Fighter aircraft designer Tatsuo Hori.
Sakamichi no Apollon (Series)
Rating IMDB – 8.2
Genre: Anime, cartoon, drama, music
Japan production / 2012
Directed by Shinichiro Watanabe
Cast: Yoshimasa Hosoya, Yuka Nanri, Ryohei Kimura, Aya Endo, Junichi Suwabe, Risa Kayama, Ayumu Murase, Nobuhiko Okamoto, Zenki Kitajima, Amina Sato
The action takes place in Japan in 1966. Kaoru's father is a sailor, so the family has to move constantly. This time, the boy comes to visit his uncle in Kyushu and goes to a new school. There the reserved and obedient guy meets the main troublemaker Sentaro, after which the hero's life begins to change for the better.
He makes new friends, meets Ritsuko Mukae, and falls in love with jazz. With his new friends, they form their own music band and start rehearsals in the basement of the record store owned by Ritsuko's parents.
Each series is named after a popular jazz composition from the 1960s and 1970s.
Koe no katachi
Rating IMDB – 8.1
Genre: Anime, cartoon, drama, melodrama
Japan production / 2016
Worldwide gross: $30 156 463
Directed by Naoko Yamada
Cast: Miyu Irino, Saori Hayami, Aoi Yuki, Kensho Ono, Yuki Kaneko, Yui Ishikawa, Megumi Han, Toshiyuki Toyonaga, Mayu Matsuoka, Sachiko Kojima
The following story is the basis of one of the best anime about high school love in the drama genre. Once in a new class, the deaf girl Nishimiya immediately became an object of bullying by her peers. Despite all the difficulties, she grew up to be a sensitive, kind and compassionate girl who continued to treat those around her well and believe in true love.
When she finally left the classroom, all responsibility for the bullying fell on the rowdy bully Isis. After being an outcast, the boy changed and decided to seek out Nishimiya to earn her forgiveness.
The film is based on the manga of the same name by Yoshitoki Oshima.

The soundtrack was the hit song "My Generation" by the British band The Who.
Zankyô no teroru (Series)
Rating IMDB – 7.8
Genre: Anime, cartoon, thriller, detective, crime, drama
Japan production / 2014
Directed by Shinichiro Watanabe, Aoi Sayo, Yuzuru Tachikawa
Cast: Kaito Ishikawa, Soma Saito, Atsumi Tanezaki, Shunsuke Sakuya, Keisuke Aigasa, Yusuke Kuwahata, Kunpei Sakamoto, Yutaka Aoyama, Mitsuaki Kanuka, Hideaki Tezuka
A series of terrorist attacks take place in quiet Tokyo, and the only clues lead to a video of two teenagers. Detective Shibazaki, one of the police officers, sees the crimes as more than mere terror. He tries to uncover the motives, goals, and benefits of a group called the Sphinx. But so far there are more questions than answers on the policeman's trail.
The names of the main characters are numbers that add up to obtain the number of children selected for the experiment.

Lisa's name has a character that can be translated as "three.