A twisted plot, intriguing and unexpected turns, the best actors, quality special effects – that's how you can characterize Chinese action movies. The Asian mentality and the unwavering reference to history are especially appealing to viewers.
Ci sha xiao shuo jia
Rating IMDB – 6.2
Genre: Fantasy, аction
Production China / 2021
Worldwide gross: $160,104,410
Directed by Lu Yang
Cast: Lei Jiaying, Yang Mi, Dong Zijian, Yu Hewei, Guo Jingfei, Wang Shendi, Tong Liya, Dong Ze, Yang Yi, Liu Tianzuo
Popular fantasy author Lou Kunwane writes a fantasy novel where the story is about a cruel Deity and the evil creatures that serve him. It is with their help that the God of this fantasy world kills all the civilians. There lives the young warrior Kunwen, whose sister was killed by this God.
The grieving young man has unexpected luck – he has found a magic armor and now he has a chance for revenge. Kunwen sets out to find the powerful Deity in order to destroy it. But suddenly the writer realizes that all his fantasies begin to seep into our world, and the entire Earth is now threatened by chaos and destruction.
The picture is based on the idea told in the 1984 film Endless Story.
Nou fo
Rating IMDB – 6.6
Genre: Action, crime, thriller
Production Hong Kong, China / 2021
Worldwide gross: $211,962,216
Directed by Benny Chan
Cast: Donnie Yen, Nicholas Tse, Qin Lan, Kenny Wong, Deep Ng, Jina Ho, Angus Yun, Bruce Tung, Tony Wu, Yu Kang
Honest and incorruptible Chief Inspector Jong Sunpong has solved many cases during his police career. Accordingly, he has arrested and imprisoned many criminals. Unexpectedly, a few years ago, policeman Ngo, a member of his department, was among them. He had committed a crime, and Sunpong had no choice but to testify against him. And three years later, when Ngo is released, he sets out on the trail of revenge. And first on his list is his former boss.
The film is dedicated to the memory of director Benny Chan, who, despite serious illness, completed the film and even supervised post-production before his death.
Yip Man (film series)
Rating IMDB – 8.0
Genre: Biography, аction, drama
Production Hong Kong, China / 2008
Budget: $11,715,578
Worldwide gross: $22,108,789
Director Wilson Yip
Cast: Donnie Yen, Simon Yam, Lynn Hung, Hiroyuki Ikeuchi, Gordon Lam, Louis Fan, Xing Yu, Wong Yu-nam, Dennis To, Calvin Cheng Ka-hsin
These films are not called the best Chinese action films for nothing and are given the highest ratings. The basis for these adventure films were the stories of a real-life kung fu master and teacher who lived in China. The path of Yip Man martial arts teacher to the pinnacle of fame was long and thorny.
For a long time he would only train with friends and would flatly refuse to teach his art to new people. When China was occupied by the Japanese, Ip Man was practically the only one who never forgot about honor, which he repeatedly proved to the invaders.
This kung fu movie is based on the biography of the martial arts master Ip Man, who became a legend. It was he who began to teach Wing Chun to ordinary people, although previously only members of the clans were allowed to receive such training.
Ba bai
Rating IMDB – 6.7
Genre: Military, action, drama, history
Production China / 2020
Budget: $80,000,000
Worldwide gross: $472 947 757
Directed by Guan Hu
Cast: Wang Qianyuan, Jiang Wu, Huang Zhizhong, Zhang Junyi, Oho Ou, Zhang Yi, Du Chun, Vision Wei, Zhang Youhao, Tang Yixin
The film is based on one of the most dramatic events of 1937. At that time a large-scale clash took place in Shanghai between the Japanese invaders and the Chinese defenders of the Xihang Warehouse.
When the Japanese came close to the structure, only half of the 800 Chinese soldiers remained, but they stubbornly held the enemy back, preventing them from breaking through their positions, thus buying their main troops time to regroup.
This non-English-language film was the highest-grossing film of 2020 and topped the box office.
Mei Gong he xing dong
Rating IMDB – 6.5
Genre: Action, crime
Production Hong Kong, China / 2016
Budget: $30,200,000
Worldwide gross: $173,839,072
Directed by Dante Lam
Cast: Zhang Hanyu, Eddie Peng, Chen Baoguo, Sun Chun, Joyce Feng, Keng Luo, Wu Xudong, Carl Ng, Zhao Jian, Mandy Wei
In 2011, two Chinese ships were attacked by the Thai Coast Guard on the Mekong River, a known route for drug trafficking. Afterwards, police found only the bodies of thirteen crew members aboard the ships, and large quantities of drugs in the hold of each vessel.
For the authorities, this was the last straw. Assembling an international team from Thailand, Laos, and Myanmar, the intelligence services set up an investigation. Meanwhile, a group of elite Chinese special forces infiltrate enemy territory…
The film is based on real events.
Qing ya ji
Rating IMDB – 6.4
Genre: Fantasy, detective, action
Production China / 2020
Worldwide gross: $69,740,000
Directed by Guo Jingming
Cast: Mark Chao, Deng Lun, Wang Ziwen, Tony Wang, Jesse Li, Sun Chenjun, Xu Kaicheng, Jiu Xiaowen, Lu Zhangxiang
The mighty demon, the Cruel Serpent, sleeps and is guarded by four guards, the Yin-Yang Warlocks. But the demon comes out of hibernation every hundred years. In order to defeat the Evil Serpent, the wizards must gather together and confront the ancient evil.
But before another awakening, one of the Witches is killed. And while the other three search for the murderer, the world is in grave danger. Meanwhile, the Warlocks' disagreement decides to take advantage of a princess who has her own plans for the demon and his power.
Many Chinese viewers criticized the film for the fact that some scenes are very similar to Doctor Strange.
Man of Tai Chi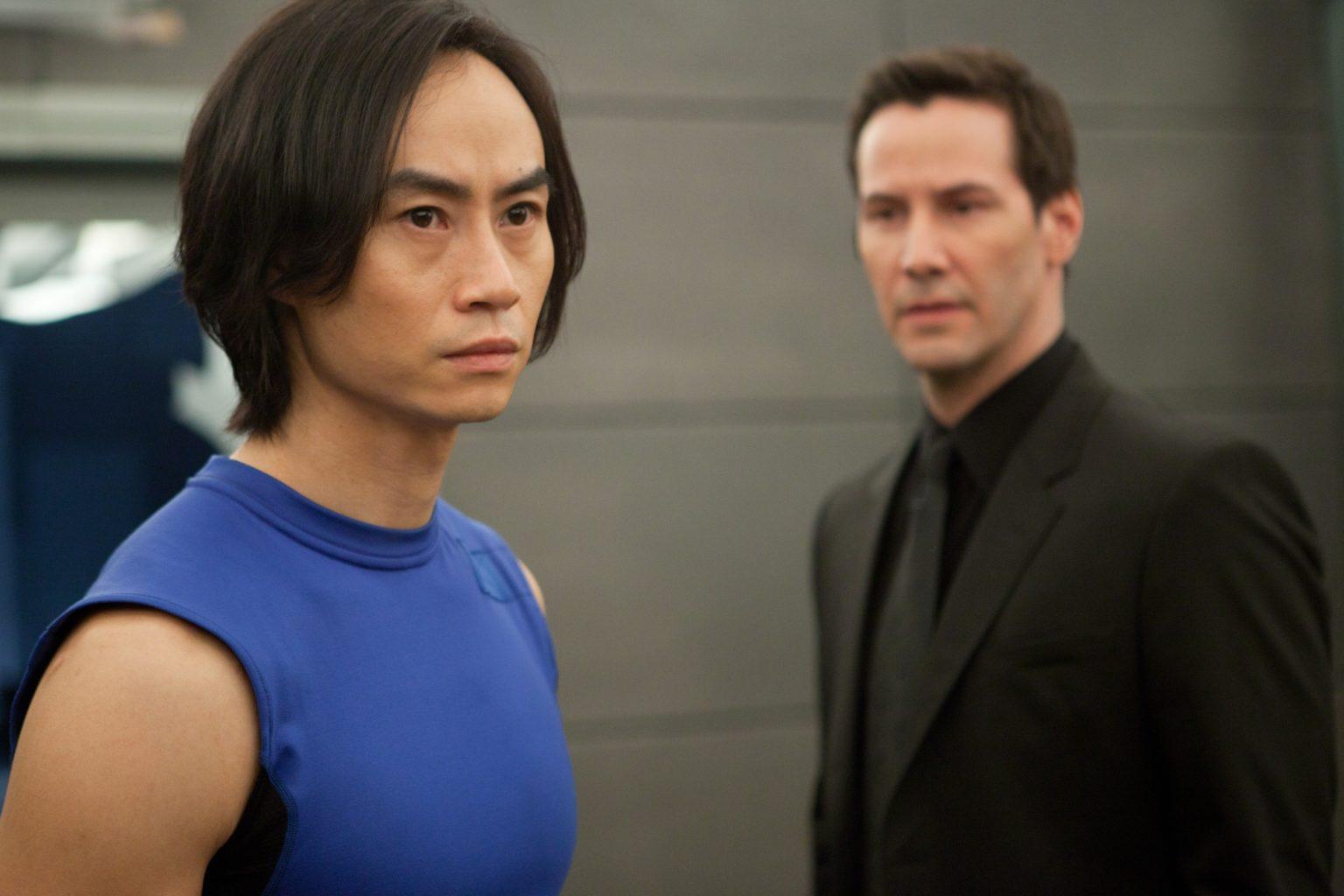 Rating IMDB – 6.0
Genre: Action
Production USA, China, Hong Kong / 2013
Budget: $25,000,000
Worldwide gross: $4,380,144
Director Keanu Reeves
Cast: Tiger Chen, Keanu Reeves, Karen Mok, Yu Hai, Marina Ye, Simon Yam, Hirata Yasuyuki, Julius Brian Siswojo, Michael Tung, Sam Lee
Chen Lin-hu, nicknamed Tiger, works as an ordinary courier, delivering goods around town. In the evenings, a master teaches Chen tai chi, honing his innate skills. In the tradition of this martial art, the martial artist teaches self-control and inner peace, guiding his apprentice on the noble path.
Suddenly, on Chen's journey, he meets Donaka Mak, who has an illegal martial arts club in Beijing. He sees in Tiger a great fighter, who can earn money. Donaka offers Tiger to become the head fighter of his club, luring him with easy earnings.
The first film with Keanu Reeves as director.
Jian yu
Rating IMDB – 6.8
Genre: Action, adventure
Production China, Taiwan, Hong Kong / 2010
Budget: $12,000,000
Worldwide gross: $13,321,793
Directed by Su Chaobin, John Woo
Cast: Michelle Yeoh, Jung Woo-song, Wang Xueqi, Barbie Xu, Shawn Yue, Guo Xiaodong, Kelly Lin, Jiang Yiyan, Leon Dai, Nina Pau
Cold-blooded killer Zeng Jing, nicknamed Frosty, one day decides to escape from her old life and start afresh. She changes her appearance, falls in love with a decent man, and soon marries him. But the echoes of her past soon catch up with her. Zeng is wanted by warriors of the Black Stone Clan, as the woman stole a sacred artifact before running away. And no one will forgive the renegade.
The film is set in the wuxia genre, a Chinese fantasy about a magical world inhabited by masters of various martial arts.
E zhan
Rating IMDB – 6.7
Genre: Action, crime
Production China, Hong Kong / 2014
Budget: $10,000,000
Directed by Won Chin-po
Cast: Philip Ng, Sammo Hong, Andy On, Chen Kuantai, Jiang Luxia, Fung Hak-On, Yuen Chung-yan, Mao Junjie, Sun Jiaolong, Mo Meilin
The beginning of the 20th century. There is an irreconcilable struggle between criminal gangs for the city's territories in Shanghai. Zhen Ma-yun, a master of kung fu, arrives in the city in search of work. Such an experienced warrior is almost immediately invited to one of the groups.
But a decent young man refuses to join a mafia gang. In the end, the gang leader Hashimoto is enraged by his refusal, and Zhen is hunted down.
This is a remake of the 1972 film Shandong Boxer.

Actor Chen Quantai, who starred in the original film, also starred here in a supporting role.
Cheung Tin-Chi
Rating IMDB – 6.5
Genre: Action
Production China, Hong Kong / 2018
Worldwide gross: $21,832,649
Directed by Yuen Wu-Ping
Cast: Max Zhang, Dave Bautista, Michelle Yeoh, Tony Jah, Chrissy Chau, Kevin Cheng, Xing Yu, Philip Kuhn
Master Chun Tin Chi suffered a humiliating defeat against the legendary Ip Man. After that, Chun stopped proving to everyone that he was a great Master, and from now on he is a peaceful family man. But fate has completely different plans.
On Chun's life path, the need to apply kung fu again arises. He crosses paths with a gang, and is forced to apply his fighting skills. He ends up becoming the man who used to be his enemy. Tin Chi, like Ip Man, does everything in the name of justice from now on.
The film is a spin-off to the series of Ip Man films.
San Siu Lam zi
Rating IMDB – 6.8
Genre: Action, drama
Production Hong Kong, China / 2011
Budget: $29,000,000
Worldwide gross: $42,741,494
Directed by Benny Chan
Cast: Jackie Chan, Andy Lau, Nicholas Tse, Yu Shaoqun, Chen Zhiui, Xing Yu, Jacky Wu, Yu Hai, Fan Bingbing, Shimadu Rong
This action film should definitely be included in the top Chinese action films. The picture produced by Chinese and Hong Kong authors sows eastern philosophy of life and worldly wisdom.
Chinese military leaders are fighting, not sparing their own citizens and killing their enemies, even in the sacred land of the Shaolin monasteries. General Xiao Che was recently able to defeat one of the masters in a duel, something he does not cease to brag about at every opportunity. However, when in another battle almost all of his army was killed and the commander miraculously survived, the monks' temple becomes his sanctuary.
To avoid shaving his head like Shaolin monks, Jackie Chan wears a hat in the film.

To avoid damaging the real temple, the film crew built a set of the Shaolin Temple at a cost of 10 million yuan (approximately $1.5 million).
Hong hai xing dong
Rating IMDB – 6.6
Genre: Action
Production Hong Kong, China / 2018
Budget: $70,000,000
Worldwide gross: $579 330 426
Directed by Dante Lam
Cast: Zhang Yi, Johnny Huang, Hai-Qing, Du Jiang, Jiang Luxia, Sanaa Alawi, Yin Fang, Wang Yutian, Guo Jiahao, Henry Mak
Chinese paratroopers face a confrontation with Islamic terrorists. A squad of elite Chinese commandos is tasked with evacuating their countrymen and hundreds of citizens of other countries. At the same time, the troopers must stop terrorists who are trying to take advantage of the confusion in the country and seize radioactive materials.
The film is based on real events that took place in 2015 in Yemen, when a civil war broke out in the country and the Chinese military evacuated people from there.
Ying
Rating IMDB – 7.0
Genre: Drama, аction
Production China, Hong Kong / 2018
Budget: CN¥ 300,000,000
Worldwide gross: $91,708,374
Directed by Zhang Yimou
Cast: Deng Chao, Sun Li, Zheng Kai, Wang Qianyuan, Wang Jingchun, Hu Jun, Guan Xiaotong, Wu Lei, Feng Bai
He had been a Shadow since childhood-he was specially trained to be a doppelganger. And he did everything to protect the ruler of the state of Pei. He has faithfully performed the role of General Zi Yu, taking on the attacks of mercenaries. But when external and internal intrigues weaken the power of the ruler, it is time for the commander to come to the fore. However, Jing Zhou refuses the role of understudy, choosing the path of confrontation and, in the end, freedom.
For the visual design of the film, the authors were inspired by Gohua, a traditional Chinese style of painting.
Dang kou feng yun
Rating IMDB – 6.3
Genre: Action, history, military, biography
Production China, Hong Kong / 2017
Budget: $25,000,000
US fees: $53,496
Director Gordon Chan
Cast: Vincent Zhao, Sammo Hong, Regina Wan, Keisuke Koide, Yasuaki Kurata, Xiajie Cai, Naohide Funaki, Wei Hu, Timmy Hong, Jiang Luxia
In 1557, fishermen and civilians living on the eastern frontiers of the Celestial Empire had been suffering from regular attacks by sea pirates for decades. Many have tried to deal with the pirates once and for all, but no one has succeeded.
But when the pirates storm a major port city and try to seize warships, the ruler of the Celestial Empire sends a young and ambitious military commander in Tsenggang Qi Jiguan. His task is to restore the state's authority in the port and finally resolve the issue of the maritime brigands.
The film is based on real historical events.
Shang jin lie ren
Rating IMDB – 5.3
Genre: Action, melodrama, comedy
Production China, South Korea, Hong Kong / 2016
Budget: ₩ 35,000,000,000
Directed by Shin Tae-ra
Cast: Lee Min-ho, Wallace Chung, Tiffany Tan, Jones Xu, Karena Ng, Luis Fan, Bae Jin-woong, Kim Yu-mi, Kim Min-gyo, Mi Ram
Lee and Ayo, former Interpol officers, now work as private bodyguards, and most of their clients are important and rich people. The next assignment of the guys is an important witness with valuable information, who has been placed in an expensive hotel.
The bodyguards developed a precise plan and foresaw, as they thought, any attempt to get rid of the informant. Except that a powerful explosion right in the hotel, they could not foresee! And now Ayo and Lee become the main suspects and they need to prove their innocence.
With a budget of 35,000,000,000 South Korean won (approximately $29 million), the film grossed $31.1 million at the worldwide box office.
Di Renjie: zhi si da tian wang
Rating IMDB – 6.3
Genre: Fantasy, thriller, detective, adventure
Production China, Hong Kong / 2018
Worldwide gross: $90,035,528
Directed by Tsui Hark
Cast: Mark Chao, Carina Lau, Kenny Lin, Sandra Ma, William Feng, Ethan Ruan, Xian Gao, Sun Jiaolong, Chien Sheng
The Emperor bestows the titular detective Di with the magical Staff of Taming Dragons. And this does not please Empress Wu Zei-Tan at all – in her opinion cunning Di may try to seize power in the Empire. But when a statue of a huge dragon comes to life right in the palace, the empress has no choice but to turn to Detective Dee for help again.
The third film in the trilogy about the adventures of Detective Dee (the previous films were 2010 and 2013).
Wo de te gong ye ye
Rating IMDB – 5.8
Genre: Action
Production China, Hong Kong / 2015
Directed by Sammo Hong
Cast: Sammo Hong, Jacqueline Chan, Li Qinqin, Andy Lau, James Li Guy, Tomer Oz, Ding Shek, Karl Maka, Tsui Hark, Yuen Biao
Hong Ding, a pensioner who used to work as a bodyguard, now lives quietly and peacefully in a small provincial town. Many years ago, Hong's granddaughter went missing and all his searches were fruitless. And the man still blames himself for it.
A man named Chen and his daughter Cherry live next door to Ding. The neighbor, who suffers from gambling addiction, has large debts to creditors, and one day his daughter gets into trouble. Hong then intervenes in the situation, thus deciding to atone for his missing granddaughter.
A film co-produced by China and Hong Kong.

Actor Sammo Hong, who plays the title role, is also the director of the film.
Zhu xian
Rating IMDB – 5.7
Genre: Fantasy, thriller, melodrama
Production China / 2019
Worldwide gross: $57 149 764
Directed by Tony Chin
Cast: Sean Xiao, Li Qin, Meng Meiqi, Tang Yixin, Liu Duangduan, Li Shen, Anthony Bao, Zhen Xiaoxuan, David Jiang
When Zhang Xiaofang's home village is massacred by the Qing Yun sect, the boy ends up with them, where he is taught martial arts. At the same time, Zhang manages to acquire the knowledge of Skye, and as the best student, he receives a magical artifact – the Stick of Fire.
But this artifact is not so simple – it has a demonic essence and gradually captures Zhang's soul. And when the boy learns that his teachers are responsible for the death of his parents, he is filled with rage and the young man becomes an enemy of the sect.
The film was shot in several cities at once: Beijing, Sichuan, Henan and Hebei.
Zheng tu
Rating IMDB – 6.1
Genre: Action, fantasy
Production China / 2020
Directed by Teddy Chan
Cast: Henry Lau, Peter Ho, Lin Chenhan, Jiang Luxia, Luo Chun-Him, Hu Ming, Tiger Xu, Mark Cheng, Shi Shi, Zhang Ningjiang
In an alternate reality on Earth, there are two countries, Northern Yan and Southern Zhao, which have been at war for centuries. But for the past ten years, they have managed to maintain a truce. However, the warlords of these states have not given up their thoughts of invading the neighboring country.
Therefore, a spy is sent from the North, who manages to become the supreme advisor in the South. He also arranges an attempt on the local monarch, due to which the North's advisor may start a war again. But first, he announces a great competition to reveal the best warriors of his state. From a small village comes Dun Yilong, a country boy who dreams of taking part in the contest and becoming a great warrior.
The film is based on an online game.
Dao shi xia shan
Rating IMDB – 5.5
Genre: Action
Production China, USA / 2015
Directed by Chen Kaige
Cast: Wang Baoqiang, Aaron Kwok, Chang Chen, Lin Chiling, Jaycee Chan, Yuen Wah, Li Xuejian, Fan Wei, Vaness Wu, Danny Chan
He An-Xia grew up in a Taoist monastery. But as the years go by, the number of novices increases, but the monastery has no room. The boys stage duels, and only the winner stays in the temple.
Although An-Xia defeats his opponent in another fight, it is An-Xia who is kicked out of the monastery by his superior. The naive young monk, who has never set foot outside the temple walls, is sent to the big city. The guy has never even held money in his hands, he does not know the rules and laws of society, and therefore constantly gets into ridiculous situations.
Shi fu
Rating IMDB – 6.8
Genre: Action, drama
Production China / 2015
Worldwide gross: $8,551,269
Directed by Xu Haofeng
Cast: Liao Fan, Song Jia, Jiang Wenli, Jin Shijia, Song Yang, Madina Memet, Huang Jue, Zhang Aoyue, Chen Kuantai
Chen Shi, dreaming to open an educational institution and teach people Wing Chun, comes to Tianjin, a city that is the center of a variety of martial arts. But it turns out that in order to obtain a license to open a school, Chen has to win fights against representatives of eight existing schools.
Chen carefully prepares for the fight but unexpectedly finds out that it's not him but his student. Now Chen needs to find a talented student. After all, anyone can become a good warrior – as long as there is a great teacher.
Director Xu Haofeng made this film from his own script.
Yi ge ren de wu lin
Rating IMDB – 6.4
Genre: Action, thriller, crime
Production China, Hong Kong / 2014
Budget: $25,000,000
Worldwide gross: $24,070,765
Directed by Teddy Chan
Cast: Donnie Yen, Wang Baoqiang, Charlie Yen, Bai Bing, Alex Fung, Louis Fan, Xing Yu, David Jiang, Yu Kang
Hahou Mo trains police officers in martial arts. But one day the man gets involved in a bad story – a man accidentally dies because of his fault. Hahou confesses to everything, but it does not save him from jail.
When a serial killer who attacks martial artists appears in the city, Hahou offers to help the police – he will catch the dangerous maniac, in exchange for an early release.
With a budget of $25 million at the worldwide box office, the film grossed just over $24 million.
Huang fei hong zhi ying xiong you meng
Rating IMDB – 6.4
Genre: Action, drama, biography
Production Hong Kong, China / 2014
Worldwide gross: $30,932,534
Director Roy Chou
Cast: Eddie Peng, Sammo Hong, Wang Luodan, Jing Bo Ran, Max Zhang, Wong Cho-Lam, Qin Junjie, Feng Chiayi, Byron Mann, Gao Taiyu
Young fighter Won Feihong is approached by the leader of a large gang that controls a region in Guangdong province. He offers Won to join his gang, because he is an excellent warrior who knows martial arts.
Won rather quickly agrees, but the boss doesn't even suspect that he has his own ulterior motives. Several years ago, these very bandits killed his father, and the son is going to avenge his death. And in order to do that, he needs to join their ranks.
Yi dai zong shi
Rating IMDB – 6.5
Genre: Action, drama, melodrama, war, biography
Production China, Hong Kong / 2013
Budget: $38,600,000
Worldwide gross: $73,906,736
Directed by Wong Kar-Wai
Cast: Tony Leung Chu Wai, Zhang Ziyi, Chang Chen, Zhao Benshan, Xiao Shenyang, Song Hye-kyu, Kung Le, Wang Qingxiang, Elvis Cui, Lau Ga-Yun
An old martial arts master is retiring. Before doing so, he passes the business to his best student. However, the ambitious guy is not just going to replace his teacher, but to bring together all the schools of the city. And he doesn't care that it might destroy his Master's life's work.
He starts challenging all the fighters from the other schools to fights, and wins time after time. But when it comes to his school, the elderly teacher's daughter comes out to fight him.
The fight scenes for the film were directed by Wu-Pin Yuen, who also directed the fights for The Matrix and Kill Bill.
Tai ji 2: Ying xiong jue qi
Rating IMDB – 6.1
Genre: Action, adventure
Production China / 2012
Budget: $40,000,000
Worldwide gross: $381,901
Directed by Steven Fung
Cast: Yuan Xiaochao, Shu Qi, Tony Leung Ka-Fai, Angela Baby, Eddie Peng, Daniel Wu, William Feng, Stephen Fung, Nikki Xie
A young warrior with inhuman strength comes to an old village. He wants to learn the martial art of tai chi from the local masters. He is accepted as a student only after he helps fight off an attack by enemies. For this, even the daughter of one of the teachers, Yun Yan, agrees to his marriage proposal.
The boy marries and stays in the village, studying the ancient arts. Suddenly, the village is attacked by an army led by an overconfident former apprentice who was once expelled by the masters. He seeks revenge and will stop at nothing.
With a budget of $ 40 million at the worldwide box office, the film grossed only $ 382,000.
Shang hai bao lei
Rating IMDB – 4.3
Genre: Fantasy, thriller, melodrama
Production China / 2019
Budget: $30,000,000
Worldwide gross: $16,923,671
Directed by Teng Huatao
Cast: Luhan, Shu Qi, Godfrey Gao, Shi Liang, Wang Sen, Wang Zao, Vincent Matil, Jialing Sun, David Peck, Natasha Dratinskaya
A couple of years ago, mankind managed to get a unique space substance, which allowed to accelerate the development and technological progress on the planet. But soon aggressive aliens attacked Earth, primarily destroying the capitals of various countries and other major cities. Only Shanghai, which scientists have closed with a solid dome, manages to repel the aliens' attacks. Now people will have to defend the last safe place on Earth.
The film is based on the 2009 fantasy book of the same name by Jiang Nang.

The film literally failed at the box office. It was not appreciated either by critics, viewers or fans of writer Jiang Nan's work. The author of the novel even apologized to the fans of his book on the Internet, who were disappointed to see the screen version after 10 years of waiting.