Anime is a recognizable and megapopular cartoon style originating in Japan. Simplified drawing of characters with maximum cute, childlike features and huge eyes is combined with great backgrounds and thoroughly elaborated entourage.
The stories are exactly the same. Behind the ironic simplicity, lightness and even ordinariness of the narrative usually hides a powerful script, filled sometimes with good magic, then the ultimate cruelty, revealing itself in a multi-layered world of amazing fantasy.
Kimetsu no Yaiba: Kyoudai no Kizuna
Rating IMDB – 8.5
Genre: Anime, cartoon, fantasy, action
Production Japan / 2019
Worldwide gross: $480,522
Directed by Haruo Sotozaki
Cast: Natsuki Hanae, Akari Kito, Hiro Shimono, Yoshitsugu Matsuoka, Takahiro Sakurai, Hotu Otsuka
In Taisho's time, there was an ancient legend about human-like demons that lived in the forest. Tanjiro Kamado didn't believe in anything otherworldly. He was the eldest child in the family, and after his father died, he began to take care of the people closest to him.
One day, in his absence, the village was slaughtered by villains. Only Nezuko, Tanjiro's younger sister, survived, but she became half-demon while retaining some human traits. And now the protagonist's whole life is about revenge.
Demon Slayer is a manga by Koyoharu Gotoge, which became popular thanks to Weekly Shonen Jump magazine.
Vinland Saga
Rating IMDB – 8.8
Genre: Anime, cartoon, action, history, adventure
Production Japan / 2019
Directed by Shuhei Yabuta, Yoji Sato, Yusuke Yamamoto
Cast: Yuto Uemura, Mitsuhiro Ichiki, Ryota Takeuchi, Naoya Uchida, Shinya Takahashi, Hiroki Yasumoto, Kensho Ohno, Atsushi Ohno, Yoshimitsu Shimoyama, Ao Takahashi
The Vinland Saga – a manga by Makoto Yukimura.
Early 11th century. The Vikings of the North Seas are gradually conquering England. In this era, the axe becomes an increasingly weighty argument, and human life is rapidly devaluing.
Thorfinn is orphaned after the death of his father at the hands of an assassin in a foul fight and decides that he must defeat the assassin in a duel. To do so, he must grow up a little and become the strongest among the Vikings.
Yukimura was inspired by Scandinavian legends: the Saga of the Greenlanders and the Saga of Eric the Redhead.
Dororo
Rating IMDB – 8.3
Genre: Anime, cartoon, action, fantasy, horror
Production Japan / 2019
Directed by Kazuhiro Furuhashi, Yoshimura Fumihiro, Teruyuki Omine
Cast: Rio Suzuki, Hiroki Suzuki, Mitsumi Sasaki, Akio Otsuka, Naoya Uchida, Mugihito, Chie Nakamura, Shoya Chiba, Mariko Munakata, Kenichiro Matsuda
Hyakkimaru was born ugly because his father made a monstrous deal with the 48 demons whereby they actually dismembered the unborn child for his organs.
He had almost no chance of surviving, but Hakkimaru was saved by Homma, the healer, by taking the missing organs from the children who died in the war. But the curse is still there, and the only way to get rid of it is to defeat all 48 demons.
Hyakkimaru embarks on a long and dangerous quest, and one day Dororo, a little thief pretending to be a boy, follows him.
Dororo 2019 is a remake of the black and white anime series that came out in 1969.
Dr. Stone
Rating IMDB – 8.1
Genre: Anime, cartoon, action, adventure, fantasy
Production Japan / 2019
Directed by Shinya Iino, Nana Harada, Osamu Nabeshima
Cast: Makoto Furukawa, Yusuke Kobayashi, Manami Numakura, Kana Ichinose, Gen Sato, Yuichi Nakamura, Ryota Suzuki, Ayumu Murase, Tomoaki Maeno, Karin Takahashi
Senku Ishigami and Taijiu Oki are students and best friends. They were standing under a tree when a strange light appeared everywhere, turning all humans into stone statues. After many centuries, these two young men managed to free themselves from their hard shell.
And now only they can save everyone else and restore civilization. And to do that, they must understand what has happened and create an antidote with which to free the people from the stone.
The Dr. Stone manga was created by Riichiro Inagaki, who wrote the text, and the artist Boichi.
Seishun Buta Yaro wa Yumemiru Shoujo no Yume wo Minai
Rating IMDB – 8.2
Genre: Anime, cartoon, comedy, romance, fantasy
Production Japan / 2019
Worldwide gross: $3,061,268
Directed by Souichi Masui
Cast: Kaito Ishikawa, Asami Seto, Inori Minase, Yurika Kubo, Yuma Uchida, Atsumi Tanezaki, Sora Amamiya, Airi Otsu
Sakuta Azusagawa and Mai Sakurajima are high school students in love with each other. They are happy in each other's company, make plans for the future, and want to live a long life together.
But this love affair has a hindrance. Before Mai, Sakuta dated another girl, Shoko Makinohara, who can be in two states at once – a young and seriously ill teenage girl and an adult woman. And she has no plans to let the guy go.
A school novel with a splash of romanji is rated 16+.
Made in Abyss: Tabidachi no Yoake
Rating IMDB – 7.4
Genre: Anime, cartoon, detective, adventure, science fiction, fantasy
Production Japan / 2019
Worldwide gross $135,821
Directed by Akihito Tsukushi
Cast: Miyu Tomita, Maria Ise, Maaya Sakamoto, Sayaka Ohara, Mutsumi Tamura, Manami Numakura, Taishi Murata, Manami Hanawa, Aki Toyosaki, Tetsu Inada
After the death of her mother, a great explorer, in the mysterious Abyss, little Rico lives in an orphanage with other orphans and occasionally makes forays to the outskirts of the Abyss, where she can find many interesting things.
One day she finds a strange boy, who turns out to be a robot, calls him Reg and brings him to the orphanage under the guise of an ordinary child. Soon Rico discovers that her mother might be alive. Taking Reg with her, she sets out in search of her mother into the uncharted labyrinths of the Abyss.
The manga that served as the basis for the anime film has been published in the online magazine Web Comic Gamma since 2012.
Made in Abyss: Horo Suru Tasogare
Rating IMDB – 7.8
Genre: Anime, cartoon, detective, adventure, fantasy
Production Japan / 2019
Directed by Masayuki Kojima
Cast: Miyu Tomita, Mariya Ise, Shiori Izawa, Eri Kitamura, Sayaka Ohara, Aki Toyosaki, Mutsumi Tamura, Manami Numakura, Natsuko Hara, Shinji Kawada
Before you is the sequel to the anime "Created in the Abyss: Dawn of Journey. Riko, a girl from the town of Orf, which grew up on an island around a spectacular dungeon called the Abyss, travels in search of her mother.
After learning the secret of her origins, Rico does not abandon her quest and, after leaving Ozen's camp, heads further into the depths of the next layer of the Abyss, where she will encounter even more eerie dangers and unexpected allies.
Kaguya-sama wa Kokurasetai: Tensai-tachi no Renai Zunousen
Rating IMDB – 8.6
Genre: Anime, cartoon, romance, comedy
Production Japan / 2019
Directed by Mamoru Hatakeyama, Yujiro Abe, Takayuki Kikuchi
Cast: Aoi Koga, Konomi Kohara, Ryouta Suzuki, Makoto Furukawa, Yumiri Hanamori, Yutaka Aoyama, Sayumi Suzushiro, Momo Asakura, Taku Yashiro, Madoka Asahina
An adventurous love comedy based on the manga of the same name.
Kaguya Shinomiya and Miyuki Shirogane are two geniuses, the elite of the elite at their prestigious academy.
One day they realize that they are in love with each other, but foolish pride prevents either of them from making the first move. And then they begin to devise plans to get the other to confess, ingenious provocations filled with terrific humor.
The original manga that formed the basis of the films was one of the top bestsellers of 2019.
Given
Rating IMDB – 8.3
Genre: Anime, cartoon, drama, melodrama, music
Production Japan / 2019
Directed by Hikaru Yamaguchi
Cast: Takuya Eguchi, Masatomo Nakazawa, Yuma Uchida, Shogo Yano
Given is a musical shonen-ai. Tired of the daily routine, Ritsuka Uenoyama increasingly thinks about throwing his beloved guitar into the attic.
But everything changes after he meets cheeky Mafuyu Sato, who insistently asks to teach him how to play the guitar. His insolence annoyed Ritsu until the moment he heard his new acquaintance's mesmerizing singing.
Ritsuka gets the idea to write some songs specifically for Mafue (he is a gifted one), and at the same time to show the world his talent as a vocalist.
Tenki no ko
Rating IMDB – 7.5
Genre: Anime, cartoon, melodrama, fantasy
Production Japan / 2019
Worldwide gross: $193,348,466
Directed by Makoto Shinkai
Cast: Kotaro Daigo, Nana Mori, Shun Oguri, Tsubasa Honda, Chieko Baishō, Kana Hanazawa, Sei Hiraizumi, Kana Ichinose, Yuki Kaji, Ryunosuke Kamiki
Hodaka Morishima dreams of becoming a famous writer, and to do so he moves to the capital from the provinces. But so far he's only been able to get a job as a reporter for a tabloid newspaper.
He leads a modest life of recluse, melanchologically inventing plots for future books under the abnormally nonstop rain outside the window. And one day Hodaka meets a girl who knows how to disperse clouds.
The image of the main character is inspired by the central character of the masterpiece Catcher in the Rye, Holden Caulfield.
Gekijouban Fate/Stay Night: Heaven's Feel – II. Lost Butterfly
Rating IMDB – 8.0
Genre: Anime, cartoon, action, fantasy
Production Japan / 2019
Worldwide gross: $20,201,611
Directed by Tomonori Sudo
Cast: Noriko Shitaya, Noriaki Sugiyama, Yu Asakawa, Michael Donovan, Melissa Charles, Crispin Freeman, Tetsu Inada, Miki Ito, Mai Kadowaki, Hiroshi Kamiya
The events of Destiny: Night of Scramble take place in Fuyuki, a Japanese city where magical contests called the Holy Grail Wars are held.
In the second film, Shiro is no longer able to take part in duels due to the loss of Saber, but Shinji tries to talk him into fighting the Servant, as Shiro's refusal could put Sakura in mortal danger.
Suddenly it turns out that the girl has incredible powers she can't control, and Shiro has a chance.
The anime is based on the famous Playstation 2 game Fate/stay night.
Yakusoku no Neverland
Rating IMDB – 8.3
Genre: Anime, cartoon, detective, horror, fantasy
Production Japan / 2019
Directed by Mamoru Kanbe, Takahiro Harada, Ayako Kurata
Cast: Sumire Morohoshi, Maaya Uchida, Maria Ise, Shinei Ueki, Rynn, Yuko Kaida, Nao Fujita, Hiyori Kono, Yuko Mori, Yoshino Aoyama
Yakusoku no Neverland is a dramatic and tender story about orphaned children who make an escape from the Grace House orphanage run by the strict but kind Isabella.
Sometimes children from the orphanage disappear, supposedly given up for adoption, but foster children Ray, Emma, and Norman learn the terrible truth and begin searching for a way to rescue all the children and save themselves from this monstrous place.
The drama was directed by Mamoru Kanbe, known for his work on one of the most violent and dark anime series, The Elf Song, rated 18+.
Eiga Kono subarashii sekai ni shukufuku o!: Kurenai densetsu
Rating IMDB – 7.9
Genre: Anime, cartoon, comedy, fantasy, adventure
Production Japan / 2019
Worldwide gross: $5,078,942
Directed by Takaomi Kanasaki
Cast: Jun Fukushima, Sora Amamiya, Rie Takahashi, Ai Kayano, Aki Toyosaki, Yui Horie, Masakazu Nishida, Hitomi Nabatame, Maria Naganawa, Hiroki Takahashi
Konosuba is an amusing parody of isekai, a series of playful novels written by Natsume Akatsuki. The protagonist of the series is Kazuma Sato, who is transported after death to a wonderful world and assembles a team of a goddess, an archmage, and a crusader to fight evil.
Eiga Kono subarashii sekai ni shukufuku o!: Kurenai densetsu is a full-length animated film about Kazuma's new adventures, in which he battles the powerful general of the Demon King's army.
This anime is a continuation of the two seasons of the series KonoSuba: God's Blessing on This Wonderful World!
Sora no Aosa o Shiru Hito yo
Rating IMDB – 6.8
Genre: Anime, cartoon, melodrama, fantasy, music
Production Japan / 2019
Worldwide gross: $4,818,095
Directed by Tatsuyuki Nagai
Cast: Riho Yoshioka, Shion Wakayama, Ryo Yoshizawa, Fukushi Ochiai, Yo Taichi, Ken Matsudaira, Atsumi Tanezaki
Akane was going to leave for the capital with her boyfriend Shinnosuke, who dreamed of a career as a musician. But the girl's parents died, so Shinno left alone, and Akane stayed behind to take care of her younger sister Aoi.
After a few years, Aoi is studying music and Shinno returns to his hometown to perform at a music festival, and feelings between him and Akane flare up again.
At the same time, another 13-year-old Shinnosuke shows up in town. He claims to have come from the past. Aoi falls madly in love with him…
This anime was created by the same animation team that worked on the excellent 2015 full-length story Heart Wants to Scream.
Kimi to, nami ni noretara
Rating IMDB – 6.8
Genre: Anime, cartoon, melodrama, fantasy, drama
Production Japan / 2019
Worldwide gross: $4,048,748
Directed by Masaaki Yuasa
Cast: Rina Kawaei, Ryota Katayose, Honoka Matsumoto, Kentaro Ito, Mami Horikoshi, Yo Taichi, Mai Nishikawa, Daiki Hamano, Kenji Sugimura, Kunihiro Kawamoto
Kimi to, nami ni noretara is a fresh and sweet love story filled with gorgeous seascapes. This anime will easily make you cry.
Hinako is 19 years old. She moves to the sea to do her favorite surfing and contemplate her future. One day she is rescued from a fire by her charming boyfriend, Minato Hinageshi. They start dating.
Minato has a very dangerous job, a heavy tragedy in his past, a heightened sense of justice, and an endless love for Hinako…
Charles Solomon, the most famous American critic, called this film the best anime in the world.
Hello World
Rating IMDB – 6.7
Genre: Anime, cartoon, melodrama, fantasy
Production Japan / 2019
Worldwide gross: $25,000,000
Directed by Tomohiko Ito
Cast: Tori Matsuzaka, Minami Hamabe, Takumi Kitamura, Haruka Fukuhara, Minako Kotobuki, Takehito Koyasu, Rie Kugimiya
Hello, World – is a romantic drama with time travel. The Japanese government implements a complex project, uploading all information about living people into a unique Alltale system.
Meanwhile, a shy teenager named Naomi Katagaki lives in the city. One day, on his way home, he encounters himself, but 10 years older. Naomi from the future explains to the boy that he must start dating a beautiful classmate, Ruri Ichigyo, to save her from big trouble.
Also in 2019, a three-episode spin-off called Another World was released.
BEASTARS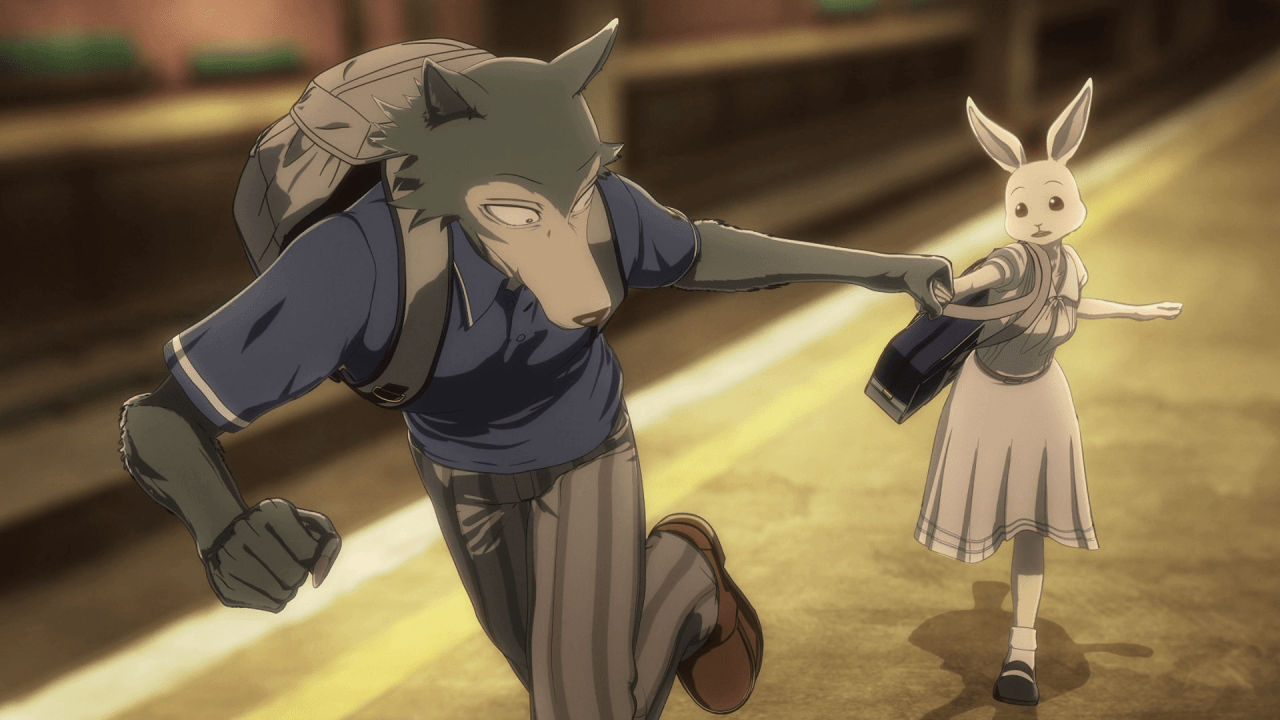 Rating IMDB – 7.7
Genre: Anime, cartoon, melodrama, drama, fantasy
Production Japan / 2019
Directed by Shinichi Matsumi, Yasuhiro Geshi, Makoto Sokuza
Cast: Chikahiro Kobayashi, Yuki Ono, Sayaka Senbongi, Takaaki Torashima, Junya Enoki, Atsumi Tanezaki, Nobuhiko Okamoto, Fukushi Ochiai, Takeo Otsuka, Yuma Uchida
The anime BEASTARS is based on the manga and is a definite part of the furry fandom. The events take place in a civilized world populated by humanoid animals with an unambiguous cultural divide between predators and herbivores.
Before you is a gripping detective story about a mysterious murder. Legoshi is a shy wolf, moonlighting in the school theater circle as a simple worker. Then one night someone kills and eats Tam's alpaca…
A couple Itagaki drew Legoshi back in high school, and it wasn't until years later that he became one of the central characters in her Animal Tales
Violet Evergarden Gaiden: Eien to Jidou Shuki Ningyo
Rating IMDB – 7.4
Genre: Anime, cartoon, drama, melodrama
Production Japan / 2019
Worldwide gross: $11,638,284
Directed by Haruka Fujita, Tahiti Ishidate, Naoko Yamada
Cast: Minako Kotobuki, Yui Ishikawa, Aoi Yuuki, Koki Uchiyama, Minori Chihara, Aya Endo, Takehito Koyasu, Haruka Tomatsu, Hana Takeda, Azusa Tadokoro
Violet Evergarden Gaiden: Eien to Jidou Shuki Ningyo is a sensual family drama, one of many stories about Violet. Viewers familiar with her universe know that she is a very unusual character. But this time, she has the role of a governess for a cranky aristocrat.
Isabella lived for many years in want and loneliness, and then her own father, who happens to be a rich nobleman, finds her and takes her in. He hires Violet to teach Isabella good manners.
This is the first project released by Kyoto Animation since their studio was set on fire in 2019, which left over 30 people dead. The film was completed the day before the attack.
Birthday Wonderland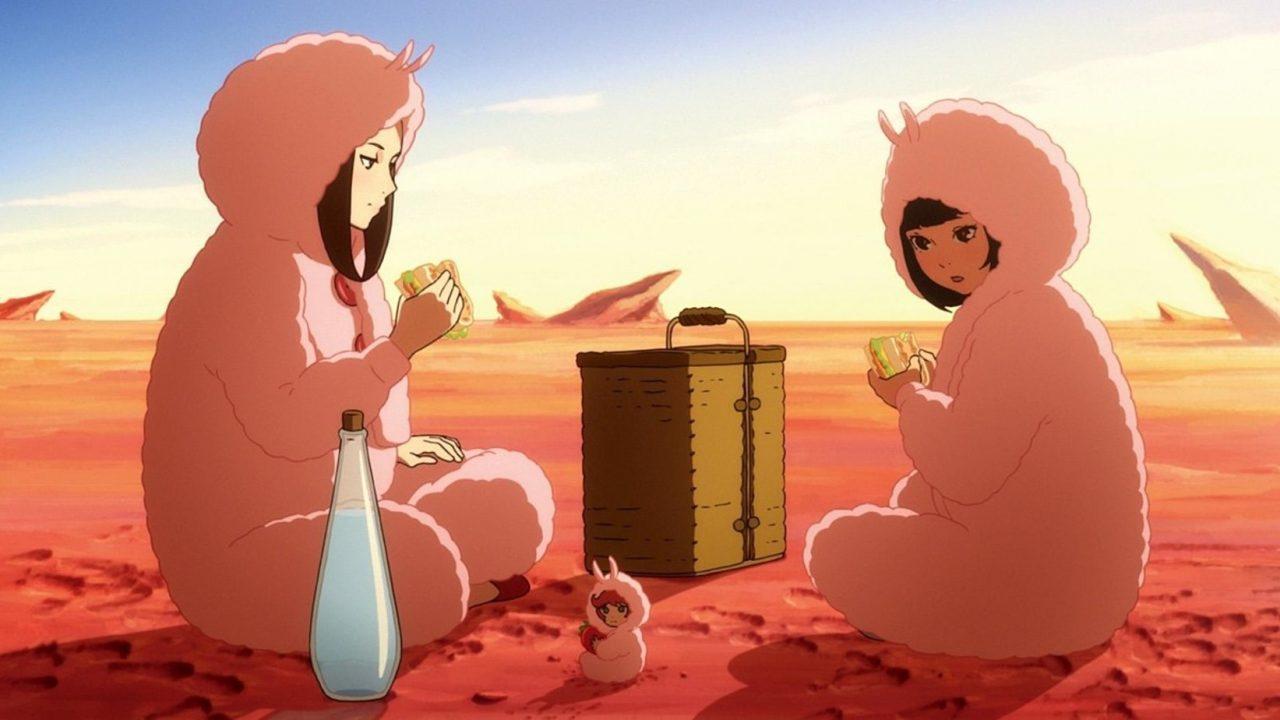 Rating IMDB – 6.2
Genre: Anime, cartoon, fantasy, adventure
Production Japan / 2019
Worldwide gross: $592,866
Directed by Keiichi Hara
Cast: Mayu Matsuoka, Anne Watanabe, Akiko Yajima, Masachika Itimura, Kumiko Aso, Nao Toyama, Keiji Fujiwara
Birthday Wonderland is a lampshaded family story with great character development and a powerful happy ending.
The plot centers on the shy Akane, who meets the mysterious alchemist Hippocrates and opens the gateway to a fairy-tale world.
She will have to face the most amazing creatures, take the greatest responsibility, help a real enchanted prince and defeat an incredibly cruel villain.
The film is based on the work of writer Sachiko Kashiwaba, included in the list of the best books of Japan.
Enen no Shouboutai
Rating IMDB – 7.6
Genre: Anime, cartoon, action, detective, fantasy
Production Japan / 2019
Directed by Yuki Yase, Shuntaro Tozawa, Hideki Ito
Cast: Kazuya Nakai, Yusuke Kobayashi, Mao Itimichi, Saeko Kamijou, Gakuto Kajiwara, Kenichi Suzumura, Kenjiro Tsuda, Ayako Kawasumi, Aoi Koga, Taiten Kusunoki
A real magical catastrophe happens in Tokyo, many people suddenly turn into a blazing fire, and some even survive, often turning into endlessly blazing, aggressive and evil Infernals.
Not only can they control body temperature, setting fire to everything around them, but they also have jet propulsion, stop bullets, and create mirages. Each has its own range of abilities.
But one of the infernals, Shinra Kusakabe, decides to fight evil and save lives. He joins the fire brigade and becomes the leader of the Enen no Shouboutai.
Enen no Shouboutai Top of the list as the best shōnen of 2019.
Boku no Hero Academia the Movie 2: Heroes:Rising
Rating IMDB – 7.8
Genre: Anime, cartoon, action, comedy, fantasy
Production Japan / 2019
Worldwide grosses: $29,668,000
Directed by Kenji Nagasaki
Cast: Daiki Yamashita, Yuki Kaji, Nobuhiko Okamoto, Yuichi Nakamura, Yoshio Inoe, Yuka Terasaki, Mio Imada, Kiyotaka Furushima, Tasuku Hatanaka, Ryo Hirohashi
The events of the colorful anime action film "Heroes Will Rise" take place after the end of the plot of the series "My Heroic Academy". On the island of Nabuto, the students of Class 1-A take applications as interns, fulfilling the unsophisticated errands and requests of the islanders.
Izuku Midori trains hard, dreaming of feats. But one day mutant villains, Chimera, Lami, and Slice, led by the cruel Nain, show up on the island. They want to steal the quirk from the extraordinary boy Katsuma. The practitioners have to engage in combat to protect the island.
Saenai Heroine no Sodatekata Gekijouban Fine
Rating IMDB – 7.5
Genre: Anime, cartoon, romance, comedy
Production Japan / 2019
Worldwide gross: $40,309
Directed by Akihisa Shibata
Cast: Yoshitsugu Matsuoka, Kiyono Yasuno, Ai Kayano, Saori Onishi, Sayuri Yahagi, Chinatsu Akasaki, Tetsuya Kakihara
A funny, quirky full-length story with a touch of ethics, Saenai Heroine no Sodatekata Gekijouban Fine is the finale of the series Saenai Heroine no Sodatekata, in which the main characters were introduced.
It all started when Tomoya Aki, who was passionate about games, met a modest girl named Kato Megumi and decided to create a game, making Kato the central character.
In the movie, Utaha and Eriri leave Tomoya's little company, and there's no way he can think of an ending for his character. But she herself, the lively and warm Kato, stays around…
For those who do not want to part with the heroes of the story, you can advise the manga The Metronome in Love, where an alternative version of events unfolds.
Gotoubun no Hanayome
Rating IMDB – 7.7
Genre: Anime, cartoon, romance, comedy
Production Japan / 2019
Directed by Satoshi Kuwahara
Cast: Kana Hanazawa, Miku Ito, Yoshitsugu Matsuoka, Inori Minase, Ayane Sakura, Ayana Taketatsu
Gotoubun no Hanayome is an animated adaptation of the romantic manga of the same name by Nagi Haruba. On the eve of his own wedding, Futaro Uesugi has a dream about his high school years. That's when he meets his destiny, the enchanting Yotsuba.
Futaro and his little sister often had to starve, growing up without a mother and with large debts. To help his family, he agreed to become a tutor for five female classmates, charming twins from the wealthy Nakano family.
Promare
Rating IMDB – 7.0
Genre: Anime, cartoon, action, fantasy
Production Japan / 2019
Worldwide gross: $11,913,064
Directed by Hiroyuki Imaishi
Cast: Kenichi Matsuyama, Arata Furuta, Nobuyuki Hiyama, Tetsu Inada, Kendo Kobayashi, Katsuyuki Konishi, Ami Koshimizu, Rikiya Koyama, Taiten Kusunoki, Masato Sakai
Promare is a Japanese animated post-apocalyptic fiction with an unusual plot. The earth's population has been severely diminished by an epidemic of spontaneous combustion. But some managed to survive this nightmare and survived. They are called the Scorched Ones, pyrokinetics who know how to control fire, and for the most part they are radicals and thugs.
But Earth will soon face another test, a powerful magma eruption from the core that will destroy all life on the surface. It is the Scorched Ones that are the key to saving
The characters' appearance was worked on by the coolest designer, Shigeto Koyama.
Code Geass: Fukkatsu no Lelouch
Rating IMDB – 7.3
Genre: Anime, cartoon, action, drama, science fiction, fantasy
Production Japan / 2019
Worldwide gross: $639,812
Directed by Goro Taniguchi
Cast: Yukana, Takahiro Sakurai, Jun Fukuyama, Kaori Nazuka, Wataru Takagi, Yuko Goto, Akio Otsuka, Kikuko Inoue, Ayumu Murase, Nobunaga Shimazaki
This is a fanfiction-based sequel to the Code Geass saga, famous among anime fans, which was released to celebrate the 10th anniversary of the franchise.
Princess Nunnelly and her knight Suzaku Kururugi are kidnapped, and a new evil raises its head in the kingdom of Zilistan.
Lelouch Laperouge, heir to an imperial family, miraculously returns two years after his rebellion and death, for he is the only one who can help the world, and at the same time finally uncover all the secrets between him and his friends.
Gekijouban Youjo Senki
Rating IMDB – 7.5
Genre: Anime, cartoon, fantasy, action
Production Japan / 2019
US fees: $288,460
Directed by Yutaka Uemura
Cast: Aoi Yuki, Tesshō Genda, Daiki Hamano, Takaya Hashi, Saori Hayami, Daichi Hayashi, Jun Kasama, Yusuke Kobayashi, Ryokan Koyanagi, Shinichiro Miki
"The Evil Tanya Saga" is a series of early novels by the famous Carlo Zen, a gripping fantasy about alternate history and a traitor.
After her death, a successful Japanese manager enters the body of a little girl who discovers an uncanny ability for the military. Tanya forms her own assassination squad and helps Germany win World Wars I and II.
The free republic, into which the conquered and united countries have become, is opposed by the Red Banner Empire, the main enemy of the evil Tanya.